Over 35 years, hundreds of thousands of service members and their families at Camp Lejeune unknowingly suffered exposure to dangerous levels of toxins in their drinking water through the carelessness of the federal government. Many of these veterans and family members have developed various illnesses stemming from these toxins.
After North Carolina state law barred veterans and their families from suing for many years, recent legislation passed by Congress and signed into law by President Biden gives injured service members the right to sue. Years of denied justice have ended.
At Ables & Annes, P.C., we will help you hold the federal government accountable for its shocking carelessness and take on this Camp Lejeune water contamination lawsuit for you.
The military built up Camp Lejeune dramatically since the base opened more than eight decades ago. Since the base is so expansive and has so many residents, more than one water source was necessary to supply the base.
Over the years, they have built eight water treatment plants.
The research found the following treatment plants to have contamination, starting with testing in the early 1980s:
Hadnot Point
Tarawa Terrace
Holcomb Boulevard
The problem is that people from other parts of the base may have been in areas served by drinking water from these sources. The other major problem is that the government has never fully informed people that they suffered exposure, even with laws requiring full disclosure.
Many People Drank Toxic Water Over Three Decades
As many as one million people suffered exposure to toxic Camp Lejeune drinking water. At its peak, over 30,000 service members served at the base, many of whom had families with them. Not only have Marine veterans become ill from this contaminated water, but family members have also suffered severe consequences.
For example, one of the first efforts by Congress to help people who were ill from this water was named the Janey Ensminger Act, after a nine-year-old girl who died of leukemia in 1986 after exposure to the deadly water. Even though the Veterans Administration provided for injured veterans with one of many illnesses to receive benefits, many families never received a penny for the harm they suffered.
Camp Lejeune's water contained several highly toxic chemicals, including:
Trichloroethylene (TCE)
Tetrachloroethylene (PCE),
Vinyl chloride (V.C.)
Benzene
The levels of TCE in Hadnot Point drinking water were nearly 300 times the maximum allowable level at their highest point. The PCE levels at Tarawa Terrace were over 40 times the maximum allowable amount at their highest point.
<iframe width="200" height="113" src="https://www.youtube.com/embed/RAJKflK8BlA?feature=oembed" frameborder="0" allow="accelerometer; autoplay; clipboard-write; encrypted-media; gyroscope; picture-in-picture; web-share" allowfullscreen title="Chicago Personal Injury Lawyer Receives Great Client Review!"></iframe>
Illnesses from Contaminated Camp Lejeune Drinking Water
Camp Lejeune drinking water has connections to the following serious illnesses:
Leukemia.
Aplastic anemia and other myelodysplastic syndromes.
Bladder cancer.
Kidney cancer.
Liver cancer.
Multiple myeloma.
Non-Hodgkin's lymphoma.
Parkinson's disease
The list above is only partial, and there have been documented issues with infertility, miscarriages, and stillbirths connected with Camp Lejeune water.
The Camp Lejeune Justice Act
The recently passed PACT Act contained a provision called the Camp Lejeune Justice Act. Previously, injured Camp Lejeune veterans could not sue the federal government because of a statute of repose in North Carolina, which barred lawsuits more than ten years after a major polluter's last act of pollution. The state law aimed to cap a polluter's liability. The practical effect was that it robbed families of their right to financial compensation after a shameful period in military history, where the government did not uphold its obligations to its servicemembers.
The problem was that the government did not inform affected family members of their exposure to toxic drinking water until 1997. By this point, the ten-year statute of repose had expired. Under the North Carolina law, it did not make a difference that the government withheld this information from the people who needed to know. Multidistrict litigation against the federal government stalled because of the North Carolina law.
The Supreme Court held the state law separate from a statute of limitations and was still enforceable. While it seemed like technical legal differences, they were enough to keep families from successfully seeking the compensation they deserved for their illnesses. Thus, Congress had to change the law to allow military veterans and their families the right to sue.
Legislators proposed the Camp Lejeune Justice Act in 2021. They folded it into the broader PACT Act, which provides healthcare for veterans exposed to toxic burn pits in Afghanistan and Iraq. After some delays because of political disputes between the two parties, President Biden signed the PACT Act into law on August 10, 2022.
The law says explicitly that any statute of limitations or repose does not apply to this cause of action, meaning that the North Carolina law will not prohibit these actions. The decades-long delay in justice will end now.
How the Camp Lejeune Justice Act Helps You
Specifically, the Camp Lejeune Justice Act contained these provisions:
The law creates a federal cause of action to sue the government for the harm resulting from exposure to toxic Camp Lejeune water.
The right of action applies to people who experienced exposure to Camp Lejeune water for at least 30 days between August 1, 1953, and ending on December 31, 1987
The plaintiff must produce evidence that shows a causal relationship between exposure and the harm exists or that a causal relationship is at least as likely as not.
Any damage award decreases by the disability benefits that the injured service member previously received.
You must meet the same evidence standard as any other personal injury case in proving your Camp Lejeune claim. You are not assured financial compensation just because you served or lived at Camp Lejeune and developed certain illnesses. Your attorney will need a specific understanding of the science and how the contaminated water may have caused your illness to prove your claim.
You need a Camp Lejeune lawyer at Ables & Annes. We have experience proving complex cases like these.
People Will File Thousands of Camp Lejeune Lawsuits - Make Sure to File Yours
We expect tens of thousands of cases proceeding as one multidistrict litigation in federal court, the same as any other large product liability case. While MDLs conserve resources for injured veterans, these cases are complex, and you need a skilled lawyer to represent you.
According to the law, all claimants must file their cases in the Eastern District of North Carolina. You have a limited time to file claims, as the law only created this cause of action to last for two years from the date the bill went into law.
Many people ask about the compensation they might receive in a Camp Lejeune settlement (assuming the government does not fight the lawsuits in court). It is hard to say right now what you may get. You can discuss your situation and possible compensation with our legal team in a free case evaluation.
While the federal government must pay all the claims stemming from the Camp Lejeune water contamination, the cost estimate from the Congressional Budget Office indicates it will take $6.7 billion to compensate injured plaintiffs. The money the government will need to spend depends on the number of claims people file and the damages they allege. If more people file claims than expected, Congress will appropriate what is necessary to pay the claimants.
How Military Negligence Led to Camp Lejeune Water Pollution
Camp Lejeune opened at the outset of World War Two when the military decided it needed an amphibious training base in the Eastern United States to counter the German threat. The military constructed the base quickly, and temporary structures predominated at the outset. Initially, the main part of the base was located at Hadnot Point, right next to the New River.
Hadnot Point was the first of many poor and dangerous construction choices made by base planners. The planners built a fuel farm with numerous underground storage tanks located only 1,200 feet from one of the water supply wells. In addition, the base prolifically used various chemicals buried underground at the chemical dump. These chemicals seeped into the ground and polluted water supplies.
In 1953, Tarawa Terrace opened on the base with numerous homes for service members and their families.
Base planners made another terrible decision: the location of the water wells, downhill from numerous sources of pollution. One particular source, ABC One Hour Dry Cleaner, was right across the street from the water well fields. The dry cleaners discharged solvents continuously for decades due to their poor chemical disposal methods to the point where it became a Superfund site.
The Marine Corps worsened the problem by opening the Holcomb Boulevard Water Treatment Plant in 1972. Even though the HBWTP had its own water sources, it was connected to the Hadnot Point treatment plant and received tainted water from it during periods of high demand or low water supply.
In the 1970s, pollution and groundwater contamination became an issue. Several tests at bases across the country revealed contaminants in groundwater, and Camp Lejeune was a major polluter. Base officials knew for nearly 20 years that increased growth might place enough stress on the water wells to make them susceptible to encroachment from surface contaminants.
In 1980, an Army Laboratory Services Chief noted "heavy organic interference" in some sources of water at the base and called for more extensive testing. The government routinely ignored his warnings for years. After that, there were years of back-and-forth in which base officials and contractors took numerous samples and tests of Camp Lejeune's water supply. It was not until 1987 when Hadnot Point and Tarawa Terrace water supplies went completely offline. Even after learning of the possibility of significant contamination, base officials continued to allow these water sources to operate.
This is a 35-year history of carelessness and a lack of foresight. There is no excuse for the government exposing so many people to illness-causing toxins and failing to inform them of exposure for decades. Your family has suffered from it, and you deserve financial compensation if you can prove that it affected you.
What You Need to Do Now
You have a limited time to file a lawsuit. The federal cause of action will expire in August 2024, so you need to call a lawyer immediately to investigate your claim. Even if the government does not dispute liability for the toxic water, you still need to prove that you suffered a covered illness and that it more likely than not stemmed from the water at Camp Lejeune.
Your lawyer will file a lawsuit on your behalf that will likely become a part of a massive toxic torts case. Even if the Camp Lejeune cases settle, you still need evidence to prove you deserve damages.
We cannot yet say how long these cases will take from start to finish. We can confidently state that it will undoubtedly take time for the federal government to settle the cases because it involves billions of dollars. Then, you will need to demonstrate your
damages and work through the claims mechanism that a settlement will establish.
Contact a Camp Lejeune Water Contamination Attorney Today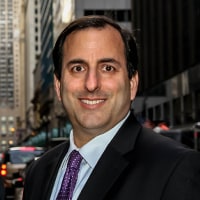 The lawyers at Ables & Annes, P.C. have extensive experience in mass tort cases that we can bring to help you and your family. Even though the Camp Lejeune water contamination deals with somewhat unprecedented circumstances, a knowledgeable attorney who is well-versed in complex MDL cases can help.
You must act soon, and we are standing by to speak with you. For your free initial consultation, call us at (312) 924-7575 or message us online. We work for you on a contingency basis, meaning that you do not need to pay us anything out of your pocket and nothing unless you win. Reach out for a free case evaluation today.