What Injuries Are Common After a Chicago Motorcycle Accident?
The Chicago Motorcycle accident attorneys at Abels & Annes, P.C. help the injured victims of motorcycle accidents. We work to recover damages from drivers who cause accidents through their negligent, reckless, or intentional behavior.
When a motorcyclist is in an accident with a passenger car or truck, it is almost inevitable that the motorcyclist will suffer injuries. Experienced motorcyclists can often avoid accidents by driving defensively, being aware of their surroundings, observing traffic, and maneuvering quickly. Unfortunately, even the most skillful riders cannot avoid every accident.
Single-vehicle accidents also cause injury to riders. This can occur when roads are icy or covered with gravel, or when motorcycle components such as brakes fail.
And when an accident happens, even the best helmets and protective gear offer limited protection in an impact with another vehicle, the road, a curb, or other objects. Statistics from the National Highway Transportation Safety Administration show that 80% of all motorcycle accidents result in injury or death.
Common Injuries from Motorcycle Accidents
According to data compiled by the Centers for Disease Control, from 2001 to 2008 there were over 34,000 motorcycle fatalities on America's roads. That's over 4,200 per year. In that same period, over 1.2 million motorcyclists were treated in emergency rooms for injuries.
According to the Illinois Department of Transportation, in the State of Illinois alone there were 2,266 motor vehicle accidents with injuries in 2018. In these accidents, 119 motorcyclists were killed.
Road Rash
Because motorcycles depend upon their riders to keep them upright, the inevitable outcome in most motorcycle accidents is that motorcycles and their riders both go down. Consequently, the most common motorcycle accident injury that riders suffer, although occasionally only superficial, is road rash. That is, lacerations, scrapes, and contusions from hitting and sliding on pavement.
Road rash can be mild or severe depending upon the protective gear worn by the riders, the road surface, and length of the slide. Yet even road rash that does not penetrate the outer layers of skin can be extremely painful. It can also lead to permanent scarring and result in many weeks of medical treatment or hospital care. For more information about what you should do after a motorcycle accident injury like road rash look into how to respond to a severe burn injury or speak with an experienced motorcycle injury attorney to discuss what your next steps should be.
Broken Bones
If a rider is not fortunate enough to escape with only road rash, chances are that he or she will suffer some type of bone fracture.
When riders go down on a motorcycle, it can be the motorcycle itself that makes the initial impact.  This is particularly true in head-on collisions or when a cyclist has to lay his bike down to avoid an even more severe impact.
Most sport bikes weigh from 400 to 600 pounds, and cruising bikes weigh even more—usually from 600 to 800 pounds. When an accident happens, these bikes can land on the rider. This can jam the pelvis, or twist arms, hands, or fingers away from the handlebars and brake levers.
Broken legs—which are often the result of a motorcycle crushing its rider—are the most common type of fracture from motorcycle accidents. However, riders can also suffer from broken pelvises, shoulders, arms, wrists, hands, and fingers.
Head Injuries
Unfortunately, head injuries are also relatively common. And in Illinois, where there is no helmet law, head injury accidents can be severe or even fatal.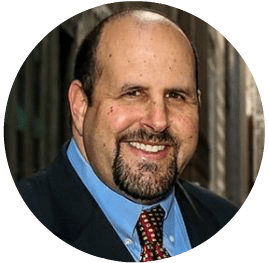 Sadly, riders involved in otherwise relatively minor types of accidents can suffer severe or disfiguring facial injuries when they are not wearing a good helmet. Further, many motorcycle head/face impact injuries can knock out teeth or break jaws.
Helmets help protect riders in any accident involving head impacts. The helmet will always take the initial brunt of the impact, rather than the bare skull, skin, and facial organs. It is estimated that helmets can reduce the risk of death in a motorcycle accident by about one-third.
Nonetheless, even riders with top-of-the-line helmets can suffer severe head injuries from hitting objects such as other vehicles. Concussions and TBIs are not uncommon. Further, head injuries to motorcyclists remain the single leading cause of death in motorcycle accidents.
Riders with helmets can still suffer a traumatic brain injury or spinal cord injuries in a crash. These types of impacts can be fatal, or they can lead to permanent injuries such as brain damage or paralysis. These are among the most serious types of motorcycle injuries, and they can make it impossible for accident victims to ever live independently again.
Legal Options for Motorcyclists Injured Due to the Negligence of Others
The Chicago personal injury attorneys at Abels & Annes, P.C., have extensive experience representing injured motorcyclists and their passengers. If you have injuries from a motorcycle accident due to a negligent driver, call the motorcycle accident attorneys at Abels & Annes.
We offer free, no-obligation consultations. Call us at (312) 924-7575 or contact us online. We are available 24 hours a day, seven days a week.