Do I Have the Right to Refuse the Insurance Company's Offer?
Yes, you have the right to refuse the insurance company's offer. In fact, injury attorneys advise that you never accept the first settlement offer from an insurance company, as it may have given you a lowball offer.
Rather than accepting the first offer, you want to accept the right offer. It can take time to understand your injuries and how much your accident-related damages will cost. If you accept an offer prematurely, you will forfeit your right to seek additional compensation and may end up paying out of your own pocket for accident-related losses.
Never accept anything from an insurance company without first consulting a personal injury lawyer in Chicago and allowing them to review offers.
Schedule a Free Initial Consultation Today!
Is There Risk in Refusing the Insurance Company's Settlement Offer?
Not really. By refusing the first settlement offer from the insurance company, you do not absolve the insurer of their financial obligations to you. You simply put the insurer on notice that settlement negotiations will continue at a later date. Your attorney may convince the insurer to offer a better offer, and that's the goal.
What Is the Risk of Accepting the Insurer's First Offer?
While you risk nothing by waiting for additional settlement offers, if you accept an insurance company's settlement without first seeking a personal injury lawyer's advice, you may:
Fail to calculate the total cost of your accident-related damages: An insurance company may offer a settlement before you understand the true cost of your accident. Understanding your injuries, what treatment they'll require, and the economic and non-economic costs of your accident may take time and effort. You need to speak with a lawyer, who may rely on medical professionals and economists to calculate a fair settlement value.
Develop additional symptoms, injuries, or expenses after accepting the settlement offer: Some accident victims accept the quick settlement from insurers, only to develop additional health problems. This means that any new symptoms, injuries, or financial expenses will likely exceed the value of the initial settlement. Wait before accepting the insurer's offer, if only to ensure that the compensation you receive covers all of your injuries and expenses.
Pay for accident-related damages out of your own pocket: If you accept the insurance company's first offer and it does not cover all of your damages, you will need to pay the rest of the bills for your accident—or at least more of the bill than you should pay for.
Understand this well: When you accept the insurer's offer and sign on the dotted line, you free the insurance company from its financial liability. You cannot renegotiate in light of additional damages and generally cannot even file a lawsuit against the insurer.
Other Things to Consider When an Insurance Company Extends a Settlement Offer
You should prepare for what lies ahead after an accident, including considerations specific to a settlement offer. You know not to accept the insurer's first offer blindly, but you should also know that:
The Insurance Company May Pressure You to Accept Its Offer
Insurance companies routinely convince financially desperate, inexperienced accident victims to accept a quick settlement offer. Faced with expenses and financial uncertainty, many people accept quick compensation.
Insurers make money, at least partly, by paying as little in claims as possible. If you are wise enough to reject the initial offer, the insurance company may sense it is missing its chance to bolster its bottom line. Therefore, it may pressure you.
The insurer may claim it will not make another offer if you refuse the first one. It may even suggest that you are taking an immense risk if you do not accept the initial settlement.
Don't give into these tactics, especially if you have yet to speak with an attorney.
Your Lawyer Will Prepare a Strong Counteroffer
Your journey toward financial recovery does not stop when you refuse an unfair settlement offer. This is only the beginning of the process.
When you (or your lawyer) return to the negotiating table, they'll want a detailed, evidence-based offer to present to the insurance company.
Consider the time and effort it will take to build an offer that:
Clearly details the damages (also known as losses) the accident victim suffered
Provides documentation of the covered losses
Provides a clear, detailed calculator of the victim's damages
Alludes to any evidence that suggests the victim did not cause the accident and is entitled to compensation
Makes a comprehensive case for the client's financial recovery
The counteroffer should also be professional and submitted in a way the insurance company finds acceptable. You can see why many accident victims hire a lawyer to lead the claims process and, more specifically, to negotiate for a settlement.
You Have Options if the Insurance Company Will Not Offer the Settlement You Deserve
A settlement is not the only option for an accident victim. Lawyers file countless civil lawsuits every year because insurers do not offer fair compensation during settlement negotiations. While many of these lawsuits end with settlements, the lawsuit indicates that a lawyer will take necessary legal action on their client's behalf.
You may face various deadlines throughout the claims process. For example, an insurance company may set a deadline for accepting an offer. Keeping track of these deadlines, and making such a high-stakes decision before they expire, is a lot to handle.
Consider allowing a lawyer to oversee the entire claims process for you, as they will manage all deadlines, advise you about all offers, and help you fight for the compensation you deserve.
Should I Hire an Attorney to Negotiate and Extend a Counteroffer to the Insurance Company?
It is your call to hire an attorney to fight for the compensation you deserve, and you should never take this decision lightly.
Never hesitate to hire a personal injury lawyer because of:
The high cost of accidents: Whether you were in a motor vehicle accident or suffered any other harmful event, you may face a steep cost for your damages. From direct expenses like medical bills to the non-economic cost of accidents, accident victims often deserve large financial recoveries. You may want a trained, experienced lawyer to fight for that recovery.
The unmatched experience a personal injury lawyer offers: Have you ever negotiated an insurance settlement or taken a lawsuit to court? The odds are that you have not. Even if you have, you may lack an attorney's depth of experience.
The financial support a lawyer can provide: Accidents often financially stress victims, who have little money to dedicate to a claim or lawsuit. Law firms understand this, so they represent clients on a contingency basis. The firm receives no upfront fee but receives a percentage of the client's financial recovery.
Personal injury lawyers also have access to investigators, experts, paralegals, and other attorneys who can help build a winning case. As you decide whether to let a lawyer lead your case or fight for compensation alone without a law firm's resources, consider these reasons for retaining an attorney.
A Lawyer Will Fight Back Against Insurers' Bad-Faith Tactics
A personal injury lawyer will also spare you the headache, exhaustion, and potential financial harm of dealing with insurance companies. The less direct exposure you have to insurance representatives, the safer your case, and the more time you may have to focus on recovery.
An attorney will overcome any bad-faith tactics they encounter, which may include:
Unjust denial of your accident claim
Undervaluing of your damages
Claims that your injuries occurred before or after the accident and are therefore not eligible for total coverage
Delays in processing your claim
Lowball settlement offers and pressure to accept them
False claims about the details of an insurance policy
Your attorney will have encountered these tactics before. They will respond appropriately as they work toward your financial recovery.
An attorney's services will also protect you. Allowing your lawyer to handle all dealings with insurers will prevent the insurer from pressuring you into making statements, asking misleading questions, twisting your words, or doing anything else that could hurt your claim.
What Determines the Value of a Fair Accident Settlement?
Several factors can dictate the value of an accident settlement, including:
Your injuries
The severity of your injuries
Whether any of your injuries disabled you
The severity of your injuries
Your specific symptoms
The extent of property damage in your case
Your psychological and emotional response to the accident
Other factors specific to your case
Attorneys treat each client like the unique individuals they are. Your damages do not resemble anyone else's, so your attorney will complete a ground-up investigation to identify and value those damages.
Who May Deserve Compensation for an Accident?
You may deserve a settlement or judgment for any event that causes injuries or the loss of the loved one, even if no insurance companies cover the event in question.
Personal injury lawyers seek financial recoveries for those affected by:
Car accidents
Truck accidents
Motorcycle accidents
Pedestrian accidents
Slip and fall accidents
Trip and fall accidents
Boating accidents
This is just a small sampling of events that can lead someone to hire a personal injury lawyer. In some cases (like car accidents), the lawyer will initially seek compensation through an insurance company but will consider filing a lawsuit a viable option. Other cases may call for the lawyer to immediately skip to a lawsuit.
Consider hiring a lawyer to seek compensation if:
You've suffered injuries due to someone else's negligence
A loved one has suffered disabling injuries and needs you to hire a lawyer for them
Your loved one passed away from their injury and you want to pursue a wrongful death claim
Personal injury lawyers also offer free consultations. If you have any questions or want to proceed with their services, you can research lawyers in your area and contact them today.
What Damages Does a Lawyer Seek Compensation For?
Though each accident case is unique and no two victims have precisely the same damages, personal injury lawyers often represent those with:
Emotional and psychological problems: Accident victims often endure post-traumatic stress disorder (PTSD), depression, lost quality of life, and other damages that qualify as pain and suffering.
Professional damages: Personal injury lawyers seek replacement compensation for clients' lost income, lost benefits, diminished earning power, and other professional damages.
Medical expenses: A lawyer can pursue compensation covering all accident-related medical expenses that may result from emergency and long-term care.
Property expenses: Many accident cases, including motor vehicle collision cases, involve extensive property damage and related costs.
Personal injury lawyers also represent those reeling from a wrongful death. These clients may deserve compensation for their grief, funeral expenses, loss of consortium, lost financial support, and other damages. While money can never replace a loved one, it can soften the blow of such an immense and tragic loss.
What Are a Personal Injury Lawyer's Responsibilities?
Personal injury lawyers assist their clients by:
Securing evidence
Documenting and calculating damages
Managing communications with insurers and others involved in the case
Fighting for a settlement
Completing a trial, if necessary
Attorneys manage every other detail of their client's cases, including paperwork, logistics, and collaboration with experts. Their mission is to obtain a fair financial recovery while their client focuses on recovery, mourning, or other priorities.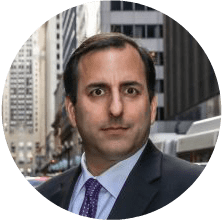 Contact a Personal Injury Attorney in Your Area Today
Statutes of limitations govern most personal injury and wrongful death cases. You must file your case before this deadline if you hope to recover compensation.
Identify qualified lawyers in your area, speak to them during free consultations, and hire the firm you think is best suited to lead your case.