Falling Cargo Accidents
Falling Cargo Truck Accidents
All across the country, thousands of accidents happen because of unsecured loads. If you or a loved one has been in an accident because of a falling load, contact a
truck accident attorney
to learn more about your legal rights.
How Do Falling Cargo Accidents Happen?
In
one case
, a piece of plywood flew into the windshield of a car, just narrowly missing the driver. In another,
1,000 grapefruits
littered a turnpike; thankfully, no one was hurt. The same cannot be said for
two women
who died when a large boulder went through their windshield after the driver of the semi in front of them failed to secure their load.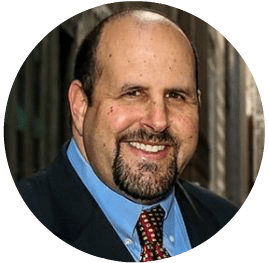 Cases like these happen more often than you may think.
According to AAA,
more than 200,000 accidents in three years because of falling debris. While the analysis includes all types of vehicles, it illustrates the dangers posed by debris in the road. According to the report, more than one-third of all deaths in the study happened when a driver swerved to avoid the falling load, proving that catastrophe can result even without an actual collision with the falling cargo. The
Federal Motor Carrier Safety Administration
has strict rules when it comes to drivers securing their loads. Regardless of what the driver carries, they must ensure their load stays in place while they drive. Despite these rules, accidents continue to happen. As a driver, stay alert and report anything that looks unsafe. Common reasons for falling cargo accidents include:
Broken Tie-Downs
Drivers rely on tie-downs, anchors, and other safety devices to secure their loads. When these devices fail, accidents can happen. Tie-downs can fail if they wear down or sustain damage before use. That's why drivers must check the condition of these parts before securing their loads. Broken tie-downs may also result from improper use or too much stress on the device.
Uncovered/Overfilled Dump Trucks
Dump trucks carry loose material like bark, sand, and rocks. The truck's design allows drivers to easily load and unload the material. Accidents can happen when drivers fail to cover their loads or attempt to carry too much. While loose loads like gravel or bark may not seem like they pose a threat, when they fly out of a truck in large amounts they can obscure visibility or cause drivers to swerve to avoid a collision. It may take only one stone from a dump truck to knock a motorcycle rider off his or her bike.
Shifting Cargo
Keeping a load behind closed doors doesn't make it safe. Drivers still need to secure the load inside of the truck and take preventative measures to make sure it doesn't shift. But that's not enough. The driver needs to check the load often to make sure it is still in place. If cargo shifts during transport it can put pressure on the door and cause the cargo to spill out of the vehicle, or cause the truck to tip over.
Common Injuries From Falling Cargo Accidents
Accidents involving falling cargo can happen in a matter of seconds, leaving you with little time to react. Unfortunately, you cannot always avoid the falling load and if you do, you may end up in the path of another vehicle. Common injuries after a falling cargo accident include:
Traumatic Brain Injuries
About 1.7 million new
traumatic brain injuries
happen every year. The
American Association of Neurological Surgeons
estimates that about 50 to 70 percent of these injuries result from motor vehicle accidents. These injuries result from an external force, such as a blow to the head or penetrating wound. TBI symptoms include:
Headaches
Dizziness
Confusion
Mood changes
Nausea/vomiting
Sleep changes
Difficulty concentrating
If you suspect a traumatic brain injury in yourself or someone else, talk to a doctor right away. This is a medical emergency.
Spinal Cord Injuries
The spinal cord relays messages from the brain to the rest of the body and vice-versa. It is a vital component of the central nervous system. Serious trauma like a motor vehicle accident can cause chronic damage to the spinal cord and result in permanent paralysis. Signs of a spinal cord injury may not appear until hours or even days after the injury, so see a doctor immediately and carefully monitor your symptoms after an accident. Common symptoms of a
spinal cord injury
include:
Extreme back pain
Difficulty walking
Numbness/tingling
Weakness
Loss of sensation in arms or legs
Difficulty breathing
Loss of bowel or bladder control
Broken Bones
Fractures commonly occur after a motor vehicle accident. Falling cargo accidents increase the risk of crush injuries when the cargo falls onto another vehicle. Some of the most common types of fractures after a motor vehicle collision include:
Facial fractures
Clavicle fractures
Shoulder fractures
Leg fractures
Arm fractures
Treatment for a broken bone will depend on the severity and location of the break. While some injuries may heal completely, with no long term effects, severe breaks can cause recurring or chronic pain years after the initial injury.
Your Rights Matter
Truck drivers have a responsibility to properly secure their loads. When they fail, accidents can injure other people. After an accident, you may be eligible for financial compensation. While money won't fix your injuries, it can help you make sure you get the care you need. You're not in this alone. An experienced truck accident attorney can help fight for your rights and help you understand the process. If you need help after a recent accident or have questions about your legal rights,
contact
a truck accident attorney.
---
Abels & Annes
100 N LaSalle St #1710 Chicago, IL 60602 (312) 924-7575