When to Hire an Attorney After a Car Accident
After a car accident, you may receive several pieces of advice on how to proceed. Of these, hire a lawyer is typically the best one.
Generally, after a collision, you'll want to make it a priority to hire a car accident lawyer. The quicker you secure legal representation, the sooner you can begin working on your claim and pursuing the compensation you deserve.
Schedule a Free Initial Consultation
What Is a Car Accident Attorney, and What Do They Do?
While many believe every attorney is the same and can accomplish the same objective, they are not. Always consider what type of claim you have and rely on an attorney with the right experience handling that specific case. For example, if you suffered injuries in a vehicle collision, you should take your case to a car accident attorney.
Car accident lawyers have a particular understanding of the laws and procedures associated with collision claims. Through their experience, they know how to handle every aspect of a car wreck claim and deal with insurance companies to work toward a successful outcome and fair compensation.
A car accident attorney can take on the most critical parts of a car accident claim, including:
Thoroughly investigating your collision
Determining cause and fault
Collecting pertinent evidence
Communicating with the insurance company
Negotiating for a fair settlement on your behalf
Representing you throughout the life of your claim
Legally, you can represent yourself pro se, meaning on your own without an attorney. However, it's worth noting individuals who employ the assistance of a qualified car accident attorney often have greater success than those who do not.
Always rely on a car accident attorney to pursue the best possible outcome for your vehicle collision claim.
Signs You Need to Hire a Car Accident Lawyer to Handle Your Claim
Every car accident victim with injuries and losses should consult with a car accident attorney, even if a case seems simple. Below are some examples of when you need to set up a free case evaluation with a legal professional.
You Suffered Injuries
First and foremost, if you sustain injuries in your collision, you need the help of an attorney. This is especially true if your injuries are severe and require extensive medical care.
In many cases, when a car accident victim suffers harm, medical treatment is required. The more treatment a person requires, the more money they'll spend, and the greater the need for compensation.
Simply put, suffering injuries is expensive. Therefore, a car accident lawyer can work diligently to pursue the fairest compensation when you need monetary recovery after an accident.
The Other Driver's Car Insurance Fights Your Claim
Insurance companies are notorious for challenging and frustrating claimants. Even worse, insurers use certain tactics to limit liability and avoid paying for your claim. For someone inexperienced with insurance companies, communicating and negotiating with an insurer can be one of the worst parts of a car accident claim.
If the other driver's insurance company gives you a hard time, don't try to reason with them. Instead, turn to a car accident lawyer for help.
You Received a Settlement Offer
Of the numerous tactics car insurance companies use, offering to settle very early on is one of them. Insurers know car accident victims are looking to get paid as quickly as possible and put the whole ordeal behind them, and they use this to their advantage.
Most unrepresented collision victims might jump at the opportunity to accept a settlement the insurance company offers. However, in most cases, this is the opposite of what you should be doing.
Typically, these early settlement offers are worth much less than your losses. Insurers present these offers early because they know you probably don't even know the value of your losses and injuries and will likely settle for any number.
If you receive a settlement offer from the insurance company, don't accept it without first consulting with a lawyer.
The Insurance Company Blames You for the Crash
It's usually very simple if you're to blame for your accident, the other driver's car insurance company is off the hook. For this reason, the insurer will paint the picture insinuating your fault for the collision.
If you're handling your case on your own, it can be especially tough to go up against a big insurance company with a band of lawyers and refute their claims. However, a car insurance attorney knows how to handle these situations and provide proof that the claims of fault the insurer is making are false.
An Uninsured or Underinsured Driver Caused the Crash
When you're in a collision with an uninsured or underinsured driver, this can add a layer of complication. If there are issues with insurance or lack thereof, it can be even harder to get compensation.
A car insurance lawyer is familiar with the process of seeking and acquiring damages even if the other driver is uninsured or underinsured. This may involve filing an insurance claim if you have the right coverage or employing alternative methods.
A Hit and Run Accident Injured You
A hit-and-run collision means the other party hit you, and instead of remaining on the scene as the law demands, they fled without offering assistance or their information.
Hit-and-run accidents should never happen, but they frequently do. Responsible parties think they can avoid any liability if they flee, but if caught, they face not only civil liability but also criminal repercussions.
A car accident attorney can utilize their tools to determine the at-fault driver and locate them so you can take action against the individual.
You Don't Know How to Handle Your Car Accident Claim
If nothing else, you can lean on a car accident attorney when you're unsure and don't feel comfortable enough handling your own collision claim.
You don't need a specific enough reason to hire a lawyer. Simply wanting the guidance and support only an attorney can provide is reason enough to hire one.
How a Car Accident Attorney Can Benefit Your Case?
Car accident lawyers offer countless advantages. Some of the most significant ways an attorney can benefit your case are listed below.
You Don't Have to Deal With the Insurance Company
Having someone on your side to deal with the insurance company, so you don't have to, is truly one of the most substantial advantages of hiring an attorney.
When you hire a car accident lawyer, the insurer will no longer have contact with you. Instead, your lawyer will send them correspondence announcing they will be handling your case, so the insurer knows to go to your attorney and not you.
Not having to experience the stress insurance companies often put on car accident victims is a win.
Your Lawyer Will Protect Your Rights
After a car accident, most accident victims have no idea they have rights. For example, you have the right to file an insurance claim or even file a personal injury lawsuit for compensation.
A lawyer can inform you of your rights, so you have a better understanding. Furthermore, your attorney will protect these rights and work with your best interests in mind.
Having a Lawyer Gives You a Better Chance of Obtaining Compensation
While you may still acquire some monetary recovery after your accident, it may not be the amount you're entitled to receive or even enough to cover all of your expenses and losses.
When you have a lawyer on your case, you can feel confident knowing they won't rest until they do everything possible to get you the damages you deserve. If you go unrepresented and are unsure of how much your case is worth or you're intimidated by the insurance company, you're more likely to end up with an unfair settlement, if anything at all.
Not only does a car accident lawyer aim to pursue the best possible compensation for your case, but they also attempt to do so without going to trial, which can save you time, money, and stress. Fortunately, most personal injury claims resolve outside of court.
You'll Have Skilled Representation Throughout Your Case
When you hire a lawyer, you know from the very beginning until you reach the end, you'll have an ally on your side doing the hard work for you. Whether your claim settles early on or your case needs to go to trial, you can rest assured your attorney will be there for you.
Tips for Hiring a Car Accident Lawyer
So you've made up your mind about hiring a car accident attorney, but where do you start? You may not know how to navigate hiring a lawyer, especially if this is your first time needing legal counsel. However, following some simple steps can help you find and hire the right lawyer for you.
Research Your Potential Attorney
Research is crucial when choosing an attorney. Whether you received a referral from a friend or family member regarding a specific lawyer or an internet search led you to a potential attorney, you want to do your research to get to know them even before your first meeting.
It can be intimidating to think about sitting down and speaking with a lawyer but getting to know them a bit before your consultation can help you feel better. Go on the attorney's website to review their profile and information about their firm. Reading through reviews from previous clients and past case results can give you a better sense of what you can expect.
Prepare for Your Initial Consultation
Most car accident lawyers offer complimentary consultations make the absolute most of this meeting.
Start by gathering any evidence you have pertaining to your collision, from photos and videos to police reports and medical records. The more information the lawyer can review, the better they can formulate and provide their initial thoughts and expectations for your case.
Additionally, once you've scheduled your consultation, start jotting down questions you have for the attorney. There are an endless amount of questions you can ask a lawyer, but you can start slowly by getting to know them and gathering information about their background.
These questions can include:
How long have you been practicing?
What drew you to this area of law?
What do you enjoy most about handling car accident cases?
Once you've provided the lawyer with details and evidence, you can ask case-specific questions, like:
What are your thoughts regarding my case?
How long do you think my case might take to resolve?
Do you anticipate any complications that may arise?
Finally, you can ask questions regarding expectations for working together, including:
Will you handle my case personally, or will it be another lawyer in your firm?
How do you handle payment for your services?
What is your policy regarding timelines for answering emails and returning phone calls?
At the end of your consultation, you should feel like you've gotten to know your lawyer and have a better idea of what you should expect for your case.
Choose the Lawyer You Feel Best About
At the end of the day, you need to go with the attorney you feel most comfortable with. Car accident cases can take some time to resolve, meaning you'll work alongside your lawyer until your claim settles or your trial ends.
Look for a lawyer that provides the care and compassion you need while also offering fierce representation in the pursuit of a favorable outcome.
After a Collision, Hire a Car Accident Attorney as Soon as Possible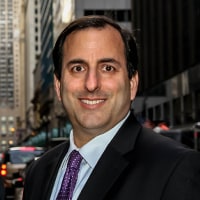 You might now understand the importance of hiring a car accident lawyer, but when? You should try to hire your attorney as quickly as possible after a collision.
Every state has time limits on a person's right to file a lawsuit. Statutes of limitations vary by state, but after a car wreck, you'll likely have one to four years to file suit, if necessary. For this reason, hiring an attorney and starting to work on your claim right away can help avoid any potential complications.
After a car crash, you're not alone. Let an experienced personal injury attorney in Chicago help you obtain the best possible result for your collision claim.