How to Pay for a Lawyer With No Money
If you suffered injuries and someone or something else was at fault, you might have the right to seek compensation for your losses. This compensation might include coverage of all medical bills and treatments, lost income, future losses, and intangible losses like pain and suffering. No one is offering you this money, and you know that you need to take steps to seek it. You might not know where to begin, and you might realize that you need a
personal injury lawyer
right away. However, when you are out of work and facing a pile of bills, you might worry that you cannot afford a lawyer to help you seek the compensation you deserve. In personal injury law, you might be surprised to learn that this is not the case. In reality, anyone can afford a personal injury lawyer, even if you have no money. As we'll explore in this article, personal injury attorneys are not outside of your reach, and if they take your case, you will have no out-of-pocket or up-front costs associated with your legal representation. Read on to learn more about how personal injury law works, what kinds of cases personal injury attorneys take, and how an experienced local personal injury attorney can help you.
Some Attorneys are Expensive, But Not Personal Injury Attorneys
The specific area of the law that an attorney practices in will determine what types of cases they take and how much they charge. When it comes time to
hire a lawyer
for an injury claim, make sure that you choose one with experience in personal injury law. A lawyer is a lot like a doctor - while there are some generalists, most attorneys focus their practices on one or two areas of law. Just like you will not go to an eye doctor for an issue with your heart, you would not go to a corporate transactions attorney for your personal injury case. Personal injury attorneys focus their practices on helping injured persons like you recover compensation for their losses. Attorneys who work in corporate law or handle high-profile celebrity criminal cases might charge upwards of a thousand dollars per hour. Your local family law attorney might charge you a retainer upfront to begin representation for a divorce and then might charge additional fees as the case progresses. A bankruptcy lawyer might charge a one-time
fee
that covers all of their services during your case. Personal injury attorneys, however, do not charge these ways. They charge nothing to begin representing you, and they charge nothing while your case is pending. You might wonder how a lawyer can afford to represent you without getting any money from you. The answer is by taking your case on a contingency fee arrangement.
What is a Contingency Fee Arrangement?
A
contingency fee arrangement
is an agreement that personal injury lawyers use that involves:
Evaluating whether you have a case for free
Starting representation at no charge
Covering the costs of pursuing your claim
Only receiving fees if they successfully get you compensation
A case on contingency is a gamble, as the attorney fees are "contingent," or dependent, on the lawyer winning in your case. If they do not obtain a settlement or award for you, they walk away with no pay for their services. If they win your case, their fees come out of your settlement or award, and they will take a predetermined percentage of your compensation as their fee. For example, if a personal injury attorney takes your case on contingency, and you agree to pay them 25 percent of your earnings, and they generate $100,000 in compensation in compensation for you, your attorney will receive $25,000. The percentages vary, and your lawyer should inform you of their fee percentage before signing a representation agreement. This arrangement means that the more your attorney gets for you, the more they receive, as well. This aligns with your interests, and you can rest assured that even though you paid nothing, your lawyer is working hard to protect your rights. If a personal injury lawyer does not do the best job possible, they might lose the case - and the chance at receiving payment.
You Never Pay Any Money out of Pocket
The main benefit of a contingency-based personal injury attorney is that you never have to pay any money out of your pocket. You pay your attorney nothing to get started once they agree to take your case. The agreement will include the percentage of their contingency fee and an outline of any related fees and other expenses associated with the process. While your attorney is representing you, you will not be receiving hourly bills or bills for any of the costs related to litigation. Your personal injury attorney and their law firm handle all of the expenses related to recovering the best possible settlement for you in your claim. This might include the cost of opinions from medical and occupational experts, conducting depositions and interrogatories of other parties, collecting evidence, filing insurance claims for you, and many other steps that are necessary to seek full compensation. The costs of bringing a lawsuit can add up, so it is a huge benefit that you will not need to cover these expenses to pursue a claim. If you receive compensation, the fees come straight from those funds. Your lawyer will receive the check from the insurance company, take their portion, and forward the rest of the funds to you. Never will you have to write a personal injury lawyer a check or come up with thousands of dollars to pay them. This means that any injury victim can pay for a personal injury attorney even with limited funds.
Lawyers Can Increase Your Take-Home Payment, Even After Fees
While knowing you can afford an injury lawyer might be good news, you might wonder if paying them a percentage of your recovery is worth it. Don't you need that money to pay your bills? Won't you walk away with thousands more if you don't have to pay an injury lawyer? The truth is that a lawyer can usually increase your settlement or award enough that you do not lose any money, even after you pay their fees. A lawyer can help your case in many ways, and insurance companies make higher offers to claimants with representation. For example, if you were in a car accident, you might think that the damages you deserve should cover your car repairs, your emergency room medical bills, and the wages you lost while you have been out of work. You might request this amount, not realizing that you need and deserve much more. This amount is only the tip of the iceberg when seeking damages for your injuries. You can seek compensation not only for the immediate costs from the accident but also for your long-term costs and intangible losses. These can include:
The estimated costs of medical treatment you will need in the future
The estimated income you will lose in the future if you cannot return to work
Physical pain and suffering
Emotional and psychological trauma
Permanent disability or disfigurement
Loss of enjoyment of life
When considering future or intangible losses, you might not know how to calculate these. This is where your personal injury lawyer comes in. They know how to calculate and prove the full amount you deserve, which is much higher than what you would calculate on your own. In addition, your injury attorney will know how insurance companies work and how to
negotiate for maximum compensation
. Insurance adjusters train to limit payments on claims, and most claimants fall for tricks and tactics that insurers use to minimize settlements. Injury lawyers, however, regularly work with insurance adjusters and do not fall for these tricks. They know how to stand their ground and fight for the full compensation you deserve for your injuries. Having representation often increases the insurance settlement offer immediately.
Without a lawyer, the insurance company offered you $20,000 for your settlement.
Once you hired a personal injury attorney, the settlement offer went up to $70,000.
After negotiations, you accepted a settlement of $100,000.
After your lawyer takes their fees, you walk away with $75,000.
Even though you paid your lawyer $25,000, you still took home $55,000 more than you would have if you accepted the initial offer. This is how a lawyer adds value to your claim, even though they take out fees.
What cases do personal injury lawyers handle?
Personal injury attorneys handle a wide variety of cases involving injuries due to the conduct of others. These can involve:
Car accidents
Truck accidents
Pedestrian accidents
Slip and falls
Premises liability claims
Nursing home abuse
Defective products
Wrongful death
Many injury cases stem from traffic crashes, whether they involve passenger vehicles, commercial trucks, buses, rideshare vehicles, motorcyclists, or bicyclists. When a driver, passenger, or pedestrian suffers injuries in an accident because of someone else's negligence, they can seek compensation for their injuries. Slip and fall accidents are also common cases that personal injury attorneys can handle. If you suffered injuries in a slip and fall outside of your home in a location managed by someone else, they might be liable for your losses. Common places where
slip and fall accidents happen
include shopping malls, Walmarts, sporting stadiums and events, offices, restaurants, and hotels. When an organization invites the public onto their property, they must keep it safe and free from hazards that might cause injury. When organizations fail to do so, they must pay the costs of your injuries. In any injury case, attorneys can help and add value in many ways. Some services a personal injury lawyer provides include:
Identifying all liable parties
Calculating your past and future losses
Gathering evidence of liability and your injuries
Filing a persuasive insurance claim(s)
Communicating and negotiating with insurance adjusters
Advising when a settlement is fair
Filing a personal injury lawsuit if you do not receive a fair offer from the insurer
Your lawyer takes care of all of the above, allowing you to remain focused on your physical recovery. Not only can a lawyer increase your compensation, but they can also provide you with peace of mind you likely haven't had since before your accident and injuries.
When Is It Time to Call a Personal Injury Attorney?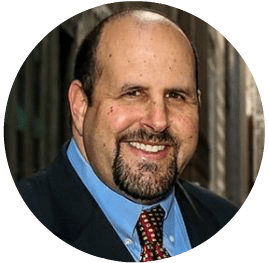 The
time to call a personal injury attorney
is as soon as possible after you have received emergency medical care for your injuries. Seek emergency medical care right away after your accident to diagnose all your injuries. This benefits your health and helps prove your injury claim. Once your condition is stable enough, reach out to a personal injury lawyer. You begin with a
free consultation
and case evaluation. The lawyer will assess whether someone else should be liable for your losses and whether you have a strong claim. Because the lawyer only receives payment for a successful case, they will be honest about the strength of your claim. Personal injury attorneys will not take cases they don't think they can win. If you decide to move forward with the lawyer, they will explain their fee structure and, if you agree, you will sign a representation agreement. Then, the lawyer will begin working on your case. You continue with your treatment while your lawyer pursues the compensation you deserve. Once you accept a settlement, your lawyer takes their fees, and you take home the rest. This is how the personal injury process works for everyone involved. Never wait to schedule a free consultation to learn how a personal injury attorney can assist you.
---
Abels & Annes
100 N LaSalle St #1710 Chicago, IL 60602 (312) 924-7575