Semi-Trucks Wreak Severe Damage in Phoenix
A semi-truck accident can take a horrific toll on passenger vehicle occupants. Given the sheer size and weight of semi-trucks, these accidents can result in catastrophic injuries, deaths, and life-altering consequences.
According to the National Safety Council, semi-trucks and large trucks account for over ten percent of all fatal accidents in the United States.
A victim of a collision with a semi-truck can incur overwhelming medical expenses and lifelong financial challenges due to their diminished or lost earning capacity. A skilled lawyer can ease your financial burden by helping you pursue the compensation you deserve.
An experienced Phoenix truck accident attorney can take the pressure of you following your crash to help you navigate the legal process and fight for compensation on your behalf while you focus on your recovery.
What Is the Difference Between a Semi-Truck and Tractor-Trailer?
Many people use the terms "semi-truck" and "tractor-trailer" interchangeably without realizing that these terms refer to two different types of trucks.
Semi-trucks are the actual trucks equipped with the engine. Semi-trucks can travel without a trailer.
Tractor-trailers, also known as 18-wheelers, are large trucks with a long trailer attached to the back of the vehicle.
In other words, a tractor-trailer is a combination of a semi-truck and a trailer attached to it. As its name implies, the term "18-wheeler" refers to the number of rims with wheels on each rim.
How Common Are Semi-Truck Accidents?
A semi-truck can weigh approximately 30 times as much as a typical passenger car on the road. The sheer size and weight of semi-trucks contribute to the serious nature of injuries suffered by passenger vehicle occupants when a truck collides with a passenger car.
According to the Insurance Institute for Highway Safety (IIHS), more than 4,100 people died in accidents involving semi-trucks and other large trucks in a recent year. Of those, 67 percent were occupants of passenger vehicles, while truck occupants accounted for only 16 percent of the deaths.
In Arizona, semi-trucks with or without trailers caused 61 fatalities in 2020. According to the Arizona Department of Transportation, semi-trucks were involved in nearly 1,500 collisions that year.
Causes of Semi-Truck Accidents
The latest available Large Truck Crash Causation Study by the Federal Motor Carrier Safety Administration (FMCSA) showed that 94 percent of all truck accidents in the United States are attributable to driver error. Vehicle malfunction, environment, and unknown causes account for two percent each.
The vast majority of semi-truck crashes happen due to a driver's negligence.
Common types of negligent behaviors that cause accidents involving semi-trucks, tractor-trailers, and other trucks include:
Speeding
Driver fatigue
Drowsy driving
Unsafe lane changes
Failure to maintain a safe distance
Distracted driving
Driving while impaired by alcohol or drugs, including prescription medication
Lack of experience, training, or qualifications
Driving an overloaded truck
Failure to yield the right of way
Other violations of traffic laws or federal safety regulations
If you suffered injuries in a semi-truck accident, you might be entitled to compensation. However, you might need the help of an attorney to help you gather the necessary evidence to prove the other party's negligence and build a strong case on your behalf.
Injuries in Semi-Truck Accidents
A collision with a truck that weighs up to 80,000 pounds can lead to disastrous results. Most victims of semi-truck accidents suffer disabling or catastrophic injuries, while some of them die.
Depending on the type of the accident (head-on, side-impact, underride, rear-end, etc.), a victim can suffer:
Traumatic brain injuries, or TBIs, are the most common type of injury suffered by victims of semi-truck crashes, and TBIs often lead to other complications. A victim may sustain a TBI from a violent blow or jolt to the head. Common symptoms of head trauma include memory loss, confusion, dizziness, loss of balance, behavioral changes, and others.
Spinal cord injuries and paralysis. Trauma associated with a truck crash can be so severe that it tears or severs your spinal cord. It can lead to partial or complete paralysis. Spinal cord injuries usually require extensive treatment costs and surgery, not to mention physical therapy and rehabilitation.
Broken or fractured bones. A human bone can fracture when the blunt force exerted on it is stronger than the force it can absorb. The most common bones to fracture in semi-truck accidents are the hips, hands, arms, feet, and legs.
Back and neck injuries. The force of a semi-truck collision can put unbearable pressure on accident victims' bodies. A collision may cause a person's intervertebral discs in the cervical spine to shift out of place. A victim of a crash may feel discomfort or pain in the back and neck regions.
Severe burns. It is not uncommon for vehicles to catch fire at the scene of a semi-truck accident. Trucks have bigger fuel tanks compared to passenger cars. If the fuel ignites, victims can suffer severe burns.
Internal injuries. The immense blunt trauma of a high-impact collision can cause blood vessels in the body to rupture, causing internal bleeding. A crash may also cause damage to internal organs, including the heart, kidney, liver, lungs, and spleen.
Rib and torso injuries. It is not uncommon for victims of semi-truck accidents to suffer rib and torso injuries. Often, these injuries are not apparent right away, which is why a victim needs to go to a doctor for a medical check-up to diagnose them.
Loss of a limb. A limb can be torn off or severed in the accident. This injury can result in lifelong impairments because losing a limb can have devastating consequences.
You should go to an emergency room or hospital as soon as possible after your semi-truck accident to diagnose your injuries. Some injuries may not be visible to the naked eye, and symptoms may take several days to develop.
Liable Parties in Semi-Truck Accidents
In some semi-truck accident cases, there is only one at-fault party (typically, the trucker or the other driver). In most other cases, there are multiple liable parties.
When a semi-truck crash occurs, you might file a lawsuit against several parties, including:
The truck driver
The owner of the truck
The trucking company (the employer of the truck driver)
The cargo loader
The manufacturer of the truck
The manufacturer of defective truck parts
A government agency (if it failed to properly upkeep the road)
You may need a seasoned and skilled lawyer to investigate your crash and identify all parties that should be accountable for your semi-truck accident.
Recoverable Damages After a Semi-Truck Accident
While the value of your claim following a semi-truck accident depends on the circumstances of your case and the severity of your injuries, your recoverable damages can include compensation for both economic and non-economic damages.
As a victim of a truck accident, you can seek compensation for:
Medical expenses
Vehicle repair costs
Lost wages and loss of earning capacity
Disfigurement
Pain and suffering
Mental anguish
Post-traumatic stress disorder
Emotional distress
If your loved one died in a semi-truck collision, you might have a right to file a wrongful death lawsuit to recover damages from the liable parties. While no money in the world can compensate you for your tragic loss, seeking compensation can ease the financial burden for you and other surviving family members.
Recoverable damages in a wrongful death lawsuit after a truck accident can include:
Medical expenses incurred by the deceased or their family before the death
Funeral and burial expenses
Lost wages
Loss of support
Loss of companionship
Loss of household services and other services that the victim would provide had they lived
Discuss the details of your case with an experienced semi-truck accident attorney before accepting any payments from insurance companies. The offered amount may not be sufficient to compensate you for all your losses, which is why it may make sense to speak with a skilled lawyer.
Frequently Asked Questions (FAQs) About Semi-Truck Accidents
How Are Semi-Truck Accidents Different from Car Accidents?
Semi-trucks can weigh 30 times as much as passenger vehicles. Trucks are also much taller than passenger cars, which creates the risk of an underride accident in which a smaller vehicle slides underneath the truck.
The size and weight of semi-trucks contribute to catastrophic injuries suffered by occupants of passenger cars. In fact, passenger vehicle occupants are more likely to die when involved in an accident with a large truck.
The likelihood of life-threatening injuries is not the only thing that makes semi-truck accidents different from car accidents. When you get into an accident with a truck, you will most likely be dealing with multiple liable parties. Depending on the circumstances of your crash, you can potentially bring a claim against the truck driver, their employer, the company responsible for vehicle maintenance, the entity responsible for loading cargo, and others.
Can You Sue a Trucking Company for Your Semi-Truck Accident?
Yes, you can file a lawsuit against the trucking company that employs the truck operator who caused your accident. A trucking company can be liable for a semi-truck accident if it violated safety regulations, failed to provide proper training to the driver, encouraged the trucker to break hours of service rules, or engaged in other forms of negligence or carelessness.
How to Establish Negligence After a Semi-Truck Accident?
If you suffered injuries in a semi-truck accident, you need to understand how to prove negligence on the part of the other party or parties to recover damages. Your compensation hinges on your lawyer's ability to prove negligence and support your case with evidence.
Depending on the facts surrounding your accident, there can be multiple liable parties, including the truck driver and the trucking company. The trucker can be negligent if he failed to yield the right of way, exceeded the speed limit, was fatigued, was distracted, or disobeyed other traffic rules.
A trucking company can be responsible for your accident if your attorney can prove that the company violated trucking safety regulations, including but limited to:
Inspection and maintenance of trucks
Documentation of hours of service
Maintenance of logbooks
Loading of cargo
To prove negligence on the part of another party, your lawyer will have to establish four elements: (1) duty of care, (2) breach, (3) causation, and (4) damages.
What Is the Settlement Amount You Can Expect After a Semi-Truck Accident?
Each case is unique, which is why there is no "average" settlement amount that you can count on. For this reason, you should consider having your case evaluated by a skilled lawyer who understands how settlements work and can help you assess the value of your case.
A personal injury settlement amount after a semi-truck can range widely depending on the facts of your claim. Your lawyer will review your unique case and consider all relevant factors to determine how much your claim is worth.
Can You Speak to the Insurance Company Without a Lawyer?
No. Doing so can jeopardize your claim. Insurance companies are for-profit businesses that make money by collecting more money than they pay out to policyholders.
Insurance companies are not your advocates. While an insurance claims adjuster might seem friendly and helpful, do not be mistaken. Claims adjusters represent their insurance company. Your lawyer can help you negotiate with the insurer and protect your rights throughout the claims process.
Do You Need a Lawyer After a Semi-Truck Accident?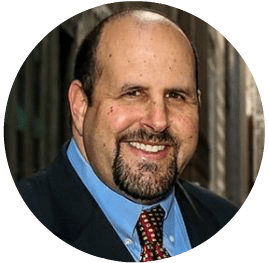 Yes. If you were injured in an accident involving a semi-truck, speaking with a lawyer can help you understand your legal options. The aftermath of a truck accident can be confusing and overwhelming, which is why a consultation with a Phoenix truck accident attorney can help you regain a sense of normalcy.
A lawyer will help you understand the right course of action in your particular case and help you in your pursuit of maximum compensation. Your lawyer will investigate your accident, identify all liable parties, gather evidence, determine the value of your case, and negotiate with the insurance company on your behalf, among other things.