Speeding Is a Factor in Over 15 Percent of Fatal Phoenix Accidents
No one loves to sit in their vehicle for hours in traffic. That is why many motorists are inclined to drive at a speed greater than is reasonable or prudent to get to their destination faster. However, the faster the vehicle travels, the less time the driver has to react to hazards and the less likely the driver is to see all things happening around them.
As a result, speeding can increase the likelihood of getting into a car crash. In fact, speeding is involved in a large percentage of fatal accidents in the United States—and as much as 15 percent here in Phoenix. If you or your loved one suffered harm in a speeding-related car accident, consider contacting a car accident lawyer near you to fight for fair compensation in your case.
How Common Are Speeding-Related Fatal Accidents?
Speeding contributes to a large number of motor vehicle accidents that result in injuries and fatalities. According to the National Highway Traffic Safety Administration (NHTSA), speeding has been a factor in approximately one-third of all fatal car accidents over the past 20 years.
Driving too fast for conditions is the third-leading contributing factor in car accidents across the country. Approximately 40 percent of speeding-related collisions occur on roadways with a speed limit of less than 50 miles per hour, and 20 percent of crashes happen on roads with a speed limit of 35 miles per hour.
Speeding accidents are also common in Phoenix and elsewhere in Arizona.
According to the Arizona Department of Transportation (DOT), speeding was a factor in more than 15 percent of fatal accidents across the state:
Driving too fast for conditions contributed to 10.75 percent of all collisions involving deaths; and
Exceeding the speed limit was a factor in 4.67 percent of fatal accidents.
Driving at a speed greater than is safe and reasonable under the circumstances endangers not only the speeding driver but also everyone around them, including their passengers, other motorists, pedestrians, bicyclists, motorcyclists, and other people.
Why Do Drivers Speed and Drive Faster Than Reasonable?
Reasons drivers exceed the speed limit and drive faster than is reasonable and prudent under the circumstances vary from one accident to another. Exceeding the speed limit is considered reckless driving behavior.
Common reasons drivers speed and drive faster than reasonable include:
Being in a rush or running late to work or an important meeting
Familiarity with the road
Having disregard for speed limits and traffic rules
Having the thrill of driving at high speeds
Driving while impaired by alcohol or drugs
Driving while distracted, which causes the motorist to fail to notice speed limits
Speeding is both reckless and dangerous. It can put the driver and everyone around them at risk of preventable accidents.
Common Injuries From Speeding Accidents
Not all accidents involving speeding lead to fatalities. These crashes also cause a variety of injuries. When a collision involves excessive speeds, people are more likely to suffer catastrophic and life-threatening injuries.
Some of the most common types of injuries resulting from speeding-related collisions include:
Spinal cord injuries. The spinal cord delivers signals from the brain to other parts of the body. If a person suffers damage to the spinal cord, the injured person may become paralyzed either temporarily or permanently.
Broken bones. The human bone cannot withstand a great deal of force associated with car crashes. As a result, a person involved in an automobile accident is likely to suffer broken bones or fractures.
Traumatic brain injuries (TBIs). Often, a collision may cause a person's head to hit against the steering wheel, headrest, or window. When this happens, a vehicle occupant is likely to suffer head trauma, including traumatic brain injuries.
Whiplash. Whiplash is one of the most common injuries associated with car accidents. This type of injury occurs when the head suddenly snaps forward, straining the neck.
Other common types of injuries include internal organ damage, loss of limb, back and neck injuries, severe burns, and others. According to a report by the Institute for Road Safety Research, accidents are likely to result in more serious injuries as speeds get higher.
A victim of a speeding-related collision is likely to suffer catastrophic and permanent injuries, which can lead to substantial financial damages, or even die because of their injuries.
When Do Drivers Have to Slow Down?
Drivers must observe posted speed limits at all times.
However, it is also important for motorists to slow down upon encountering:
Railroad crossing
Intersection
Crosswalk
Sharp turn or curve
Narrow road
Hill or incline
Part of the road with reduced visibility
Poor road conditions
Inclement weather
Construction zones
School zones
Unfortunately, not all drivers obey traffic laws. Some disregard posted speed limits and fail to use caution when operating a motor vehicle. Such reckless behavior can lead to preventable and devastating accidents when innocent people suffer injuries.
How to Prove That Another Driver Was Speeding?
When you suffer injuries in a car accident caused by speeding, you deserve compensation for your losses and damages. However, to obtain compensation, you need to demonstrate proof that the other driver was negligent.
Proving that another motorist was speeding or driving at a speed that was not reasonable under the circumstances can be tricky. That is why you may want to consult with a skilled car accident attorney to help you gather all available evidence proving that the other driver was speeding.
The following types of evidence may help your lawyer build a strong case to recover maximum compensation on your behalf:
Photos of skid marks at the scene of the accident
Witness statements
Video footage showing the moment of the crash
Testimony from accident reconstruction experts
A copy of the police report
A speeding ticket issued to the other driver
Your medical record showing the extent of your injuries
The damage to your vehicle
The more evidence your attorney can collect to prove that the other driver was speeding or otherwise acting negligently or recklessly, the better your chance of getting the compensation that you deserve.
Frequently Asked Questions (FAQ) About Speeding-Related Car Accidents
When is a car crash considered speeding-related?
A car accident is speeding-related when one or both drivers were issued a speeding ticket. A driver can also receive a traffic ticket for driving too fast for particular conditions. Sometimes it is not immediately clear that the other driver exceeded the posted speed limit or that speeding was a contributing factor to the collision.
Even if the other driver does not receive a speeding ticket, it does not necessarily mean that they were not negligent. Consider contacting an experienced attorney to investigate your accident and determine whether or not the other driver was negligent.
How does speeding contribute to car accidents?
Driving too fast for conditions or exceeding the lawful speed limit is considered dangerous and reckless behavior that increases the likelihood of a collision.
Speeding can contribute to a preventable accident due to:
A driver is more likely to lose control of the vehicle when driving at higher speeds
A speeding driver has less time to react to hazards and avoid collisions
A vehicle traveling at a high rate of speed takes longer to come to a complete stop
A high-speed car is likely to hydroplane when driving over wet or slippery pavement
Other drivers may not see a speeding vehicle coming when changing lanes or performing other maneuvers on the road
When a car crash involves speeding, victims are more likely to suffer catastrophic injuries. These crashes are also likely to be deadly due to the greater force of impact.
What are the safe speed limits when operating a motor vehicle?
The term "speed limit" refers to the maximum speed permitted by law. Speed restrictions are different for specific areas on the road. Speed limits vary from one state to another and from one city to another.
For example, in Phoenix, the maximum speed limit is 55 miles per hour. The speed limit for residential areas and business districts is 25 miles per hour and 15 miles per hour in alleys.
Should you speak with the insurance adjuster after the accident?
Insurance companies are for-profit organizations. They are in the business to make money. An insurance company is not interested in paying you the maximum amount. For this reason, the company's claims adjuster may attempt to find weaknesses in your case or get you to make contradictory statements.
Shortly after the accident, the insurance adjuster will reach out to you and ask you to give a recorded statement. However, you have a right to refuse to provide a recorded statement before you consult with your attorney.
Insurance companies routinely use recorded statements to undervalue or deny valid claims. The insurer can use your statement against you in court or during the negotiation process to pay you as little as possible.
For this reason, you might want to contact a knowledgeable attorney to understand your rights and help you protect your interests when communicating with insurance companies. Your attorney is the only person who truly cares about getting maximum compensation on your behalf.
Should you accept the insurance company's settlement offer?
It is not uncommon for insurance companies to make a quick settlement offer hours or days following the crash, especially when the other driver's fault is clear. However, if the insurer offers you a settlement, always consult an attorney before accepting the offer.
Insurance companies are not your advocates. They are not interested in offering you the maximum amount of money. Usually, the initial settlement offer does not provide adequate compensation for the victim's injuries and losses.
You need your attorney to review the offer and the insurer's reasoning for the amount before accepting or declining the offer. If the settlement offer is too low, your attorney will make a counteroffer to negotiate and convince the company to pay more.
Your attorney will handle the negotiation process and ensure that you receive the compensation you need to move forward with your life and cover all of your expenses and losses.
How to seek compensation after a speeding-related car crash?
Unfortunately, the process of seeking compensation for your damages is not as straightforward as it might seem. If the other driver was at fault for the collision, you can bring a personal injury or property damage claim against their insurance policy to seek compensation for certain covered losses.
If the insurance company refuses to offer an adequate amount of money, you may want to consider filing a lawsuit against the at-fault driver to recover maximum compensation.
The process of obtaining compensation can get even more complicated if:
The speeding driver speeds away from the scene of the crash and you were unable to identify them. In this situation, you might recover damages through your own insurance company.
The speeding driver does not have insurance or otherwise cannot cover your losses. About one in eight drivers did not have insurance in a recent year. For example, nearly 12 percent of drivers in the State of Arizona drive without auto insurance.
Consider contacting a skilled attorney if you encounter any difficulties when trying to obtain compensation for your injury and losses after a speeding-related crash.
What compensation can you recover after a speeding car accident?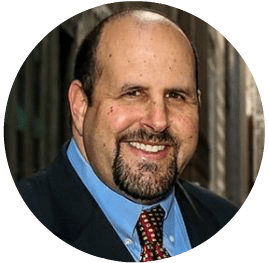 A victim of a car crash caused by someone else's negligent conduct deserves compensation for their damages and losses.
If the other driver was speeding or violated any other traffic law, an injured party can seek compensation for:
Past and future medical expenses
Loss of income
Diminished or loss of earning capacity
Loss of enjoyment of life
Property damage, including the cost of vehicle repairs
Emotional distress
Pain and suffering
Obtaining compensation following a speeding-related car crash can be a stressful and complicated process. That is why you want to consider hiring a knowledgeable car accident attorney to handle your case and deal with insurance companies while you focus on your medical treatment.