Accidents Happen When Truck Drivers Are Unqualified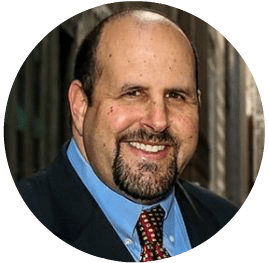 According to the American Trucking Association, the United States has about 3.5 million professional truck drivers. Any of these drivers have the potential to cause an accident. You or a loved one could be the unfortunate victim of such an accident, suffering serious injuries as a result. Because commercial trucks are much larger and heavier than normal vehicles, these trucks usually cause more damage and more serious injuries. Many federal regulations govern the trucking industry, but not all drivers or companies
follow the law
. They sometimes cut corners, and such negligence could cause you to sustain injuries.
Dangers of Unqualified Drivers
Federal law places certain requirements
on commercial truck drivers. This is done not to burden truck drivers or trucking companies but to keep everyone safe on the road. Based on these laws, any company who employs a commercial truck driver must ensure that:
The driver passes a physical exam before being hired and every two years thereafter.
The driver has the appropriate commercial driver's license to operate the type of truck that he or she drives.
The driver passes drug and alcohol tests regularly.
The driver doesn't have any red flags in his or her driving past.
Truck drivers who aren't in good health are more prone to fall asleep behind the wheel or become dependent on prescription drugs to stay awake. Both of these situations impair driving abilities. If a company doesn't ensure that its drivers have the correct commercial driver's license, then the
driver might not know
how to safely operate the vehicle. When a truck driver is too sleepy or becomes addicted to drugs, that further reduces his or her ability to operate the truck safely. All of these regulations are in place to keep everyone safe. Even with this, there are
over 4,000 commercial truck accident deaths
each year.
Accidents Caused by Unqualified Drivers
Accidents caused by a negligent truck driver or a negligent trucking company can be serious. Accidents include:
Sideswipes
Rear-end collisions
Running a red light
Driving under the influence of drugs or alcohol
Speeding
Improperly-secured load
Improper maintenance
Negligent hiring
The last one can be a serious problem. The federal regulations outlined above are the responsibility of the company that employs the truck driver. Putting unqualified truck drivers on the road is extremely dangerous and places everyone else on the road at grave risk of injury. If a trucking company doesn't follow federal law, it is acting negligently. Even if a company performs all the necessary checks and
uncovers some red flags
, but still hires the driver, that company is negligent. At Abels & Annes, we want to hold any company acting negligently accountable.
Possible Injuries
Because of the size and weight of commercial trucks, injuries are often more severe than in a normal car accident. The force of the impact can cause life-altering injuries. Examples include:
Burns
Lacerations
Broken bones
Concussions
Spinal cord injuries
Paralysis
Amputation
Death
It is rare to walk away unscathed from an accident with a commercial truck. Because of this, injured survivors will likely have extremely high medical bills. You may also find yourself out of work for at least a short time so that you can recover. During your recovery period, you may worry about how you are going to pay your bills. That's where we come in. Working with a trusted and qualified
 truck accident attorney
is a great step to help you recover damages, like:
Pain and suffering
Emotional distress
Lost wages
Medical bills
Rehabilitation costs
One item you might overlook is future medical bills. Shortly after your injury, it's likely that the insurance company of the negligent driver or his or her employer will contact you and offer you a settlement. These parties know that you're out of work, and they know you need to pay your bills. The problem with this offer is that it likely won't cover your future expenses. It may excite you when the insurance company offers you enough to cover every bill sitting on your kitchen table. Unfortunately, that could leave you in financial hardship down the road when you realize that a lowball settlement offer wasn't enough to cover your future expenses. Working with a truck accident lawyer will help you create an accurate estimate for your future medical costs and that you won't settle for less than what you need. If the insurance company is unwilling to offer a reasonable settlement, make sure you hire a lawyer who is fully prepared to take your case all the way to trial.
How to Tell if a Driver Is Unqualified
It may be easy to tell if a truck driver caused the accident that resulted in your injuries. However, it won't be as easy to determine whether the driver was unqualified. That's where you need an experienced and skilled truck accident lawyer to help you by investigating the accident and filing a lawsuit, if needed. Discovery in litigation will help your attorney determine if the truck driver was unqualified and who is at fault for allowing him to take the wheel and cause your injuries. Most attorneys will do all of this at no cost up front to you. You only pay your lawyer if you recover compensation. Your attorney may investigate your accident, review medical records, speak to experts, speak with witnesses to the accident, all to help you make a full and complete recovery. You have enough to worry about with your physical injuries. Letting your truck accident lawyer deal with the legal complexities allows you to focus on your recovery.
Work With a Trusted Automobile Accident Lawyer
Commercial trucking cases are
complex
and may require expert witnesses. Not all law firms have the resources to take on such a complicated and expensive case. A law firm with the knowledge, experience, and ability to handle truck accident claims can help you recover physically and financially from the injuries you suffered as a result of someone else's negligence.
---
Abels & Annes, P.C. 100 N LaSalle St #1710 Chicago, IL 60602 (312) 924-7575