What Can I Do If an Insurance Company Denies My Car Accident Claim?
You can submit an amended claim if an insurance company denies your car accident claim. A car accident lawyer in Chicago can analyze the reason(s) why the insurance company denied your claim and prepare an amended claim that addresses the reasons for the denial.
Make hiring a lawyer your first priority if you receive a claim denial after a car accident. A denied claim may signal that the insurance company intends to fight your claim, and you deserve capable legal representation fighting back.
Schedule a Free Initial Consultation Today!
Steps to Take After an Insurance Company Denies Your Car Accident Claim
After anyone receives a denial for a car accident claim, they should:
Keep all claim-related documentation: You never know which information will be relevant when your attorney pursues an amended claim. Never throw any letters from insurers, copies of the initial claim, or other claim-related documents away. Store them, as your lawyer may ask you for them as they prepare your amended claim.
Preserve any other documentation relevant to your amended claim: Keep medical records, invoices for vehicle repairs, and any other documentation related to the accident in a safe place. Your attorney may also use these when pursuing the compensation you deserve.
Refrain from speaking with insurance representatives: You may be tempted to contact insurers to understand why they denied your claim unjustly. Insurance representatives may even contact you. Do not speak with insurance representatives until you consult a car accident lawyer.
Hire an attorney: You do not have unlimited opportunities to pursue compensation from an insurer, so you want to make the most of any amended claim you file. An experienced car accident lawyer will ensure your amended claim is as strong as possible.
Once you choose and hire your lawyer, they'll lead the claims process for you. You can rest and recover; your lawyer will contact you if you need to do anything claim-related.
Why Might an Insurance Company Deny a Car Accident Claim?
Insurance companies have both valid and questionable reasons for denying car accident claims. Your attorney will review the insurer's explanation of the denial and may conclude that the insurer denied your claim because:
It Hopes You'll Accept the Denial and Move On
Though they shouldn't, an insurance company may deny your claim to test your response. If the insurer can get away with a full denial of a claim (however unjustly) and you do not put up a fight, the insurer can save a substantial amount of money.
The average auto accident claim is worth several thousand dollars, but you may deserve far more. Do not forfeit this compensation without a fight.
It Believes You Caused the Accident
Depending on insurance laws in your state and the type of compensation you seek through an insurer, fault for the accident can determine the outcome of your claim. For example, if an insurer needn't cover damages for the at-fault motorist, it can deny your claim if it blames you for the accident.
Based on the information the insurance company has, it may incorrectly determine that you caused the accident. Similarly, an insurer may simply lack enough information to determine you are not at fault for the accident and may err on the side of denial.
Fortunately, a lawyer may rectify these denials by providing more evidence that someone else caused your accident.
There Were Errors in the Original Claim
Auto insurers generally require you to provide several types of information when submitting a claim, including:
The location of the accident
The time and date of the accident
The personal information of anyone else involved in the accident
Your version of events
Photographs of damage to your vehicle
You may also need to provide details about injuries, property damage, and other accident-related losses. Errors in any of these fields can lead to a denial of the claim, though not necessarily. This is just one of several possible reasons the insurer may initially deny the claim.
It Requires Additional Documentation of Losses
If the insurance company feels that it lacks sufficient evidence of your losses, it may refuse to cover them until you provide more documentation. Whether it is proof of property damage, documentation of injuries, or any other evidence of losses, your lawyer will provide any documentation the insurer needs.
It Wants to Pay as Little as Possible, and a Denial May Be a Negotiating Tactic
The insurance company may be negotiating in bad faith. Denying your claim may be the first of several attempts to deprive you of your deserved compensation.
As your lawyer fights for the insurance settlement you deserve, they may encounter other bad-faith tactics, including:
Delays in processing your claim
Misrepresentation of the facts of insurance policies
Claims that your injuries happened before or after the accident and are therefore not eligible for insurance coverage
Claims that your accident-related losses are not as costly as you claim
Insurance representatives work for insurance companies, not the policyholders they represent. Unfortunately, this sometimes means that insurance representatives work as hard as possible to save their employer money, even if it comes at the expense of accident victims like you.
How Might an Attorney Update a Claim to Improve Its Odds of Success?
Once your attorney understands why the insurance company denied your car accident claim, they will focus on submitting an amended claim. The reason for denial will dictate how your lawyer builds the amended claim, as your attorney will want to address that reason head-on.
Steps an attorney may take when amended a claim include:
Providing Proof of Fault for the Car Accident
If the insurance company denies your claim because it believes you are at fault or it merely lacks evidence of another party's fault, your attorney may provide:
Eyewitness testimony stating that someone else caused your collision
Expert testimony speaking to who is at fault for the accident
Video footage of the accident, which may show another motorist striking your vehicle
Any other evidence that speaks to fault
An insurance company may not look very hard for such evidence, as it may be easier to assign you fault, deny your claim, and spare itself the cost of paying you.
Documenting Your Damages in the Greatest Possible Detail
If the insurance company challenges any of the losses detailed in your claim, your lawyer may secure additional documentation for the amended claim.
Such documentation may include:
Medical records
Medical bills
Doctors' testimony about the nature, severity, and symptoms of your injuries
Mental health experts' testimony about the psychological and emotional toll of your car accident
Invoices from the auto repair shop(s) that worked on accident-related damage
A note from your employer stating that you're unable to perform your duties
Past income records, which may indicate how much income you have lost because of the car accident
If any other types of documentation can help the success of your amended claim, your lawyer will obtain it.
Providing a Detailed Calculation of the Cost of Your Damages
Car accidents can cause tens of thousands, and even hundreds of thousands, of dollars in work losses, medical expenses, and other damages. However, your lawyer must provide an accurate, hyper-detailed calculation of your damages to the insurance company. There is no room for estimation or speculation, as the insurance company wants to spend as little as possible on your claim.
Your lawyer will ensure that the amended claim details every loss you've suffered because of the accident and the precise cost of each of those losses.
Ensuring Every Feature of the Claim Is Complete and Accurate
An insurance company may use a minor clerical error or discrepancy to try and avoid paying a claim. Your attorney and their legal team will ensure that the amended claim is accurate, detailed, and compelling.
Negotiations May Begin Once Your Lawyer Files the Amended Claim
Once your lawyer presents their amended claim to the auto insurance provider, the insurer may have to relent from its initial denial. Faced with documentation of damages and proof that you did not cause the accident, the insurance company may engage in settlement discussions with your lawyer.
Some examples that illustrate this fact include:
These discussions may be heated at times, as significant compensation may be on the line. Your lawyer will rely on hard proof of your losses, the details of the insurance policy, and evidence of fault as they fight for a fair financial settlement.
If Your Lawyer Cannot Convince the Insurer to Settle Your Case Fairly, They May File a Lawsuit
If the insurance company denies your initial claim, it can be a sign that the insurer will play hardball during settlement negotiations. If your lawyer exhausts negotiations and cannot get a fair offer, they may file a lawsuit on your behalf. If the insurance company still stonewalls, your lawyer may proceed all the way to trial.
If the insurance company denies your initial claim, it can be a sign that the insurer will play hardball during settlement negotiations. If your lawyer exhausts negotiations and cannot get a fair offer, they may file a lawsuit on your behalf. If the insurance company still stonewalls, your lawyer may proceed all the way to trial.
Most civil cases settle, before a trial becomes necessary. However, cases involving large sums of money or instances where insurers are determined not to pay for the defendant's damages may be bound for court.
Recoverable Damages You May Seek Compensation for Through a Claim or Lawsuit
Accident-related damages (also known as losses) are the focus of every car accident claim or lawsuit. An attorney's sole responsibility is getting enough compensation to cover their client's losses, which may include:
Medical Bills
A feature of most car accident cases, medical expenses can result from:
Ambulance transport
Emergency department care
Medications
Hospitalization
Surgery
Doctors appointments
Rehabilitation
Even if health insurance covers some or all of your accident-related healthcare, your attorney can account for premium increases, copays, and any other medical costs you experience.
Mental Health Treatment Costs
If you need treatment for trauma related to your accident, your lawyer will seek compensation to cover the cost.
A car accident victim may need:
Antidepressants or other medications
Therapy
Counseling
Consultations with mental health professionals
Any other treatment that addresses your psychological or emotional symptoms
Psychological and emotional injuries can be just as painful and life-threatening as physical injuries.
Pain and Suffering
Car accidents often cause mental and emotional problems, including post-traumatic stress disorder (PTSD), anxiety, depression, and even suicidality in cases of extreme injuries. Lawyers refer to these kinds of damages as pain and suffering and often obtain compensation to cover these damages.
Professional Harm
Car accidents can wreak havoc on a victim's professional life, causing them to:
Lose income
Miss opportunities to earn promotions and bonuses
Lose earning power
Lose any fulfillment they derive from their work
Suffer the psychological insecurity of being unable to work and earn a living
When someone suffers a disabling injury, they may experience these kinds of damages indefinitely.
Vehicle Repairs and Other Property Expenses
Your lawyer will account for all accident-related property expenses, including the cost of repairing or replacing your vehicle. You may also deserve money covering torn or stained clothing, broken electronics, other damaged property, and the cost of temporary transportation.
Is It Smart to Hire a Lawyer for a Car Accident Claim?
Hiring a lawyer is your decision, but it is always smart to do so.
Many car accident victims hire a lawyer because:
Attorneys offer valuable experience with car accident claims and lawsuits
An attorney can anticipate and address the challenges that your case may present
Personal injury firms pay the entire upfront cost of car accident cases
Personal injury firms only receive a fee if they win the case
You deserve to focus on your physical recovery, mental health, and personal affairs. If you hire a lawyer, you won't have to worry about your claim or lawsuit.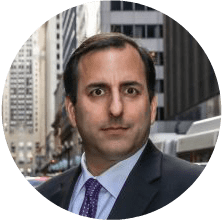 Hire a Car Accident Lawyer to Fight for Your Financial Recovery
You have a limited time to file your case, and your lawyer will work quickly to file any necessary lawsuit. However, your lawyer cannot do anything until you locate and hire them, so don't wait.