​What Do I Do After a Hit and Run Accident?
All traffic collisions are stressful, but some are more devastating than others, such as hit-and-runs. These accidents are complicated and more nuanced as the at-fault driver flees the scene, attempting to escape responsibility for their actions and leaving any victims to tend to themselves. Not only do the injured parties lack help at the scene, but they also don't have important resources they might use to recover physically and financially from their injuries. Hit-and-run victims frequently have more worries and questions than answers and help. Injured parties need to know:
They have legal rights and options as they seek compensation and justice.
A highly experienced car accident lawyer can aggressively advocate their rights and help them obtain the best possible outcomes in their situation.
Hit and Runs: What You Need to Know
A hit-and-run occurs when a driver
causes a crash
and leaves the scene. Under state laws, anyone involved in a vehicle wreck has to stop at the scene, whether it is with another vehicle, a bicyclist, or a pedestrian. Leaving the scene without stopping and taking steps to ensure others' safety and exchanging information is illegal. Still, drivers leave without stopping for various reasons, including:
Lack of any auto insurance coverage or the legally required amounts of coverage
Being in the process of committing another crime, such as driving a stolen vehicle
Driving under the influence of drugs or alcohol
Panicking or being concerned that they will face blame for the accident
Having a warrant out for their arrest
No matter the reason for leaving the wreck scene, multiple problems are ignited when someone does this. Unfortunately, those problems don't just impact the person who left; they affect those injured or drivers who incurred property damage in the crash. If you or someone you love suffered injuries in a hit and run, we are here to help. You can't change someone else's poor decisions, but you control what you do next to help yourself. One of the first steps you should take is to call an experienced car accident attorney.
Who Pays for Damages in a Hit and Run?
In other types of crashes, the at-fault driver and their insurance carrier typically end up paying for your losses. Also known as damages, they might include medical expenses, lost wages, and
pain and suffering
. However, when the at-fault driver flees the scene leaving no information, how can the injured parties file a claim on their insurance policy? Sadly, there's really no way they can. Instead, they are left dealing with the expenses and hardships of the crash on their own. The Insurance Research Council (IRC) estimates that nearly
13 percent
, or one in eight, of all drivers in America, are currently uninsured. If an uninsured driver causes an accident, they are more likely to leave the scene or not bother to stop at all to avoid further legal repercussions. For insurance purposes, a hit-and-run accident are like an accident in which the negligent party did not have auto insurance coverage. The problem with uninsured drivers and hit-and-run accidents is that when an accident occurs, no matter whose fault it is, the known driver or the driver with insurance faces the monetary burden of the accident. If this happens to you, you need the services of a reliable car accident lawyer who will fight for you.
What is a Hit and Run Accident?
An average of
682,000 hit-and-run accidents
happen each year, or about one every minute, according to AAA researchers. These accidents are increasingly common. Even ones that do not cause injury or death can cause thousands of dollars in property damage. The three general types of hit-and-run accidents include:
A motorist leaves the scene of a crash involving more than one driver
A motorist leaves the scene after hitting a parked vehicle
A motorist leaves the scene after hitting a pedestrian, cyclist, or another road user
State laws demand that all drivers stay at the scene whenever there is an accident, even a minor one. If they do not stay to exchange relevant information and contact local law enforcement when required (usually required if there are injuries, fatalities, or property damage), they can receive a misdemeanor or even felony conviction and a hefty fine. Even still, some drivers leave the scene of the accident immediately. Perhaps they do not have insurance, are wanted by law enforcement, are in denial, or don't want to accept responsibility for the accident.
Recovering Compensation After a Hit-and-Run Accident
Once the other driver has left the scene, unfortunately, there isn't much you can do to hold them accountable. However, you should absolutely still file a police report. It's possible that there are witnesses or surveillance camera footage that can help locate the driver. If the police find that driver, they will hold them criminally accountable for their actions, and you can pursue a civil claim against them or their insurance company for compensation. But in many cases, the police never find them. For this reason, many states mandate uninsured motorist insurance coverage. In some states, it will be part of your policy unless you elect to reject this coverage in writing. The good news is that you can use uninsured motorist coverage for medical expenses, lost wages, and
pain and suffering after a hit-and-run accident
. Even if this coverage is not mandatory, you can choose to carry it with your other auto insurance coverage, and this is always wise. If you have uninsured motorist coverage on your own insurance policy, you can file a claim with your insurer. However, even though you are insured, many auto insurance companies will use several tactics to deny your claim or decrease its value. Suppose you feel that your insurance company is not living up to their agreement with you. In that case, you need to hire a skilled car accident attorney to ensure you are getting full and fair compensation for your damages from the accident. If you don't have uninsured motorist coverage, you might still file a claim under other types of coverage on your policy. So it's always a good idea to check with your insurance company and an attorney.
What Motorists Should Know About Uninsured Motorist (UM) Coverage
To access your coverage and enforce your full legal rights, you should know these things about UM coverage:
In many states, insurance companies must give you UM coverage unless you reject it in writing.
You might not access UM coverage if you were using your vehicle for business purposes when the crash happened.
If you were involved in a hit-and-run crash, most insurance policies require you to file a police report to access UM coverage.
If you let someone else drive your car, that driver and all their passengers typically have coverage under your UM policy.
The UM policy should cover all of your family members living in your home.
Your minor children have coverage even if they don't live with you.
Even if your child attends college out of town, they usually have coverage.
You have limited time to file a claim after the accident.
In some states, UM won't cover property damage, but your insurance company will allow you to use your collision coverage to pay for the damages.
What Should You Do if You're in a Hit-and-Run Crash?
If you find yourself involved in a motor vehicle accident, stay at the scene even if the other party doesn't. After you've been in a hit-and-run accident, every moment counts. As quickly as you can:
Make sure you're safe: Check to see if you or any other passengers have injuries. If someone is hurt, call 911 immediately for help before taking any further steps. If your vehicle is in a dangerous location and can move it, move it. If you can't move it, attempt to get you and your passengers out of the vehicle and into a safe area.
Gather information: Once you're safe and the EMS is on their way, write down as much information as you can on the other car and driver, including their physical description and the make, model, and color of their vehicle, license plate number, and their direction of travel. Written documentation is imperative, so you don't have to rely on memory alone. You can record notes on your smartphone if you don't have anything to write with. Additionally, if there are any witnesses nearby, ask if they'd be willing to provide a statement to the police and get their contact information.
Take pictures or videos: If possible, take pictures or videos of the damage to your vehicle, the accident scene, and any injuries you have. These can serve as evidence and may help locate the hit-and-run driver.
Call the police: Even if no one has visible injuries, you should call the police to make a report of the accident. You will need the report for insurance purposes to prove that the accident happened. Calling as soon as possible can increase the chances that the hit-and-run driver will be found and allow the police to collect fresh evidence. The police will come out and make a report. You should ask for a copy once available, as your insurance company will usually require a police report as part of your UM claim.
Contact your auto insurance company: Once the police finish their investigation and you can leave the scene, contact your auto insurer and file a claim. The sooner you make the report, the better your memory of the accident will be. Call the same day as the accident if you can. With most insurance companies, you have 30 days to file a claim.
Damages in a Hit-and-Run Accident
Damages in a hit-and-run accident are similar to those in any motor vehicle accident. They will depend on the severity of the accident and the types of injuries the victims sustained. Special damages have an inherent monetary value, such as:
Medical expenses
Property damages
Lost wages and income
General damages are those that don't come with a pre-assigned value. They are often simply called pain and suffering, but can also include:
Emotional distress
Mental anguish
Humiliation
Scarring and disfigurement
Loss of enjoyment of life
Loss of consortium
A hit-and-run victim can receive compensation for both special and general damages, either through an insurance claim or by filing a lawsuit against the at-fault driver (if the police located the driver). Even if the police find the hit-and-run driver and the driver faces criminal charges, you still need to seek compensation for your damages on the civil side. A possible conviction for the liable driver won't pay for your damages. Some hit-and-run cases may qualify for punitive damages. Only a judge or jury can award these damages, as they only apply in personal injury cases when the liable party with extreme disregard for someone's safety and well-being. In some cases, leaving the scene of an accident can trigger punitive damages. Instead of compensating the victim for their damages, punitive damages punish the liable party and attempt to prevent them and others from similar conduct in the future.
Were You the Victim of a Hit-and-Run Car Accident? Call an Experienced Car Accident Lawyer to Help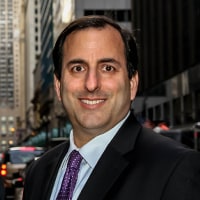 Don't make the mistake of assuming your own insurance company will treat you fairly after a hit-and-run accident or that the driver will be found and held accountable. Instead, speak to a trusted legal advocate to determine your next steps. They can help you identify all sources of potential compensation so that you receive the money you deserve for your damages.
Car accident lawyers know how to identify all sources of compensation, even in a complicated hit-and-run case. Reach out for a free case evaluation today.
---
Chicago Office
100 N LaSalle St #1710 Chicago, IL 60602 Toll Free:
(855) 529-2442
Phone:
(312) 924-7575