When to Get an Attorney for a Car Accident
A car accident caused by a reckless driver can leave you with serious injuries. Mounting medical costs and missed time from work only add to your financial stress and anxiety. If your life changed in an instant due to a drunk, distracted, or otherwise negligent driver, consult a car accident attorney. The sooner you speak with a car accident attorney, the sooner you can protect your chances of securing financial compensation.
Common Causes of Car Accidents
Once the immediate impact of a car accident is over, determining fault is at first left to responding police officers. Official police reports, accident scene photos, witness statements, and more can serve as valuable evidence for future litigation. Upon review of the details of your accident, a car accident attorney can identify the people and entities liable for your injuries. The more common causes of car accidents include:
Distracted Driving
Advances in technology can make traveling easier—and more deadly—due to their ability to distract drivers. Navigational devices, stereo systems, and smartphones divert attention away from the road. The
Centers for Disease Control (CDC)
lists three main types of distraction:
Distracted driver
s kill about nine people and injure more than 1,000 each day in the United States. A survey conducted by the
AAA Foundation for Traffic Safety
found that 78 percent of drivers believe texting behind the wheel is a significant danger. At the same time, nearly 35 percent of respondents admitted to texting or sending an email while driving.
Driving Under the Influence (DUI)
Driving under the influence of drugs or alcohol remains a serious problem on our city streets and highways. From underage drinking by inexperienced teen drivers to a driver high on opioids, the risk for encountering a driver with impaired judgment is very real each time you drive.
Aggressive Driving
Drivers who are in a hurry or short on patience and prone to anger are especially dangerous. Their unpredictable behavior places you at risk for serious harm. Examples of
aggressive driving
include:
Speeding.
Changing lanes without signaling.
Purposely blocking another vehicle trying to pass.
Running red lights.
Aggressive driving can quickly escalate to road rage. When another driver purposely sideswipes your car or runs your car off the road, the result can devastate you and your family. Despite your efforts to drive defensively, you can generally do nothing to avoid the impact. You should not have to pay for medical costs caused by the reckless actions of another driver. A car accident attorney can help you determine if you qualify for pursuing civil action against the driver responsible for your injuries. Most car accident attorneys offer free case evaluations, leaving you nothing to lose by discussing your accident with one today.
Types of Car Accident Injuries and the Impact on Your Life
A serious car accident and your injuries can damage your quality of life. You may never return to your career or the hobbies you once enjoyed. The financial toll of a car accident is another negative impact that results from such an event. Depending on the severity of your injuries or those of your loved ones, the need for medical care can easily reach millions of dollars annually. Here are just two examples of severe injuries that leave a devastating physical and financial impact on victims:
Traumatic brain injury (TBI) - A brain injury occurs due to a bump, blow, or jolt to the head or a penetrating head injury that disrupts normal brain functions. If your loved one experienced such an injury, they may require more care than you can provide. Skilled nursing facilities provide around-the-clock care—at a price. The average monthly cost for a nursing facility is more than $8,000 per month.
Spinal cord injury - A spinal cord injury typically requires significant changes to your life. A power chair for mobility, home modifications for the power chair, and accessible transportation are expenses that requirNoopenree replacements over time. Costs associated with a spinal cord injury continue throughout the victim's lifetime. These costs can easily reach into the millions of dollars each year.
Other examples of serious car accident injuries include internal bleeding, broken bones, and burns. Your life may never return to the way it was before the accident. If you experienced serious injuries in a car crash caused by a careless driver, give careful thought to consulting a car accident attorney today.
Why You Need a Car Accident Attorney
Insurance companies often come calling soon after an accident. To protect their best interests, they want to settle the claim quickly and for the least amount of money possible. This isn't fair, and you deserve proper compensation for your medical bills, lost wages, and pain and suffering.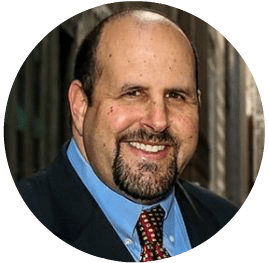 If your loved one died as a result of injuries, you may be entitled to pursue a wrongful death claim. Your time of grief is no time to deal with aggressive insurance company representatives. A car accident attorney can provide the representation you need to negotiate a fair settlement on your behalf. If an insurance adjuster is unwilling to offer the compensation you deserve out-of-court, your attorney will be ready to go to trial. While each case is different, a car accident attorney works hard to achieve the best possible outcome for your case. Whether it is a car accident claim or a wrongful death case, you have a limited time to pursue civil action. The statute of limitations sets firm deadlines for filing your case. Once the deadline passes, you may lose your chance for compensation forever. Do not speak with insurance companies—consult a car accident attorney instead. Car accident attorneys know how to handle insurance companies who use tactics to underpay or deny just compensation. Your car accident injuries require your complete focus. Protect your best interests and secure legal representation without delay. When you know someone is fighting for your right to fair compensation, you can channel your time and efforts into your health, your recovery, and your family.
---
Abels & Annes
100 N LaSalle St #1710 Chicago, IL 60602 (312) 924-7575