​Injured in an Uber Accident – Who is Liable?
In the past decade, motor vehicle accident fatalities reached nearly 33,000. While this figure might seem high, it was its lowest since 1949. Accident specialists attributed this significant decrease to public education programs that encouraged seatbelt use and discouraged drinking and driving. Unfortunately, in a recent year, this figure climbed to almost 37,500. What contributed to an increase of over 4,000 road fatalities a year? Surprisingly, researchers determined that ridesharing services accounted for approximately 3 percent of the annual increase in traffic fatalities. In addition, the cost of these accidents has risen to between $5.33 billion and $13.25 billion each year. While there are fewer vehicles on the road with the arrival of rideshare platforms and their widespread use, rideshare drivers are usually at a higher risk of being in an accident. Whether you're a loyal Uber, Lyft, or another rideshare customer, you know how convenient a rideshare service is. It can eliminate the need for a rental vehicle while on vacation or getting your car repaired; it can take the hassle out of finding a designated driver, the stress out of your work commute, and simply save time. The use of rideshare services has significantly increased in the last several years. A study from the Pew Research Center found that over 35 percent of Americans have used a service such as Uber or Lyft. However, rideshare accidents are some of the most legally complex accidents on U.S. roadways today. If you were involved in such an accident, no matter if you were a driver or passenger in another vehicle or the passenger in a rideshare vehicle, you need reliable legal representation in addition to medical care for your injuries. If you were recently in a rideshare accident, you might wonder who is responsible for paying your damages. Liability in these accidents is often confusing and best determined by a seasoned
Uber car accident attorney
. Attorneys have the resources and experience required to perform a complete investigation to determine liability in your Uber or other rideshare company accident.
Who Can I Hold Liable for My Uber Accident Injuries?
Liability or the legal responsibility to pay for your injuries and damages will depend on the specifics of your accident. Factors that can shift liability include:
If the rideshare driver was on the rideshare app or otherwise "working" at the time of the accident
If the rideshare driver has their own insurance coverage
The legal aspects of rideshare accidents can quickly grow complicated. To a significant extent, getting the compensation you deserve depends on the legal help you receive. When you hire a reputable Uber accident attorney, they will conduct a comprehensive investigation regarding your accident, which will help
determine liability
. Once they know who the liable parties are, your lawyer can also locate the applicable insurance policies and coverage so that they can seek compensation on your behalf.
Rideshare Services Must Have Insurance Policies Under State Laws
Uber drivers connect to the digital network and provide passenger rides as agreed in their written contract with the company. Through their contracted drivers, these companies transport millions of passengers daily across the U.S. Most states have enacted laws requiring rideshare drivers to have insurance coverage while using the rideshare platform. Even though Uber and Lyft don't own or operate their vehicles or employ or manage their drivers, they are still accountable for providing some insurance coverage to drivers and passengers under some circumstances. They must obtain liability insurance to cover the negligent actions of their drivers resulting in passengers' personal injuries or wrongful deaths.
Who Pays for Your Damages?
As previously stated, Uber and Lyft are only responsible for providing their insurance coverage in certain circumstances:
If you are a passenger in a rideshare vehicle accident caused by another driver, you can hold the other driver liable for the damages arising from your car accident, not your Uber driver.
If you are a passenger in a rideshare vehicle accident caused by your driver or another driver, their insurance will cover the damages. If they don't have enough coverage to pay for all of the damages, the rideshare company policy will kick in.
If you are a driver or passenger of another vehicle involved in an accident with a rideshare driver who isn't currently using the platform, transporting a passenger, or en route to pick up a passenger, the rideshare driver will be solely liable for damages.
In rare circumstances, a rideshare passenger can be to blame for the accident. For example, suppose they were inebriated and tried to grab the steering wheel or harm the driver. In that case, the passenger can be liable for any resulting damages to the driver or anyone else involved in the accident.
You should also note that sometimes multiple parties can be liable for one accident. For example, perhaps your rideshare driver and another driver were both at fault. Both of their insurance companies can be responsible for compensating you in these cases.
If a Rideshare Driver Hit Your Vehicle, Can You Sue the Rideshare Company?
Uber and Lyft are often successful in their attempts to shield themselves from facing lawsuits for accidents when a driver did not have an active fare. They do this by categorizing their drivers as independent contractors rather than employees. Adopting this position benefits the rideshare company in many ways; however, it's not in the best interests of rideshare passengers and drivers. Even still, a lawsuit might be successful against the company itself under some circumstances. For instance, if the rideshare company fails to enforce its own driver qualification requirements, it can be negligent in causing your accident. Suppose the rideshare driver causes an accident they might have avoided if the company had performed their due diligence and proper checks such as driving records or criminal background checks. In that case, the rideshare company can be liable because they allowed the driver to provide rides through their app. However, these cases can be complicated and usually require the experience of a well-versed Uber car accident attorney.
What Causes Uber Accidents?
Rideshare accidents can result from anything that causes a typical passenger vehicle accident. However, rideshare drivers are more accident-prone for several reasons, including:
Being in a rush to pick up and drop off passengers
Focusing on their rideshare platform app or navigational technology
Driving in unfamiliar areas
Fatigue from driving off-hours and often moonlighting from another job
Dropping passengers off or picking them up in the bus, bicycle, or passenger lanes
When you hire a knowledgeable Uber accident lawyer, they can help determine the cause of your accident and who should be held accountable.
Is the Uber App that My Driver Uses Considered a Driving Distraction?
Rideshare apps can be considered a distraction. Distracted driving is a severe issue for all drivers. However, Uber drivers must use this distraction to complete their job. According to the U.S. Centers for Disease Control (CDC),
three categories of distractions can exist
while driving:
Visual distractions require a driver to take their eyes off the road and their surroundings
Manual distractions require a driver to take their hands off the vehicle's steering wheel
Cognitive distractions take a driver's mental focus away from the necessary mental work of driving
Unfortunately, using a mobile device for any reason, including being on the Uber app while behind the wheel, involves all three types of distractions. There's no denying that rideshare apps cause distractions to the drivers who use them.
What to Do After Being in an Uber Accident
Your steps after being involved in an Uber accident can impact your injury claim. Whether you are a rideshare passenger, another driver, or the passenger in another vehicle:
Report the accident to law enforcement; if a police officer doesn't come to the scene, you can report it later.
Seek medical attention, even if you do not feel injured at the time, as some injuries may not cause pain or symptoms right away
Report the accident on the Uber app or website —however, only give factual details as what you say can be used against you.
Make notes on your phone about how the accident occurred and any details you remember.
Take photographs and videos at the scene and of your injuries, as these can be evidence.
Speak to an experienced personal injury lawyer as soon as possible
What Not to Do After Being in an Uber Accident
There are also specific actions you shouldn't take after being involved in an Uber accident. Taking any of these actions can jeopardize your claim and devalue your compensation, no matter who is at fault for what happened:
Don't admit fault or apologize
Don't discuss the accident with the other parties involved
Don't post about the accident on social media
Don't speak to the insurance company or adjuster without first speaking to an Uber accident attorney
Don't tell anyone that you aren't injured or that you feel fine
Don't agree to a settlement without speaking with a lawyer
Don't sign any documents or paperwork without getting legal advice first
What Is the Timeline of Uber Accident Claims?
A statute of limitations is a legal deadline for filing personal injury claims. Since an Uber accident is a motor vehicle accident, it falls under the same deadline as other car accident deadlines within your state. Each state can impose its own statute of limitations. Some have as few as one to two years, and others have as many as four-year statutes of limitations. The bottom line is that time is short. The state where your Uber accident occurred will determine how long you have to file a lawsuit. If you live in one state and your Uber accident happened while you were on vacation in another state, the statute of limitations for your non-resident state will apply. Other factors can affect the timeline of your claim. For example, if you didn't learn about your injuries right away or your minor child suffered injuries, the deadlines might change. The best way to know how long you have is to have a lawyer assess your circumstances. Not filing your Uber accident claim within the correct time frame can be severely detrimental. You most likely won't receive the compensation you deserve for your injuries. Thus, promptly consulting with an Uber car accident attorney after being in an accident is always in your best interest.
Common Injuries in Uber Crashes
Uber accidents can often have devastating consequences. Some minor injuries, but others can be extremely painful and even life-altering. Common injuries include:
Internal bleeding and internal organ damage
Fractures
Soft tissue injuries
Spinal injuries
Severe head trauma/traumatic brain injuries (TBI)
Amputations
Burns
All accident victims should know that just because they don't have pain or symptoms doesn't mean they don't have injuries. Sometimes, the shock and adrenaline from being in the accident can mask symptoms, and sometimes symptoms don't show up right away, even though they can be a sign of a severe injury. Therefore, no matter the extent of your injuries, the damages to your vehicle, or your lack of symptoms and pain, seeking medical care should be just as much of a priority as seeking legal help after an Uber accident. Getting the medical care you need will help strengthen your injury claim, as your accident and injuries will be on your permanent medical record as evidence of what happened.
Contact an Experienced Uber Accident Lawyer Today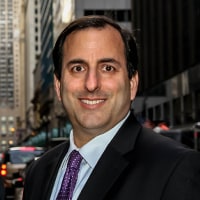 It can sometimes be clear who is responsible for a rideshare accident. Nonetheless, obtaining full financial recovery for your damages can still be challenging. Rideshare companies and their insurers do not make it easy for accident victims to receive compensation.
For legal help, you can trust, contact an experienced Uber car accident lawyer. By working with an attorney, you can recover maximum compensation for your damages.
---
Chicago Office
100 N LaSalle St #1710 Chicago, IL 60602 Toll Free:
(855) 529-2442
Phone:
(312) 924-7575