Do Bicycle Helmets Prevent Head Injuries?
Riding a bicycle is a popular activity in many cities across the United States. Many Americans opt for cycling as an environmentally friendly and healthy alternative to other modes of transportation. However, any time you ride a bicycle, you are at risk of suffering severe injuries if you get into a bicycle accident. Bicyclists are some of the most vulnerable road users due to the lack of protection to shield their bodies from the force of impact. Head injuries are one of the most common types of injuries suffered by bicycle riders and passengers in these accidents. But can wearing bicycle helmets prevent head injuries? Cyclists across the country question may debate whether to wear helmets, but science does not. Statistically speaking, helmets protect you from head injuries and reduce the likelihood of death. Let's discuss everything you need to know about bicycle helmets and their effectiveness in preventing head injuries.
Head Injuries Are Common in Bicycle Accidents
When a motor vehicle hits a bicycle, the bike rider is more likely to suffer severe injuries, including head trauma, than vehicle occupants. The crash may send the bicyclists off the bike, causing the biker to hit their head directly on the pavement, the vehicle, or other objects. Cyclists have no control over how they land, which is why there is a risk of hitting the head and sustaining a head injury. Bicycles do not have airbags, and bicycle riders cannot wear seat belts to keep them from being thrown off the bike when a collision occurs. That is why bicycle riders are vulnerable to serious injuries, including traumatic brain injuries (TBIs), from road accidents.
Do Bicycle Helmets Prevent Head Injuries?
The
National Institutes of Health
conducted a study on the effectiveness of bicycle helmets and head injuries during an almost two-decade run. The NIH found that helmets cycles reduced head injuries by 48 percent and serious head injuries by 60 percent. Furthermore, the study found that using a bicycle helmet reduced traumatic brain injuries by 53 percent and reduced deaths and/or serious injuries by 34 percent. Additionally, in another study,
Reuters Health
reported that a study in the American Journal of Surgery showed that using a bicycle helmet cut traumatic brain injuries by 50 percent.
Reasons Bicyclists Are Not Wearing Helmets
Although bicycle helmets protect you from head injuries, not all adult or child cyclists wear one. According to the alarming statistics by the
National Safety Council (NSC)
, more than half of adult bicyclists in the United States report never hearing a helmet while riding a bike. But why do so many bicyclists not wear helmets while riding bikes? Bicyclists say they do not wear protective headgear because:
"Helmets are uncomfortable." Some riders do not like to wear bicycle helmets because they are uncomfortable. A helmet may cause discomfort if it is not a good fit for your head. It is vital to purchase a good-fitting helmet for your comfort and maximum protection. A good-fitting helmet should be snug but should never be annoyingly tight.
"I do not like how I look like wearing a helmet." Many riders do not want to wear a helmet simply because they do not like how they look like wearing it. The truth is, you do not have to like how you look like wearing a helmet. It is essential to remember that your safety is at stake.
"I do not need it." Many people think they do not need to wear a helmet because they think they will never get into an accident. However, no matter how cautious you are, keep in mind that you may share the road with careless drivers.
"Helmets do not protect from injuries." Some riders say bicycle helmets are not safe enough. They believe that wearing a helmet will not prevent head injuries. However, if you look at the statistics, you will realize that they do.
Wearing a bicycle helmet prevents head injuries but also helps with legal claims
after a bicycle accident
. When a bicyclist is in an accident without a helmet, the insurance company is likely to undervalue or deny a personal injury claim, arguing that the cyclist's head injury resulted from their failure to wear protective headgear.
Common Head Injuries in Bicycle Accidents
When a bicycle rider or passenger hits their head in a bicycle accident, they may sustain different head injuries. Some of the most common types of head injuries suffered by
victims of bicycle accidents
include:
Traumatic brain injury. A TBI is any type of injury to the brain caused by a traumatic event, such as a bicycle accident. A traumatic brain injury may occur from a blow or jolt to the head, a foreign object penetrating the skull, or the brain shaking back and forth. Depending on the affected areas of the brain, a victim may experience physical, cognitive, and behavioral problems. A traumatic brain injury can have short-term or permanent effects and complications, depending on the severity of the trauma.
Concussion. A concussion is a common type of TBI following a bicycle accident. While a concussion may not be as severe as other types of TBIs, its complications can be quite serious. This type of head injury occurs from a direct or an indirect impact on the head. Depending on the severity of the trauma, concussion symptoms may last indefinitely.
Skull fracture. The skull may not withstand the force of impact generated by the bicycle accident and fracture. The symptoms of a skull fracture may not be apparent immediately after the accident, which is why it is vital to watch out for the warning signs in the hours and days following the crash. As with any other head injury, immediate medical attention can mean the difference between life and death.
Diffuse axonal injury. This is a closed head injury caused by shaking or strong head rotation. Thus, a bicyclist may suffer a diffuse axonal injury without ever hitting their head. Brain movement within the skull from violent head shaking may damage axons—neurons responsible for transmitting electrical signals.
Penetrating head injury. As its name implies, this type of head injury occurs when an object penetrates the skull and damages the brain. Penetrating head injuries are usually the most life-threatening ones.
Symptoms of Head Injuries After a Bicycle Accident
A bicyclist involved in a road accident should pay attention to any signs of deteriorating health. Depending on the type and severity of the head trauma, a bicyclist may experience:
Loss of consciousness. Often, people who suffer head injuries may lose consciousness at the accident scene.
Headaches. Continuous pain in the head is also a common symptom of a head injury. Headaches can range in severity depending on the head trauma. If the pain persists, seek immediate medical attention.
Nausea. Cyclists who suffer head injuries in bicycle accidents often suffer from nausea following the traumatic event.
Sleep problems. Difficulties with sleep, including insomnia, after a bicycle accident, may indicate head trauma.
Blurred vision. Vision problems, including blurred vision, are common symptoms of head injuries. Inform your physician of any changes in vision after the accident.
Hearing problems. A victim of a bicycle accident who suffers a head injury may also develop hearing problems, including persistent ringing in the ears.
Loss of balance. If a person has difficulty walking or maintaining their balance after a bicycle accident, it could signal a serious brain injury. It is critical to get checked by a doctor as soon as possible.
Mood swings or behavioral changes. A bicyclist who suffers a head injury may struggle with depression, anxiety, and mood swings after the accident. Any changes in emotional well-being and behavior could be a cause for concern.
Memory problems. Common examples of memory problems associated with head injuries include loss of memory, amnesia, and difficulty remembering things.
Depending on the type and severity of the head injury, symptoms may last a few hours, days, weeks, or years. Some symptoms may persist for years if the head trauma is improperly treated. If you notice any of the above-mentioned symptoms following a bicycle accident, visit a hospital and get checked up.
Recoverable Damages After a Bicycle Accident
The recovery of damages depends on the circumstances of the accident. If you wreck because of the negligence of a motorist, you could collect damages, including economic and non-economic damages.
Economic Damages
Special damages, or economic damages, have a price tag attached to them. The court orders economic damages to make you whole again. Economic damages include:
Past medical expenses for those expenses incurred from the date of the accident through the date of settlement or final hearing.
Future medical expenses, including additional surgeries, follow-up appointments, physical therapy, cognitive therapy, psychological therapy, and any upcoming medical expenses from the date last paid or figured.
Medical equipment, including ambulatory and other aids.
Upgrades to your home to make it handicapped accessible, including a ramp, wider doorways, and upgrades to the shower and/or tub.
Handicapped aids to help you drive your vehicle, including a handbrake, special steering wheel, and accelerator controls.
Past lost wages.
Future lost wages, even if you go back to work, as long as you cannot work in your industry or occupation because of the bike accident injuries, and your new job pays less than your former occupation.
Replacement or repair of personal property damaged or destroyed in the accident.
Funeral and burial expenses.
Non-Economic Damages
General damages, or non-economic damages, do not have a set price attached to them. Non-economic damages include:
Pain and suffering.
Loss of companionship if you cannot take part in family activities, including playing with your children or going out with your spouse.
Loss of consortium if you can no longer have a physical relationship with your spouse.
Inconvenience if you have to pay someone to do chores that you used to perform, including grocery shopping, cleaning the house, lawn maintenance, and home maintenance.
Disfigurement if the wreck caused scarring or other disfiguring injuries.
Loss of use of a body part or function, such as a foot or your eyesight.
Emotional and mental suffering, such as post-traumatic stress disorder, depression, or anxiety.
Consider speaking with a
bicycle accident attorney
to review your accident and help you calculate the recoverable damages in your case.
How a Bicycle Accident Attorney Can Help
Seeking compensation after a bicycle accident can be complicated if you sustained a head injury or another type of trauma. For this reason, you might want to seek legal counsel from a bicycle accident attorney to handle the legal aspects of the claims process while you focus on your physical recovery.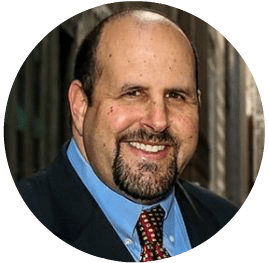 A skilled attorney will take care of the following:
Explaining your legal rights and options at every step of the process
Investigating the accident
Finding the liable parties
Documenting the severity of your injuries
Determining the value of your bike accident claim
Negotiating a settlement with the insurance company
Filing a lawsuit on your behalf and representing your interests in court, if necessary
Living with a head injury may require assistance with everyday activities, not to mention the lifetime medical expenses associated with the treatment. Being represented by an
experienced bicycle accident attorney
can increase your likelihood of receiving the compensation you deserve.
---
Abels & Annes
100 N LaSalle St #1710 Chicago, IL 60602 (312) 924-7575