Have You Been Injured in a Chicago Car Accident?
There are over 11.5 million registered motor vehicles and about 9.2 million licensed drivers in Illinois. Our Chicago car accident lawyers are very aware that with this many drivers on the road, collisions are going to happen.
In fact, Illinois has over 300,000 car accidents each year. The reality is that nearly everyone will be in a car accident at some point in their lives.
If you or a loved one have been injured in a Chicago car accident due to a negligent driver, contact the experienced Chicago car accident attorneys at Abels & Annes, P.C.
Table of Contents
The High Cost of Chicago Auto Accidents
A serious car accident can and will have a significant impact on your life. Your life may even be changed forever after a car accident. 
Even minor car accidents can seriously shake your life up. You'll have to deal with the stress of talking to your own insurance company, getting your car repaired, dealing with the opposing insurance company, missing work, and more. And that's not even dealing with injuries resulting from the car accident. 
When car accidents result in serious injuries, the impact is much higher in all areas of your life. This can include stress, financial burdens, ongoing medical care, and mental anguish.
When it's bad, a car accident injury will not just result in expensive emergency care or a lengthy hospital stay. It can have tremendous financial and physical impacts.
A serious injury may keep you off work for an extended period of time. Or, it might even make it impossible for you to return to your job.
You may require long term care, such as costly homecare from a professional caregiver or therapist. Further, you may require expensive medical equipment. Finally, you may even suffer a permanent disability. For example, if the accident causes traumatic brain injury or a debilitating spine injury.
In addition, with all the sophisticated equipment on modern cars, a greater percentage of vehicles are being totaled in accidents. Nearly 20% by some estimates. Here, the cost of repairs are more than the vehicles are worth.
As a result, many accident victims can expect to be temporarily without the use of their car. Further, they will have the additional stress of purchasing another one.
Consequently, even car accidents with injuries that you can fully recover from can be financially devastating. And not just to you, but to family members and others that may rely upon your financial support.
New Technology is Helping to Reduce Auto Accidents And Injuries in Chicago
Automobile manufacturers are continually innovating and installing new and improved safety devices every year. There are better designs for roads, intersections, and traffic lanes. Governmental bodies across Illinois are creating new and improved laws addressing drunk driving, distracted driving, and aggressive driving while more vigorously enforcing these laws.
New technologies are helping drivers to avoid some auto accidents and injuries. These include:
Side-airbags
Blind spot detection
Backup cameras
Lane departure warnings
Self-driving abilities
Advances in road designs
But it seems that for every innovation and improvement, there is often some countervailing factor that reduces the overall benefit of these developments.
Car Accident Injury Statistics in Chicago, IL

Source: apps.dot.illinois.gov
How Often do Car Accidents Happen in Illinois?
In 2018, there were approximately 312,000 car accidents in Illinois. This represents an increase of nearly 7,500 from the previous year.
When calculating these figures on a daily scale, there are about 855 accidents every single day in Illinois alone.
Chicago's Overall Driving Score
In a list of 100 cities ranked best to worst to drive in, Chicago ranked in the top ten worst cities. The Windy City came in 94 out of 100, with the hundredth spot being the worst. For comparison, Oakland, California, was worst at #100 and Lincoln, Nebraska, was rated best at #1.
This list evaluated four main areas that comprise their ranking:
the cost of car ownership and maintenance
the amount of traffic and quality of infrastructure
overall safety
access to vehicles and maintenance
Part of the reason for this low rating is Chicago's poor infrastructure, high amounts of congested traffic, poor safety overall, and a high cost of vehicle ownership.
This data provides some important insights into what it's like to drive in Chicago.
Let's look at some other statistics that focus on some specific issues related to Chicago car accidents.
Accidents Involving Injuries
According to the most recent data from the Illinois Department of Transportation (IDOT), there were nearly 67,000 car accidents in 2017 that resulted in injuries in Illinois.
The most common type of accident that caused injuries were rear-end collisions with 19,990 injuries. Rear-end accidents were most common at stop lights or in heavy traffic. The second most common type of injury-causing accident was 'turning accidents' with 12,472 injuries. And turning accidents most commonly occurred when a person failed to yield to turn left.
For comparison, there are approximately 3 million people injured in car accidents every year in the United States. Of these injured, about 2 million of those people experienced permanent injuries because of the accident.
Fatal Car Accidents
In the most recent data available for 2019, Illinois had over 1,000 car accident fatalities that year.
These deaths represent over 1% of all traffic accidents that occur. This low percentage is seemingly good news. However, the fact that 1,000 people die in car accidents every year is still devastating.
The majority of fatal crashes in Chicago occur on state roads. The second most common is city streets. County roads and interstates made up third and fourth place in terms of road types where fatal accidents occurred, respectively.
Many fatal accidents were caused by a collision with a fixed object, like a tree or guard rail. Cars hitting and killing pedestrians, head-on collisions, and turning accidents are also common reasons.
Accidents Involving Children
Motor vehicle accidents are one of the top causes of death to children in the US.
Each year, around 700 children under the age of 13 die in car accidents. Another 100,000 children are injured.
Of the children who are killed in car accidents, 33% of them were not properly secured in a car seat or wearing a seatbelt. According to studies and tests, had those children been properly secured, they would have had a much better chance of surviving the collision.
A seatbelt reduces a child's risk of injury or death by 71 to 82 percent. The use of a booster seat can reduce the risk even more. Children ages 4 to 8 who are properly secured in booster seats are 45% less likely to be seriously injured compared to children wearing a seatbelt alone.
Distracted Driving Accidents
10% of drivers in Illinois admitted to using their phones while driving. This includes using their phone at red lights and stop signs, which is still dangerous because it takes away a driver's attention to the road around them.
As the data above pointed out, distracted driving is a serious issue in the US. In 2018, 2,800 people were killed and over 400,000 were injured in accidents involving a distracted driver.
Distracted Teen Drivers
Distracted driving is even worse for teen drivers.
In a survey of high school students, the Journal of Adolescent Health found that 38% of high school students had texted or emailed while driving at least once in the past 30 days.
They also found that students who used their phones while driving were more likely to not wear a seatbelt, more likely to ride with a driver who had been drinking, and more likely to drive after drinking alcohol themselves.
Drunk Driving Accidents
When you look at the data collected about accidents in Illinois from 2018, you can see that drunk driving is a serious problem. Out of the reported 951 fatal Illinois car accidents, 27% of them involved alcohol.
Drunk drivers are also much more likely to kill another driver in an accident than they are to kill themselves.
What Are Common Causes of Chicago Car Accidents?
Car accidents are becoming more frequent and will continue to be a serious problem for everyone. Common causes of auto accidents can include:
Chicago Speeding Accidents:

Driving over the speed limit is one of the most common causes of car accidents because speeding drivers have less time to react to changing circumstances. A sudden slow down, pedestrian stepping into the road, or a little bit of black ice can all turn a speeding car into a serious hazard.

Driving too fast for conditions:

Not adapting your speed to changing weather conditions–like rain, snow, and ice–was listed as one of the most common causes of car accidents. In places where the weather can create severe hazards on the roads, it's important that drivers are cognizant of the road's condition.

Chicago Heavy traffic:

Heavy traffic creates more accidents for obvious reasons. More people on the roads means more opportunities for driver error and negligent driving. People also tend to get bored or aggravated in heavy traffic, which can bring out the worst in drivers.

Chicago Distracted driving:

Distracted driving is one of the most common causes of car accidents. Taking your eyes off the road for just a few seconds can mean you travel hundreds of feet without realizing it. No matter the reason, distracted driving is always serious and always dangerous. If you need to do something that will

just take a few seconds

, then you can afford to pull over to complete that quick task.

Texting while driving in Chicago:

Texting while driving is probably the most common type of distracted driving. It is a huge problem and causes thousands of accidents in Chicago and other parts of Illinois each year.

Online browsing:

Browsing the internet while you're driving is unsafe and careless. Reading the news or looking up a quick fact takes your eyes and mind off the road, which can easily cause an accident that injures or kills someone.

GPS:

Sometimes, finding a place on your phone's map app is necessary, but it can also be dangerous. If you need to find the exact location of a place while you are driving, pull over first so that you can arrive at your destination safely.

Chicago Drunk Drivers:

Driving while drunk decreases reaction time and increases the likelihood of an accident. Driving while intoxicated is a common cause of car accidents that result in fatal injuries. As we mentioned above, driving drunk is way too common in Illinois and around the country and is something we need to collectively end as a society. Hopefully, the rise and expansion of ride apps and public transportation can help us greatly reduce the problem of drunk driving.

Chicago Drugged drivers:

Drugged driving can cause blurred vision, slow reaction times, confusion, and other impairments depending on the drug that's been consumed. As marijuana becomes more legal, we must be careful as a society to not let drugged driving become as much of a problem as drunk driving.

Chicago Red lights:

Drivers may run a red light or stop sign because they think they can get away with it or because they're in a hurry or are just selfish. As you can probably guess, red light accidents are some of the worst since drivers are moving full speed when they hit another car, bicyclist, or pedestrian.
The fact remains that vehicle accidents are going to continue to occur. They will happen no matter the effort to protect drivers and passengers from accidents and injuries.
Thankfully, most vehicle accidents are relatively harmless, like a fender bender in a parking lot accident. Further, some only cause minor injuries. But at the other extreme are serious accidents that cause catastrophic injuries. And even worse, sometimes bad crashes result in death.
When you sustain an injury, or there is a fatality, it is important to have a Chicago car crash lawyer on your side. This, to make sure you can recover fully from your loss.
Causes of Accidents by Percentage
Data on the exact cause of a car accident is not easy to collect. If you ask two people what caused the car accident, you'll likely get two different answers. However, the NHTSA (National Highway Traffic Safety Administration) conducted a survey of more than 5,000 collisions over the course of 2.5 years and came up with the best estimates we have for the causes of car accidents. They found that the top reasons for car accidents were:
Driver's inattention and distracted driving – 41%
Driver decision (speeding, illegal maneuver, etc) – 33%
Overcompensation of the vehicle – 11%
Fatigued driving – 7%
Other driver errors – 8%
What should I do after a car accident?
Call the authorities and make a police report. Do not let the other driver talk you into skipping this important step. It can lead to issues later on.
Exchange information with the other driver. Take good photos of the other side's ID and insurance information. Some police departments will not make this information publicly available on the police report. For example, the Illinois State Police heavily redact their police reports.
Take down witness information. Independent witness testimony could be critical to your case.
Take photos of the scene of the accident and of the damage to your vehicle and to the other vehicles as well.
Seek medical attention. If you're injured, go to the emergency room or seek medical care as soon as possible. Your injuries could be more serious than you realize. Further, a long gap between an accident and medical treatment can make it difficult for your lawyer to prove that your injuries are related to the accident.
Contact an auto accident attorney in Chicago ASAP. The sooner you have an attorney, the sooner he or she can start protecting your legal rights. Also, call a lawyer before you talk to any auto insurance carrier. They will often try to take a statement from you, which can be used against you later on.
What Damages Could I Have After a Car Accident?
Medical Expenses, like hospital visits, doctor appointments, physical therapy, ambulance fees, etc.
Pain and Suffering, which is the physical and mental anguish for which a person can seek compensation for in a lawsuit.
Lost Wages from missing work after a serious injury. This can be one of the most financially damaging aspects of a car accident.
What is Included in Pain and Suffering ?
Pain and suffering compensation (and all non-economic compensation) varies greatly depending on the details of your case. To determine this number, your auto attorney will look at how much your quality of life has changed from before and after your accident. The greater the change, the greater compensation you could receive. For example, if you are no longer able to pick up your grandchild, or to drive your children to school, these would qualify as a change in standard of life. Pain and suffering is often the focus of negotiations and can be worth significant money, depending on the severity of your injuries. You can read more about calculating pain and suffering here.
You may be able to recover the damages caused by a car accident. However, in order to ensure you get what you deserve from your injury claim, don't delay getting help from a legal professional. Get started today by contacting the Chicago car crash lawyers at Abels & Annes.
What Are the Most Common Car Accident Injuries?
There are a variety of injuries that can result from auto accidents, such as:
Broken bone injury accidents. When a fracture is more serious, it could require surgery to repair.
Back and neck injuries. Most of the time these are soft tissue injuries that resolve with therapy. However, sometimes accident victims sustain herniated discs which may need injections or surgery to resolve.
Traumatic Brain Injuries (TBIs). This is when the impact to the head disrupts brain activity. TBIs can be mild (like a concussion) or severe, which can require years of medical care. TBI may also cause complications such as brain death, vegetative state, coma, and even death.
Lacerations. Sometimes accident victims sustain large cuts that require stitches or staples, and often leave disfiguring scars.
Shoulder injuries, such as a torn rotator cuff or a torn labrum.  These injuries often require surgery.
Burn injuries. This can be a result of fire, but it can also come from airbags. Our office has seen significant scarring from airbag injuries.
Death. Tragically, hundreds of people die every year in Chicago area auto accidents.
How Much Should I Expect from a Car Accident Settlement?
There is no set rule on how money you will receive. However, three factors can typically help determine the value of your car accident case:
Liability. Which party is at fault for the accident? If the cause of the collision was clearly the negligence of the defendant, this works in your favor.
Insurance. Good insurance carriers with big policies can be great for your case. But unfortunately, if you have a six-figure injury and the other driver only has $50,000 in insurance coverage, that can limit your recovery. There are big and small insurance policies.  There are good and bad insurance carriers. It is often "luck of the draw". However, our accident lawyers were recently able to reach a $3 million settlement, so there are still good insurance policies out there.
Damages. Different injuries have different values, and a good personal injury lawyer will know what to look for. For example, a broken arm with surgery is worth a lot more than a sore wrist. Further, a neck or back injury that leads to surgery is worth a lot more than a soft-tissue injury that resolves with physical therapy.
Contact our law firm if you'd like more information about the possible value of your case.
What Factors Affect My Settlement?
Determining how much compensation you should expect from your settlement can be difficult since the amount depends heavily on the facts of your case. An experienced Chicago car accident attorney will be able to help you determine the amount that you should reasonably expect based on your economic and noneconomic damages. They'll also be able to help you make the right decision on when to settle or whether to take your case to court. It is your attorney's job to negotiate with the insurance companies on your behalf until they obtain a top offer from the insurance carrier. If that offer is fair, you settle, if not, your lawyer can file a lawsuit.
Factors that affect settlement value include:
The severity of your injuries.
The amount of insurance coverage available. If the driver has little to no insurance, it's much harder to receive a high settlement from them. If the driver has no or minimum insurance, the case may have to rely on your own uninsured/underinsured motorist coverage for compensation.
Whether liability is clear or contested. For example, getting rear-ended is usually undisputed liability, but with a red-light case, there is often a dispute over who is at-fault.
If your accident had more than one liable party (third-party claims).
If the at-fault party acted with gross negligence in operating their motor vehicle.
How much damages you have in medical expenses and other debts, such as missed wages from work.
Your ability to return to work in the future.
The change in your quality of life before and after your accident.
Any out of pocket expenses you may have incurred.
Chicago Car Accident Settlements
Here is a small sample of our case settlements from car accident claims:
$3,000,000 for a motorist killed by a driver making an illegal u-turn.
$905,000 for a passenger that sustained neck injuries and had to undergo surgery after a single-car accident.
$460,000 – Chicago Car Accident. A Chicago area driver failed to yield coming out of a stop sign, hitting our client's vehicle. The plaintiff had to undergo surgery to repair a lumbar disc injury.
$600,000 – Wrongful Death Auto Accident. Insurance policy limits settlement of $500,000, plus $100,000 from our client's own auto policy due to a second defendant that had no auto insurance.
$200,000 – Chicago Car Crash. Accident settlement for injuries due to a DUI motorist.
$220,000 – Chicago Auto Accident. Policy limits UM claim settlement for two minor children in a north suburban car accident.
$250,000 – Illinois Car Accident. Policy limits settlement for a Chicago Area resident. The plaintiff had surgery for a disc injury.
See more of our car accident and injury settlements.
Are Many Drivers Uninsured or Underinsured in Chicago?
Although many people believe they can rely upon insurers to provide them with adequate compensation, unfortunately, this is not always true. Under Illinois law, a motorist only needs to carry:
$25,000 of liability insurance for the death or injury of an individual
$50,000 of liability insurance for death or injury total per accident
$20,000 of property damage insurance
Many people show more responsibility and purchase insurance coverage above these limits. However, your accident may involve one of the less responsible motorists. If so, the other driver's insurance company may cover only a very small proportion of your damage claims.
Even worse, despite the mandatory insurance law, some Illinois drivers operate without any car insurance at all. A study undertaken by the Insurance Research Council estimates that 1-in-8 drivers across the nation are uninsured. Similarly, estimates for Illinois have the ratio of drivers without insurance at 15%.
What if I Have an Accident with an Uninsured or Underinsured Driver?
Let's say you are in a car accident. Further, the at-fault driver has minimum or no auto insurance. In this case, there could be too little or no insurance coverage from the at-fault driver to cover the claim.
If you have been wise enough to purchase auto insurance of your own, it should include Uninsured Motorist and Underinsured Motorist Coverage. Here, your lawyer can pursue a uninsured motorist claim or an underinsured motorist claim against your own auto policy. These are often referred to as UM and UIM claims.
With this type of claim, your own auto insurance company will step into the shoes of the uninsured or underinsured driver and pay on the claim. And, as many people can attest, recovering from your own insurer can sometimes be as difficult as recovering from another party's insurer.
On the other hand, UM and UIM claims often settle quickly. Further, you can sometimes collect more money while spending less on costs.
This is where the Chicago car accident attorneys at Abels & Annes can help. If you suffer an injury in a car accident as the result of a negligent driver, our Chicago law firm is ready to handle all of your concerns. This includes evaluating and investigating issues such as:
Who is at fault
 The amount of insurance coverage available to pay on the claim
Calculating your out-of-pocket expenses, like medical care and lost income
Determining your non-economic costs and long-term needs
Our car accident lawyers handle UM and UIM claims on a regular basis.  They are very common.
How Much Does It Cost to Hire an Accident Lawyer?
Injury attorneys typically work on a contingency fee basis.  That means there is no fee unless you win your case. You pay no money up front. The lawyer charges a percentage of the amount of money he or she collects from the auto insurance carrier.
Many injury lawyers advance the costs to prosecute a case. Some examples of costs include paying for medical records, court filing fees, court reporters, and expert witnesses. The costs are reimbursed at the time of settlement.
How Does a Car Accident Case Work?
For someone who's never been involved in a car accident lawsuit before, the process can seem daunting. An experienced Chicago attorney will help you to understand the personal injury claim process and will make sure that you're kept up-to-date on what's going on with your case.
Investigation
Immediately after the accident occurs, you should gather as much evidence as you possibly can. This may not be possible if you have to be rushed to the hospital, but if you can have someone you trust come to the accident scene, or gather the evidence yourself. This is very important.
You should collect evidence in the form of pictures (of the scene, your own car, the opposing car, and your injuries), video of the scene of the accident, as well as any contact information of witnesses. You should exchange information with the other drivers involved in the accident and call 911 to make a police report and request an ambulance, if necessary.
Medical Treatment
Receiving medical treatment for your injuries is one of the most important steps after a Chicago car accident. Any delay in receiving medical treatment may look suspicious to the court or insurance companies–not to mention further complicate your injuries–so it's important to get treatment as soon as possible.
Be sure to do what your doctors tell you to do, and follow-up with any recommended specialists. You'll want to keep a record of any bills you receive for medical treatments.
Initial Consultation
After the crash, you'll want to begin looking for an experienced car accident attorney near you. It's important to find someone who has experience working with your specific type of case, and has experience winning trials and getting high settlements.
Your initial meeting or phone call with a personal injury attorney is a free consultation to go over your case. You won't have to pay anything at this time, as most personal injury lawyers only charge a fee if you win your case.
At Abels & Annes you pay us nothing until your case is won. If there is no monetary recovery, you do not pay us anything.
Filing a Claim with Your Insurance Company
Your lawyer will file a claim with your car insurance company so that you can pursue an uninsured, underinsured, medical payment and/or property damage claim, if necessary. Your attorney will later seek compensation for your injuries and damages from the insurance company of the at-fault driver or from your own carrier, depending on the situation at hand.
The at-fault driver's insurance company may contact you and ask for a statement and a signed waiver in exchange for quick cash. It's incredibly important that you don't give them a statement, sign anything, or accept this money without speaking to your attorney first. This applies to both your own insurance company and the other driver's insurance company. Please let your car accident lawyer handle the insurance adjusters.
Further Investigation
Once you hire a lawyer, they will begin their own investigation into the case, including looking at liability and your medical records. During pre-litigation your attorney will reach out to any healthcare providers to obtain your medical records or to gather other important documents like the police report. Once your injuries heal (or you reach maximum recovery), your attorney will collect your medical records and bills.
Settlement Demand
Once all the evidence has been gathered and you have reached maximum recovery, your attorney will submit a settlement demand to the insurance company. The insurance company will hopefully make a first offer within a reasonable amount of time and negotiations will begin. These negotiations will go back and forth until the insurance company refuses to offer a higher amount. If you and your attorney agree on this settlement and accept the offer, your case will settle and stay out of court.
However, if the settlement offer is not sufficient, it will be time to move forward with filing a lawsuit. This decision will be carefully considered between you and your attorney.
Making the decision to settle your case can be a difficult choice, especially if the settlement doesn't seem fair. Your attorney will be able to help you make this decision and will guide you on what choices you have.
Please note that approximately 95% of personal injury cases settle pretrial.
Discovery for Trial
If a lawsuit is filed, a period called discovery begins. During this time, both sides have the opportunity to further investigate the case. The parties may request documents, or ask questions of the opposing side. The attorneys on both sides will want to take depositions. This is where the attorneys ask the other parties or witnesses questions on the record with a court reporter present. Lawyers get the opportunity to ask doctors, police officers, or anyone else involved in the case questions about what occurred. Your car crash attorney will prepare you and be with you at your deposition, and will help you to understand what to expect.
Mediation and Pre-Trial Conferences
Before the trial date, there could be an opportunity for mediation or a pre-trial conference in an attempt to reach a settlement. For example, in mediation a mediator will speak with both parties and attempt to reach an agreement. They have no power to force the parties to settle, but they are incredibly helpful in getting both sides to agree on an outcome. Many cases often settle during mediation after a lawsuit is on file.
Trial
If mediation and all other negotiations are unsuccessful, your case will go to trial. In trial, both sides will have the chance to argue their case with the evidence that they have collected. The judge or jury will then hear both side's cases and make a decision about how much compensation should be awarded.
[What Questions to Ask Your Lawyer About a Car Accident]
How Much Time do I Have to Sue?
In Illinois, the statute of limitations is 2 years in most personal injury cases. However, there are shorter 1 year statutes for certain defendants. Municipalities, for example.
Further, minors with injuries from accidents typically have 2 years from their 18th birthday to file a lawsuit against most defendants. But again, there are shorter exceptions.
You must file your lawsuit within the statute of limitations. Otherwise, the plaintiff will be unable to pursue the case or recover any damages.
Finally, do not wait until the last minute to try to find an attorney. Most lawyers will not take a case that is too close to the statute of limitations.

Abels & Annes, P.C. Has Experience Assisting Car Accident Victims
Bear in mind that obtaining help from a qualified and experienced car accident lawyer may be critical. This is especially true when an injury is serious.
If you delay too long in pursuing your claims, or if you fail to fully understand your damages, important rights may be lost. Further, important evidence may be forgotten, damaged, or destroyed.
We know that when you have serious injuries, it is difficult to carefully and immediately assess the cause of the accident, and to gather information. It is even more difficult to handle the insurance carriers. Your auto accident attorney can shoulder that burden for you.
Our Accident Attorneys Are Here to Help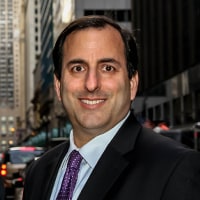 If you are injured in an auto accident, or someone you love has been injured or killed, let the car accident attorneys at Abels & Annes help you to assess and understand your rights and potential remedies. Further, we can help you to obtain the compensation that you deserve in order to fully recover.
Call (312) 924-7575, or use our confidential online case evaluation form to contact us. Your consultation is free, and we will not charge you any fees unless a financial recovery is made for you.
The personal injury lawyers at Abels & Annes have experience representing Chicago drivers and passengers injured in car accidents. We will independently investigate your accident and do what is necessary to help you recover. This allows you to concentrate on the important and difficult task of healing and getting your life back in order.
Free Consultation with a Chicago Car Accident Lawyer
If you have been injured, request a free consultation or call (312) 924-7575 to speak with a Chicago personal injury accident lawyer today.
---
Client Testimonial
"This firm was great to work with. Very fast and understanding. Every time I called I was able to receive an update about my case and always had a polite conversation. I was able to get through my case with less stress then I anticipated. I will be sure to come back if I am ever in need of their services again."
Rating: 5/5 ⭐⭐⭐⭐⭐
Darryl W.
March 2020
Read more reviews on Google!