There are many great things that technology has brought into our daily lives. One of the more recent technological advancements that has changed the way we get around is rideshare apps. Rideshare apps like Lyft are not only convenient for catching a ride to a venue or getting home from the bar after drinking. They are also changing the way Chicagoans move around the city for everyday tasks. Although this technology has changed our lives for the better in many ways, it does not come without its risks, including car accidents.
Auto accidents involving two drivers who own their own vehicles are difficult enough. But when you factor into a car accident a multi-billion dollar third-party app company and their contracted employee, the legal situation can become more complex. If you were injured as a Lyft passenger or you were hit by a Lyft driver, you can seek compensation for damages. The Chicago Lyft accident lawyers at Abels & Annes have been handling Lyft accidents for years and we understand how to approach these unique claims and secure compensation for our clients.
How Does Lyft Work?
Technology changed the transportation game in Illinois with the arrival of Lyft. It's a peer-to-peer ridesharing program that is now in more than 600 cities across the country, including Chicago. Lyft makes it much easier to catch a ride compared to calling or hailing a taxi. This is especially true for people trying to catch rides in areas that are not surrounded by traditional taxis. With Lyft, you can simply open the app and request a ride directly from your phone. This makes it very convenient to get around without your own car.
Lyft works by enabling those in need of a ride to request exactly that through the use of an app. In response, a Lyft driver will pick up that rider and take them to the location of their choice. Riders can share their locations with friends or family, split the fare, and even choose between different levels of vehicles, like larger SUVs or luxury cars. The app is so popular and easy to use that traditional limo and car service companies have even started using them.
Lyft has a relatively wide service area. They will accommodate riders anywhere in their area, which makes using the app to travel relatively easy and flexible.
Rideshare apps like Lyft have disrupted the traditional taxi and private car service industries, since it functions much like an on-demand cab service. The main difference between Lyft and cabs is that Lyft often has lower fees and is much more convenient to hire.
One issue that rideshare apps like Lyft have created is the complication around insurance coverage in the event of an accident. If you are riding in a Lyft and the driver causes an accident, what do you do? If you are in a crash with a Lyft driver while you are driving your own vehicle, who do you hold liable? The answer to these questions first requires an understanding of the different scenarios of accidents involving a Lyft driver.
Different Scenarios of Lyft Accidents
To understand who can be held responsible for a Lyft accident, you first have to realize that rideshare companies categorize drivers into three different categories based on what state their app is in when they get into an accident. These three possible states are:
App Offline. The driver has their Lyft app off.
No Passenger While App Online. The driver has their Lyft app on but is waiting for a ride request.
App Online with a Passenger. The driver has the app on and has a passenger onboard or is driving to pick the passenger up.
App Offline
When a driver has their Lyft app turned off (known as offline), the driver has no association with Lyft. Therefore, they have no insurance coverage provided by the company. When you're involved in an accident with someone who works for Lyft, but isn't logged in to the app and working, you would pursue compensation from that person's personal auto insurance. If they are found to be at-fault for the accident, your attorney would seek compensation by filing a car accident claim with their insurance company for your injuries as you would for any other car accident.
App Online with No Passenger
If the driver has the Lyft app online and is waiting for a passenger, they are technically actively working. In other words, the driver neither has passengers with them nor are they driving to pick passengers up. When this is the case, Lyft does carry liability insurance for their drivers. However, with no passenger in the vehicle, the supplemental coverage that Lyft offers is much lower. Any accident caused by the driver while in this state may require the driver's own insurance to kick in. As a supplement, Lyft would provide up to $50,000 per person or $100,000 per accident for bodily injury and up to $25,000 for property damage. This coverage only applies if the driver's own insurance is not sufficient to cover the cost of the damages.
App Online with a Passenger
If the app is online and there is a passenger in the car (or the driver is on their way to pick up a specific passenger), this is when more insurance coverage becomes available. When the accident is the fault of the Lyft driver, Lyft's insurance will to cover the injuries of both the Lyft rider and the person in the other vehicle. If the other vehicle's driver is at fault for the accident, you can pursue their insurance company for compensation to cover any damages. Lyft also offers uninsured/underinsured motorists coverage in the event a Lyft rider is injured by another driver who doesn't have adequate insurance.
If you find yourself injured while riding in a Lyft or because you were hit by a Lyft driver, you should contact an attorney experienced in handling these cases. Do not let the driver or anyone else talk you out of reporting the accident or from contacting an attorney. Let a legal representative that is on your side determine your legal options and advise you on moving forward with your injury claim.
Causes of Lyft Accidents
In general, Lyft accidents are caused for the same reasons that regular car accidents are caused.
However, rideshare drivers do have a few circumstances specific to their situations that could contribute to an accident. For example, Lyft drivers obviously are required to use their phones while operating their vehicles in order to navigate to the correct location, pick up passengers, accept new rides, and update the app to their status. Because of this, Lyft drivers are much more likely to cause an accident due to distracted driving when compared to other drivers.
[Read: Illinois's Cell Phone and Driving Laws Can Help Your Claim]
And, just like anyone else, Lyft drivers can be irresponsible and cause accidents because of any other type of negligence. This may include driving while drunk, driving under the influence of drugs, reckless and aggressive driving, or speeding.
Lyft drivers are also just as likely as other drivers to cause accidents involving pedestrians and bicyclists.
What are the Safety Issues with Lyft Rides in Chicago?
With all of the positives associated with Lyft, it may be surprising to some users to consider the fact that there are numerous drawbacks with electing this mode of transit.
First, Lyft vehicles are not regulated to the same extent that many other vehicles offering rides to the public are regulated. Riders often use Lyft and assume that the vehicle taking them to their destination is safe.
Lyft advertises minimum requirements for its vehicles. The also say that all vehicles undergo a 19-point inspection before approval to operate. However, this should not provide a lot of comfort for riders.
General inspection might fail to disclose many issues. And a vehicle can sustain damage or run into problems after the inspection occurs, leading to a potentially dangerous ride. These cars are also unfamiliar to passengers.
Riders will not know if the vehicle's brakes have been showing signs of wear. Or that an in-dash unit is not functioning as it should. In the worst situations, a mechanical failure may take place and lead to a car accident.
In a similar vein, passengers cannot control the actions of the individuals who operate a Lyft vehicle. Drivers are rated based upon past performance but there is no guarantee that ratings are accurate.
Do Lyft Operators Have an Incentive to Drive Recklessly?
Instead, some drivers may speed, or fail to stop completely at red lights or stop signs. This, to get riders to their locations faster.
Fast driving may appeal to some riders, and it could allow a driver to receive higher ratings. However, reckless conduct increases the likelihood of accidents and injuries to both passengers and innocent people who happen to be in the area.
Many forms of transportation require passengers to lose a degree of control over their own safety. But other transit options have more regulations at the state and local level than Lyft. This provides those other forms of transportation with greater safety requirements.
What Should I do After a Lyft Car Accident in Chicago?
Lyft collisions happen with regularity in Illinois. If you are in a crash, there are certain steps you should take to protect yourself and your rights.
You should always cooperate with local law enforcement officers as they conduct their investigation. Many investigations take place at the scene of the crash. Some may even require additional follow up at a later time.
No matter the length of an investigation, it is a good idea to cooperate. Be honest when police ask questions.
And if you are a Lyft passenger with injuries, do not walk away from the scene before police arrive. If your name is not on the police report, this can create insurance claim issues.
If you sustain injuries in an accident, make your health a priority. Victims of accidents who seek medical treatment quickly often fare better than those who wait to get help.
Sometimes, injuries can worsen as time progresses. Injuries are often masked by adrenaline in the moments immediately following a collision. They may not set in fully for a few hours or even a day after a crash. No matter the timing, make sure you seek help if you need it.
Compensation for Your Damages
The types of damages you can recover compensation for if you are injured in a Lyft car accident include:
Medical expenses. This includes any medical bills you accumulated, as well as the cost of future care. For example, this may include the:
cost of an ambulance ride
ER bill
long-term physical therapy
Lost Income. While you are recovering from your injuries, you will likely miss work. You might be ordered off work by a physician, or you may need to attend necessary medical appointments. You can recover these lost wages in a personal injury claim. Additionally, you can also seek compensation for lost earning ability if your injuries require you to engage in lower paying work in a different function or industry. Or if your injuries require that you work less and therefore earn less.
Pain and Suffering. If you sustain injuries due to another driver's negligence, you can seek compensation for pain and suffering. These types of damages include both physical and mental pain and suffering caused by the trauma of the accident and by your injuries. The amount of pain and suffering damages a person can seek is subjective. Your attorney and the insurance carrier will negotiate. They will take into consideration the severity of the injuries, and comparisons to previous settlements and verdicts.
Property Damages. When another person's negligence causes damage to your vehicle or other personal property, you can seek compensation for any necessary repairs or replacement as part of your claim.
<iframe width="200" height="113" src="https://www.youtube.com/embed/bV2HFJOxoj0?feature=oembed" frameborder="0" allow="accelerometer; autoplay; clipboard-write; encrypted-media; gyroscope; picture-in-picture; web-share" allowfullscreen title="Chicago personal injury lawyer &amp; accident attorney, Abels &amp; Annes, P.C."></iframe>
​Chicago Lyft Accident FAQs
Why do Chicago Lyft drivers have to work long shifts and aggressively pursue rides?
A recent study showed how poor the earnings are for Lyft drivers in Illinois. Even though the study found that Lyft drivers make between $19 and $23 per hour on an outright basis, their real pay is far less after accounting for fees and taxes. The real wage of Lyft drivers in Chicago is less than $13 per hour, which is the state's minimum wage. This puts drivers in a terrible place economically and unleashes an army of desperate drivers onto Chicago streets.
The low wages mean that Lyft drivers need to work long hours just to make ends meet if they are driving Lyft as a full-time job. The only entity making any real money is Lyft itself, which takes a nice cut of the driver's hard-earned money just for providing the app. Those driving Lyft as a side hustle will need to work even more hours late at night to earn the money they need from the job.
Where do Lyft drivers deadhead in Chicago?
Deadheading is the practice where Lyft drivers roam around the neighborhoods in busy areas, hoping to be in position when they get a ride request that can pay them well. Deadheading is dangerous because it means that large numbers of cars are lingering in high-traffic areas with their eyes glued to an app and without a clear plan. They may then execute a sudden maneuver if they need to turn around to head in the direction of a pickup.
The biggest problem is the traffic and damage to local roads caused by deadheading drivers in the downtown area. Roughly 8,000 deadheading drivers each day add to the already staggering traffic. Nearly 40 percent of ridesharing vehicle miles happen when deadheading.
The biggest problem with this is that Lyft drivers can be involved in accidents with other drivers when they do not even have passengers in the car. If they have not accepted a ride request, there is a lower level of coverage for your accident injuries, increasing the chance that you need to make a UIM claim against your insurance.
Where are the most popular areas for Lyft pickups in Chicago?
Based on an extensive study, the busiest area for Lyft drivers (and one where they often deadhead in the evening hours) was the Near North Side Area. Neighborhoods such as Gold Coast, Streeterville, Old Town, and River North had nearly 20 percent of the total pickups in Chicago. After this, the Loop area had nearly 10 percent of the total pickups. The third-busiest area for Lyft drivers was the Near West Side, including the Fulton Market, Illinois Medical District, and the United Center area. This area had almost the same number of pickups as the Loop district.
Are there any other types of incidents involving Lyft drivers other than accidents?
There have also been numerous reports of Lyft drivers sexually assaulting passengers, and some of these incidents have happened in Chicago. Nationwide, over 1,000 Lyft passengers each year have reported a sexual assault. In addition, some passengers have reported that Lyft drivers engaged in drug use behind the wheel.
In another Illinois incident, a couple filed a lawsuit against a rideshare driver when the driver kicked them out of the car in the middle of a busy intersection at 2 a.m.
When rideshare companies hire drivers with minimal background checks (no matter how much they promise stringent checks on drivers), incidents like these can happen. Even if they are very rare, one sexual assault of a passenger who is putting their trust in a driver is completely unacceptable, and the rideshare company needs to pay for it.
Is there any way to sue Lyft for accident injuries?
As mentioned above, Lyft makes it as difficult as possible to sue them by classifying the driver as an independent contractor. However, there have been some lawsuits that have taken Lyft on directly. Here, the ground is that Lyft was negligent in hiring the driver who caused the accident. Even when a company claims not to employ an independent contractor, they still have legal obligations to ensure that the person has the competence and skill to perform the job. If not, they face a lawsuit for negligent hiring.
The negligent hiring lawsuits are a relatively new legal tactic used by plaintiffs. Ridesharing companies have already faced lawsuits for sexual assaults that drivers committed. Now, injured passengers are trying to find a new way to have legal options beyond just dealing with the insurance company.
What happens when the insurance company makes me a settlement offer?
While receiving a settlement offer is seemingly good news because the insurance company believes you are entitled to some money, it is not always a cause for celebration. The chances are that the first offer from the insurance company will not pay you what you deserve. Review the initial offer with a serious grain of salt.
Your attorney will review the settlement offer closely to see if it pays you fairly. If it falls short, your lawyer will determine which additional damages it should cover. If the insurance company's offer is not enough to compensate you, your attorney will advise you to reject it and counter with an offer of your own. You may need to exchange several proposals and rounds of offers with the insurance company before reaching an agreement.
How much will a Lyft accident attorney cost me?
While not many things in this world are free, our services are if we cannot help you win your case. The way that the personal injury law system works, you do not have to come up with money upfront to hire a lawyer. If you did, very few injured people will have the money to get the legal help they need. It costs nothing out of your pocket to retain a Lyft accident lawyer.
Of course, an attorney is not working for free. Their pay comes if and when they win your case. Winning means that you have received a settlement or have won your case in front of the jury. Then, your lawyer will receive a percentage of the financial proceeds of your case. They take their percentage directly from the proceeds before it hits your account, meaning that you will not have to write a check to an attorney for their services.
How long do I have to file a Lyft accident claim?
In Illinois, like in every state, there is a deadline for you to file a lawsuit in court. This is called the statute of limitations. If you miss this deadline to file your case, you will not obtain financial compensation for your injuries.
The statute of limitations is a strict deadline with very few exceptions, meaning that you must begin to work on your case shortly after the accident. In Illinois, the time limit to file a personal injury case is two years from when you suffered or realized you suffered injuries.
In reality, the longer you wait to file a claim, the harder you make your case. You might lose evidence and witness recollections might fade. However, do not rush to file a claim. You need to put your best foot forward. If you do not have the evidence to prove who was to blame and a clear presentation of your damages, you may get less money, if you even get money at all.
What should I do after I suffer injuries in a Lyft accident?
There are two things that you should do after you have suffered damages in a Lyft accident:
Tend to your physical health
Take action on your legal situation
In terms of your physical health, you should get medically checked out by a doctor to treat your injuries or to learn if you have any in the first place. Car accident injuries are not always apparent at the time of the accident. Some injuries, like whiplash, take some time to show symptoms. Some Lyft accident victims develop back pain in the days after the accident. Either way, to file a claim, you need clear documentation that you suffered injuries, so you can receive payment for it.
To begin working on the legal process, you must contact an experienced lawyer who knows how to work on behalf of injured Lyft passengers and other drivers. Lyft has engineered a very complicated system for financial compensation. It takes knowledge of the process to navigate this complex system. Then, it takes toughness to stand up to the insurance companies trying to keep you from getting what you deserve.
Which insurance companies does Lyft use to provide coverage?
Lyft crows about its "trusted insurance partners." When Lyft says it trusts an insurance company, you should not trust that insurance company to care about your best interests. A partner to Lyft is no friend of yours. Both Lyft and their insurance companies try to make as much as possible for themselves without regard to your financial welfare when you suffered injuries due to one of their drivers.
Lyft works with the following insurance companies:
Allstate Insurance Company (North Light Specialty Insurance Company)
Liberty Mutual Insurance
Mobilitas Insurance Company
Progressive (United Financial Casualty Company) or AXA-XL and Travelers (Constitution State Services)
Mobilitas serves the rideshare industry. You can expect that the company knows what it is doing when it gets your claim and well-oiled machinery that can make your life difficult. Rideshare insurance is big business for these companies, and the business becomes even bigger when they can successfully underpay your accident claim.
What percentage of the Chicago rideshare market does Lyft control?
There are no definitive recent statistics about Lyft's market share in Chicago, but we can get an idea by analyzing Uber's market share. Uber controls two-thirds to three-quarters of the Chicago rideshare market. Lyft is the second-largest rideshare company, with most of the remaining market share that Uber does not have. As such, Lyft controls somewhere between 25 to 33 percent of the Chicago market.
Lyft has been growing its market share in recent years. It has cut commissions to attract drivers and offered incentives to win customers.
How does the driver shortage affect safety?
As in the rest of the country, Lyft is having trouble finding enough drivers in Chicago to transport passengers. The company has been trying to raise prices, but it still has not attracted enough people to the platform. Even though ridesharing companies say that they have strict protocols to check potential drivers, Lyft has cut corners. Now, it has even more motivation because of the overall driver shortage. You can expect that this will drive up the Lyft accident rate even further, as drivers can practically come in off the street and transport passengers, regardless of whether they are good drivers.
Driving Lyft safely is not as easy as the company makes it seem.
Many factors make the platform more dangerous (and require experience to navigate), including:
Always looking at the app to see if there are ride requests (even while driving)
Driving late at night to earn a living (often after working a full shift during the day at another job)
Operating in high-traffic areas to be around when there is demand for a ride
These all require experience driving on the rideshare platform and skill behind the wheel. However, Lyft does not necessarily check for it, nor does it care, especially when it has engineered a system where it makes it very hard to sue Lyft.
Following a Lyft accident, it is natural to have many questions. You do not need to wonder how you will navigate the process or what your rights are—you can have a Chicago Lyft accident lawyer evaluate your rights.
Contact a Chicago Lyft Accident Lawyer at Abels & Annes, P.C.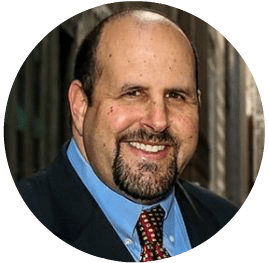 Finally, if your Lyft accident happened in Chicago or elsewhere in Illinois, know that state law protects the rights of accident victims. Often, riders with injuries from Lyft accidents can make a claim for their damages. Further, they can use the services of a personal injury attorney to assist them at every step of their claim.
If you have questions about your options or if you need help, call the legal team at Abels & Annes, P.C. for a free consultation. We have a licensed attorney available 24 hours a day, seven days a week to speak with you.
Further, there's no fee unless you win your case. You can reach us toll free at (855) LAW-CHICAGO (529-2442), locally at (312) 924-7575, or online at your convenience.
If you were injured in a Chicago Lyft accident, call Abels & Annes, P.C. at (855) 529-2442 for a free case consultation.
---