Can I Sue After a Car Accident?
This is one of the first questions that car accident victims and their families will ask after the crash. Accident victims suffer damages from the crash, and they want justice. The way to get it is by starting the legal process. A lawsuit is one way to pursue what you legally deserve after a lawsuit. In every car accident, the same general legal principle is at work. You have the right to financial compensation for your full damages if you can prove that someone else was to
blame for your car accident
. How you reach this point depends entirely on how the legal process plays out once you begin to seek compensation. Your best hope is that you can reach a settlement agreement that will pay you in full for your injuries. You always have the legal right to file a lawsuit should you choose. Ultimately, a court can decide whether you can get money and how much.
You Have the Legal Right to File a Lawsuit Against the Responsible Driver
If you suffered injuries due to someone else's actions, you have legal rights. You have probably heard that phrase many times in television commercials and read it on roadside billboards. Even though you have committed this statement to memory, you may not fully know its importance because the legal process is complex. This gives you a choice of how to get financial compensation for your injuries. You have two ways to pursue compensation after a car accident:
You can file a claim directly against the responsible driver's insurance policy
You can file a lawsuit against the responsible driver
Each course of action has its pros and cons. If you choose to file a claim, you do not forfeit the right to file a lawsuit if you cannot reach a settlement agreement. If you elect to file a lawsuit, you can always reach a
settlement agreement
at any point in your case. The two options can work in tandem with each other as part of a coordinated legal strategy to be paid for your injuries. Usually, you will file an insurance claim first and then a lawsuit second.
You Deserve Financial Compensation for Someone Else's Negligence
It does not matter how serious your injuries are from the car accident. As long as you suffered damages, physical or property, you may recover financial compensation when someone else's
negligence
caused it. It does not matter whether you have suffered thousands or millions of dollars in damages. However, the person who caused your injuries (and their insurance company) often does not want to pay you what you legally deserve, if they even offer to pay you at all. They should not escape responsibility for their carelessness. The lawsuit process is your way to use the law to force them to pay for what they have done. You get your day in court in front of a neutral jury where the insurance company is stripped of its power and must make its case the same as anyone else would. While it sounds like a cliche, everyone is equal in the eyes of the jury.
Lawsuits May Be Common, But Trials Are Rare
In practice, car accident lawsuits are usually rare. Most injured drivers and their passengers will opt to go down the insurance claim route. However, the insurance companies know that and will try to take advantage of you. They know that you are often coming first to them and do not want the process to go any further. Therefore, they will act like they have power over you when the legal right to compensation is yours, and they are just an intermediary. You are far from powerless in this situation. You can take strong action to enforce your legal rights if an insurance company wants to cut your rightful financial compensation.
The Insurance Claims Process May Not Respect Your Legal Rights
When you file an insurance claim, you will still need to have enough evidence that shows what caused the car accident. You will need to convince the insurance company that their driver was negligent. Your claim should include photographs of the accident scene and witness statements from people who saw the crash. At this point, the insurance company will:
If they are unpersuaded by the strength of your claim, they will deny it in its entirety. If this happens, you will need to sue to have a chance at financial compensation. Insurance companies cannot unreasonably deny claims that have merit in their entirety. This can subject the insurance company itself to a bad-faith lawsuit.
They may make you a settlement offer that pays you money and releases them from future liability in the case. In most cases, the insurance company will make a settlement offer, even if it is astoundingly low.
Even the latter course may not be enough to satisfy your legal rights. After all, you deserve compensation for the damages that you suffered, including your actual economic losses and the experience you have endured. Insurance companies will never make you a reasonable offer at first. They may only arrive at a more reasonable number after an extended negotiation. Your lawyer will advise you to reject settlement offers that do not fairly compensate you for what you lost in the car accident.
Filing a Lawsuit Is Often Your Best Leverage
What helps you during the settlement negotiation process is the ultimate trump card that you have; the legal right to file a lawsuit in court. While there are drawbacks for you that we will discuss below, the insurance company does not want to be in court either. They will need to pay their legal expenses, and the jury may not see things their way. Juries may award far more in financial compensation than an insurance company might give you in a settlement agreement. You can file a lawsuit at any time in your case. You could even initiate the legal process in court without filing an insurance claim at all. Even still, you may still end up dealing with an insurance company at some point in the process because most cases will have settlement discussions at some point. The choice about whether to file a claim or not is entirely yours. Still, the insurance company may pressure you to file and settle your claim because it will cost them less money than if you end up in court. They may bombard you with calls right after the accident, trying to trick you into making a statement that undermines your claim.
Speak With Your Attorney About the Best Course of Action
You will choose your legal path. Your lawyer has experience dealing with cases like yours. They will also know the insurance company you are dealing with and how they operate. Finally, your lawyer will factor in your priorities when advising you how best to proceed. In most cases, your lawyer will tell you to deal with the insurance company first. A claim may provide your quickest route to money. While the insurance company will not write you a reasonable check quickly, a claim is usually quicker than a lawsuit. Some lawyers may advise you to file a lawsuit then begin settlement negotiations. At some point, you should at least explore the possibility of a settlement.
Timing Can Dictate Whether You Sue or File a Claim
One factor that may impact your decision about whether to sue or file a claim is timing. Before you can file a claim, you must reach the point of
maximum medical improvement
. Without that knowledge, you cannot claim the right amount of damages. However, it may take time after the accident for you to reach that point. At the same time, you have a
limited time
after the accident to seek financial compensation. The statute of limitations may not allow you enough time to go through the insurance claims process before you file a lawsuit. You might reach the point in your case when you have to file a lawsuit against the driver. The insurance company may be dragging its feet in settlement negotiations in an attempt to wear you down. Your only way to get a fair forum to decide your legal case may be to go to court. A jury has none of the same considerations as the insurance company. The jury is only interested in finding the facts and applying the law to them. However, going to court for your car accident case comes with risk. First, the court process can take time. Second, you can lose your case in court. Then, you will not even have the settlement that the insurance company made you. Nonetheless, some car accident victims find that they have no choice other than to go into court.
Considerations for Deciding Whether to File a Lawsuit
Statistics show that only about five percent of personal injury cases will end up going all the way to trial. Even when a plaintiff files a lawsuit in court, they will still agree to a settlement far more often than not. Both parties to the case have an incentive to settle. As a plaintiff, you will get your money more quickly, and you take the risk of getting nothing off the table. The defendant will also reduce their risk of getting hit with a large verdict by the jury. Timing is everything in a
car accident case
. Without the evidence that you need to prove your case, you may not receive the financial compensation you need. Call your lawyer at the earliest possible time after your car accident, so you will not lose key evidence that can establish your entitlement to financial compensation.
Damages in Your Car Accident Lawsuit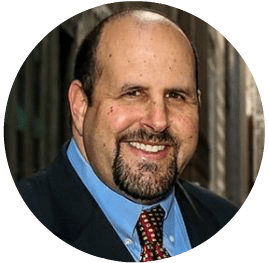 You are legally entitled to the following damages when you suffer serious injuries in a car accident:
Lost wages for the money that you could have earned had you not suffered injuries
All of your medical expenses related to your car accident (both in the past and future)
Damages for the pain and suffering that you have endured
Wrongful death damages if your loved one died in the accident
If the insurance company does not offer you a settlement that pays you in full for these injuries, you have the right to sue. Actually, your right to file a lawsuit exists on its own and has nothing to do with the insurance company. They are just an intermediary trying to satisfy the responsible driver's legal obligation to pay you damages. Regardless of how you choose to pursue financial compensation, your interests are always best served when you
hire an experienced lawyer
to fight for you. Many injured motorists do not even know the full extent of their legal rights and how to get maximum compensation. When that happens, they are easy targets for insurance companies that want to avoid their legal obligations. Your most important step is to get the legal help you need to secure full compensation for your car accident injuries. The path toward financial compensation can be difficult, so begin as soon as possible.
---
Abels & Annes
100 N LaSalle St #1710 Chicago, IL 60602 (312) 924-7575