​Can You Sue for a Slip and Fall?
Slip and fall accidents on another person's property can lead to devastating injuries, ongoing medical treatment, and missed work time. In cases where a property visitor demonstrates that the property owner behaved recklessly or negligently, the visitor can file a personal injury claim or lawsuit against the at-fault property owner—or their insurance company—seeking monetary damages.
However, when maximizing your monetary recovery from a slip and fall claim, you should not attempt to go it alone. Instead, you should retain experienced legal counsel to represent you throughout the proceedings.
An experienced slip and fall accident attorney in your area can meet with you to discuss your claim-filing eligibility and help you file a personal injury claim with the property owner's insurance company. Your lawyer can also file a lawsuit if the insurance company refuses to compensate you appropriately and efficiently litigate your case through the court system.
Schedule a Free Initial Consultation
What Is a Property Owner's Legal Duty of Care?
Property owners owe a legal duty of care to many individuals who visit their premises. The legal duty of care that a property owner owes to a particular property visitor depends upon that visitor's status on the land.
One classification of property visitors is a business invitee. Business invitees enter another person's premises for business purposes or to financially benefit the property owner. Since these visitors enter the premises to potentially benefit the owner, property owners, in turn, owe them the highest possible legal duty of care.
For a business invitee, a property owner must:
Warn about, repair, or replace known defective hazards or conditions on the premises
Inspect the premises for unknown defects regularly
Promptly warn about or repair newly discovered defects within a reasonable amount of time
Another classification of property visitor is a licensee—or a social guest. Generally speaking, a social guest goes onto another person's property for their own benefit rather than the owner's benefit. A dinner guest at someone's home is a typical example of a licensee.
The duty of care that a property owner owes to a licensee is similar to the duty they owe to a business invitee. Specifically, a property owner must repair—or at least warn about—any known dangerous defects on their premises. They must also provide the necessary repair work or warn about the condition within a reasonable time.
A third classification of property visitors is trespassers. Unlike business invitees and licensees, a trespasser enters another person's property without the owner's express or implied permission. However, a property owner may sometimes be aware of the trespasser's ongoing presence. In that instance, the trespasser is likely a known trespasser, and the property owner might owe them some legal duty of reasonable care.
When it comes to property visitor classifications, a visitor's status may change during the time that they are on the property. For example, when a property visitor enters business premises during business hours, they are likely an invitee.
However, if they unlawfully remain on the premises after-hours and without the property owner's permission, their status will probably change to that of a trespasser. When a property visitor's status on the property changes, so does the duty of care that the property owner owes them.
However, when a property owner violates—or breaches—their legal duty of care to a visitor, and the visitor suffers injuries in a slip and fall accident, the visitor may be eligible to file a personal injury claim or lawsuit against the property owner or their insurance company.
A skilled slip and fall lawyer in your area can investigate your accident circumstances by visiting the accident scene and, if necessary, retaining an expert accident reconstructionist to determine how the slip and fall occurred. An accident reconstructionist can also determine whether the property owner likely acted unreasonably under the circumstances.
How to Prove a Slip and Fall Case
To recover monetary compensation for injuries in a slip and fall accident, the accident victim must satisfy their legal burden.
First, they must establish that the property owner owed them a legal duty of care based on their status on the property when the slip and fall accident occurred.
Next, the accident victim must show that the property owner deviated from their legal duty in some way. For example, a restaurant or bar owner might have failed to clean up a food spill within a reasonable amount of time, resulting in a slip and fall accident.
After that, the property visitor must demonstrate that the property owner's negligence was both a direct and foreseeable cause of their slip and fall incident. Finally, the property visitor must show that as a direct result of their accident, they suffered injuries and other losses.
In some cases, insurance companies will dispute the causal connection between an accident victim's claimed injuries and a slip and fall accident. In those circumstances, a knowledgeable slip and fall attorney in your area can retain a medical expert to testify in your case.
A medical expert can establish, to a reasonable degree of medical probability, that your injuries directly resulted from your slip and fall occurrence. In addition, the medical provider can draft a written report or testify at a deposition or jury trial on your behalf. Finally, depending on your accident circumstances, a medical provider can testify that you suffered a permanent or lifelong injury in your slip and fall.
Common examples of permanent injuries include spinal cord damage and complete or partial paralysis, both of which may affect an accident victim for the rest of their life.
Common Locations for Slip and Falls
Slip and fall accidents can occur both indoors and outdoors. They may also happen on both private property and on business premises.
Some of the most common locations for outdoor slip and fall accidents include sidewalks, driveways, parking lots, and in parking garages. These accidents may also happen when a property owner fails to promptly remove snow or ice from their premises.
On the other hand, indoor slip and fall accidents are common at restaurants, bars, and grocery stores, where food and liquid may spill onto the floor and create an imminent hazard. Slip and falls may also happen in private residences, especially in a kitchen or bathroom, where water spills are prevalent. These accidents can also occur on staircases where the property owner fails to safely maintain carpeting or flooring materials.
If you suffered injuries in a slip and fall accident in one of these locations, you should immediately contact a skilled attorney to review your legal options. Your lawyer can help you embark on a successful course of action to recover the monetary damages you need via a favorable financial settlement or litigation result.
Injuries in a Slip and Fall Accident
The physical injuries an accident victim suffers in a slip and fall accident will depend on whether the accident occurs indoors or outdoors, the surface where the visitor falls, the amount of force involved, and the affected body part or parts.
Some common injuries that slip and fall accident victims suffer include:
Head injuries, including traumatic brain damage and concussions
Spinal cord injuries
Full or partial paralysis injuries
Road rash
Open lacerations
Soft tissue contusions
Broken ribs
Internal organ damage
As soon as possible after suffering injuries in a slip and fall, you should get medical attention at a hospital emergency room. You should also contact the property owner, manager, or supervisor to prepare an incident report about how the slip and fall accident happened. If you can, you should obtain contact information from many individuals who witnessed the occurrence.
While you treat your injuries and concentrate on getting better, a slip and fall lawyer in your area can gather the necessary documents to file a legal claim on your behalf. First, your lawyer can draft a spoliation letter requiring that a business preserve any potential evidence, such as security camera footage that shows the incident happening in real-time.
With evidence in hand, your attorney can begin the claims-filing process and start negotiating with insurance company representatives to seek the monetary recovery you need.
Damages for Slip and Fall Injuries
Recovering monetary compensation after a slip and fall accident is often an uphill battle. Property owners and their insurance companies aggressively fight slip and fall accident claims, and they raise numerous arguments to try and defend themselves.
First, the insurance company might allege that the slip and fall hazard was open and obvious. At other times, the insurance company might argue that the property owner did not have sufficient time to remedy the situation or place a warning placard in the vicinity before the fall accident happened.
Finally, an insurance company might argue that the property visitor's claimed injuries were not the direct result of the accident. Instead, the adjuster might claim that the injuries were pre-existing or resulted from a prior adverse medical condition.
In these circumstances, an accident victim's lawyer can introduce various pieces of evidence into the case, including live witness testimony, security camera footage, photographs of the incident scene, and medical testimony, to prove the legal elements of the claim or lawsuit. When an accident victim can successfully prove these elements, they may be eligible to receive various types of monetary recovery for their physical injuries, medical bills, and other losses.
Economic damages in slip and fall cases may include compensation for:
Related past medical expenses
Anticipated medical costs, as determined by a qualified medical provider
Lost earnings
Loss of earning capacity
Emotional anguish
Loss of the ability to use a body part
Loss of spousal companionship
Loss of life enjoyment
Permanent disfigurement or disability
Lifetime care costs
A skilled slip and fall attorney in your area can help you set realistic expectations for your case and determine which damages you may be eligible to recover via settlement or litigation. Your lawyer can then work to maximize the total monetary recovery you receive for your case.
Filing a Slip and Fall Insurance Claim
If you suffered slip and fall injuries on someone else's property, you can file a claim with the property owner's insurer. When preparing your claim, your attorney can gather essential documents in your case, including copies of incident reports, photographs of your injuries, pictures of the accident location, eyewitness statements, medical reports, medical bills, and lost income documentation.
Once your medical treatment is over or you have reached maximum medical improvement, your attorney can submit these documents to your insurance company and begin negotiating settlement compensation for you.
In most situations, insurance companies do not offer sufficient monetary damages to settle slip and fall claims—at least initially. Insurance companies and their adjusters want to determine if you are in a hurry to resolve your case. If so, they want to try and resolve the claim as quickly and cheaply as possible. However, a skilled attorney can represent you during all settlement negotiations and handle all dealings with your insurance company.
Your lawyer can also help you decide whether you should accept a pending settlement offer, given the facts and circumstances of your case and your injuries. Finally, if the insurance company still refuses to increase its offer significantly, your attorney can file a lawsuit in court for you.
Talk With a Knowledgeable Slip and Fall Attorney Today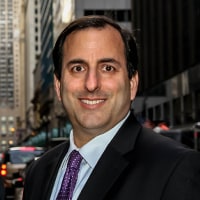 Absent exceptional circumstances, victims of slip and fall accidents only have two years from their accident date to take legal action by filing a personal injury lawsuit. Accident victims who do not file their lawsuit within two years waive their legal right to recover monetary damages for their injuries. Therefore, you should seek the legal help that you need as soon as possible after your slip and fall occurs.
Sometimes people might think that they can't afford a lawyer or that their case is simple and they don't need one. This is nearly always a mistake. If the insurance company can find any reason not to give you the compensation you deserve, it will take advantage of it.
A skilled personal injury attorney in your area can swiftly file a lawsuit on your behalf in the court system, negotiate with insurance company representatives on your behalf, and represent you at all legal proceedings to maximize your total monetary award.