Back and neck injuries from motor vehicle accidents could require additional medical care and long-term therapy, and even then, you might not fully recover from those injuries. Long-term injuries can last a year or more, while permanent injuries last for the rest of your life.
Once you injure your back, you might require additional surgeries and might have back pain that lasts for years or even for the rest of your life. If a car accident caused your back and/or neck injuries, you need to be sure that the settlement you receive from the at-fault driver's insurance, at-fault driver, or the driver's employer covers all past and future medical costs for injuries associated with the accident. After a vehicle accident, discuss your legal options with a car accident lawyer.
Types of Damages
After a car accident, the at-fault driver, his or her insurance company, or his or her place of employment might have to pay damages. Usually, the insurance company pays, but often, the insurance company will try to pay the least amount possible to protect its bottom line; insurance companies are in business to make money, after all. Thus, it is usually not a good idea to try to settle with the insurance company yourself.
If you have long-term or permanent injuries, settling with the insurance company yourself is probably the worst thing you could do. Car accident attorneys review your medical records and might work with other professionals to come to a number that hopefully covers past and future medical costs and other costs associated with your finances.
Special Damages
Special damages have a set cost attached to them and might include:
Past medical expenses. These are costs associated with the accident, including but not limited to ambulance or emergency helicopter air ambulance, hospital costs, doctor's office visits, and other medical costs.
Future medical costs. Neck and back injuries, significant broken bones, etc. may require additional surgeries and physical and/or cognitive therapy to help with recovery. If your doctor recommends therapy for injuries sustained in an accident, the insurance company or lawsuit covers or asks for future medical costs. Future medical costs also cover additional doctors' appointments throughout your recovery.
Past lost wages. If your injuries preclude you from working, you might be entitled to past lost wages.
Future lost wages. If your injuries preclude you from working for the long-term, you might be entitled to future lost wages. If you can go back to work but are unable to do the job that you previously did and must take a lower-paying job, future lost wages might cover the difference in your salary.
Reimbursement for property damaged during the accident. The reimbursement might cover the replacement of personal property, including your vehicle, or it might cover the repair of your vehicle and other personal property the accident damaged.
Anything related to the accident and that has a set price is considered a special or economic damage; thus, keep all invoices for the medical care you receive for injuries from the accident.
General Damages
Non-economic, or general, damages include those that do not have a set cost. In most cases, you might have to establish that your injuries are long-term or permanent to get non-economic damages, which might include:
Pain and suffering. The pain and suffering cannot be short-term. A back injury could qualify for pain and suffering if your back or neck will never be the same, and you suffer pain for more than a year after the accident.
Loss of companionship. The at-fault driver might have to pay for loss of companionship if you cannot do things with your family, including, but not limited to, playing with your children, going to events with your family, and other activities you would normally do together.
Loss of consortium. You might receive extra compensation if you are unable to have a physical relationship with your spouse due to your accident injuries.
Loss of normal life. You might receive extra compensation if you can no longer do everyday activities, such as home maintenance, shopping, cleaning your home, mowing the yard and other maintenance activities, that you used to do regularly.
Punitive Damages
Punitive damages are only available when the at-fault party's actions were grossly negligent or intentional. This type of award is meant to punish the defendant in the hopes that it dissuades the defendant from ever again engaging in the actions that caused the accident.
You, as the plaintiff, must prove that the defendant's actions were intentional or grossly negligent. For example, a drunk driver should have known that he or she could cause an accident by driving while intoxicated. A person texting knows that distracted driving could cause an accident. These are just two examples of behavior that a court may construe as gross negligence.
Additionally, if the court does not award you general damages, you cannot collect punitive damages. If you file a separate action for punitive damages, the court will dismiss that action if it doesn't award general damages. Furthermore, punitive damages, in most cases, cannot exceed three times the amount ordered for economic damages.
The Value of Your Case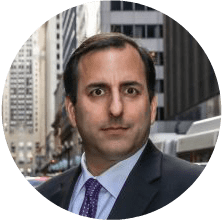 Everyone's case is different and depends mostly on the extent of the injuries suffered. Some back and neck injuries heal quickly, while others may take a much longer time to heal; and some injuries might never completely heal. Different doctors might charge more or less for the same services, as well.
Additionally, your recovery time might drastically differ from someone else's recovery time due to your overall health condition and age. If a court finds that a defendant was grossly negligent, it might award punitive damages, which increases the value of a case. Certain non-economic damages that the court might award also increases the value of your case.
The insurance limits of the at-fault party or parties could also determine or limit  how much money you can realistically recover.
If you suffer from back and neck injuries, or other injuries, due to a car accident, call a car accident lawyer to schedule your free consultation.
---
Abels & Annes, P.C.
100 N LaSalle St #1710
Chicago, IL 60602
(312) 924-7575