Chicago Code Violations Could Cause Your Injury
The law requires Chicago property owners to keep their buildings up to code. While this can confuse property owners and cost them a lot of money, the goal is to keep building visitors and occupants safe and free from injury. Unfortunately, many property owners cut corners and do not follow Chicago's building code. This often results in serious injuries to visitors where the property owner can face liability for those injuries and medical bills. If you or a loved one suffered an injury in a commercial building in Chicago, you could be entitled to compensation under the law. Speak with a
Chicago premises liability lawyer
today to help you get every dollar you deserve.
Common Code Violations
Many commercial property owners fail to understand what they need to do to keep visitors safe under Chicago's complex and confusing building code, and many willfully ignore the code's requirements. Common violations include:
Defective or damaged stairways
Broken or defective handrails
Inadequate lighting
Bad wiring
Faulty plumbing
Unsafe balconies
Violations of these
Chicago building codes
can cause serious injuries to you or a loved one when you trip and fall. Because of improper lighting or defective stairs, you could tumble down the steps, leading to many injuries that might require long term care. When this happens, make your sole focus on your recovery and not worrying about how you will pay your bills—the property owner should have to do that. Let a Chicago premises liability lawyer help you hold the property owner liable for your injuries and responsible for paying your medical bills.
Inspection by a Licensed Architect
The premises liability lawyers at Abels & Annes often work on cases with serious injuries. When we first started the process, one of the first steps we might take is retaining a licensed architect. Many times we have had an architect on scene within days or even hours of taking a case. When architect performs an inspection, they typically will:
Visually inspect the alleged defect or defects
Take measurements and photographs
Determine what if any code violations exist
Write a thorough report detailing his or her findings
An architect's report with a description of code violations can often move an insurance carrier towards trying to settle a claim. Without the report, that same insurance adjuster might dispute liability.
Contact Code Enforcement
After your trip and fall injury caused by a potential code violation, you and your premises liability lawyer can consider alerting
Chicago building code enforcement
by calling 311 or filing a complaint online on the city's 311 website. If you call 311, you can speak with someone who can take your information and file a complaint. You can describe the code violation to the city employee that takes the call. Your Chicago premises liability attorney can also help you file the complaint online and follow up on it. As you can imagine, code violation complaints happen frequently in Chicago and enforcement officers constantly find themselves underwater. Keeping tabs on the enforcement officer's progress may help augment your premises liability claim. If the enforcement officer issues a citation, your lawyer will know about it by reviewing Chicago's code enforcement website. Your premises liability lawyer can use this information against the property owner to show they were at fault for your injuries and should be on the hook for your medical bills. It is especially helpful if the property owner admits guilt or pays a fine. Code enforcement violations and subsequent premises liability claims present unique challenges. This is not something you should try alone. Lean on the experience of a Chicago premises liability lawyer to help you recover for your injuries—someone who can dedicate time to you and your loved ones so you can put all of your effort and energy into getting back on your feet. Without a lawyer at your side, you are vulnerable to the preying tactics of big insurance companies. Your premises liability lawyer can help you battle them and maximize your recovery.
Holding the Property Owner Liable
To hold the property owner liable for your injuries, it's not as simple as saying you were injured while visiting their property—or by getting the city to issue a citation or fine for a building code violation. It involves a complex legal process to show the property owner is liable for your injuries and your medical bills. You must show:
The property owner owed you a duty of care to provide a safe property for you to visit.
The property owner breached the duty of care by violating one or more of Chicago's building codes.
The violation of the building code caused your injury.
Because of your injury, you have suffered damages.
Once you can prove these facts, then you can begin the process of holding the property owner accountable for your medical bills. Working with an experienced premises liability lawyer in Chicago will give you the best chance of getting the compensation you deserve.
Importance of Compensation
Two-thirds of all Americans who file bankruptcy do so because of
medical bills
. This scary statistic shows just how high medical expenses can get. When you suffer an injury in a commercial property in Chicago, you may face extremely high medical bills to help you recover. In fact, you could face:
Extended hospital stays
Multiple surgeries
Extended time out of work
Frequent doctor visits
High prescription medication costs
All of these could quickly cause serious financial hardships. Remember, however: If you did not cause your injuries, you should bear none of the responsibility for paying the medical bills. A premises liability lawyer can try to get you compensation for:
Lost wages
Lost earning potential
Pain and suffering
Emotional distress
Present and future medical bills
Rehabilitation costs
The person or company who caused your suffering should pay the medical bills you face. You should make your physical recovery your only worry. Working with a trusted Chicago premises liability lawyer can give you the peace of mind you need to let go of the legal stress.
Lawyers Can Help With an Injury Claim Due to Code Violations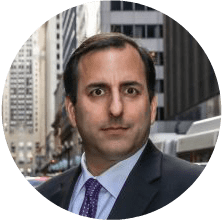 The right lawyer can make a difference in your Chicago premises liability case. A building code violation is not always clearcut, and might require extensive investigation. Moreover, you don't want to try to understand the code and its ramifications for your premises liability case without the trained eye of a lawyer. You do not want to put your case in the hands of just any lawyer. You need a lawyer with experience in Chicago premises liability cases who can help you recover every dollar you deserve. If you or a loved one has been injured in a commercial building in Chicago, you owe it to yourself to speak with an experienced Chicago personal injury attorney today.
---
Abels & Annes
100 N LaSalle St #1710 Chicago, IL 60602 (312) 924-7575