​Who Can Be Responsible for a Truck Accident With a Defective Tire?
Title 49 Code of Federal Regulations § 393.75
establishes that no one can operate a motor vehicle on a flat or leaking tire, with any tread or sidewall separation, body ply or belt material exposed through the tread or sidewall, or a cut that exposes ply or belt material. A tire on a bus, truck, or truck tractor must have a tread groove pattern depth of at least 4⁄32 of an inch when measured at any point on a major tread groove, and the measurements must not take place in an area where tie bars or humps exist. Tire maintenance is a constant area of concern for most trucking companies, but many companies still send vehicles on the road with worn or defective tires that, in turn, endanger all other road users. If a commercial truck crash caused by a defective tire injured you, contact a
truck accident lawyer
as soon as possible.
Contact a Lawyer for Truck Accidents With Defective Tires
If you suffered severe injuries or a loved one lost their life in a commercial truck accident caused by a
defective tire
, do not wait another moment to seek legal representation. You will want to find an experienced personal attorney who knows how to investigate what occurred leading up, during, and after your crash, so they can preserve critical evidence, and you will have the best shot at recovering as much financial compensation as possible. You need to be aware that many trucking companies are not likely to admit that their vehicles had defective tires, so the burden will be on you to prove your claim, and most insurance companies will find reasons to deny you compensation in any way. Call a lawyer or contact them online right away so you can schedule a free consultation that will let you sit down with the attorney and thoroughly review all of the circumstances surrounding your crash while also providing you with complete knowledge about what rights you have and what action you can take.
Possible Liable Parties in Truck Accidents With Defective Tires
In most cases involving truck accidents caused by defective tires, victims may seek damages from:
Truck Drivers - In some instances, the drivers themselves will bear responsibility for truck accidents caused by defective tires. A driver can be liable when they were made aware of defects but failed to take the necessary action to remedy the problem.
Trucking Companies - A trucking company can bear responsibility for a truck crash caused by a defective tire if it was aware of a tire defect but did not take the appropriate corrective action. Many companies keep these trucks on the road when someone notifies them of an issue, but a truck is already on the road, and there are concerns about delays that tire repairs might cause for delivery times.
Other parties can bear some liability in a truck accident caused by a defective tire, including other drivers. The confusion about liability is one of the primary reasons you want to hire a skilled attorney because they can determine with certainty who was responsible and then work to hold the proper party accountable.
Maintenance Regulations for Commercial Trucks
In addition to the regulations previously noted, federal law also requires every motor carrier and intermodal equipment provider to systematically inspect, repair, and maintain all motor vehicles and intermodal equipment subject to its control. They also have to keep records for each motor vehicle they control for 30 consecutive days, which includes a history of inspection, repairs, and maintenance indicating their date and nature. Carriers must retain records for one year and six months after the motor vehicle leaves a motor carrier's control. The United States Department of Transportation (USDOT) further recommends that truck drivers:
Only use approved rim and tire combinations
Examine tires daily for irregular tread, cracking, bulges, cuts, foreign objects, and inadequate tread depth
Avoid exceeding the speed rating of tires
Gauge tire pressure before each trip
Avoid overloading cargo on underinflated tires
General truck maintenance requirements under Title 49 Code of Federal Regulations § 396.3(a) state that every motor carrier must inspect, repair, and maintain, or cause to be inspected, repaired, and maintained, all motor vehicles subject to its control. They must keep all parts and accessories in safe and proper condition, and the carrier must inspect pushout windows, emergency doors, and emergency door marking lights at least every 90 days. Required records under Title 49 Code of Federal Regulations § 396.3(b) establish that for all vehicles under control for 30 consecutive days or more, a motor carrier must maintain a record of identifying the vehicle by company number, make, serial number, year, and tire size. When the motor carrier of passengers does not own a vehicle, the record must identify the party providing or leasing the vehicle. This section also requires a means to demonstrate the nature and due date of the inspection and maintenance operations that they will perform, a record of the inspection, repairs, and maintenance showing their date and type, and a record of tests conducted on pushout windows, emergency doors, and emergency door marking lights on buses. Title 49 Code of Federal Regulations § 396.7 states that carriers cannot operate commercial motor vehicles in such a condition as it is likely to cause an accident or a vehicle breakdown. Title 49 Code of Federal Regulations § 396.11 relates to driver inspection reports and stipulates that drivers are required to complete written post-trip inspection reports at the end of every driving day, with inspection reports identifying the vehicles and listing any defects or deficiencies discovered by or reported to the driver that can affect the safety of operation of the vehicle or result in a mechanical breakdown. Furthermore, a motor carrier or its agent must certify that they have repaired any listed defect or deficiency or that immediate repair is unnecessary. A motor carrier must maintain the original copy for three months before requiring or permitting a driver to operate a vehicle. Every motor carrier or its agent must repair any defect or deficiency listed on a driver's vehicle inspection report that can likely affect the vehicle's safe operation.
Injuries in Truck Accidents With Defective Tires
Commercial trucks typically weigh several tons, so accidents involving these vehicles can cause positively devastating injuries. The simple size of large trucks increases the likelihood of a fatal commercial truck accident. Some of the most common kinds of truck accident injuries include, but are not limited to:
Traumatic brain injuries (TBIs)
Spinal cord injuries
Fractures or broken bones
Severe head injuries such as concussions
Sprained muscles, tendons, or ligaments
Back injuries
Nerve damage
Paralysis
Muscle strains
Bulging discs
Knee injuries
Soft tissue injuries
Joint damage
Pinched nerves
Cuts and lacerations
Again, commercial truck accidents can also be fatal in many cases, and families that are suddenly left behind can struggle to figure out how to get help covering the bills their lost family member can no longer assist in paying. The family of any person killed in a commercial truck accident can file a wrongful death action, and such lawsuits are different from personal injury lawsuits in that the statute of limitations (or time limit) for filing such a claim begins on the date of a person's death rather than the date of an accident, which can be important because a person can die many days or weeks after initially suffering an injury in a truck accident. The statute of limitations for any truck accident is a significant concern that emphasizes the need for legal representation. A court can deny a person who waits too long to file their case an opportunity to recover anything. For this reason, speak to an attorney as soon as possible so they can file your case in time.
Tire Recall Process
The
U.S. Tire Manufacturers Association (USTMA)
, which represents approximately 80 percent of all tire shipments in the United States, has an online search tool that lets you search its member companies' tire recalls since 2000. Once a tire recall is issued, it may still take weeks or months before the information gets into the hands of the tire owner. While automakers work with states to locate the addresses of registered vehicle owners when they recall vehicles, tire makers often have to rely on warranty registration cards that their purchasers do not necessarily complete. Most manufacturers only initiate voluntary recalls after a government agency like the National Highway Traffic Safety Administration (NHTSA) contacts and pressures them. Defects in design or production may result in:
Tire belt separation
Sudden air loss
Loss of vehicle control from tire belt separation
The missing load rate information on the sidewall
Missing date code TIN information on the sidewall
Visible cords visible through the inner liner
Tire sidewall separation
Incompletely cured vulcanizing compound
Failure to meet strength test requirements
Some of the most recent tire recalls include companies like Falken, Sumitomo, Michelin, Continental, Tri-Ace, Sailun, Hercules, Cooper, Bridgestone, and Firestone.
Resources for Truck Accidents With Defective Tires
Tire Anomaly and Classification System (TACS™)
- TACS is a system designed by International Road Dynamics Inc. (IRD) that screens commercial vehicles at weigh stations to identify vehicles deemed unsafe due to missing or underinflated tires. TACS consists of:
In-road sensors for tire detection and measurement
Roadside electronics to capture information from the in-road sensors and pass the information to weigh stations for use by weigh station operations
Software, and graphical user interface (GUI) to present information to weigh station operators and support their setting of commercial vehicle screening criteria based on data provided by TACS
TACS can integrate weigh station screening systems, including weigh-in-motion, electronic screening, vehicle dimensioning systems, and vehicle tracking systems.
Safety defects and long hours contribute to large truck crashes
- Vehicle defects that are serious in nature triple the risk of being involved in a crash. The research said almost 75 percent of crash-involved trucks had vehicle defects identified during post-crash inspections, and trucks with out-of-service violations for any defect were over four times as likely to crash as trucks without such violations.
The Large Truck Crash Causation Study - Analysis Brief
- The Federal Motor Carrier Safety Administration (FMCSA) examined the reasons for serious crashes involving large trucks, defined as trucks with gross vehicle weight ratings of more than 10,000 pounds. The LTCCS sample of 963 crashes involved 1,123 large trucks and 959 motor vehicles not defined as large trucks, with 963 crashes resulting in 249 fatalities and 1,654 injuries. They collected samples at 24 sites in 17 states, with data collected on as many as 1,000 elements that included the condition of a truck driver and other drivers involved before a crash; a driver's behavior during a crash; the condition of trucks and other vehicles; roadway factors; and weather conditions.
Call a Truck Accident Attorney if Your Crash Involved Defective Tires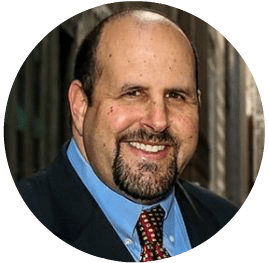 Did you suffer severe injuries, or was your loved one killed in a commercial truck accident you believe to be caused by a defective tire? Do not try to handle your claim on your own because an insurance company will not help you, no matter how friendly and helpful an agent may sound. With the help of a knowledgeable personal injury lawyer, you will give yourself the most substantial chance of making sure you can recover every dollar you need to pay for your medical bills, lost wages, and pain and suffering. Call an attorney or
contact
one online to set up a free consultation that will let you explain what happened to you and the issues you deal with, so you can have the best chance at possibly recovering and getting back to your original condition.