How to Tell Who Is at Fault in a Car Accident
Determining who is at fault in a car accident is best left to a car accident attorney. Reviewing police reports, accident scene photos, and speaking with witnesses are part of how a car accident attorney can investigate your accident. Once a car accident attorney identifies the responsible party, they can proceed with negotiating a fair settlement on your behalf. If you experienced serious injuries in a car accident that was due to no fault of your own, consider contacting a
Chicago car accident lawyer
without delay. That's the best way to protect your legal rights.
Immediate Steps Following a Car Accident
A car accident takes place so suddenly that you may not understand what occurred. Your last, clear memory may involve getting into your car to go to the store. While it is human nature to want to apologize when others experience pain, do not say you are sorry. By doing so, you may imply your responsibility for the accident. Other than exchanging insurance and contact information, refrain from speaking with the other driver. Do call 911, and if you can, take pictures of the scene. If your injuries prevent you from doing so, ask a witness to help you. Collect the contact information for witnesses and always accept medical transport to the hospital if the ambulance crew advises it. A medical evaluation can serve as important documentation of your injuries when you pursue a car accident claim. The next step is to contact a car accident lawyer. Most car accident attorneys offer free case evaluations. Upon review of your accident, an attorney can determine the best course of action for you.
How a Car Accident Lawyer Can Help You
Who you speak with and what you say regarding your accident can make a huge impact on your financial future. Insurance companies may contact you soon after the accident. Do not speak to them because:
Insurance companies may try to assign blame for the accident to you.
Insurance companies may try to pressure you into accepting a settlement for less than you deserve. Some may even try to record you accepting a settlement offer over the phone.
The insurance adjuster will try to take a recorded statement from you. The insurance representative often asks misleading questions and the statement will inevitably be used against you later in the case.
The time immediately following a car accident is when you are most vulnerable so an attorney can help because they know
how to negotiate with insurance companies
. An initial settlement offer may appear like a large sum of money, when in reality it most likely isn't enough to cover your medical needs. Giving in to their pressure and accepting the offer may prohibit you from pursuing possible civil action later should your medical condition worsen. A car accident lawyer understands how insurance companies try to avoid paying victims fair compensation. If negotiations to settle your case out-of-court don't succeed, car accident attorneys are ready to go to trial. A car accident lawyer knows when to stand firm with insurance companies and how to treat clients with compassion. Their experience working with car accident victims helps them understand that this is a difficult time for you. By expressing empathy and keeping the lines of communication open, a car accident attorney can provide you important peace of mind.
You Must Act Now
The statute of limitations for a civil procedure is a strict deadline governed by state law. To prepare the best case possible, an attorney must begin work investigating fault immediately. Some accidents may involve more than one liable party. For example, a reckless driver who crashes a company vehicle and the company who owns the vehicle may both have liability for your injuries. Your medical bills start to accumulate the moment you see a doctor. As your costs quickly mount and your ability to work stops, a car accident lawyer can help ensure you are not alone in your pursuit of justice.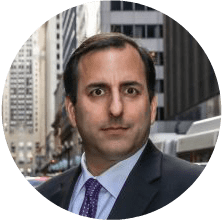 Investigating a car accident is best left to professionals like that of law enforcement and car accident attorneys. They know what to look for, who to speak with, and how to determine who is at fault for the crash. You may feel overwhelmed, putting off a call to a car accident lawyer is a bad idea. Without someone to protect your best interests, you may give in to insurance company representatives. Accepting blame or less compensation than you deserve can gravely hurt your future. If you experienced serious injuries in a car accident caused by a
distracted driving
,
drunk driving
,
aggressive driving
, or otherwise negligent driver, seek legal representation. From the initial free case evaluation to the final outcome of your case, a car accident attorney serves you—their client—throughout the process. Open communication means you never have to wonder about the status of your case. A case update is just a phone call or an email away. While there is no quick fix to your situation, settling for less than you deserve can make it worse. Your injuries may require a long recovery or involve permanent damage that results in a lifetime of care. If you lost a loved one in an accident that was due to no fault of their own, you may be entitled to a wrongful death claim. Like a car accident case, a wrongful death claim requires an investigation into what caused the fatal accident. If the reckless actions of another driver resulted in life-changing injuries for you, a car accident attorney can help you. If you lost a loved one, a car accident attorney can provide the legal representation you need during this difficult time. It is your right to pursue civil action against a negligent driver who caused you harm or the loss of your loved one. Determining who is at fault in a serious car accident is best left to a car accident attorney.
Contact
an experienced attorney today and let us provide a free case evaluation for you today.
---
Abels & Annes
100 N LaSalle St #1710 Chicago, IL 60602 (312) 924-7575