Head-On Truck Accidents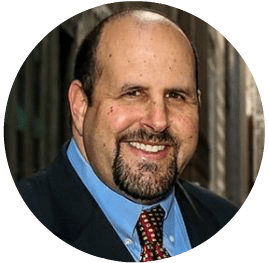 When a semi-truck and a passenger vehicle are involved in a head-on collision, the outcome is generally tragic for the passenger car. This is mostly due to the sheer size and weight of large trucks like semis. If you or a loved one has been injured in a head-on accident with a commercial truck, it has likely changed your life. What you do after your accident can impact your ability to recover damages to help ease your pain and burden. Whether your accident involved driver fatigue,
faulty mechanical equipment
, improper maintenance, or any other type of negligence, our seasoned legal team will figure out what happened and hold the at-fault parties accountable for your injuries.
Causes of Head-On Truck Accidents
Tractor-trailers, semi-trucks, big rigs, and other commercial trucks are large vehicles that we encounter each day on Illinois roads. Most of the time, we pass these large trucks without incident. Generally, everyone is controlling their own vehicles and paying attention to their surroundings. Unfortunately, that isn't always the case, and sometimes a tragic situation results. Because of the sheer size of semi-trucks, when they strike a smaller vehicle, the results are often severe. Large trucks take longer to slow down, and the force of the impact can have serious consequences for people in the car that is struck.
Common causes
of commercial truck head-on collisions include:
Running a red light
Speeding
Driving under the influence of drugs or alcohol
Mechanical breakdown
Driver hours violation
Driver fatigue is a serious issue and is responsible for about
13 percent of all commercial truck accidents
. The law requires commercial truck drivers to keep an accurate log of their hours behind the wheel. This is important because, as we all know, extended hours behind the wheel can cause drowsiness.
Studies have shown that driving drowsy is similar to driving drunk
. As a truck accident injury lawyer in Illinois, our team has the resources required to fully investigate your accident. Truck accident investigations are much more complex than regular car accidents. There are many factors involved and many parties who could be liable for your injuries, including:
The truck driver
The owner of the truck
Mechanic
Manufacturer of a broken part
Any combination of the above could have caused your injuries. To help maximize your recovery, get a legal team on your side capable of managing a complex and time-consuming investigation.
Injuries Caused by Head-On Collisions
Over
4,000 people die each year in accidents with large trucks
. While death doesn't always result from a head-on accident with a semi-truck, you can almost guarantee serious injuries. The most common injuries include:
Broken bones
Burns
Lacerations
Traumatic brain injuries
Spinal cord injuries
Paralysis
Amputation
Sometimes even the most minor of injuries in a tractor-trailer head-on collision are serious enough to require at least some hospitalization. More severe injuries may require a lifetime of medical care and attention. This type of care does not come cheap, and you may wonder how you will pay all the medical bills that lie ahead. This is why you need to speak with a trusted truck accident injury attorney who can help guide you and maximize your recovery.
Damages
Insurance companies aren't always looking out for your best interests. Soon after your head-on collision with a truck, insurance companies for the driver, the truck owner, and any other potentially at-fault party will contact you. They will likely offer you a quick settlement. They know you're out of work and need the money. What the insurance company representative won't tell you is that the money they are offering you won't cover your future expenses. This low ball offer could result in you having to pay out of pocket for medical expenses. This is a tragic situation that could put you in financial ruin, all due to an accident that you didn't even cause. Working with a skilled truck accident lawyer can give you a leg up in this situation. You don't have to take the low ball settlement offer. A truck accident lawyer can help with creating an accurate estimate of your future medical expenses, rehabilitation, and in-home care needs. Going through this exercise gives us a true cost of what your claim is worth. We'll work with you to try to recover compensation for:
Pain and suffering
Emotional distress
Lost wages
Loss of companionship
Past, present, and future medical bills
Home rehabilitation costs
Don't work with just any lawyer—you need someone experienced in creating accurate estimates of your future medical costs. Negotiating with insurance companies isn't easy. They are pushy and want to minimize all claims. An attorney can aggressively fight with them to protect your rights and maximize your settlement. While it's true that most truck accident injury claims are settled out of court, if you must go to trial to ensure that you recover compensation for the full cost of your injuries, you need a truck accident lawyer willing to do that—someone who won't settle unless it's right for you. Maximizing your recovery sometimes means going to trial.
Speak With a Lawyer Today
Some people think that they can't
afford a lawyer
to help them in their truck accident injury cases, but everyone should speak with a lawyer before filing a truck accident claim—someone who can investigate your case, speak with witnesses and experts, negotiate with insurance companies, and represent you at trial, if necessary. Since personal injury lawyers do this on a contingency fee basis, you can't afford to not speak with a lawyer today.
---
Abels & Annes, P.C. 100 N LaSalle St #1710 Chicago, IL 60602 (312) 924-7575