​How Do Lawyers Calculate Pain and Suffering?
Accidents that result from the negligence of others can lead to severe injuries, as well as ongoing pain, suffering, and inconvenience. In addition to recovering monetary damages for medical expenses, lost income, and tangible losses, accident victims may also be eligible to receive compensation for both past and future pain and suffering.
An accident victim must typically file a claim with the at-fault party's insurance company to recover monetary damages for accident-related injuries. If the accident victim can satisfy the legal elements of their claim or lawsuit, they may be eligible to recover monetary damages, including financial compensation for their pain and suffering—both physical and mental.
One of the best ways to maximize your pain and suffering compensation is to retain a skilled attorney to represent you throughout your entire personal injury claim or lawsuit.
Your attorney can review your accident circumstances with you and go over various legal options for pursuing the monetary recovery you deserve. In some instances, you can settle your claim with the at-fault party's insurance company, while at other times, you might need to file a lawsuit in the court system and take your case to a civil jury trial or binding arbitration hearing.
In any event, your personal injury attorney can help you make difficult decisions in your case that will offer you the best chance of recovering favorable monetary damages for your injuries.
Schedule a Free Initial Consultation
Injuries That Lead to Pain and Suffering Claims
When other people act recklessly or carelessly, an accident may occur, leading to debilitating injuries. Those injuries may require ongoing medical treatment and procedures, some of which can be extremely painful.
In severe cases, an accident victim may suffer a permanent injury that causes them to experience painful symptoms for the rest of their life. Some of the most common types of permanent injuries include spinal cord damage and complete or partial paralysis injuries. A medical provider can testify that your particular illness or injury is permanent and will likely last a lifetime. 
Some of the most common injuries that lead to past or future pain and suffering claims include concussions and other traumatic head injuries, soft tissue contusions, broken bones, rib fractures, eye injuries, shoulder injuries, back and spinal cord injuries, paralysis, internal organ damage, deep lacerations, road rash injuries, and burn injuries.
If you suffered any of these injuries in a recent accident, your top priority should be seeking the medical care and treatment you need.
This treatment may include:
Following up with a primary care physician (PCP) if you have one
Following up at a local hospital emergency room or urgent care facility for immediate treatment after your accident
Attending physical therapy sessions at a local rehabilitation center
Seeking medical treatment from a specialist, such as an orthopedic doctor, ophthalmologist, or neurologist, depending upon the nature and extent of your injuries.
While you focus on receiving the medical care you need, your attorney can begin advocating for you. Specifically, your attorney can start assembling a settlement demand package that includes various essential documents, including investigation reports, police reports, witness statements, injury photographs, photographs of the incident scene, and a personal statement that you prepare.
After you complete most of your medical treatment, your attorney can file this demand package with the appropriate insurance company adjuster and begin pursuing the settlement compensation you deserve for your injuries.
Common Accidents That Result From Others' Negligence
Negligence can take many forms, but it typically involves a person or entity behaving unreasonably under the circumstances. When an individual or entity's negligent actions or inactions cause an accident and injuries, the accident victim can pursue legal action against the at-fault party or their insurance company.
Some of the most common occurrences that lead to personal injury claims and claims for pain and suffering include:
Premises accidents, where a premises owner or operator fails to maintain their property in a safe and hazard-free condition, causing a slip and fall or other premises accident
Construction accidents, where a piece of construction equipment malfunctions or a project manager or supervisor negligently fails to supervise project workers and job sites
Motor vehicle accidents, including car and truck collisions, where a driver violates one or more traffic laws and causes an accident, such as by operating a motor vehicle while intoxicated or engaging in road rage or distracted driving
Motorcycle accidents, pedestrian accidents, and bicycle accidents, where a driver violates a traffic law, or a municipality or construction company fails to maintain a road in the proper condition, such as by allowing potholes, grooved pavement, or deep cracks in the macadam to persist.
Product explosions or malfunctions, where a product designer, manufacturer, distributor, or other entity in the chain of product distribution makes a mistake, causing the product to malfunction when a consumer is using it in the proper way
Medical negligence and malpractice, where a medical provider fails to follow the prevailing standard of care for health care professionals, such as by misdiagnosing a patient, performing a medical procedure incorrectly, or failing to diagnose a patient's medical condition altogether
If you are the victim of any of these incidents that resulted in physical injuries, pain, and suffering, you are not alone.
As soon as you begin your medical treatment, you should reach out to a skilled personal injury attorney in your area who can handle the legal components of your claim. Your attorney can help you file a claim with the responsible party's insurance company, negotiate settlement compensation on your behalf, and, if necessary, litigate your case.
Proving the Legal Elements of a Personal Injury Claim or Lawsuit
In a personal injury claim, the accident victim has the sole legal burden of proof to recover monetary damages, including pain and suffering compensation. The at-fault party does not need to prove anything in the personal injury case.
Instead, the entire legal responsibility rests with the case's plaintiff—or the accident victim.
First, the accident victim must establish that the other party, which may be an individual or entity, owed them a legal duty of care.
Next, the accident victim has to show that the at-fault party deviated from this duty of care and that, as a result, their accident happened.
Finally, the accident victim must demonstrate, through medical evidence, that they suffered one or more physical injuries directly from their accident.
When accident victims can satisfy these legal elements, they may be eligible for various monetary damages, including compensation for their past and anticipated pain and suffering. A skilled personal injury attorney in your area can help you satisfy your legal burden of proof and maximize the monetary recovery you need for your injuries.
Available Economic Damages for Personal Injuries
Accident victims who can satisfy their legal burden of proof may recover economic damages for the various losses they sustained in their accident. The purpose of monetary damages is to compensate accident victims for their out-of-pocket losses, expenses, and other consequences related to their accidents. First, an accident victim may be eligible to recover compensation for all related medical costs stemming from their accident.
Moreover, if a medical provider determines that they must undergo a medical procedure or other medical treatment in the future, they can recover those anticipated medical costs as part of their personal injury settlement or litigation result. Those costs may cover future surgery, pain management, or physical therapy treatment, depending upon the circumstances.
In addition, if an accident victim has to miss time from work due to their injuries, they may assert a lost income claim. To recover these damages, they will need to submit documentation that shows the hours or days that they missed from work since their accident, as well as their hourly income and the total compensation they lost after their accident.
Compensation for Past and Future Pain and Suffering
In addition to recovering monetary damages for their tangible losses, accident victims might be eligible to receive compensation for both their past and future pain and suffering.
The purpose of pain and suffering damages is to compensate accident victims for their:
Physical symptoms
Emotional anguish and mental distress
Loss of spousal companionship or consortium
Lost quality of life since the accident date
Loss of the ability to move one or more body parts
Permanent disfigurement or disabling injuries
Humiliation the results from visible scarring
Past pain and suffering damages compensate accident victims for everything they experienced between the date of their accident and the present time. However, future pain and suffering damages are available if an accident victim suffers a permanent injury unlikely to recover fully. In those circumstances, the accident victim can recover the reasonable value of their ongoing symptoms and other accident consequences.
Methods of Calculating a Pain and Suffering Award
Calculating a pain and suffering award in a personal injury claim or lawsuit is more of an art than a science. In fact, many personal injury attorneys will use different methods to arrive at their final number. Some personal injury lawyers use a per diem method of calculating pain and suffering compensation.
Under this method, the attorney may use a life table to predict the accident victim's life expectancy and assign a dollar amount for each day following the accident. The attorney may assign a higher dollar amount for the days and weeks immediately following the accident and a lower dollar amount for future days.
Instead of a per diem argument, other personal injury attorneys may use the multiplier method. In this scenario, the attorney will multiply the accident victim's economic damages, including their medical expenses, by a specific number, such as two, three, or four, depending upon the severity of their injuries. Generally speaking, the more serious an accident victim's injuries, the higher the multiplier a personal injury attorney will use when calculating pain and suffering damages.
Personal injury attorneys often use these methods during the closing argument portion of a jury trial. They will then make the appropriate argument they want the jury to consider when calculating economic and non-economic damages in the accident victim's case.
Pursuing Monetary Compensation Through Settlement or Litigation
When it comes to pursuing monetary compensation for both economic and non-economic damages, accident victims have several options. First, they may try to pursue a favorable settlement from the insurance company adjuster handling their claim. If the insurance company denies liability for their accident, or if they refuse to offer the accident victim appropriate monetary damages, the accident victim's lawyer can file a lawsuit and litigate the case in the court system.
Even after filing a lawsuit, the parties may still settle their case out of court. If the parties decide to take their case to a civil jury trial, the jury will determine the amount of monetary compensation to award the accident victim for their past and future pain and suffering. If the parties instead consider alternative dispute resolution, such as binding arbitration, the arbitrator will make the final decision on monetary compensation and damages.
A knowledgeable personal injury attorney in your area can help you weigh the pros and cons of settlement versus litigation and help you make both intelligent and informed decisions throughout your case.
Contact a Skilled Personal Injury Attorney for Legal Help Right Away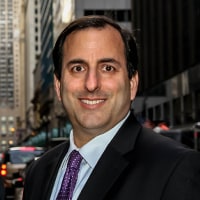 If you sustained injuries in a recent accident that was someone else's fault, you should reach out to skilled legal counsel right away to determine your options. Waiting too long to retain an experienced attorney to represent you in your case can have serious consequences. Specifically, it might jeopardize your right to recover the full and fair damages you deserve—including compensation for your pain, suffering, and inconvenience.
Accident victims only have two years from their accident date to file a lawsuit seeking various monetary damages. Therefore, the sooner you contact a skilled attorney to represent you, the better your chances of maximizing your total economic recovery.
Your lawyer can help you make a claim for pain and suffering, as well as for economic damages, and will take all of the steps necessary to pursue maximum compensation on your behalf.
If your case must go to a jury trial or binding arbitration proceeding, your lawyer will advocate for you every step of the way, introduce compelling evidence, and make the appropriate arguments on your behalf in pursuit of a favorable monetary award.