Where Do Broadside Collisions Most Commonly Occur in Phoenix?
A broadside car accident, also known as a T-bone crash, happens when the front of one car strikes the side of another. This type of crash should never happen. Invariably, one driver had done something wrong, failing to yield the right-of-way when the driver was legally required to do so. News reports and statistics detail that these crashes are a problem in the Phoenix area. Free-flowing traffic and the broad and busy streets that carry traffic around the Valley often lead to chaotic intersections. Proving fault in a broadside car crash is not as simple as showing that one car struck another. You must pinpoint which car did not have a legal right to be where they were at the time of the crash. Then, you must negotiate with the insurance company for fair compensation to pay for your injuries.
Places with Elevated Risks of Broadside Crashes
Here are some general places where a broadside collision can occur in the Phoenix area.
#1. Intersections With Traffic Lights
The most obvious cause of a T-bone or side-impact crash is when one driver runs a red light. In this situation, the other vehicle will strike the unsuspecting driver or will hit a car that they do not expect to be there. These crashes are dangerous because they can occur at over 30 miles per hour, and both drivers probably did not attempt to slow down.
#2. Four-Way Stop Signs
Drivers may simply be driving too fast or distracted to see a stop sign. Crashes after running a stop sign can cause severe injuries because each driver is usually going above 25 miles per hour. In some cases, obstructions may make it difficult to see stop signs. However, in most cases, it is one of the two drivers who has been negligent.
#3. When Crossing Busy Streets
Some busy roadways do not require drivers to stop at an intersection. It is all on the driver trying to cross or turn onto the busy road to judge the traffic. Some drivers do not see or misjudge the oncoming traffic when trying to make a turn. These broadside crashes are the most dangerous because they often occur at high speed and result in severe injuries.
#4. On Any Roadway
In most cases, we talk of broadside crashes as happening at intersections. However, they can occur on any road when one driver loses control of their car. A driver can spin because they were speeding or failed to properly judge a curve. These accidents can happen on highways when motorists drive at high speeds.
#5. In Parking Lots
Cars backing out of parking spots have particular trouble spotting oncoming traffic. While newer cars have backup cameras, parking lot accidents can still occur. When a driver backs out and does not see a car coming, the other vehicle may hit the driver's door. Even low-speed crashes can cause injuries, depending on where the impact occurs.
Risks of Broadside Car Crashes in Phoenix
Statistics show that Phoenix has among the most dangerous roads in the entire country. In general, Arizona ranks in the
upper third in the U.S
. in motor vehicle fatality rates, and the problem is even worse in the Phoenix area. Here are some places in Phoenix that have been the actual site of broadside
car collisions
in the past several years:
A father and his two children suffered injuries when making a left turn from Broadway Road onto 35th Avenue, and a utility truck crashed into them. Rescuers had to mechanically extract the passengers from the totaled car.
Eight people suffered injuries in a T-bone crash on 43rd Street, near I-10. One person suffered life-threatening injuries.
Four people suffered injuries in a broadside collision at Seventh and Missouri Avenues. One person suffered life-threatening injuries in the collision.
A woman and her baby suffered severe injuries in a T-bone crash at 19th Avenue and Greenway Road.
Major Arterial Roads Increase Risks of Broadside Crashes
Besides these actual crashes, Phoenix has many other areas with a high risk of a side-impact crash. Phoenix has a reputation for having dangerous intersections because it has busy and wide streets. The main arterial streets in the Valley area can carry up to 80,000 cars per day. Assuming a car stays on these roads, they may move more freely and safely. However, drivers may need to make left turns off these roads. Other drivers turning from a side street without a traffic light onto the busy roadway must make left turns across traffic. These actions pose risks for both the turning driver and the oncoming motorist.
Crowded and Dangerous Intersections in Phoenix
Busy Phoenix intersections can see more than a crash every week because of the high volume of traffic that passes through them. The broad arterial roads have the highest number of crashes. Phoenix has several of them, including:
Indian School Road
Camelback Road
The most
dangerous intersections in the Phoenix area
based on the number of crashes are:
27th Avenue and Camelback Road: 195.
67th Avenue and Indian School Road: 191.
75th Avenue and Indian School Road: 186.
67th Avenue and McDowell Road: 178.
51st Avenue and McDowell Road: 169.
The problem is equally bad in neighboring areas, such as Scottsdale and Tempe, where the worst intersections have accidents at a rate almost as high as the most dangerous intersections in Phoenix.
Contributing Factors to Phoenix Broadside Car Crashes
Part of the problem in the area is that traffic lights can be very long. In addition, the visibility at many intersections can be poor. When drivers are allowed to make a left turn through oncoming traffic, it raises the risks of a broadside crash. The biggest factor in Phoenix intersection crashes was that one driver was going too fast. Other drivers may take risks because they want to make it through an intersection before the light changes, knowing that they may need to wait several minutes for their next opportunity to turn. No matter what Phoenix does to improve traffic safety, these risks will always remain. In Phoenix, almost one in four traffic crashes happen at an intersection. The area will average around 100,000 car accidents each year. Over three years, there were an average of roughly 22,000 car crashes each year that were intersection-related.
Common Causes of Broadside Crashes
Here are the common causes of broadside crashes:
A driver misjudges the amount of time that they have to make it through the intersection
The oncoming driver is speeding, striking the other driver before they are can complete their turn
A driver is distracted and on their phone and fails to see a red light or stop sign
A malfunctioning traffic light or obstructed stop sign makes it difficult for drivers to cross through an intersection
Aggressive driving makes motorists take chances at an intersection
In many cases, liability for broadside car crashes is clear. The accident can happen at a busy intersection, where there will likely be witnesses who saw it and possibly cameras that record it. There are some instances where there are well-established rules for who may be at fault for the crash. For example, if a car is trying to cross a busy road when the other driver is lawfully in their lane, the crossing car will be at fault.
Both Drivers May Try to Blame the Other
However, some accidents occur in residential areas or those with fewer people around. The legal rule is that the car that was not where it was supposed to be (meaning it did not yield the right-of-way as it legally should have) is the one to blame for the crash. Both drivers can say that the other was the one who ran the stop sign or failed to yield. Without witnesses who saw the crash, your case can become far more difficult. An attorney will need to gather evidence that backs up your side of the story for you to receive financial compensation. One way to help prove fault without witnesses is to work with an accident reconstruction expert, who will give their opinion on which driver had the right of way.
Damages in a Broadside Car Crash Claim
Even getting a settlement offer from the other driver's insurance company is just part of the work in your case. The initial offer is almost always far too low to compensate you for your injuries. In a car accident case where another driver is at fault, the law may entitle you to damages:
Lost wages for the time that you missed from work due to your injuries, whether you were unable to work or had to go to medical appointments
The complete cost of all your medical-related expenses, including surgeries, hospital stays, prescriptions, and medical equipment
The post-accident experience, including pain and suffering, emotional distress, and loss of enjoyment of life
If your loved one died in the crash, your family can sue for its damages in a wrongful death case.
Then, the insurance company may be trying to lay some of the blame for the accident on you. They may claim that you were speeding or not being attentive yourself. If they can successfully shift fault onto you, it will reduce the size of your financial recovery. Having an experienced lawyer on your side will make it more difficult for an insurance company to do this to you. An attorney will defend your actions while helping make the case that the other driver was to blame for the accident.
What to Do After a Broadside Car Accident
If you or a loved one have suffered injuries in a broadside car crash, there are two things that you must do. The first is to get the necessary medical help. Even if you did not suffer severe injuries at the accident scene, it does not mean that everything will be fine in the future. Some car accident injuries take weeks, or even months, to show symptoms. Treatment time is valuable, and a doctor can diagnose injuries that you are not yet feeling. Before you can file a compensation claim, you need a documented injury. Your doctor will provide you with the medical records necessary to prove your damages. The rest of your damages will depend on your prognosis after your injury.
How an Experienced Lawyer Can Help Your Case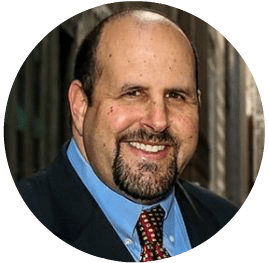 Next, you must
call an experienced lawyer
to represent you in the legal process. Without an attorney, nobody will look out for you. Lined up on the other side is an insurance company that is looking out for itself and will do anything necessary to further its financial interests. The last thing that they want to do is pay you the full amount that you deserve. Getting the right financial compensation takes a mix of strategy and toughness. In the end, you may have to file a lawsuit to get money for your injuries. This is all part of the legal process, and it does not mean that your case will always head to a trial. Most cases settle before trial, even though it can take time to reach that point. The key is to get legal help to understand and know your options.
Without a lawyer
by your side, your much-needed financial compensation can be in jeopardy.
---
Abels & Annes
100 N LaSalle St #1710 Chicago, IL 60602 (312) 924-7575