A serious or fatal accident can occur unexpectedly in almost any situation. When there are significant injuries, accident victims in Arizona may grow worried about how they will make ends meet while recovering. You may be able to file a personal injury lawsuit to recover damages if you were in an accident caused by someone else. At Abels & Annes, P.C., our experienced Phoenix injury accident attorneys represent victims of car accidents, slip and falls, and many other accidents. When you need help recovering compensation, you should put a trustworthy ally on your side.
Personal Injury
Most personal injury lawsuits are brought under a theory of negligence, but some are pursued under theories of strict liability or intentional misconduct. In order to establish negligence, you will need to show four elements. These are a duty of care by the defendant, a breach of the duty of care, causation, and damages. Often, a defendant claims that the plaintiff was partially or fully to blame for the accident. Arizona follows the rule of pure comparative negligence, which means that you can still recover damages even if you were to blame to some degree, no matter how great.
Contact our office for a free consultation about your Phoenix injury accident case and how we can help you get the claim process started. Contact Abels & Annes online or call (855) 749-5299.
Abels & Annes, P.C. Gets Results

If you are injured or a loved one is killed in a car accident caused by another driver, a personal injury attorney in the Phoenix area can help you sue the other driver under a theory of negligence. In most cases, you have two years to file a personal injury or wrongful death lawsuit after a car accident, but there are exceptions, so it is important to seek legal counsel soon after Phoenix car accident. Often, the defendant's insurer will examine the details of the accident to figure out if there are ways in which you may have been at fault. The insurer is aware that if you were partly or fully to blame, your damages will be reduced by your degree of fault under the doctrine of comparative negligence. Retaining a personal injury lawyer can help you minimize or defeat any argument that you were at fault.
Due to the weight and size of commercial trucks, a truck accident can have devastating consequences for people in smaller vehicles around the truck. Sometimes truck drivers are responsible for these accidents due to speeding, weaving, a squeeze play, texting while driving, drunk driving, failing to control jackknifing, or failing to maintain the vehicle. However, it is important to look at all of the contributing causes of an accident. It may be appropriate, for example, to hold a trucking company directly or indirectly responsible for the accident, such as when its negligent hiring causes an accident. In other cases, there may be defective components in the truck that caused the accident. A Phoenix truck accident attorney can help a victim bring a product liability claim in that situation.
There is no buffer between a motorcyclist and a larger vehicle in a collision. Often, a motorcyclist suffers catastrophic or even fatal injuries in the event of a crash. Arizona does not require motorcyclists who are 18 or over to wear helmets. However, to the extent that failing to wear a helmet caused your injuries, your damages may be reduced under the doctrine of comparative negligence. Juries are often biased against motorcyclists, and insurance adjusters are aware of this bias. It can be especially important to hire a Phoenix motorcycle accident attorney who understands motorcycle culture and how an insurance adjuster would evaluate the circumstances that resulted in an accident.
In Arizona, bicycles are considered vehicles, and bicyclists must follow the same laws as motorists. Bicyclists also need to follow other rules specific to them, such as riding as close to the curb as possible when riding down city streets. Bicycle accidents still can happen, however, when a bicyclist takes all of the appropriate precautions. Unfortunately, drivers of larger vehicles sometimes fail to accord them the same respect as they do other cars. A Phoenix bicycle accident lawyer can assist Phoenix residents with pursuing the compensation that they need to recover after a bicycle accident.
Pedestrian accidents result in many injuries and fatalities each year in Arizona. Generally, pedestrians may cross streets inside crosswalks and when a traffic signal permits them to cross. If there is no traffic signal at an intersection, pedestrians should still look both ways and cross within the crosswalk. After somebody has entered a crosswalk reasonably, he or she has the right of way as compared to motor vehicles. Unfortunately, motorists often assume that they have the right of way, or they may be distracted. Complicating matters, a pedestrian may be knocked out by the force of the collision. It is important to retain an experienced Phoenix pedestrian accident attorney who understands how to prove a driver's negligence.
Landowners in Arizona are supposed to use reasonable care to maintain and repair their property to avoid unreasonable risks of harm to visitors. However, the degree to which a landowner or occupier owes a duty to protect a visitor depends on the kind of visitor and why he or she is coming onto the property. Invitees are people who come onto property with express or implied permission for a business reason, and they are owed the highest duty of care. Property owners are supposed to protect them by warning about dangerous conditions that an employee created, or dangerous conditions that existed for so long that a prudent property owner should have discovered them. Premises liability claims can result from a failure to fix or warn about a dangerous condition. Learn more about your legal options with the help of our Phoenix premises liability lawyers today.
If you are injured or made sick by a licensed health care provider, a Phoenix personal injury lawyer may be able to help you sue for medical malpractice. However, not all mistakes made by health care providers, and not all bad outcomes, constitute medical malpractice. Medical malpractice occurs when a health care provider fails to use the degree of skill, learning, and care expected of a reasonable, prudent health care provider in the same class or profession, acting in similar or the same circumstances. In Arizona, a plaintiff needs to file an affidavit of merit from a qualified health care professional who feels that the lawsuit has merit within 60 days of filing a medical malpractice lawsuit. There is no cap on damages that can be awarded to a medical malpractice plaintiff in Arizona. Learn more about your case with a Phoenix medical malpractice lawyer today.
Many nursing home residents are particularly vulnerable to negligence and abuse because they depend on staff members to satisfy their basic needs. There are federal and state laws in place to provide protection to residents of nursing homes. Residents are supposed to be accorded a certain degree of dignity and respect. Signs of nursing home abuse include withdrawal, personality changes, unexplained fractures and bruising, and pressure sores. If your loved one or you were a victim of nursing home abuse, you may be able to sue for damages. Find your legal options with one of our Phoenix nursing home abuse lawyers today.
Sexual Abuse
Sexual abuse can have lifelong effects, particularly if the victim is a child. Sexual abuse occurs if somebody in a position of power uses force or threats, or otherwise coerces somebody in a vulnerable or powerless position to be involved in sexual activity. Certain institutions and organizations, such as churches, schools, recreational sports organizations, and health care providers, can give sexual abusers a chance to groom victims over whom they have authority. It may be possible for a personal injury lawyer in Phoenix to recover damages against both the specific perpetrator and the institution under certain circumstances. The appropriate theory of liability varies depending on the situation.
Careless or reckless actions can have tragic consequences, sometimes ending the life of a victim. If your loved one died in an accident caused by negligence, you can bring a wrongful death claim under Arizona law. This would be appropriate if your loved one could have brought a personal injury case if they had survived the accident. Most often, the spouse or child of the deceased person will bring the claim, but a surviving parent or the personal representative of the deceased person's estate can bring the claim as well. The plaintiff can seek damages sustained by the deceased person's estate, as well as damages sustained by their family members.
Consult a Personal Injury Attorney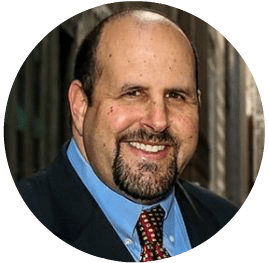 Most people do not have enough saved up in case of serious injuries or the loss of a loved one. As a result, when an accident is caused by someone else, your future may depend on holding the person or entity at fault accountable. If you have been injured or if a loved one has been killed because of negligence or wrongdoing, contact Abels & Annes, P.C. for a free consultation with a personal injury attorney in the Phoenix area. Call us at (602) 819-5191 or toll-free at (855) 749-5299, or complete our online form.
Phoenix Office
714 E Rose Ln
#200
Phoenix, AZ 85014
Toll Free: (855) 749-5299
Local: (602) 819-5191
Fax: (602) 819-4841