Bike riding is very popular in Phoenix and across the State of Arizona. Some ride bicycles for fun, but many people ride bicycles to commute to work. And while bicycling is great for both recreation and commuting, there are dangers when motor vehicles are nearby.
The Arizona Department of Transportation reports that many cyclists sustain injuries every year in accidents. Tragically, there are fatalities as well. Our Phoenix bicycle accident lawyers at Abels & Annes are here to help those bike riders who have been injured in accidents due to negligence. Learn more about your legal recovery options from our experienced Phoenix personal injury lawyers below
Phoenix Bicycle Accident FAQs
Here are answers to many questions that are often asked about bike accidents.
How Common are Bike Accidents in Phoenix?
What are Common From Injuries From Phoenix Bike Accidents?
What are Common Causes of Bike Accidents?
How Can I Stay Safe While Bicycling in Phoenix?
What Should I do After a Bicycle Accident?
Abels & Annes, P.C., Phoenix Bicycle Accident Lawyers
<iframe width="200" height="113" src="https://www.youtube.com/embed/rbansnRxA_0?feature=oembed" frameborder="0" allow="accelerometer; autoplay; clipboard-write; encrypted-media; gyroscope; picture-in-picture; web-share" allowfullscreen title="Phoenix Bicycle Accident Attorney"></iframe>
Abels & Annes Bike Accident Settlements
Here are just a few of our bicycle accident settlements:
$200,000 - Client was injured in an intersection. The defendant was talking on her cell phone. Our client suffered a broken leg.
$152,000 - A bicycle rider broke her wrist while riding past a construction site. She was injured when an unsecured windscreen was blown into her path.
$125,000 - Our client was hit by a driver who failed to yield while turning left. The cyclist had surgery to repair a fractured clavicle.
$100,000 - Insurance policy limits settlement on behalf of a bicyclist who was injured by a distracted motorist who made a left turn, failing to yield the right-of-way.
$100,000 - Settlement for a student who was hit by a driver who failed to yield while turning.
Contact an Experienced Phoenix Bicycle Accident Lawyer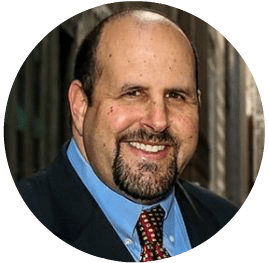 The injury lawyers at Abels & Annes, P.C. believe that all accident victims deserve to have someone on their side fighting for their rights. We put our clients' interests first and we work hard to obtain the best outcome in every case.
Our law firm offers a free case consultation to injury victims who call us at (602) 819-5191 or who contact us online.
If you have injuries from a bike accident, we are here to help. Give us a call.