Your life can change in an instant. Even doing the most simple task can result in serious injuries that can mean that things will never be the same for you. From the moment you leave your home, you are potentially subject to the consequences of other people's actions. You can even be at risk in your own home. Catastrophic injuries will impose dramatic costs on you and your family. In addition to the money you will have to spend or lose directly because of your accident injuries, you will also suffer significantly in various other ways. When someone else is at fault, they bear the legal responsibility of paying these costs, regardless of the amount of your damages. On the other hand, proving someone responsible can take quite a bit of effort and should never be taken for granted. Injured plaintiffs and their families need common sense and strategic legal representation because they are fighting for money they may need now and in the future. After you or a loved one have suffered catastrophic injuries, you should immediately contact an attorney to discuss your case. The
attorneys at Abels & Annes
can take up your cause and fight for you to receive the money that you deserve after a serious accident. We always fight for maximum compensation for our clients with severe injuries. For example, in our recent
case settlements and verdicts
, we obtained:
$3 million for a motorcyclist with catastrophic injuries
$1,125,000 for serious burn injuries
$1,475,000 for severe construction site injuries
If you have severe injuries, your losses will be ongoing and extensive. You want a serious law firm that regularly handles high-stakes claims. Contact us today.
Examples of Catastrophic Injuries
Here are some common catastrophic injuries in a personal injury case:
The loss of a limb
Loss of motor or cognitive function
Permanent disfigurement
Partial or complete paralysis
Where Catastrophic Injuries May Happen
Accidents can leave you with significant injuries. They can happen anywhere in Phoenix, including:
In a car accident when driving to work on busy city streets like North Central Avenue and East Camelback Road and highways like I-10 and I-17
Slipping and falling in shopping malls like Biltmore Fashion Park and Paradise Valley Mall
Injuries in restaurants and amusement parks
Having a car hit you while crossing busy intersections like 75th Avenue and Indian School.
Medical malpractice injuries from substandard medical care
Being attacked or bitten by a dog
Defective products and medications injuring you
Getting hit while riding your bike to class at ASU
How to Prove Your Entitlement to Damages in a Catastrophic Injury Case
The above list of injuries seems, on its face, as if these injuries will have little in common. However, all serious personal injuries share one central fact. Each of them requires that you meet the same test to be in a position to receive financial compensation. In every
personal injury case
, you must show that the defendant was negligent. While there are slight variations in meeting this test based on the type of accident, the general theory is the same. Defendants are negligent when:
They owe you a duty of care.
They failed to uphold the duty of care by acting unreasonably under the circumstances.
You suffered injuries.
Your damages would not have occurred had it not been for the defendant's actions.
Abels & Annes, P.C. Gets Results
How Negligence Can Cause a Catastrophic Injury
Here are some examples of negligent acts by a defendant that can cause catastrophic injuries:
Running a stop sign and t-boning a car at an intersection.
Striking a pedestrian because the driver was sending a text and did not see the crosswalk
Cancer or organ failure caused by a design or marketing defect from medication or a medical device
Leaving debris in the middle of a sidewalk that causes someone to fall and hit their head
An attacker physically injures a victim because the property owner failed to provide adequate security in the face of known risks in the area.
A driver sideswipes a motorcyclist because they did not look into their blind spot before changing lanes.
You Must Meet Your Burden of Proof to Receive Financial Compensation
There is another common element in each of these cases. You have the
burden of proof
as the plaintiff to show that the defendant was negligent. In a civil case, you need to prove that your version of the story was more likely than not the way the event happened, meaning that you need to get over the 50 percent bar. You must have the evidence necessary to meet each of the four elements of the negligence test. However, when you or a loved one has suffered catastrophic injuries, the last thing that you should do is investigate your accident. An experienced attorney can handle that, but you should not wait too long to make the call because evidence can be lost quickly. An attorney knows how to locate necessary proof, both before you file a case and during the lawsuit.
Damages in a Catastrophic Injury Case
Proving liability is only one part of the work of a catastrophic injury case. The
definition of a catastrophic injury
means that you will continue to experience the effects for years to come. The costs will continue to mount, both now and in the future. Therefore, get the right amount of money now because you only get one chance to settle a catastrophic injury claim. If you do not get enough money in your settlement, you and your family may pay the price in the future. Remember, though, that the damages you receive arise solely out of the facts and circumstances of your case. In a catastrophic injury claim, you may recover:
Lost wages for the time that you will miss from work (or payment when you cannot work again)
The full costs of your medical treatment
Pain and suffering damages
Emotional distress
Loss of enjoyment of life
Payment for permanent disfigurement
The Insurance Company Will Protect Its Interests
For any of these elements of damages, there is room for significant disagreement between you and the insurance company. For example, pain and suffering are among the biggest elements of catastrophic injury damages. The insurance company will try to assign an "objective multiplier" that probably fails to consider your personal experience since the accident. You can rest assured that "objectivity" in this instance means objectively good for the person or company that must write the check. Often, the compensation process is a zero-sum game. What is good for you is bad for the insurance company and vice-versa. In addition, the effects of catastrophic injuries will linger long into the future. You must estimate how much money you will need and how inflation will impact those needs, perhaps even decades from now. Valuing personal injury claims gets harder the more money that is at stake. A
personal injury lawyer
will work with the relevant experts to place a dollar value on your case before filing a claim or a lawsuit. Valuing a claim requires experience and detailed knowledge of how the personal injury system works.
How to Prove Your Personal Injuries
No two catastrophic injuries are the same. Serious injuries will affect people differently. Someone may be predisposed to anxiety and depression. Another person may have led a very active lifestyle before the accident that they had to give up because of their injuries. There is no one-size-fits-all way to compensate an accident victim. Your attorney will let you tell your story about how your injuries affected you. Meanwhile, to help your personal injury case:
Keep a journal of your daily experiences since your accident
Save and organize the medical bills that document all of your treatment
Present treatment notes from your doctor that detail your procedures
Get testimony from family and friends who remember what your life was like before the accident
The key in any personal injury case (and more so when there are significant injuries) is to get a detailed diagnosis from your treating physicians. Insurance companies must understand your injuries in-depth before they will even consider the possibility of writing a check. They may try to minimize the extent of your injuries to pay less in damages. Your physician's diagnosis is the central part of the damages phase of your case. You also have the burden of proof to show your damages before receiving anything. The time to file your claim is when you have reached the point of maximum medical improvement. It is at this point that the extent of your damages becomes apparent. Your treating physician can tell you when you have reached this point. Follow all recommendations. The more severe the injury, the earlier you will reach the point of maximum medical improvement.
You Have Legal Options in a Catastrophic Injury Case
It is your choice whether to proceed through the insurance claims process or file a lawsuit against the defendant. Since you are the one with the legal rights, the legal process will unfold at a time and place of your choosing. However, do not wait too long. Arizona gives you two years from the date of your injury to file a lawsuit. In addition, it takes many months (and often years) to get the money that you need, so you are better off starting the legal process as soon as you can. If you choose to file a claim, you can anticipate that the insurance company will not work to make your life easy. They recognize that your catastrophic injuries can result in a large check that they do not want to write. The larger the claim, the more time it may take to negotiate. You can count on rejecting one or more settlement offers on your way to reaching an agreement. The insurance company anticipates that you will do so and starts with a very low negotiating number to both wear you down and to see what you may accept.
How the Legal Process Will Unfold in Court
Some claimants find an insurance company unwilling to play ball at the negotiation table. In that case, taking your case to court may be your best option. Of course, you do not even need to go through the claims process if your lawyer advises you that a lawsuit is the best option for you. If your case goes to court, you can expect:
Your case will begin when you file a complaint with the court and serve it on the other party; be aware that Arizona law limits how long you have to do this.
Discovery, where you and the defendant will exchange your evidence, will consume the bulk of the time in your case. If you are able, you may even have your deposition taken by the defendant's lawyers.
You can count on having settlement discussions during the case. Often, the defendant shows more urgency to settle when they realize the content of the information that you have each obtained during discovery.
If you have not settled the case, you will have a trial in front of a jury (or a judge in a bench trial), who ultimately decides your case.
Most catastrophic injury cases will settle before they reach a trial. Defendants often realize their legal risks and understand that they may fare far worse in front of a jury. A plaintiff with severe injuries can appear sympathetic to a jury, and the defendant may not want your case to reach that point. You can use the prospect of taking a case to trial as leverage to negotiate a better settlement. However, a trial will also add time to your case. Most defendants know when they need to settle a case, and they may become more reasonable as your case gets closer to trial.
Phoenix Catastrophic Injury Lawyers Helping Families Receive Compensation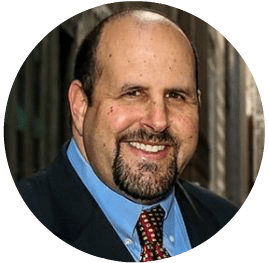 Our lawyers understand what you are going through after your accident. We have helped families like yours in their worst moments. Let us make your life easier by doing the work necessary to put you in a position to recover financially for your injuries. Call us today at (602) 819-5191 or
contact
us online for your free initial consultation. Contacting an experienced lawyer at Abels & Annes, P.C., may constitute the best move you can make in your case. Don't delay!
Phoenix Office
714 E Rose Ln #200 Phoenix, AZ 85014
Map and Driving Directions
Toll-Free: (855) 749-5299 Local: (602) 819-5191 Fax: (602) 819-4841
---
Client Testimonial
"This firm was great to work with. Very fast and understanding. Every time I called I was able to receive an update about my case and always had a polite conversation. I was able to get through my case with less stress then I anticipated. I will be sure to come back if I am ever in need of their services again." Rating: 5/5 ⭐⭐⭐⭐⭐ Darryl W. March 2020 Read more reviews on
Google
!