Statistics show that children suffer injuries far more often than others. As a parent, you do everything you can to protect your child, but it is impossible to keep them safe from every harm. Your child has the same legal right to be safe from the negligence of others as any person, even though they are not adults. If they sustain harm by someone else's actions, they deserve financial compensation for their injuries. Given the numerous legal complexities, promptly consult an experienced Phoenix child injury attorney after an accident. At Abels & Annes, we fight for your child and your family because we know the difference that receiving full financial compensation will make in the life of your injured child and for your family. We represent families dealing with child injuries, and we have obtained millions in
case settlements and jury verdicts
, including:
$220,000 - Reached a policy limits uninsured motorist claim settlement for two minor children who suffered fatal injuries in a car accident. The at-fault driver was DUI and crossed the centerline.
$275,000 - Settlement case against a building owner due to a child sustaining severe eye injuries from running into a lockbox with a defective design on an apartment door.
$500,000 - Policy limits settlement for a tragic child fatality due to not having proper safety gates blocking entry to a pool deck, in violation of municipal codes.
We can determine how much your family deserves for your injury-related losses.
Phoenix Injury Risks for Children
As safe a parent as you might be, your child is at risk of serious injuries every day. For Phoenix families, these can include:
Playing at the Arcadia Park or Mariposa Park Playgrounds
Visiting Hurricane Harbor or Oasis Water Park
Swimming in one of the many public or private pools
Riding the school bus
Riding a bicycle
Crossing the street, even in a crosswalk
Visiting the Zoo or the Children's Museum
Your child can suffer injuries at home, school, outside, or anywhere else, and your life can turn upside-down.
The Frightening Statistics on Child Injuries
Children are far more prone to injuries than others. Further, when others are careless, their actions will disproportionately affect children because they have smaller, more vulnerable bodies. Children are more active than adults, and they have less control over what happens. In addition, their natural curiosity can put them in more dangerous situations. Every day, an average of 8,000 children will need to go to the emergency room for fall-related injuries. In one recent year, car crashes injured over
90,000 children
. In that same year,
224,000 children
needed hospital treatment for toy-related injuries. In addition, over
400,000 children
each year need medical treatment for dog bites, and 12,000 children will die each year from unintentional injuries. For parents, a serious injury to their child is one of their worst nightmares. While they are dealing with getting their child medical help, they will also want to work at the same time to get justice. Hiring an experienced lawyer is one way to ease the family's burden during a difficult time.
How the Law Protects Injured Children
Children do not always have the judgment necessary to avoid accidents. Therefore, the law usually does not make children bear the brunt of their actions. In some cases, the law imposes a higher duty of care on others when children are involved. For example, the law of negligence on your property has a special rule regarding children. The attractive nuisance doctrine holds that, when a dangerous condition on the property might attract children, the property owner must:
Take reasonable care
Eliminate dangers
Warn of dangerous conditions
It does not matter whether the child was a trespasser. The property owner still owes all children a duty of care. In the same way, the law is more liberal for
dog bite compensation
when it comes to children. While dog owners are strictly liable for dog bites, they can argue that the bite victim provoked the dog. It is much harder for them to successfully make that argument when dogs bite children.
Abels & Annes, P.C. Gets Results
Insurance Companies Cannot Care Less About Your Family
While the law may treat your child better than older people, you cannot count on that same treatment from an insurance company. Insurance companies are profit-making businesses and do everything they can to pay as little as possible on your claim. They will attempt to take advantage of many future uncertainties to make a low settlement offer when they know that your case is likely worth far more. You will need to fight for your child to obtain an adequate recovery. This may be your highest duty as a parent, and it will help them both now and in the future. When you are trying to negotiate your child's settlement offer, you have one thing going for you. An injured child makes a very sympathetic plaintiff in front of a jury. If the defendant was careless, and it caused your child serious injury, a jury may have a strong reaction when it comes to making an award. The insurance company knows this too, and it acts as a limit to how far they will push their luck in negotiating with you. An insurance company is a business, and they also need to be pragmatic. This is the leverage you have if you need to hold out for more money when the defendant and their insurance company will not offer the full amount of damages. Your lawyer is here to tell your child's story. An experienced attorney can explain how someone else's careless actions changed your child's life. They can describe in detail how your child has suffered from the injury. The ability to paint this picture becomes even more important if your case goes in front of a jury. An insurance company may not have heartstrings, but juries do. A
seriously injured child
can be a sympathetic plaintiff, especially when the defendant is an anonymous insurance company.
Possible Defendants in a Child Injury Lawsuit
You can hold numerous potential parties liable for an injury to your child. Some of these may include:
A daycare center or school that was supposed to be supervising your child when the injury occurred
The school district when your child suffered injuries in a bus accident
Amusement park and entertainment venue owners
Toymakers and manufacturers of other things for children in a defective products lawsuit
Motorists who crash into your car or hit a child crossing the street
Dog owners whose pets have bitten your child
Doctors and medical care providers in a medical malpractice lawsuit
The parents of another child who harmed yours, although Arizona law places a low cap on the amount of responsibility that another parent has for their own child's actions
The Role of Negligence in Your Child's Personal Injury Claim
Regardless of the case you file for your child, you must almost always pass the same legal test. To receive financial compensation for your child's injuries, you must prove that the defendant was negligent. There are four different parts to this test. You must satisfy each one to recover compensation.
The defendant must have owed your child a duty of care.
The defendant breached the duty of care by doing something that a reasonable person would not have done under the circumstances (or by not doing something that they should have done)
Your child suffered an injury caused by the breach.
Your child would not have suffered injuries if not for what the defendant did.
When You Do Not Need to Prove Negligence
Some child injury lawsuits may not require you to prove negligence. If you can prove that the harm happened and one of a few defenses do not apply, you can hold the defendant strictly liable:
Dog owners are strictly liable for damages when their dog bites someone (if your child was injured when attacked by a dog without an actual bite, the law of negligence applies)
Product manufacturers and sellers are strictly liable when you can prove they defectively designed, manufactured, or marketed the product.
When you settle a case involving a child injury, you must think of the child's long-term interests. If the child has suffered lasting or lifelong injuries, you will need to make sure that you get enough money now to care for your child in the future. You will not get a chance to file a second claim for their injuries.
How to Quantify Damages in Your Child's Injury Case
The real problem is that it is very difficult for you to look into the future and understand your child's exact needs. To estimate the future damages, your lawyer may call on a network of:
Medical experts who can explain the long-term prognosis for your child
Lifecare planners who can advise what care your child may need in the future.
Vocational experts to assess whether your child may work in the future and whether their career options may be limited.
Special education experts who may determine what kinds of education may be necessary for your child
Economic experts who can factor in how inflation may affect these costs in the future
Damages Your Child May Receive
Since your child hopefully has a long life ahead of them,
personal injury damages
in such a case can be even greater than for injured adults. Your settlement must cover both what your child experienced since the accident and what they will deal with in the future. The damages that your child can receive include:
Medical bills to diagnose and treat their injuries
Special medical equipment to accommodate their injuries
Therapies and rehabilitation
Special education costs
Pain and suffering
Mental anguish
Payment for permanent scars and disfigurement
Lost wages (even though your child does not work, they can receive payment if they cannot work in the future)
Loss of cognitive or motor function
Loss of future earning capacity
Damages in a Wrongful Death Lawsuit
If your child did not survive the accident, your family might file a
wrongful death
lawsuit against the responsible party. These lawsuits require the same proof as any personal injury case, but the damages compensate the family for what it lost. Wrongful death damages will include:
The money that your child could have earned throughout their working career
Payment to the parents for the loss of the loving relationship that they had with their child
Compensation for the parents' trauma of losing a child
In addition, a parent can recover what they had to endure because of a child's injury. For example, if you need to miss work or quit your job entirely to care for your child, you can be paid for those lost wages. If you saw your child's injury, you may recover financially for your emotional distress.
What to Do After Your Child Sustains Injuries
Once your child suffers injuries, get prompt medical help. Time is even more valuable when treating children's injuries because they can suffer lasting consequences. A doctor will diagnose their injuries and recommend a course of treatment. You must ensure that your child follows all the doctor's orders and keep up with the appointments. Your doctor's diagnosis and prognosis will provide the basis for your compensation claim. You cannot seek money on behalf of your child until you are fully aware of their injuries. The other critical call that you can make after your child was hurt is to an attorney. Your family needs someone to look out for your interests because the insurance company certainly is not doing that. Your lawyer will help you by:
Investigating the accident and establishing the cause
Advising your family on the different pathways to financial compensation
Preparing the claim to submit to the insurance company
Putting a dollar value on your case
Negotiating a settlement with the insurance company
Filing a lawsuit if you cannot reach a settlement agreement
How to Handle the Settlement Money
Your lawyer may advise you on how to take your settlement. You have two ways to receive settlement money:
In a lump sum check that pays you everything at once
As part of a structured settlement that pays money in installments over time
You need to consider many things when settling a case involving child injury. You want the money to be there for your child as they grow older. You also may not want them to get control over a large amount of money when they turn 18. Your family can consider trusts and other ways to manage and protect the money for the future. Your lawyer can work with experts to help you figure out the best way to receive and handle an influx of money. The decisions that you make now are crucial for your child's future.
Reach out to a Phoenix Child Injury Attorney at Abels & Annes, P.C., Today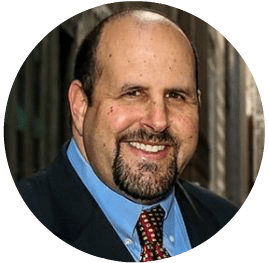 Contact Abels & Annes
, P.C., today or dial (602) 819-5191 to discuss your child's injury and learn whether we can help you fight for justice and recover financial compensation. Our initial consultation is free, and you owe us nothing unless we obtain compensation for you.
Phoenix Office
714 E Rose Ln #200 Phoenix, AZ 85014
Map and Driving Directions
Toll Free: (855) 749-5299 Local: (602) 819-5191 Fax: (602) 819-4841
---
Client Testimonial
"This firm was great to work with. Very fast and understanding. Every time I called I was able to receive an update about my case and always had a polite conversation. I was able to get through my case with less stress then I anticipated. I will be sure to come back if I am ever in need of their services again." Rating: 5/5 ⭐⭐⭐⭐⭐ Darryl W. March 2020 Read more reviews on
Google
!