Drunk driving is the most common cause of fatal traffic crashes in the United States. Somewhere in America, someone dies in a drunk driving crash every hour of every day.
DUI accidents can be particularly complex cases. In many instances, the person responsible the drunk driving accident is looking at serious time in jail or prison. And multiple victims with very serious injuries, or even fatalities, often means the limits on automobile insurance policies are insufficient to properly compensate those whose lives have been forever impacted by a driver who has climbed behind the wheel after having too much to drink.
Contacting an experienced Phoenix auto accident attorney is vital in the wake of a serious or fatal drunk driving crash in Arizona. The National Highway Traffic Safety Administration reports drunk drivers account for about 10,000 traffic deaths per year. This is approximately one out of every three people killed on US's roads.
Getting Compensation for Drunk Driving Accidents
Of all the motor vehicle accidents in Arizona each year, 43% of them involved impaired driving and Phoenix gets its fair share. Nearly three-quarters of alcohol-related crashes occur in Arizona's urban areas, including Phoenix, Mesa, Tempe and Scottsdale.
When a person is injured by a drunk driver or impaired driver, one can pursue compensation just like they can with any other personal injury lawsuit. This means filing a claim against the at-fault parties and seeking compensation for your damages through their insurance company.
However, there is another route for compensation for those injured by drunk drivers in Arizona.
Arizona Dram Shop Law (§4-311; 4-301; 4-312(B)) provides another potential means of recovery. Derived from the old world unit of measure, Dram Shop laws extend liability to liquor establishments and social hosts in the event that a guest who is served too much alcohol later causes a serious or fatal accident.
This means that Arizona law holds alcohol vendors liable for the repercussions of those sales. This can include bars, restaurant, golf clubs, vendors at street fair, or anyone who serves open alcohol. The Dram Shop Law for vendors holds both intoxicated minors and adults.
The Dram Shop Law also makes it possible to hold social hosts responsible for serving alcohol, but only to minors. This law is intedned to punish parents who illegally and irresponsibly serve alcohol to minors.
Drunk-driving accidents often involve serious or fatal injuries and multiple victims. They destroy the worlds of families and communities, leaving a lifetime of wake in their path. Because of this, identifying all potential avenues for recovery is critical.
Driving Under Influence of Marijuana
Drivers who cause accidents while under the influence of marijuana are an issue of increasing focus in states that have approved medical marijuana. Arizona passed its medical-marijuana law in 2010.
Determining whether an at-fault driver is under the influence of cannabis (or has a prescription to use the drug) can significantly impact personal injury or wrongful death litigation. In fact, drivers who are under the influence of illegal drugs and prescription narcotics have become a serious safety risk to all motorists on the road.
The National Highway Traffic Safety Administration found positive drug tests were reported in nearly 20 percent of fatally injured drivers who were tested for the presence of drugs. In fact, safety advocates believe the number of fatal accidents involving drugs has increased by about 25 percent in recent years.
Whether an at-fault driver is convicted of criminal charges in court can sometimes impact personal injury and wrongful death litigation. Early consultation with a law firm experienced in DUI accident and injury cases offers the best chance for success.
A DUI Accident Lawyer Can Make a Big Difference
Consulting an experienced personal injury law firm in Phoenix will help best determine your rights. There are so many different facets and situations involved in a drunk driving injury case.
In many cases, these tragedies involve close friends or family members which can seriously complicate things. Likewise, victims of drunk driving accidents are as likely to be a passenger inside an intoxicated driver's vehicle as they are to be in the other vehicle involved. In such cases, a claim may be filed against the driver's insurance policy.
Sometimes, a lack of insurance or insufficient amount of coverage means that other options, like uninsured and underinsured motorist claims, need to be explore.
And, as we mentioned, Arizona dram shop laws also make it possible to sue restaurants, bars and businesses that serve liquor to an intoxicated or underage patron.
<iframe width="200" height="113" src="https://www.youtube.com/embed/3SAdfbmxUqQ?feature=oembed" frameborder="0" allow="accelerometer; autoplay; clipboard-write; encrypted-media; gyroscope; picture-in-picture; web-share" allowfullscreen title="Drunk Driving Accident and Injury Lawyer In Arizona"></iframe>
At Abels & Annes, P.C. we have extensive experience in auto accident claims and litigation. When it comes to drunk-driving claims, insurance companies have a far better understanding of the extent of their exposure and liability. As a result, it's not uncommon for insurance adjusters to attempt to make a quick settlement in the immediate aftermath of a serious or fatal crash. Signing insurance documents, giving written or recorded statements, or accepting payment can impact your ability to make a claim once the full extent of your injuries is known.
We understand dealing with doctors, hospitals and insurance companies is an intimidating and complex process. Unfortunately, those responsible for compensating victims too often use it to their advantage. Seeking legal advice can best protect you and your family.
Contact Abels & Annes Today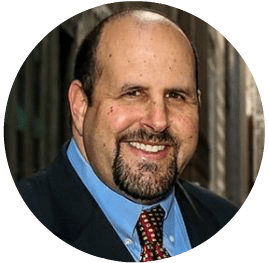 At Abels & Annes, P.C. we are committed to each client. We accept the responsibility of representing our community and will work to build each case as nest we can. Negotiating from this position of strength will put us in the best position to obtain a full and fair settlement once the extent of your injuries are known and the full cost of your accident can be determined.
If you've been injured in a Phoenix crash with an intoxicated driver, contact a Phoenix personal injury lawyer today for a confidential consultation. There is No Fee Unless You Win. We are available to talk to you about your accident claim 24/7 including nights and weekends. Give us a call at (855) 749-5299.