The Phoenix motorcycle accident lawyers at Abels & Annes know how tough a crash is for a victim. He or she will need access to an experienced law firm in the aftermath of an Arizona motorcycle accident. These accidents can have serious repercussions for riders and their families, as they deal with:
Serious injuries
Medical bills
Lost income
Seemingly endless stress
Our Phoenix personal injury lawyers main goal is to alleviate that stress, get our clients fair compensation, and focus on winning their case. This, so a client can focus on what really matters: getting better and protecting their family's financial future.
Motorcycle Accidents Cause Serious Injuries
The increasing popularity of motorcycle riding means more riders are facing the risk of getting in a serious or fatal crash. Our motorcycle crash attorneys in Phoenix understand that these cases often involve very serious injuries, including:
Traumatic brain injuries
Spinal cord injuries
Amputation injuries
Burn injuries
Road rash
Disfigurement
Broken bones
And, when a rider is killed, a wrongful death lawsuit must be properly and timely filed to help ensure the financial wellbeing of loved ones left behind. At Abels & Annes, P.C. we are committed to fighting for justice on behalf of riders and their families.
How Common are Motorcycle Accidents?
In 2018, there were 2,738 motorcycle crashes in Arizona, according to the Arizona Department of Transportation. There were 150 fatalities and 2,248 riders with injuries.
Nationwide, the number of serious and fatal motorcycle crashes are generally on the rise. There are more than 4,500 rider fatalities and 80,000 injuries each year. This, according to the National Highway Traffic Safety Administration.
In the past decade, the U.S. Department of Transportation reports the number of registered motorcycles on the nation's roads has increased from fewer than 5 million to more than 8 million, resulting in an additional 1,500 riders a year being killed nationwide.
When taking into account more recent numbers, we see that the number of motorcycle accidents that result in death is still increasing. For example, the number of motorcyclist fatalities rose to about 5,000 in 2018. These statistics show us that although motorcycle safety equipment is increasing, motorcycle riders are still overrepresented in overall motor vehicle traffic fatalities.
Contact our office for a free consultation if you have become a victim of Phoenix motorcycle accident. Contact Abels & Annes online or call (855) 749-5299.
Arizona Motorcycle Accidents due to Negligence
Arizona is one of about a dozen states that frequently report more than 100 motorcycle deaths annually. The vast majority of those injured or killed are males between the ages of 30 and 50. Whether riding in an urban or rural area, and whether a rider is wearing a helmet or not, motorcyclists most often sustain injuries from the negligence of other motorists on the road.
Typically, these crashes involve a family's primary wage earner. In fact, the increasing popularity of motorcycle riding continues to put older riders at risk. The NHTSA reports that the number of registered motorcycles is up more than 50 percent in the last decade.
In 2017, riders over the age of 40 accounted for 53 percent of fatalities, up from 51 percent in 2008. And, according to a 2013 study published in Injury Prevention, those older riders are at increased risk of severe injuries in a crash. Further, they are three times more likely to be hospitalized.
Getting Compensation for a Phoenix Motorcycle Accident
Lost wages, medical bills, pain and suffering and other damages may be sought from responsible parties through a personal injury or wrongful death lawsuit. The at-fault party's insurance company, the vehicle's manufacturer, or even the government agency responsible for maintaining the road could be liable. There are many different avenues to getting full compensation for your injuries and medical bills.
Understanding a victim's prognosis for recovery, and the risk of long-term medical complications and expenses, are critical in determining the full extent of loses stemming from a crash.
Insurance companies will often overlook this fact when dealing with an injury victim who does not have legal representation. However, understanding what medical bills and future costs may arise from an injury is crucial to ensuring that a person is not left financially and physically suffering years later.
Thoroughly Investigating a Motorcycle Accident
A thorough investigation of the facts and circumstances surrounding a motorcycle crash can be an extremely important part of determining who is at fault. Simply taking the situation at face value is not enough.
The Motorcycle Safety Foundation reports more than half of all motorcycle crashes are the fault of another vehicle's driver. The most common cause: a driver who fails to yield the right-of-way before turning left in front of an oncoming rider. In other cases, motorists may fail to see an oncoming rider or fail to properly judge speed and distance.
In some cases, law enforcement may also fail to protect a rider at the scene of a crash. This is sometimes the case where investigators allege speeding or other negligent behavior on the part of the motorcyclist.
An independent investigation of the crash may yield additional clues. The sooner a motorcycle accident law firm in Phoenix is on the case, the better the chances of collecting evidence that may help your case. For example, obtaining nearby surveillance video and witness statements.
Accident victims should collect as much documentation as possible at the scene and share this information with their lawyer. The information collected at the scene of the accident may include:
photos of the accident
photos of the surrounding area and conditions
independent witness information
the police report number
insurance information from all parties involved
photos of your injuries
Contact a Phoenix Motorcycle Accident Lawyer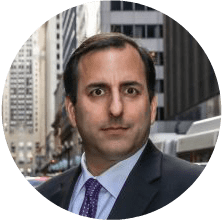 An experienced attorney can determine the extent of a victim's injuries and the likelihood of long-term medical complications. Insurance companies will sometimes move to make a quick settlement. They try to do this before you have a chance to consult with an injury lawyer.Accident victims should never discuss their case with an insurance company. You want a motorcycle crash attorney in Phoenix to handle the communications with the insurance adjuster. Once the full extent of your injuries and financial loss has been determined, your attorney will be in the best position to get the settlement you deserve.
If you suffer injuries in an Arizona motorcycle accident, contact Abels & Annes today for a free consultation to discuss your rights. Further, there is no fee unless you win your case. Call at 602-819-51591 for a free consultation.