Some victims of accidents are fortunate and make full recoveries, allowing them to return to all of their pre-accident activities while engaging in everyday tasks, like chores and driving. But unfortunately this is not the case for all victims, some of whom continue to experience pain and discomfort long after treatment ends and sometimes lasting through the remainder of their lives.
Even those who no longer feel physical pain may suffer permanent damage from an accident, often in the form of a permanent scar. A scar is the result of the body's healing process of a wound obtained in an accident and is a routine result of a cut, scrape, or gouging-type injury. Lacerations, or generally a cut or other incision in the skin's surface, are the most common cause of scars though certainly not the only. Piercing injuries, burns, and abrasions like road rash, often end in scars as well. Read on to learn how our skilled personal injury lawyers in Phoenix can help you with your scarring or laceration type injury.
Where is the Scar Located?
To some people, scars may not be unsightly or disfiguring. Most of the time this depends on the location of the scar, extent of the scarring, and the memory if the incident that caused the scar in the first place. If a well-hidden scar reminds you of a positive childhood experience, it may not be distressing to you and may cause you little to no additional suffering.
Yet when the root of a scar is an accident caused by the negligence of another, the scar's owner may be reminded of that accident every time he or she sees the scar. With the memory may come a reminder of all that was lost, including monetary damages and physical suffering that never really end. Accident victims may continue to suffer in this regard when their accident leaves them with a scar.
Others may have a scar in a very visible location that would be considered disfiguring by many, particularly when it is located on the face, neck, hands, or arms of a person. These victims may feel like they can no longer wear short sleeved shirts or go out in public without makeup concealing their disfigurement, limiting their ability to live life to its fullest and limiting the victim's activities long after the accident occurs. Further, some scars are so blatant that they can affect a victim's capacity to earn a living for the remainder of that victim's life.
Contact our office for a free consultation if you have suffered scarring or laceration injuries due to someone else's negligence. Contact Abels & Annes online or call (855) 749-5299.
What Kind of Scar Are You Left With?
Scars are often described based on their appearance and nature as being either keloid, hypertrophic, or contracture with each type of scar having limitations. Keloid scars are common after an accident, including a car accident or surgery, and are characterized as being thick, often raised, and extending beyond the bounds of the original cut or injury. In contrast, hypertrophic scars are similar to keloid scars except that they do not extend beyond the original injury's boundaries and they tend to be red in color. Contracture scars are most common following exposure to extreme heat, like a burn, and are noted to have a pulled look to them, almost as if the scarred skin had been stretched too tight over the wound.
Scarring Doesn't Just Leave a Physical Mark
Scars can not only be unsightly but can also present physical problems in some victims, particularly when a scar lies over a joint. Thick scar tissue can limit mobility in a joint and can make movement stiff, difficult, or even impossible. This may require surgery to reduce the scar and the scar tissue but often these issues cannot be fully eliminated after they form.
No one can prevent a scar from forming once an injury to the skin has occurred, leaving it to the body's healing process to determine if a scar will form and how disfiguring the scar will be. But generally the greater, wider, and deeper the laceration, the more likely a scar will result.
How to Recovery Compensation From Your Phoenix Scarring Accident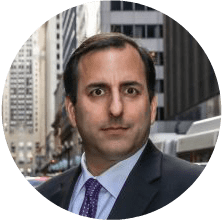 Arizona law allows accident victims to recover for their injuries, including any scarring that occurs as a result of an accident. The scars may form from the initial accident injuries or even after surgery to treat a broken bone or a damaged disc in a victim's neck or back.At Abels & Annes, P.C., our legal team believes that after an accident, the victims deserve someone on their side who will fight for their rights and make sure they receive the maximum award possible in their case. To do this, we keep a lawyer standing by 24 hours a day, seven days a week to take your call and to provide you with a free, no obligation telephone consultation. If you have been hurt and you suffered personal injuries or scarring, call us at (602) 819-5191 and let us help you understand your legal rights.