The Arizona trucking accident attorneys at Abels & Annes fight for the rights of motorists injured or killed in complex truck accident cases. The size and speed of commercial trucks makes them the most dangerous vehicles on the road. Because of the size difference between cars and semi-trucks, accidents between the two often result in very serious injury or death to the motorists involved in a collision with a semi or other large commercial truck. Even low-speed impacts between motor vehicles and commercial vehicles can have catastrophic results. Read on how you can recover compensation after your phoenix truck accident with the help of our experienced personal injury law firm.
Nationwide Truck Accident Statistics
Nationwide there are about 380,000 truck accidents.
Of those nearly truck accidents, 4,229 people were killed.
And another 90,000 people were injured.
Three–quarters of those killed in trucking accidents were the occupants of smaller vehicles involved in the crash.
These statistics demonstrated how common dangerous truck accidents are. Almost everyone in Arizona uses a car to commute, and when that fact is combined with the amount of commercial trucking our state sees, there is a real possibility for danger.
Arizona Semi Accidents
In Arizona, 6,373 commercial trucking accidents were reported in 2008, including 103 fatal accidents and 1,601 injury crashes.
Trucks/Tractor Only: 231 accidents, 38 injuries.
Semis w/Trailer: 3,683 accidents, 75 fatalities, 850 injuries.
Other Trucks: 2,459, 28 fatalities, 713 injuries.
Source: Arizona Department of Transportation.
Causes of Arizona Semi Truck Accidents
Accidents involving trucks can occur for a number of different reasons. While often these accidents are caused by ordinary negligence, there are sometimes other factors to consider:
Driver Fatigue
Sometimes truckers drive for long periods of time without stopping so they can make their deliveries on schedule. This can result in inattentiveness and/or fatigue. Truck drivers have to follow federal regulations that state the maximum number of hours a trucker can drive per day and per week, the maximum consecutive hours a trucker can be on-the-job per day, and the minimum consecutive hours a driver must be off duty between shifts.
It is not uncommon for drivers or companies to bend these rules in order to maximize profits. Because of this, it is not uncommon to use truck driver fatigue as a reason for negligence for a truck accident lawsuit.
Trucking Equipment Failure and Defects
With so many trucks on the road in Arizona, accidents are going to occur. However, sometimes collisions take place due to mechanical issues such as defective steering or breaks, or problems with lights, turn signals or tires. Sometimes truckers do not replace brakes and tires in a timely manner in an attempt to reduce operating costs. This behavior can create dangerous conditions for other drivers on the roads.
Hazardous conditions also occur when truck drivers failed to perform simple tasks such as replacing burned-out light bulbs on turn signals. Unfortunately a truck driver's failure to maintain equipment can lead to serious motor vehicle collisions in the Phoenix area.
Distracted Driving
Trucking requires long hours on the road, often by yourself. It goes without question that this can get boring. This boredom often leads to distracted driving which can be a serious hazard for everyone involved. Distracted driving is already a dangerous habit among motor vehicle drivers, but it can be even more deadly when committed by someone driving a huge semi truck.
Common Truck Accident Injuries
Medically, trucking accidents often involve very serious injuries. As we have mentioned, the weight and size difference between trucks and cars often equates to serious accidents and serious injuries.
Some common injuries from a truck accident include:
spinal cord injuries,
back and neck injuries,
broken bones,
severe burns,
crush injuries or loss of limbs,
injuries leading to disability,
and even death.
At Abels & Annes, we will work to ensure you receive the compensation you deserve when the negligence of a truck driver, trucking company, or other party causes you or your family serious injury.
Damages from a Truck Accident Case
An Arizona truck accident case often leaves victims with thousands of dollars in damages and stacks of medical bills and lost wages. Because of this, it is possible to seek compensation for the damages caused by a truck accident including:
lost wages and lost future earnings
physical and mental pain and suffering
rehabilitation costs and chiropractic care
Call (855) 749-5299 for a Free and Confidential Appointment to discuss your rights. Our experienced Phoenix truck accident lawyers are determined to get you the compensation you need!
Arizona Truck Accidents Can Be Complex
Legally, trucking accidents are some of the most complex cases handled by Arizona injury attorneys. Frequently, these cases involve out–of–state drivers, truck owners, leasing companies and insurance companies. Determining those responsible for a trucking accident is critical to protecting your rights and winning the compensation you and your family deserve.
Causes of a trucking accident can include an inexperienced or unqualified driver; a driver operating a semi under the influence of alcohol or drugs; logbook violations or accidents caused by tired truckers operating beyond the legal hours permitted by law; poorly maintained equipment; aggressive driving and operator error; or weight and load violations. All these causes are reasons to pursue to compensation and give an attorney a means of seeking that compensation.
Trucking Industry Regulations
The trucking industry is heavily regulated by state and federal laws, specifically because of the dangers large trucks pose to other motorists on the road. Our review of your truck accident case will help determine whether the truck was being operated in violation of Federal Motor Carrier Safety Administration regulations, including:
Size and weight restrictions
Height and width limits
Drug and alcohol testing procedures
Registration and insurance requirements
Accident investigation practices and procedures
Logbook and record requirements
Hazardous material requirements
Commercial driving standards
Hours of service rules
Equipment and safety regulations
Inspection and maintenance requirements
Contact Experienced Arizona Truck Accident Attorneys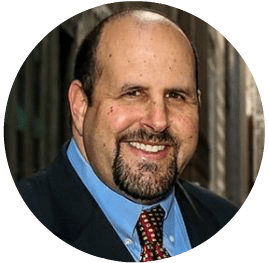 At Abels & Annes, our Phoenix truck accident accident lawyers have the necessary medical, legal and financial resources to thoroughly investigate the causes of your accident, evaluate your current and future medical needs, determine the at–fault parties responsible for the accident, review the insurance available, and fight for the compensation you deserve to help ensure the future financial well–being of you and your family.Our Arizona injury lawyers and wrongful death attorneys believe anyone dealing with a serious or fatal trucking accident deserves good and dedicated legal representation.