Everything You Need to Know About Semi Truck Accidents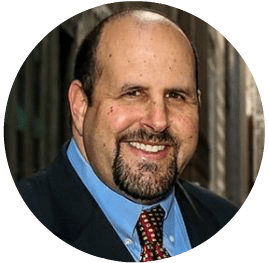 Semi truck accidents: We know they occur, but we never consider what happens when we are in a car that collides with a truck. During one recent year, there were 13,017 accidents involving tractor-trailers (also known as semi trucks) on Illinois roadways. According to the
Illinois Department of Transportation
, 807 of these accidents occurred in work zones and accounted for nearly four percent of total roadway crashes.
Tractor-trailers
were responsible for more than 10 percent of all fatal roadway accidents and more than 3 percent of all injury accidents.
Trucks on Roadways Are a Necessity
We depend on trucks traveling our roadways to transport raw material to manufacturing plants, to transport finished goods to retail outlets, and to ensure that we have sufficient fuel when we go to fill up our vehicle's gas tank. We also depend on truck drivers to be aware of other traffic on the roadway, to be well-rested, and to
avoid alcohol and drugs
when they get behind the wheel. Unfortunately, this may not always be the case, which makes the roads more dangerous for everyone.
Common Causes of Illinois Semi Truck Accidents
Like any driver, tractor-trailer drivers are human, and they are prone to making the same mistakes that the operators of standard motor vehicles make. However, other factors may cause truck drivers to crash that do not typically affect other drivers to the same degree.
Driver fatigue - Drivers have a schedule to keep, and oftentimes, they violate the guidelines set up by the Federal Motor Carrier Safety Administration as it pertains to rest time. Sleep requirements exist so that drivers who are not well-rested do not cause truck accidents on our roadways.
Lack of training - Thanks to a shortage of truck drivers, as reported by Bloomberg, companies often send truck drivers onto our roadways without ensuring that they are completely trained in their duties, including safety matters. This is problematic for anyone who is traveling on the road that is being shared by a trucker.
Overweight trucks - The Federal Highway Administration has specific guidelines that must be followed by companies when loading trucks. Overweight trucks are a serious concern on the roadways and can result in catastrophic injuries to truck accident victims.
Impaired and distracted driving - Drivers who use our roadways under the influence of drugs or alcohol, or who fail to use common sense when it comes to cell phone or other electronic use on our roadways, are a hazard. While operators of cars who ignore the rules when it comes to impaired or distracted driving pose a danger, the hazard of the same negligence by a truck operator is far more serious.
Road hazards - Uneven road surfaces, animals in the roadway, and work zones can all create hazards in the roadway. When truckers are distracted or going at unsafe speeds, they often do not have time to react to hazards. The distance it takes to stop a truck going 65 miles per hour is equivalent to the distance of two football fields.
Keep in mind, trucks have large blind spots. When truck drivers fail to pay attention to the traffic around them, they could inadvertently attempt to change lanes without knowing they are going to strike another vehicle.
Understanding Fault and Semi Truck Accidents
The number of accidents on Illinois roadways that involve large trucks is scary. When you are a victim, you may not know how the police will determine who is at fault for the accident. Truck accidents are more complicated than car accidents, because besides the typical causes for an accident, like ignoring speed signs, driving too fast for road conditions, and distracted or drunk driving, there are other factors that may require further investigation. For example, a truck driver who was not fully trained on proper loading does not know the regulations pertaining to rest times, or is unaware of an overweight truck may not be entirely responsible for the accident. Some truck accidents are caused by faulty equipment; in this instance, fault may be the blame of the manufacturer of the equipment or the
maintenance
company that was responsible for the truck. Poorly maintained trucks can suddenly have brake failure, a ruptured tire, or suffer other mechanical problems that cause the driver to lose control of the truck. This is one of the reasons why a victim of a tractor-trailer accident should consider contacting a truck accident attorney. These accidents tend to be more complicated to investigate than a simple rear-end collision with another car.
Truck Accident Injuries are Typically More Serious
Cars and trucks have
significantly different weights
. Tractor-trailers can weigh as much as 80,000 pounds, while a car generally weighs around 5,000 pounds. This stark difference means that any person in the car is offered little protection, regardless of how slow the vehicles are moving. Victims of truck accidents are more likely to suffer what Illinois classifies as "incapacitating injury" than when two small cars collide. In fact, the report from 2018 discussed 12,267 truck accidents, and 120 of them were considered incapacitating. For victims, this means long recovery times, time lost from work, and potentially life-long disability. Crushing injuries, burns because of hazardous material spills, and serious injury caused by the impact of such a large vehicle can take weeks, months, or even years to recover from. Victims often do not know what rights they have or where they can turn for help, and they often find that they are fighting with insurance companies that are trying to settle the claims for less than the full cost of the injuries involved. Any person who is injured by a tractor-trailer on Illinois roadways should seek the guidance of an experienced personal injury attorney. When you get an attorney involved in your case, he or she can answer your questions, negotiate on your behalf with the insurance company, and make sure you get the information you need to make the right decisions for you and your family. Your first focus must be on getting back to health after a truck accident. The problem is that while you are recovering, the medical bills are adding up, you are losing income, and you have hundreds of questions that are going unanswered. If you are a truck accident victim, or you have lost a loved one in a truck accident, contact an attorney who has experience handling these
types of truck accidents
to make sure you get the answers you need. Once you've gotten competent advice, you can determine the best way forward. Since many truck accident attorneys are willing to offer free consultations, you have nothing to lose and everything to gain.
---
Abels & Annes, P.C. 100 N LaSalle St #1710 Chicago, IL 60602 (312) 924-7575