Sideswipe Collisions in Phoenix
Any car accident can be a traumatic and shocking experience. However, sideswipe collisions can be even more unexpected and stressful because such accidents happen in a split second. A sideswipe crash occurs when two vehicles traveling alongside one another collide. In many cases, these collisions happen when one or both drivers attempt to merge or change lanes.
Sideswipe collisions are not an uncommon occurrence in Phoenix, Arizona, and other parts of the United States. According to the Insurance Information Institute, 913 sideswipe accidents were fatal, and 138,000 involved injuries in 2019 alone.
Seeking compensation following a sideswipe collision can be complicated because determining fault in these crashes is not easy. For this reason, you may want to speak with a knowledgeable sideswipe accident lawyer to help you determine fault and seek the compensation you need to properly recover from your injuries.
How Do Sideswipe Collisions Occur?
According to the National Safety Commission (NSC), sideswipe accidents occur when two cars "traveling in a parallel manner" collide.
In most such collisions, the side of one vehicle hits the side of another vehicle when a motorist:
Fails to stay in their lane because of distractions (e.g., texting while driving)
Fails to merge into an adjacent lane properly
Makes an unsafe lane change (e.g., failing to check their rear- and side-view mirrors before performing the maneuver)
Veers out of their lane due to driving while impaired by alcohol or drugs
Oversteers when trying to avoid a hazard on the road
Misjudges the distance between the vehicles
Sideswipe accidents can occur at any time and in any place. It is vital to understand the cause of the collision to determine fault.
Causes of Sideswipe Accidents
When operating a motor vehicle, we expect other drivers to observe traffic rules and drive with caution. Unfortunately, that is not the case all the time.
Sideswipe collisions can occur due to various reasons, including but not limited to:
Distracted driving. Drivers who fail to pay attention to the road are more likely to cause a sideswipe accident. A distracted motorist may drift out of their lane and collide with the side of another vehicle in the adjacent lane.
Blind spots. Many sideswipe crashes occur because a driver fails to check their rear- and side-view mirrors before changing lanes or merging into traffic. A motorist may not be able to see other vehicles lingering in their blind spots when performing the maneuver. Drivers who wish to change lanes must also use signals to alert other drivers.
Driving under the influence of alcohol or drugs. Intoxication can slow down the driver's reaction and response times as well as impair their judgment, not to mention that intoxicated motorists are more likely to fall asleep behind the wheel. For this reason, an impaired driver could misjudge the speed or distance between the vehicles or struggle to stay in their lane, which increases the risk of a sideswipe accident.
Aggressive driving. When motorists operate a vehicle aggressively, they are more likely to disobey traffic rules and endanger other drivers. An aggressive driver may fail to yield the right of way or use caution when merging into the traffic or changing lanes.
Drowsy driving. Driving while fatigued is a common cause of sideswipe collisions and other types of automobile accidents. A driver who does not get adequate sleep is likely to doze off or fall asleep behind the wheel. According to the Sleep Foundation, drowsy driving and drunk driving are considered equally dangerous because of their similar impact on driving abilities.
Inexperience. Many sideswipe collisions occur due to the driver's lack of experience. Merging into traffic and changing lanes requires a lot of thought and planning as well as good reflexes. However, when a driver does not have enough experience, they are more likely to cause a sideswipe accident.
While most sideswipe collisions occur because at least one driver is negligent, some accidents happen because of bad timing. For example, when two drivers attempt to enter the same lane from the opposite lanes simultaneously, they may get into a crash.
No matter what caused the sideswipe accident, victims could suffer severe injuries that may disrupt their lives. If you or someone you love suffered injuries in a sideswipe accident, you might want to consult with an experienced lawyer to help you pursue the compensation to which you are entitled.
Who Is at Fault in a Sideswipe Collision?
Traffic laws require drivers to operate vehicles within a single lane and prohibit them from changing lanes until the driver determines they can safely do so. In other words, it means that drivers must stay in their lane, but when changing a lane is necessary, the driver must check their surroundings to ensure that they can perform the movement safely.
Unfortunately, not all drivers obey traffic laws when changing lanes or merging into traffic. Many drivers do not pay enough attention to their surroundings and fail to check blind spots and mirrors. Inattention or any other failure to exercise due care when operating a vehicle can cause sideswipe collisions.
Typically, the driver who merges into traffic or attempts to change lanes is at fault for causing the accident because they failed to check whether or not it is safe to perform the maneuver. The at-fault driver can be held accountable for the collision and any resulting injuries and damages.
Injured victims could pursue a personal injury claim against the at-fault driver's insurance policy to seek compensation for their medical expenses, lost wages, and other costs and losses incurred as a result of the at-fault party's negligent conduct.
In many sideswipe accidents, determining liability can be a daunting task. For this reason, an injured victim may need to seek the legal counsel of an attorney to investigate the accident and gather evidence of the other driver's fault.
How to Protect Your Right to Compensation After a Sideswipe Accident?
If you suffered injuries in a sideswipe crash caused by someone else's negligence, you have a right to fair compensation. Unfortunately, you may not receive the compensation to which you are entitled if you do not protect your rights.
Insurance companies are for-profit organizations that are trying to deny valid claims or pay claimants as little as possible. An insurance company may work against your interests, which is why you might want to contact a skilled lawyer after the accident to stand up for your rights and interests.
Your attorney will guide you throughout the claims process to strengthen your claim and help you avoid mistakes that may jeopardize your ability to pursue maximum compensation.
Frequently Asked Questions (FAQs) About Phoenix Sideswipe Collisions
Where do sideswipe collisions happen?
According to the Arizona Department of Transportation (DOT), same- and opposite-direction sideswipe collisions accounted for nearly 18.5 percent of all motor vehicle accidents in Arizona in one recent year alone—13,520 same-direction and 1,441 opposite-direction sideswipe accidents took place that year.
A sideswipe collision can happen anywhere. However, these accidents commonly occur on busy and crowded streets and highways. Phoenix is known for its congested roadways.
The main roads in the Phoenix metropolitan area where sideswipe collisions are likely to happen include:
Arizona Avenue
Central Avenue
Grand Avenue
Mill Avenue
Northern Avenue
Carefree Highway
Bell Road
Camelback Road
Baseline Road
Cave Creek Road
Happy Valley Road
Power Road
A sideswipe accident is likely to happen when drivers weave in and out of traffic, fail to exercise due care when changing lanes or merging, or misjudge the speed and distance of other vehicles.
What are the different types of sideswipe accidents?
Sideswipe accidents can occur on the road with at least two lanes of traffic, regardless of whether the lanes are going in the same or opposite direction.
The two main types of sideswipe accidents are:
Same-direction sideswipes. When a sideswipe collision occurs between two vehicles traveling in one direction, the accident is called a "same-direction sideswipe."
Opposite-direction sideswipes. These collisions occur when two vehicles travel in the opposite direction and hit the side of one another. Opposite-direction sideswipes may happen when a driver attempts to overtake a vehicle by crossing into oncoming traffic.
Regardless of the direction in which vehicles are traveling, sideswipe accidents involve the sides of two vehicles colliding with one another.
What are the common injuries associated with sideswipe collisions?
Some of the most common injuries sustained by victims of sideswipe accidents include:
Lacerations and cuts
Fractures
Whiplash
Spinal cord injury
The severity of injuries depends on many factors, including the speed of the vehicles at the time of the impact.
How to prove that the other driver was negligent?
A victim of someone else's negligence in a sideswipe collision or any other car accident must establish four factors to successfully recover damages:
Duty of care. The other driver owed you a duty of care to drive carefully and pay attention to their surroundings.
Breach. The driver breached the duty of care due to their negligent conduct or omission. For example, if the other driver failed to check their side- and rear-view mirrors before attempting to change lanes to determine whether or not they can safely perform the maneuver, that driver may be negligent.
Causation. You have to prove a link between the accident and the sideswipe accident. Some negligent acts do not result in crashes.
Damages. To recover compensation, you must prove that you suffered measurable damages due to the other party's negligence.
Consider contacting an experienced attorney in your area to help you establish the above-mentioned four factors and obtain the compensation you deserve.
Will you have to go to court after a sideswipe collision?
While most car accident cases settle pre-trial, some go to court. Whether or not you will go to court depends on the complexity and strength of your case, as well as the willingness of the parties to settle. For example, if the at-fault driver's insurance company refuses to settle your claim for an adequate amount, filing a lawsuit may be the only way to obtain fair compensation.
Consult a knowledgeable attorney to review the facts of your case and determine if you will have to go to court. If so, your attorney will prepare your case for court hearings and other procedures and fight for your interests throughout the legal process.
What compensation is available after a sideswipe accident?
If your sideswipe collision occurs due to negligence on the part of the other driver, you can hold that driver liable for your resulting injuries and losses. It means that the driver who caused the accident will be responsible for paying your damages. If they have insurance, their insurance company will cover some of your losses.
Common damages you may recover after sideswipe accidents include:
Medical expenses, including past and future
Loss of income
Diminished earning potential
Property damage
Loss of enjoyment of life
Emotional distress
Pain and suffering
In some sideswipe accidents, there may be multiple at-fault parties who can be held liable for the collision. Consider contacting an experienced attorney to review your particular case and determine what compensation is available and how much your claim is worth.
Do you need a lawyer after a sideswipe collision?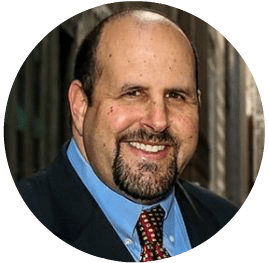 While a sideswipe accident may not be the deadliest type of collision, it could still result in thousands of dollars in medical bills, lost wages, and property damage. You deserve fair compensation for your losses and damages.
However, handling a personal injury claim while trying to focus on your treatment may be tough, which is why you may need a skilled attorney to represent your best interests and fight for fair compensation in your case.
Your attorney will investigate your sideswipe collision, determine liability, and gather as much evidence as possible to prove your damages. However, it is important to start working on your case as soon as possible because key evidence could get lost, and the deadline for filing a lawsuit could expire.