What Can You Sue for a Personal Injury Case?
Suffering an injury can come with many unexpected expenses and severe pain. If you suffered an injury at the hands of someone else, you might wonder what you can sue for in a personal injury case? Injured victims should always know that they have legal rights and options.
The best way for them to learn more about these rights and options and to pursue a personal injury claim is to meet with a well-versed personal injury attorney to discuss their circumstances. The attorney can review all the facts and details of your case to determine if you have a valid personal injury claim and what types of compensation you may be eligible to receive. Reach out to a personal injury lawyer.
What Is a Personal Injury?
A personal injury accident allows you to initiate a claim to receive monetary compensation for your damages.
A personal injury needs to meet two basic requirements:
The accident or incident leading up to the injury must be the result of the negligence of another person or party. This is what makes an accident a "personal injury" accident. To seek compensation, you can either file an insurance claim and settle your case with the insurance company or file a lawsuit to obtain compensation through the civil legal system.
You suffered a serious injury. Simply being in an accident due to another person or party doesn't mean you have a personal injury. Personal injury accidents must cause compensable harm to the victims. If you didn't suffer an injury, you don't have a legal claim for a personal injury.
A lawyer can assess whether your injuries and losses qualify for compensation in a personal injury claim.
While car accidents are the most common causes of personal injuries, they can arise from various incidents and accidents, including:
Tractor-trailer accidents
Bus accidents
Bicycle accidents
Pedestrian accidents
Boating accidents
Other premises liability claims
Dog bites or other animal-related injuries
The Elements of Negligence
Pursuing compensation in a personal injury claim can be complicated.
Whether settling a claim or pursuing a case in court, you or your personal injury attorney must prove the four elements of negligence to obtain compensation.
Duty: The party causing the injury owed the injured party a duty of care. This duty can vary depending on the situation. For example, a driver owes a duty of care to stop for pedestrians in a crosswalk, and a store owner has a duty of care to keep their walkways safe.
Breach of duty: The at-fault party doesn't uphold their duty, therefore breaching it. For example, a driver failed to stop at a stoplight, or a dog owner failed to maintain control of their dog.
Injuries: The breach of duty caused injuries to the injured party. For instance, running a red light causes a t-bone accident that breaks the leg and pelvis of the victim, or the liquid on the grocery store floor causes someone to fall and suffer a TBI.
Damages: The injured party's damages resulted from their injuries. These include medical bills, lost income, pain and suffering, scarring and disfigurement, and loss of enjoyment of life.
What Can You Seek in a Personal Injury Case?
After suffering a personal injury, victims can have the right to receive compensation for their damages. This means they can pursue financial recovery through a personal injury claim or a lawsuit for their losses, expenses, and inconveniences related to the injury.
Technically, someone can sue for anything in a personal injury claim. However, realistically, they will only receive compensation for the damages they can prove they suffered.
Compensable Damages
In a single year alone, the cost of medical treatment and productivity losses resulting from occupant injuries and fatalities in motor vehicle accidents can exceed $75 billion. Such expenses burden car accident victims, their families, and society. Sadly, this figure doesn't include any of the non-economic damages motor vehicle accidents cause. It also only represents injuries from car accidents, not other personal injuries. Even still, non-economic damages are no less essential and deserving of compensation in a car accident injury claim.
Injured victims are entitled to receive financial recovery for the losses arising from their injury. These losses are typically referred to as damages, which you can divide into two categories: economic and non-economic.
Economic Damages
Economic damages represent financial losses, including past and future medical expenses, lost wages and income, and property damage. They are usually easy to prove and calculate as they come with a pre-attached value.
Medical Expenses
Your medical expenses include all costs for the care, diagnosis, and treatment of your injuries, such as:
EMS and ambulance care
Emergency room bills
Doctor and specialist visits
Prescription and over-the-counter medications
Medical devices
Surgery
Hospital admissions
Physical therapy
If your injuries are severe enough that you will require future medical care, your attorney will be sure to account for this in your claim and any settlement negotiations. For catastrophic injuries, such as a spinal cord injury (SCI) or traumatic brain injury (TBI), your attorney may enlist the help of experts, such as an actuarial accountant or medical expert, to help determine how much your future medical expenses and future lost earnings might be.
Lost Income
Suppose you missed work to recover from your injuries, during a hospital admission, or for doctor's appointments. In that case, you also deserve compensation for your missed payments and other benefits. Even if you took PTO time you had already earned, you still deserve reimbursement for this time when your injuries weren't your fault.
Your personal injury attorney can work with your employer to determine your missed work time, how much pay you missed, and any other benefits your injuries deprived you of that you can seek compensation for. If you can't return to your regular job, they can also help account for future lost earnings.
Property Damage
Some personal injuries also come with property damage. The most common example of this is in a motor vehicle accident when your car suffers physical damage.
However, other types of accidents, such as a slip and fall, can also lead to damaged property, which might include:
Jewelry, such as wedding rings
Glasses
Hearing aids
Clothing
Shoes
Purses
Car seats
Other baby gear
Your personal injury attorney can help you inventory and value the property that might have been damaged or lost when you suffered your injury. Whether the property is missing or damaged and whether it can be repaired or needs replacing, you still deserve compensation for it.
Non-Economic Damages
On the other hand, non-economic damages are more abstract and subjective. They are damages that don't have an inherent or easily calculable value.
Non-economic damages in a car accident can include:
Physical pain and suffering
Physical impairment, such as the loss of a limb, body function, or paralysis
Disfigurement and scarring
Mental anguish, including anxiety, humiliation, and embarrassment
Decreased quality of life
In addition, if the car accident leads to a wrongful death, the victim's family members can seek loss of companionship damages.
Non-Economic Damages are Essential in a Car Accident Claim
Securing compensation for medical bills, lost wages, and property loss is essential after being involved in a car accident. However, the impact of a motor vehicle collision on a person's life (and the lives of their family members) is more than just monetary.
These accidents often cause severe injuries and decrease the victim's quality of life. In addition, they can lead to debilitating physical or emotional issues that diminish the ability to enjoy life as the victim once did.
Non-economic damages compensate an injured person for the losses that impact their enjoyment of life. By recovering non-economic damages, the victim can be brought as close as possible to their normal condition before the car accident occurred.
Valuing Non-Economic Damages
Assigning monetary value to non-economic damages is often complicated and challenging. It's difficult because you must place a defined monetary value on a nonspecific and subjective injury. The type and extent of suffering the injured victim endured can impact the value. For example, if someone in a car accident broke their leg but fully recovered a few months later, their non-economic damages can be less than someone who ended up with a permanently paralyzing injury.
A Car Accident Attorney Can Help You Recover Non-Economic Damages
Since you can't prove non-economic damages with a bill, receipt, or wage statement, insurance companies often attempt to devalue them. However, you are the only one who knows what your pain, suffering, and other non-economic damages are worth.
A skilled car accident attorney can help you recover full and fair compensation for both your economic and non-economic damages. They can help the insurance company see what impacts the car accident has had on your everyday life as well as your hopes and dreams. With an attorney by your side, you are more likely to get a settlement representing the actual value of your non-economic damages.
Your attorney can help you identify and value your non-economic damages to ensure you have the best chance at financial recovery. If you're ready to pursue the compensation you deserve, seek legal help today.
The Value of a Personal Injury Attorney
If you are unsure about hiring a lawyer after your car accident because you don't know if they can help you, you need to understand how valuable they are. For example, a car accident lawyer will advocate for you and deal with the insurance company, they can handle the administrative and records piece of your claim, and they can maximize your compensation.
Car accidents and other incidents, such as slip and falls, are known for causing devastating injuries, being expensive, and creating many tasks to take care of. Even seemingly minor fender-bender car accidents can create hassles and headaches for those who are involved in them.
No matter what type of car accident or personal injury incident you were in, an experienced attorney can help. When you meet with an attorney, they can analyze your case and tell you if it is worth pursuing a legal claim. They will also:
Take on the Insurance Company
Speaking to representatives from the insurance company can be intimidating. You might also inadvertently say the wrong thing that can harm your claim. After reporting the accident, you should not speak with them further but hire an attorney instead. Once you secure the representation of a skilled attorney, you no longer have to deal directly with the insurance company.
Suppose the insurance adjuster or someone else representing the company needs to speak with you. In that case, they must go through your attorney first. If the need ever arises for them to speak with you directly
Handle Administrative Tasks
Your personal injury attorney and their legal staff will handle all the details of your claim.
They can help keep track of all of the essential documents and evidence related to your claim, such as:
Police reports
Medical records
Picture or video evidence
Employment and wage records
When you don't have to take care of these tasks yourself, you can focus on healing from your injuries and have the peace of mind that someone else is taking care of your claim so that you don't have to.
Maximize Your Compensation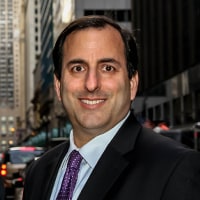 When you hire an experienced personal injury attorney, they will do all they can to maximize the amount of compensation you receive for your damages. They will establish who is liable for your injuries and why. Accounting for your economic and non-economic losses and showing how they affect your life is another way they will work to get you the money you deserve.
If you recently suffered a severe injury due to the actions or inactions of another person or party, now is the time to seek the help of a seasoned personal injury attorney. However, it's crucial to note that your legal rights have an expiration date under state laws, so the sooner you reach out for legal help, the better.