What Is Premises Liability?
When you enter another person's property, whether their home or business, you expect a certain level of safety. If you were injured on someone else's property, you might look to the property owner to compensate you for your damages. To learn more about what is premises liability law and how your can recover compensation through a legal professional read on. Whether the property owner is responsible for your injuries will depend on whether you visited lawfully and how the injury occurred. If the property owner is found responsible, you may be entitled to compensation. If you were injured on someone else's property, you will first need to understand their obligations to visitors and what damages you can possibly recover. For that, you will want to hire a
Chicago premises liability lawyer
.
Is the Property Owner Responsible?
Illinois has codified premises liability responsibilities in the
Illinois Premises Liability Act
. It spells out the duties of property owners to different types of guests.
Invitees and Licensees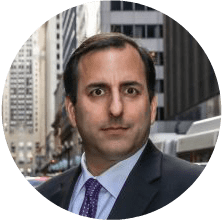 Invitees visit a property for the benefit of the property owner, such as patrons of a business, while licensees enter a property for their own amusement, such as social guests. Illinois requires that property owners show the same level of care for both invitees and licensees. For any invitee or licensee, the property owner must properly maintain the property free of hazards and must make defects or hazards known. A dangerous condition could include a broken step, unmarked wet floors from mopping, or poorly maintained walkways. To recover for their injuries, an injured entrant must demonstrate that a dangerous condition existed on the property, the property owner was aware or should have known of the dangerous condition and failed to properly fix or warn of the danger, and the entrant suffered an injury due to the dangerous condition.
Trespassers
A trespasser enters another's property without permission. Under Illinois law, property owners owe no duty of care to adult trespassers aside from refraining from willful and wanton conduct that would endanger the safety of a trespasser. The law intentionally excludes recovery for trespassers to adults. The property owner has some responsibility for injuries caused to a child trespasser on their property. A property owner generally has
some duty
to protect children from enticing conditions that present dangers—traditionally referred to as "attractive nuisances"—such as swimming pools, fire pits, play equipment, abandoned cars, or construction equipment. To recover damages for a child's injury, plaintiffs must show that:
The owner knew that young children were accessing the property;
A defective or dangerous condition existed on the property;
The danger was of a type a child could not understand or appreciate; and
The cost to remedy the defective was low
If plaintiffs meet the above conditions, the property owner is likely responsible for the injuries of the trespassing child. Keep in mind that the above is only required for trespassing children. The standard duty of care discussed above will apply if a child is an invitee or licensee.
Determining Damages
If a property owner violated a duty of care and caused you injury, your damages will depend on the type of injuries you suffered. Common damages in a premise liability action include:
Medical costs: These include doctor's bills, hospital stays, and long-term care such as rehabilitation or physical therapy.
Loss of income: If your injuries cause you to miss work, you can recover lost income. If your injury affects your ability to advance or continue in your career, you can recover future earning potential.
Emotional distress: The event or dealing with injuries often causes emotional distress like depression or anxiety.
Loss of enjoyment: Injuries commonly limit an individual's ability to participate in activities they previously enjoyed. Juries often award damages to compensate for these losses.
Punitive damages: These damages are not meant to compensate the plaintiff but instead to punish the defendant for egregious behavior. In Illinois, punitive damages are only available when the defendant acted with evil intent or with reckless and outrageous indifference to a highly unreasonable risk of harm.
Calculating damages in premises liability cases is a complicated and fact-intensive process that requires a review of your medical and other expenses. An experienced attorney can help assess the strength of your case and your ability to recover damages. Your lawyer may hire medical and economic experts to validate your damages claims. An experienced attorney can help coordinate any experts required to analyze or substantiate your damages and help you understand what damages you can recover. If you receive a settlement offer from the defendant or their insurance company, an attorney can assist in evaluating the offer's fairness.
Speak With a Premises Injury Attorney for More Information
A premises accident attorney is a powerful ally and advocate. If you were injured due to the negligence of a property owner or manager, call a
Chicago slip and fall attorney
as soon as possible.
---
Abels & Annes
100 N LaSalle St #1710 Chicago, IL 60602 (312) 924-7575