​What Happens When a Car Accident Exceeds Insurance Limits?
Civil laws in every state allow injured victims to seek compensation for their injuries after a car accident. How much they can seek or receive ultimately depends on the specifics of the case—such as how severe their injuries are, what their out-of-pocket costs were, and how the accident occurred. There are typically many unknowns when it comes to how much a case is worth until a car accident lawyer can begin the financial recovery process.
Sometimes, the value of an injured party's damages exceeds the available insurance policy limits. A car accident lawyer can assess how insurance limits might affect your claim.
Determining Fault in a Car Accident
Before you know what insurance limits apply, you need to determine who is liable for the accident and your injuries.
There are four essential elements to establishing fault and proving negligence in a car accident case:
Duty of care: The other driver had a legal duty of care, such as stopping at a red light or yielding to oncoming traffic before turning left. A duty of care is most easily established by the driver breaking the law as that sets the reasonable standard of care.
Breach of duty: The other driver breached their duty of care through negligence or intent.
Causation: Their breach of duty resulted in the accident.
Damages: The accident resulted in compensable losses and expenses that are collectively known as damages and include medical costs, lost wages, and pain and suffering.
A seasoned car accident lawyer can help establish the at-fault party's duty of care, show how their actions or inactions led to the car wreck, and pursue compensation for the injured party's resulting damages.
Evidence Supporting Fault
Common types of evidence used to show fault in a car accident case include:
Photo or video evidence from the accident scene taken by police officers, eyewitnesses, or even injured motorists or their passengers
Police reports
Witness statements
Expert witness reports
Damage reports
Depending on the accident and various other circumstances, it's possible that the police report might indicate who is at fault. However, this isn't always the deciding factor. Car accident attorneys often recreate the accident scene to identify precisely what happened and whether the evidence points to another responsible party.
Car Accident Damages
The value of a car accident claim is based mainly on its damages. Damages are the financial representation of the inconveniences and tangible or intangible losses the injured victim(s) suffer as a result of the accident. Damages can either be economic (special) or non-economic (general).
Economic Damages
Economic damages include current and future financial losses such as:
Past and future lost wages and income, due to injuries that keep someone from working or taking time off to attend medical appointments.
Past and future medical expenses, including ambulance, hospital, physician, specialists, therapy, medications, medical devices or equipment, surgery, and a host of other bills
Replacement service expenses, including childcare, pet care, laundry, housekeeping, grocery shopping, and yard work while you were unable to perform them due to your injuries.
Property damage if your vehicle was damaged or you lost your wedding ring or other valuables in the accident.
Economic damages all have an inherent value. If you suffered an injury in a car accident, you deserve to receive the exact value of your economic damages in your recovery.
Non-Economic Damages
Non-economic damages generally represent your intangible losses. Since they don't have a predetermined value, they can present challenges to evaluate.
They can include:
Pain and suffering
Scarring and disfigurement
Mental anguish
Humiliation
Loss of enjoyment of life
Loss of a body part or function
There are different ways your car accident lawyer can determine the value of your non-economic damages. One of the most common ways is to use a multiplier. If your injuries are relatively minor and you will likely make a full recovery, your multiplier can be lower. However, the highest multiplier will be appropriate if you suffer catastrophic injuries that will change your life.
You then multiply the value of your economic damages by the given multiplier to determine the value of your non-economic damages. To determine the full value of your claim, add your economic and non-economic damages together. Of course, this doesn't guarantee what you can or should receive, but it can give you a rough estimate of how much your claim is worth.
If your damages include at least one of the following, you might have a high-dollar car accident claim:
Severe mental anguish: The more severe your suffering, the higher your compensation for pain and suffering should be. Injured individuals who use mental health services after their accident are more likely to receive what they deserve for their mental anguish. For example, someone diagnosed with post-traumatic stress disorder (PTSD) who sees a therapist or psychiatrist for treatment will generally receive more than someone who has a diagnosis but doesn't seek treatment.
Permanent injuries or immense or long-term pain: Non-economic damages are typically greater for claimants who suffer severe or long-term pain or permanent physical injuries, such as scarring, disfigurement, amputations, or paralysis.
Shocking events: Injuries arising from shocking or traumatic events can lead to higher-value general damages. For example, if you were in a horrific car accident, you likely deserve more compensation than someone who wasn't.
Determining the value of your non-economic damages is personal. No one else can do it for you. You're the one who experiences the damages and must live with the consequences. The problem becomes convincing the insurance company or their attorneys to pay what you believe to be fair compensation for your damages. This is one reason why it's crucial to have a seasoned car accident lawyer on your side as you pursue compensation. They know what you claim should be worth and fight to get you what you deserve.
Punitive Damages
Some car accident cases involve more than just the previously mentioned compensable damages. They require punitive damages. These types of damages are rare, and only a judge can award them. They apply in cases where the at-fault party conducted themselves in a highly careless manner with blatant disregard for the safety of others.
Punitive damages aim to penalize the offending party and keep them and others from repeating the same dangerous behaviors. For example, cases involving intoxicated drivers or drivers running from law enforcement when they caused an accident are often subject to punitive damages. These are in addition to any criminal penalties that might apply.
Other Factors Affecting Your Claim's Value
Depending on the type and specifics of your accident and injuries, many other potential factors will help determine how much compensation you can recover. The experience and skills of the car accident lawyer who represents you can impact the value of your claim. The steps you do or don't take after your accident can increase or decrease how much you receive.
Other relevant factors include:
Insurance policy limits
Whether there are pre-existing conditions that might contribute to your injuries
If there is evidence to substantiate witness testimony, such as photographs of your injuries or property damage
Admissions from the other party as to liability
The extent of your injuries
How your injuries might impact your life long-term
If you are back at work or can return to work eventually
If you had unnecessary medical expenses
If there are multiple at-fault or injured parties involved in the accident
What if Damages in a Car Accident Exceed the Insurance Limits?
Sometimes, in an especially traumatic accident with catastrophic injuries or if the negligent party had little or no auto insurance coverage, the value of the victim's damages exceeds the insurance limits.
If this happens, the injured party will most definitely want a well-versed car accident attorney on their side to help fight to maximize their compensation. You might file an insurance claim on your own insurance policy, such as under collision or bodily injury. However, if you don't have that coverage or you have exhausted those coverage limits, you do have some other options that a reputable lawyer can help with.
File a Lawsuit Against the Other Driver
The other driver's insurance carrier is partially responsible for your compensation since that's how insurance works after a car accident. Motorists pay their insurers to cover their financial responsibility on their behalf up to certain limits. However, even with auto insurance coverage, the liable motorist is ultimately the person responsible for the accident and your damages.
Considering this, if the amount of your damages exceed their policy limits, you might be entitled to file a lawsuit against the other driver in an attempt to recover the excess funds you deserve.
However, always keep in mind that most motorists won't have large amounts of cash available to afford civil car accident judgments. That's why they have insurance, to begin with. So, the financial position of the liable driver factors into the decision of whether or not to pursue a lawsuit against them. An experienced attorney can obtain crucial information to help you make this decision.
If your accident was a hit-and-run accident, your lawyer can help you work with local law enforcement to locate the driver. Unfortunately, many hit-and-run drivers don't have insurance coverage, making it more challenging to collect compensation from them. They are unlikely to have any valuable assets to go after. Even still, your attorney can file a lawsuit against them.
If necessary, they can also help you with various methods of receiving compensation if the jury awards you compensation.
These methods might include:
Garnishing their wages
Placing liens on their property
Levying their bank accounts
File a Lawsuit Against Other Liable Parties
In some car accidents, multiple parties are responsible. If this applies to yours, you might recover compensation from more than one car insurance policy.
For instance, suppose the driver of a food delivery service vehicle caused your injuries while they were performing their job duties. In that case, you may file a lawsuit against the food delivery service as well as the individual driver. An experienced car accident lawyer can review the facts of your accident to determine if you can pursue compensation from multiple parties.
Parties who might be responsible for a car accident, in addition to a driver's employer, include:
The vehicle's owner (if different from the driver or their employer)
Government agencies
Vehicle manufacturers
Vehicle parts manufacturers
Other drivers who contributed to the accident
File a Bad Faith Lawsuit Against the Car Insurance Company
Most states have laws requiring insurance companies to settle claims within the policy limits if they can do so. However, insurance companies sometimes refuse to pay anything on a claim if it exceeds policy limits for their insured driver.
If the insurer doesn't make a good faith attempt to settle your claim, you have the right to file a bad faith lawsuit against them. If your claim goes to court, a judge or jury can potentially award you more compensation than the policy limits for the at-fault driver. In that case, the insurance carrier must compensate you with whatever dollar amount the court determines is appropriate for your damages under your circumstances.
Want to Know What Your Claim is Worth? Contact a Seasoned Car Accident Lawyer Today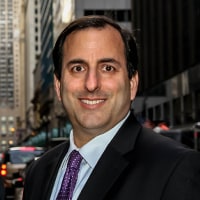 Being in a car accident is extremely stressful, in part due to financial strains. You have your regular bills to pay that are now more stressful due to medical bills. You may not know when or if you'll receive your next paycheck if you've been off of work recovering from your injuries. Always speak with an experienced car accident lawyer as soon as possible to evaluate your claim and determine your next steps.
Suppose your claim's damages exceed the available insurance policy limits. In that case, your attorney can discuss your options with you and ensure to maximize whatever compensation you stand to receive.
If you or someone you love was recently in a car accident and you haven't yet contacted a car accident attorney, now is the time to do so.