How Will My Spinal Cord Injury Affect My Future?
How will my spinal cord injury affect my future? Some argue that no injury is quite as substantial as a spinal cord injury. Spinal cord injuries can arise from many types of incidents, like car crashes or falls. Unlike many other personal injuries, spinal cord injuries are likely to last the rest of the victim's life. They can cost millions of dollars and require highly skilled medical professionals and aids.
Those who have sustained a spinal cord injury must have a compassionate personal injury lawyer that appreciates the long-term effects of a spinal cord injury. Although it can be difficult to predict how much compensation these patients should get for economic and non-economic damages, their attorneys should fight for everything they deserve in their particular circumstances. This is their one shot at getting what they need for the rest of their life. Reach out to a spinal cord injury lawyer.
Understanding Spinal Cord Injuries
The National Spinal Cord Injury Statistical Center estimates that the annual U.S. incidence of spinal cord injury (SCI) is 54 cases per one million individuals, or approximately 17,730 new SCI cases each year. These don't include anyone who suffers fatal injuries at the location of the SCI-causing incident.
Reports also estimate that 291,000 Americans are currently living with an SCI. Thankfully, every state's civil statutes allow those diagnosed with an SCI after an accident to pursue compensation for their damages.
The spinal cord consists of a bundle of nerves that allows various messages to travel between the brain and the rest of the body. These nerves provide a pathway for the brain to communicate with the body, for instance, by telling a specific body part to move.
They also let the body communicate to the brain— for instance, notifying the brain that something is hot to the touch. The brain and the rest of the body rely on the spinal cord to function properly to keep it safe and functional. When there is a breakdown along this essential communication highway, serious problems arise.
An SCI is an injury to the spinal cord that can impact motor, sensory and autonomic function with the potential to result in:
Paralysis
Loss of sensation
Disruptions in temperature regulation and blood pressure instability
When an SCI occurs, the nerves above the injury level continue to function normally. However, at the level of injury, nerve messages can get blocked. Messages cannot transmit below the level of injury and vice versa.
Depending on what part of the spinal cord suffers an injury, the individual may suffer paralysis of the muscles, such as those used for breathing, loss of sensation below the location of the injury, and secondary conditions. For those living with SCI, a crucial part of their care is preventing complications and further disabilities. However, the expenses for this type of care over a lifetime are astronomical. Accident victims and their families shouldn't have to pay for this or worry about how they will afford their necessary care. With the assistance of a seasoned attorney, they won't have to.
What Determines the Long-Term Effects of a Spinal Injury?
The long-term effects of a spinal cord injury vary from one victim to another. Your personal injury lawyer can consult with financial and medical experts to help determine the amount of compensation you might need.
Factors they will consider include:
The location and degree of your spinal cord injury
The chances of recovery or improved condition with therapies
Your occupation
Your age
Your other injuries and health issues
Types of Spinal Cord Injuries and Their Long-Term Effects
SCI injuries are one of the most severe, catastrophic, and debilitating injuries someone can suffer. Their long-term effects are far-reaching and extremely costly. Consider these figures for the medical and day-to-day care and assistance, which don't include lost income.
High Tetraplegia
High tetraplegia is an injury to the C1 to C4 vertebrae that typically requires assistance with simple, day-to-day living activities. This is the worst type of SCI. Injured individuals might use powered wheelchairs with special controls to move around independently. These types of injuries cost approximately $178,000 after more than $1 million for the first year.
Low Tetraplegia
Low tetraplegia affects the C5 to C8 vertebrae, sometimes allowing partial movement to the shoulder, elbow, or hands. These individuals might breathe independently but often need help with bowel and bladder care. Some can still walk with assistance. Yearly expenses for a lifetime of care begin at around $740,000 in the first year, topping out at about $109,000 each year after that.
Paraplegia
When there is trauma to the thoracic or lumbar vertebrae, the individual usually can still voluntarily move both their upper extremities. Although they have severely restricted movement below the waist, some individuals can walk short distances with assistive devices. Expenses are typically about $500,000 for the first year and $66,000 annually.
In addition to the financial costs, there are other long-term health effects that individuals with spinal cord injuries need to consider long-term. For example, they may suffer from bladder infections, kidney stones, or osteoporosis. Sexual dysfunction and infertility are common.
Doctors also warn about other side effects in spinal cord injury patients, such as muscle spasticity and syringomyelia, bedsores, bowel problems, numbness, and weakness in the extremities. They may also suffer from autonomic dysreflexia, a life-threatening condition that usually affects those with injuries to the neck or upper back.
The Costs of SCI
The financial impact of an SCI is incredibly burdensome. Spinal cord injuries alone come with a price tag of approximately $40.5 billion each year in the U.S. However, the individual costs arising from an SCI will depend on its type and extent.
Those living with an SCI can face a lifetime of expenses related to medical and general daily living care as well as equipment and alterations to their living spaces. This doesn't include the emotional and mental burdens these individuals also must face. Without an experienced spinal cord injury attorney on their side, those suffering injuries may never receive adequate compensation.
Paying for SCI
The good news is that if their SCI arose from an incident where another party was at fault, they might recover compensation to help pay for these expenses.
However, they must generally prove that:
Another person or party owed them a duty of care—for instance, a driver must stop at a red light
The other person or party breached that duty of care in some way
The other person or party's breach of duty directly caused their SCI
They suffered compensable damages because of their injuries
Proving these points can often be challenging, as can determining how much money an SCI victim deserves in damages. It's best for those who sustain SCI to meet with a spinal cord injury attorney as soon as possible after their accident. An attorney can protect their rights, determine what they deserve for their SCI, and pursue an injury claim against the correct person or party. Failing to hire a seasoned spinal cord injury lawyer can mean not having money to pay for essential care after an SCI.
What Is Your Spinal Cord Injury Case Worth?
Although spinal cord injuries are not common, they can and do happen in severe accidents. Depending on many factors, including how severe the injury is, a personal injury claim for a spinal cord injury can be of extremely high value.
However, the only way to ensure you receive fair compensation that will cover all of your expenses both now and in the future and your physical and emotional pain and suffering is to hire a well-versed spinal cord injury attorney. You need an attorney who understands how these injuries can impact an injured party and their loved ones.
The Severity of Your Injury
The severity of your spinal cord will be a significant factor in what your spinal cord injury case is worth. Lower spinal cord injuries are usually less devastating and impactful than higher ones. Individuals with a lower spinal cord injury typically still have the use of their arms and tend to live longer than those with higher injuries.
They may require less care and can even work in some capacity. In contrast, someone who develops quadriplegia after a spinal cord injury will need more medical care and daily assistance and probably won't continue to earn a living wage.
Damages Resulting from a Spinal Cord Injury
The value of your claim relies heavily on the types and extent of the damages you sustain. Damages are the losses, expenses, and inconveniences arising from your injury.
Spinal cord injury claims generally include these types of economic and non-economic damages:
Medical expenses: Initial and ongoing expenses are substantial for SCI victims. They may face long-term hospitalizations, admission to a long-term care center, surgeries, therapies, and rehabilitation, and require expensive medical equipment, including braces, chairs, or beds.
Loss of earning capacity: Your attorney will work with a vocational expert, an actuarial accountant, or other financial, medical, or career experts to help determine your expected lifetime earnings had you not sustained your injury. Even if you can return to work, it may be at a lesser wage and fewer hours.
Lifecare costs: Spinal cord injuries often require varying degrees of care, such as a housekeeper, full-time attendant, or nurse. A life care planner can assess these needs and explain them to a jury if needed.
Pain and suffering: Also known as loss of enjoyment of life or non-economic damages, these are the damages that don't have a calculable cost as opposed to other damages like medical bills. Pain and suffering also encompasses loss of consortium, scarring and disfigurement, mental anguish, and humiliation. While pain and suffering may be difficult to observe, it's no less compensable than economic damages that SCI victims should recover.
Some individuals with spinal cord nerve damage develop neurogenic pain—pain or an intense burning or stinging sensation that may never let up due to extreme physical sensitivity or hypersensitivity in some parts of the body. This pain can occur spontaneously or due to various triggers. It can even impact parts of the body that have lost all other feelings of normal sensation.
Treating chronic pain often includes:
Prescription medications
Acupuncture
Spinal or brain electrical stimulation
Surgery
Unfortunately, none of these treatments are entirely successful in relieving neurogenic pain. SCI victims deserve compensation under pain and suffering for the chronic pain they may have to endure because of their injuries.
Who Caused Your Spinal Cord Injury?
Depending on the cause of your spinal cord injury, multiple parties can be responsible for your injury and, therefore, liable for covering your damages. Hiring a skilled lawyer is imperative to hold the appropriate party or parties liable for your injuries. If you don't hold the correct party responsible, you won't receive compensation for your damages at all.
Potentially liable parties for an SCI include:
Other motorists
Employers of other motorists, such as a commercial trucking or delivery company
Vehicle or vehicle parts manufacturers
Municipalities that are responsible for road conditions and traffic lights, and signs
Property or business owners
Your spinal cord injury attorney can ensure that you file claims against the right people and identify all potentially liable parties to maximize your recovery.
Your Injury Attorney Understands Your SCI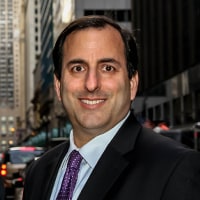 SCIs are far-reaching and complex. Such an injury can impact every facet of your life. You likely won't understand all the medical jargon or the ins and outs. How a spinal cord injury will affect your future depends on the type and severity of your injury and the compensation you receive for it.
However, an experienced SCI attorney is well-versed in these injuries and what kind of lifestyle and the financial impact they can have on you and your family for a long time to come or even the rest of your life.
Suppose you suffer a spinal cord injury because of the reckless behavior of another person. In that case, a spinal cord injury lawyer can help. They will work diligently to ensure you receive the compensation you deserve for your injuries and suffering. They aren't afraid to stand up to insurance companies to fight for your rights. Reach out to a personal injury lawyer.