​How Are Wrongful Death Settlements Paid?
Losing a loved one is always tragic. The pain of a loss intensifies if we lose a loved one because another person or entity was negligent. If that situation happens, every state has laws allowing wrongful death lawsuits and giving families an avenue to pursue compensation for their losses. Although money will never replace the loved one you lost, winning a wrongful death case may provide some comfort moving forward. You may receive a money settlement from an insurance company or a judgment from a judge or jury, but how the money gets to you and your face is another challenge. There are various ways to pay the proceeds from a judgment or settlement. To learn more about the payments after the loss of a loved one, continue reading some of the useful information our
wrongful death attorneys
have compiled. ​ [lwptoc]
Understanding a Wrongful Death Lawsuit?
A wrongful death lawsuit is a civil lawsuit alleging a negligent act or actions that lead to someone's death. The deceased's surviving family members may use a wrongful death lawsuit to recover damages they sustained after losing their loved one. ​
What Damages Are Available in a Wrongful Death Lawsuit?
Plaintiffs can recover two major categories of damages in a
wrongful death lawsuit
. The first category includes the damages the deceased might have recovered had they survived the accident. Those damages include medical bills, property damage, and other economic and non-economic damages owed to the deceased. The plaintiff(s) may recover damages they have sustained in their own right. These damages can include loss of financial support, loss of companionship, loss of guidance, loss of consortium, mental anguish, and emotional trauma. Plaintiffs may also recover for the funeral and burial expenses incurred and other final expenses of the deceased. ​
Who May Sue for Wrongful Death?
Wrongful death laws vary from state to state. Only close relatives are eligible for wrongful death damages. The family members that may pursue wrongful death damages include the deceased's spouse, children, and parents. In some cases, if the deceased died with a will, the executor will file the lawsuit, and if the deceased died without a will, the court appoints a personal representative to pursue a wrongful death claim.
What Happens If the Defendant Has Liability Insurance?
The person or entity that pays out a wrongful death settlement or judgment depends on the defendant's insurance status. If a defendant is uninsured, a plaintiff may be entitled to go after the defendant's assets if the defendant is an individual. However, liability insurance will likely pay a wrongful death claim.
How Does Liability Insurance Work?
Liability insurance is a standard part of a driver's or business's insurance policy. Liability insurance pays for the damage caused by the policyholder after an accident occurs for which they are responsible. Liability insurance provides coverage for the policyholder if they are responsible for another person's property damage and bodily injury. Liability insurance covers economic and non-economic damages, including medical bills, repairs to property, and pain and suffering. ​
How Do Insurance Companies Use Liability Coverage to Pay Wrongful Death Claims?
A wrongful death lawsuit is a personal injury claim. If the case elements are proven, the settlement or judgment gets paid like any other personal injury lawsuit action. Once a settlement or verdict happens, the insurance company sends the plaintiff(s) the money they deserve. Like with other personal injury lawsuits, insurance companies will fight to disprove their insured's liability to ensure that they do not negatively impact the company's profit margin by paying out your claim. Contact a wrongful death attorney in your area to protect your legal rights in a wrongful death case. ​
How Do I Get Compensation if the Defendant Does Not Have Insurance?
An unfortunate reality of settling a wrongful death case is that the
responsible party may not have high enough insurance policy limits
to pay the entire settlement amount or satisfy the judgment. In those scenarios, the surviving family members may not know how to recover sufficient payment for their losses. All insurance policies have an upper limit on their coverage limit. There are circumstances when a policyholder's insurance policy limits are insufficient to pay the settlement or judgment. In those cases, the insurance company may refuse to pay more than the policy limits. If an insurance company refuses to pay more than policy limits, the plaintiff is entitled to pursue the individual's assets to cover the remaining balance. The negligent party is responsible for paying the settlement or judgment, so they are on the hook for any remaining balance left after policy limits. After a settlement or judgment, there are various ways to collect your judgment. If you are having trouble collecting on a wrongful death claim, speak to a local wrongful death attorney in your area. ​
How Will I Receive Payment for a Wrongful Death Claim?
Wrongful death claims are either paid out in a lump sum or by partial payments over time. The way surviving family members receive a wrongful death settlement depends on a few factors. One factor determining how the settlement or judgment gets paid is whether the party is a business or an individual. ​
What Is a Lump-Sum Payment?
If a wrongful death payment is a lump-sum payment, the money a plaintiff deserves after a settlement or a judgment goes out to the surviving family members at once. This method is usually the payment arrangement that large businesses with ample insurance coverage choose when involved in a wrongful death lawsuit. ​
What Happens If They Cannot Make a Lump-Sum Payment?
If a defendant cannot make a single lump-sum payment after being liable in a wrongful death lawsuit, they can negotiate partial payments. The responsible party must pay the plaintiff's damages; therefore, they must arrange to pay the money they owe. Partial payments might continue until they satisfy the judgment. Each side's legal team will discuss the best way to satisfy the judgment.
How Do You Distribute Wrongful Death Settlements?
After plaintiffs collect an award for wrongful death damages, the next step is determining who gets the money from the settlement and when. The deceased's spouse and children receive the money after a settlement. In some states, the spouse will receive a larger percentage of the settlement than the deceased's children. If the children are under 18, they cannot receive the proceeds of a wrongful death settlement or judgment. In most states, a trust must keep the proceeds until the child reaches 18. A trust is an arrangement between a trustee and beneficiaries wherein the trustee agrees to manage and care for the property placed in the trust. Here, the beneficiaries are the children, and when they turn eighteen (or reach the majority), the trustee will ensure that the beneficiary receives their share of the wrongful death benefits. ​
How Do You Pay the Deceased's Debts?
You and your family will not receive the total settlement or judgment amount should you win your wrongful death lawsuit. The judgment must also cover certain bills the deceased left behind. For example, if your loved one left a hospital bill, that must get covered before the settlement money gets distributed among the family. Depending on the state and situation, the court or representative of the deceased's estate will ensure that the debts that the deceased left associated with the accident that took their life (i.e., medical debt) get paid. After the associated debts get paid, the
estate representative
will ensure that the beneficiaries receive their rightful share. ​
Who Receives the Money from a Wrongful Death Settlement?
Settlements from wrongful death lawsuits go to the heirs of the decedent. Any potential plaintiffs for a wrongful death suit are called designated beneficiaries. These designated beneficiaries include the deceased's spouse, children, adopted children, and parents. In some states, more distant relations may get wrongful death damages. Distant relatives include siblings, grandparents, or other relatives. Contact a wrongful death attorney in your area to determine if you are eligible to pursue a wrongful death claim. ​
Are Wrongful Death Settlements Taxable?
Wrongful death damages are compensatory. Compensatory damages are restorative money damages awarded to an accident victim or their family for the harm they suffered because of the negligence of another.
The Internal Revenue Service (IRS)
does not tax compensatory damages. However, consult a tax attorney or other tax professional if you are awarded compensatory damages in a wrongful death suit. You may still be required to pay taxes on compensatory damages during the probate process. If you have any questions, contact an experienced attorney in your area. ​
What Happens If I Do Not Receive the Money Awarded?
If you don't receive the money you should after winning a wrongful death lawsuit, you may have to file a separate lawsuit to recover damages. A garnishment is a legal action wherein a plaintiff attempts to take a portion of the defendant's wages until a judgment is satisfied. Alternatively, a plaintiff may file a lawsuit to place a lien against a defendant's property. If you do not wish to file a separate lawsuit, you may want to talk to your lawyer to file a motion to enforce the judgment. Collecting a judgment can get complicated. Contact a local attorney if you have trouble receiving the money owed you from a judgment. ​
How Can a Wrongful Death Attorney Help Me?
An attorney can help you in various ways, including communicating and advocating for your full recovery. Often insurance companies work hard to avoid paying out any settlements. Unrepresented plaintiffs in wrongful death lawsuits are vulnerable to the tactics of insurance companies. Insurance companies' tactics to avoid paying wrongful death lawsuits center around denying liability. The insurance company will attempt to frame the harm and cause of death to blame the deceased. Having a legal advocate on your side is vital to protect your legal rights after losing a loved one in a wrongful death accident. ​
What if I Cannot Afford an Attorney?
There is no reason to delay pursuing a lawsuit for wrongful death because you think you
cannot afford an attorney
. A wrongful death lawsuit is a civil action, and most civil accident attorneys use a payment structure called a contingency fee to receive payment for their legal services. In a
contingency fee agreement
, a client does not pay a lawyer unless they recover a settlement or judgment. The attorney and client must sign a contingency fee agreement in writing. The terms of the
contingency fee
agreement include the percentage of the settlement that the attorney will receive as payment and who pays litigation costs. The percentage can vary depending on whether the case settles or requires litigation. The law firm or the client may pay litigation costs as the case continues. If the attorney and their firm pre-pay for litigation costs, they must usually receive reimbursement after the case settles. The bottom line is that your family can afford to seek legal help with your wrongful death claim. Families with the right representation regularly take home much higher compensation - even after legal fees. The insurance company will underestimate your losses unless you have a lawyer to prove what you deserve for your wrongful death claim. ​
Contact a Wrongful Death Attorney Today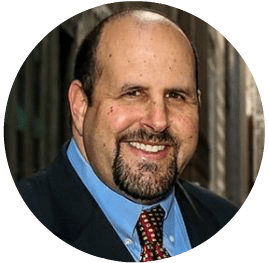 Call an accident attorney in your area to learn more about your options for a wrongful death claim. Accident attorneys help protect your legal rights from medical providers and insurance companies. After losing a loved one, you should focus solely on your recovery. Let an accident attorney do the legal work.