Wrongful Death Statute of Limitations
If you tragically lost a close family member and believed someone else was to blame, you can seek justice by filing a wrongful death claim. While you might be focusing on your grief before you take legal action, know you have limited time to file a case. Time is short when filing a claim for wrongful death due to the
statute of limitations
. A statute of limitations sets out how long you have to file a particular legal cause of action - or an expiration date for your case. Missing the deadline set by a statute of limitations can prevent you from pursuing your lawsuit, denying you the ability to achieve justice in your case. The statute of limitations varies from issue to issue and state to state, so knowing the date for your case can be confusing. Always consult with a wrongful death attorney in your area to make sure you understand the timeframe of your case. Below, we'll explore what wrongful death is, how long you have to file your claim, and other important factors to consider for your claim. Always consider the value of having a
wrongful death attorney
by your side as soon as possible.
What is wrongful death?
A wrongful death lawsuit gives rights to family members of a person who died due to an act of negligence or violence. Family members may seek compensation from liable parties, both to help their financial situation and provide a sense of justice for their loved ones. Each state has different wrongful death laws that set out who can file a claim. In some states, the spouse, child, or parent can file a claim directly. In others, a personal representative of the estate must file the claim and distribute the proceeds to family members. Not all deaths, even accidental deaths, will qualify for a wrongful death lawsuit. Situations must meet specific criteria for the surviving family members to bring a wrongful death claim.
How long do you have to file a claim?
The amount of time you have to file a wrongful death lawsuit will depend on the statute of limitations that applies in your area. A statute of limitations determines how long an injured party has to file a lawsuit from when the harm occurred. In these cases, the clock starts running at the time of death. The statutes range widely - three states only allow you one year to file, while you have five or six years in others. Most states fall within the two- to three-year range. Each state has specific provisions, and below are two examples.
The Statute of Limitations in Illinois for Wrongful Death
The
Illinois wrongful death statute
gives most people two years to file. The two-year period begins from the time of the wrongful death or, if you established an escrow account under the
Criminal Victims' Escrow Account Act,
you must file within two years of when you established the account. If the death was due to violent intentional conduct, the statute of limitations is five years - or within one year of the final disposition of the criminal case. You might not know how the statute of limitations in Illinois applies to your case, and a wrongful death attorney can advise you if you can still bring a claim.
Arizona Wrongful Death Statute of Limitations
Under
Arizona wrongful death statutes
, the statute of limitations for wrongful death claims is two years, which begins when the injured person passes away and not at the time of the accident that led to the injury. In Arizona, a statutory beneficiary may file a wrongful death claim even if the statute of limitations for the decedent's claim for their injuries expired before their death. This means that if you had two years to file an injury claim after an accident, and your loved one was in the hospital for three years before they passed, you can still file a claim for wrongful death. An experienced wrongful death attorney in your area will explain the statute of limitations in your state. They can inform you how long you might have to file and exceptions that might apply in your case.
Are there exceptions to the statute of limitations?
As with most laws, there are exceptions to statutes of limitations. For example, most states have a date of discovery exception. If you did not immediately know your loved one died due to someone else's carelessness or violence, the statute of limitations will not begin to run until you discover the cause of death. An automobile manufacturer might issue a vehicle recall a few years after your loved one crashed, and you might realize that the vehicle defect was the cause of the fatal accident. Your experienced wrongful death attorney can carefully analyze the situation and identify whether you can still bring a claim after the statute of limitations expires due to an exception.
Always discuss a possible claim with a wrongful death lawyer.
Some people think that when a cause of death is obvious, they can handle the process themselves. This is a mistake, as other parties and insurers will fight hard against liability. Never risk losing compensation you deserve - instead, always discuss your claim with a wrongful death attorney. You might wonder if you can afford a lawyer to represent you in your wrongful death claim. You are already dealing with financial losses from the death, so how can you pay legal fees? The good news is that wrongful death attorneys work on a contingency basis, which means you pay nothing upfront or during the case. Then, you only pay fees if the claim is successful. The fee comes right from your settlement, so you do not need extra money to seek help from a wrongful death lawyer. The process begins with a free consultation, and the lawyer decides whether to take the case, and you decide whether to hire the lawyer. They should review all details of their representation, including their fees and how much they might take from your settlement as payment. Usually, it is a reasonable percentage of your recovery. When your wrongful death attorney obtains a settlement for your claim, they will receive a check from the at-fault party's insurance company. The attorney then deducts the percentage amount they agreed upon with you before starting on the case and related expenses. In some cases, the remaining funds go directly to you, but in others, they go to the deceased's estate for distribution to qualified family members. Generally, when you receive a wrongful death settlement, you do not need to pay federal income, estate, or inheritance taxes on the amount. You can review this with your wrongful death attorney, who is ready to answer any questions you might have.
What Can You Recover in a Successful Wrongful Death Claim?
When you lose a loved one to an accident and another party is to blame, you deserve to recover damages for your losses, but what exactly are those? Damages refer to economic or non-economic compensation you receive for your losses. The death must generate quantifiable or measurable losses to seek damages for wrongful death. Damages vary from state to state, but some that are common in wrongful death claims include:
Medical expenses, treatments, and medications for the fatal condition
Hospitalizations and emergency medical care before they died
Burial and funeral expenses
The loss of income for your household
The loss of practical services for your family
The loss of the guidance, protection, and inheritance of your lost loved one
Emotional grief and suffering of family members
The pain and suffering experienced by the victim before their death
The loss of consortium (or companionship) of the deceased
Again, consult an attorney near you to learn the damages allowed in your state. The simplest damages to calculate are past economic losses, including medical or funeral costs. Your family should not have to pay any of the bills stemming from wrongful death. One purpose of wrongful death damages is to put your family in as close a financial position as possible as though the wrongful death had not happened. Lost financial contribution to your household is another key element of wrongful death damages. When you lose a loved one who was a financial contributor, your household can suffer a serious financial shock. You can
seek compensation
to replace your loved one's lost financial contributions and future earning potential. This can include damages covering their lost income from the time the accident prevented them from working through what would have been their working life. This requires complex calculations to determine the present value of future earnings over however many working years your loved one had left. The law also recognizes the lost value of your loved one's household contributions. This can include practical contributions, such as lawn care, childcare, cooking, cleaning, maintenance, and more. It can also include your loved one's presence, protection, guidance, and camaraderie in your home. This can be a significant source of damages, and your wrongful death lawyer will know how to value these losses. Attorneys and insurers often determine the total amount of compensation by adding up the monetary losses from the death of your loved one. From there, this number provides the basis for calculating additional damages for pain and suffering. They might use the multiplier or per diem method to reach the ultimate figure you deserve. These methods are complex, and having a wrongful death attorney helping with your claim is the best way to ensure you seek full damages. Proving
wrongful death damages
requires your attorney to produce convincing evidence of your losses. You also must have strong evidence of liability for the death. You can best achieve this with a wrongful death attorney on your side as soon as possible.
Never Wait to Call an Attorney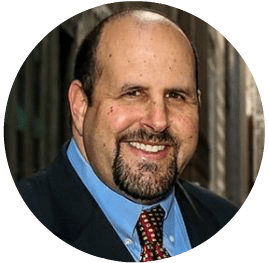 The time to contact an attorney for your wrongful death claim is as soon as possible after your loved one was a victim of a fatal accident. The insurance company of the at-fault party might contact you shortly after the death, and they may offer you a settlement offer in hopes you accept it without consulting with an attorney. Never accept anything without legal counsel, as this offer is likely far less than you deserve. Always understand that insurance companies work for profit, not for you. Insurance companies - like any other company - maximize profit by bringing in revenue while minimizing costs. Minimizing costs for insurance companies means limiting the payments they make on claims. Do not think that wrongful death claims are an exception. Connecting with a local wrongful death attorney as soon as possible allows them to start protecting your rights and shows the insurance company you are serious about your compensation. Preserving evidence is an additional reason to connect with a local wrongful death attorney as soon as possible after the loss. As time passes, evidence can disappear or deteriorate, and it can be more challenging for your lawyer to gather sufficient evidence to support your claim. You want to give your
wrongful death attorney
the best chance at building a strong case by consulting with them right away. You might hear that the statute of limitations in your state is two years and assume you have plenty of time to seek legal help. Life happens, and you focus on your grief, and suddenly, you do not have much time to build a case before filing your lawsuit. Rest assured that
contacting an attorney
will make your life easier - not harder. It will relieve the stress of the legal process hanging over your head and give you peace of mind that a professional is seeking justice for your loved one. Honor your loved one's memory by protecting your family's future. Do not delay in getting started with an experienced attorney.
---
Abels & Annes
100 N LaSalle St #1710 Chicago, IL 60602 (312) 924-7575