Average Settlement For Car Accident Neck and Back Injuries
Your neck and back are two of the most vulnerable areas of your body. An injury to either area can end in permanent disability. The impact of another vehicle can change your life in mere moments.
Car crash victims may need expensive treatments, surgeries, long-term care, rehab, etc., to return to a relatively normal life. However, if the injuries leave them unable to work, they may see bills pile up quickly.
The stress of financial recovery after a neck or back injury can leave you feeling hopeless, but getting your life back on track is possible. With the assistance of an experienced car accident attorney, you can pursue the compensation the law allows after a traffic crash.
If you have suffered an injury in a car accident, contact an attorney in your area immediately to begin the process of reclaiming your life after an injury.
Schedule a Free Initial Consultation
What Factors Affect the Value of My Car Accident Case?
Various factors may increase the final value of your car accident neck and back injury case. There is no guarantee that the case will settle for a specific dollar amount, but the following factors may influence the final value of your settlement:
Liability:
The at-fault driver is responsible for paying for the other driver's damages. It is important to name every responsible defendant to ensure you are in the best position to recover compensation for your losses. For example, if you are in an accident with a commercial truck, you may have a legal claim against the driver, the trucking company, and even the parts manufacturer or mechanics that work on the truck.
Severity of Injuries:
The more serious your injuries, the more monetary value your claim typically has and the greater your potential for financial recovery. If the injuries you sustained are minor and require minimal medical treatment, the value of your claim may be worth less money.
Medical Bills:
See a doctor immediately after a crash. Seeing a doctor right after a car accident alleviates doubt about the cause of the accident. Less time between the accident and getting medical care reduces the risk of creating doubt about the cause of the accident.
If you have serious injuries, your medical bills may increase exponentially. For example, if you suffer a head injury or paralysis, you may face the initial medical bills and the cost of rehabilitation and medical equipment.
Pain and Suffering:
Pain and suffering damages compensate car accident plaintiffs for their intangible experiences from their accident-related injuries. Neck and back injuries can cause extreme immediate pain, as well as chronic pain for many people. These injuries can also cause restrictions that prevent victims from working, helping around the house, or participating in activities they enjoy.
These intangible losses are compensable, and your car accident lawyer can calculate what your pain and suffering is worth under your circumstances.
Lost Income:
Neck and back injuries affect areas of the body that help with mobility. While you are healing, your injuries might keep you from working. You may seek damages for losing time at work. You can recover compensation for current and future income and loss of earning capacity.
Lost earning capacity damages are available if you cannot return to the same industry or at the same rate as you did before the accident. You might recover the difference between your salary before and after the accident.
Property Damage:
Car accident plaintiffs can allege property damage. You should recover damages if your car sustains damage in an accident. An accident attorney can help you plead for financial recovery for property damage.
Lost Companionship or Consortium:
Claims for loss of consortium or lost companionship is a cause of action the plaintiff's spouse brings. State laws differ, but generally, a spouse may have a legal claim for the reasonable value of losing time with their spouse. Typical losses include help with household chores, company, sexual relations, and other benefits of the marriage.
Insurance:
Insurance coverage is usually the main source of recovery for accident victims for their neck and back injuries. If the at-fault driver has the mandatory auto insurance coverage, the injured person can file a claim with their insurer. They may receive a settlement check if the insurance adjuster is willing to favorably settle the case. However, there are some instances where even if the at-fault driver has insurance coverage, their policy limits do not cover the injured person's damages.
When an at-fault driver's insurance coverage does not cover losses, the injured person might use their underinsured or uninsured motorist coverage through their own insurance company. To gain access to this coverage, you must file a separate claim. An accident attorney can assist you through this process.
Common Types of Back Injuries
After an accident that causes a back injury, you may suffer some of these common symptoms:
Pain that radiates down one or both legs.
Pain and tenderness in the back, which can be sore to the touch.
Inability to stand for long periods.
Difficulty standing or walking without pain.
Swelling, bruising, muscle spasms.
Pain that increases with movement.
Difficulty walking and other mobility issues.
Common types of back injuries include:
Sprains and Strains:
Strains and sprains are the most common types of back injuries. A sprained or strained back muscle can cause pain throughout the body. This condition can clear up within several months, or it can be permanent. You may face extensive long-term treatment as you heal from this kind of injury.
Fractured Vertebra:
A fractured vertebra results from spinal trauma. This usually happens in a rear-end accident when the rear car collides with the front car and jolts to driver or passengers forward. A fractured vertebra can cause problems ranging from a change in posture to paralysis. The patient may also continue to deal with chronic pain after the initial injury heals.
Herniated Disc:
This injury results from trauma to an injured person's spinal discs. If a person suffers from a herniated disc, they may have nerve damage, numbness, and chronic pain that may take many years to fully recover from.
Soft Tissue Injuries:
A soft tissue injury is a trauma to the body that can leave a patient with lingering pain. The effect of a soft tissue injury may never go away.
Common Types of Neck Injuries
Car accident plaintiffs that suffer from a neck injury may live with some of the following symptoms:
Stiff neck.
Decreased range of motion.
Trouble breathing.
Tenderness and swelling.
Weakness.
Difficulty walking.
Pain that travels from the neck to the shoulders and all the way down the spine.
Common types of neck injuries include the following:
Pinched Nerves:
A pinched nerve happens when too much pressure is on the neck and spine. The pain from this condition can affect your entire body. Pinched nerves can resolve quickly, and the patient may return to normal life within weeks or months. However, some pinched nerves cause chronic pain and other issues.
Spinal Fractures:
Spinal fractures can be devastating for an injured person. This condition can cause the patient to lose range of motion, lose sleep, suffer from headaches, and even become paralyzed. A spinal fracture or spinal cord injury can leave the patient with a lifelong disability. Treatment may include surgery and rehabilitative care.
Fractured Cervical Spine:
A fractured cervical spine is also a spinal cord injury that may be considered catastrophic. This condition can cause paralysis-a potentially permanent condition. Treatment may include surgery, medication, and physical therapy.
Stuff Muscles and Tendons:
This may be one of the least severe types of neck injuries. A car accident can cause a plaintiff to suffer from stiffness that may require physical therapy to reduce the pain and return to normal.
Whiplash:
Whiplash happens when a driver or passenger's neck is forced forward quickly and then violently forced back to the original position. Whiplash can be painful. Treatment usually includes rest, ice, and immobilization.
How Can a Neck and Back Injury Attorney Help Me?
Taking advantage of the experience of a car accident attorney can help increase your odds of a successful financial recovery. An experienced neck and back car accident attorney can help you in the following ways:
Help Build Your Case:
Your accident attorney can help you build your case. As your case progresses, your legal team will investigate the cause of the accident and gather evidence to support your claim.
Examples of the information that you and your attorney will look for include:
Video footage of how the accident happened.
Pictures of injuries and property damage.
Medical records and bills.
An accident attorney may decide your case needs the assistance of an expert witness. Expert witnesses work to evaluate your injuries and losses and explain their effects to the jury.
Negotiate With The Insurance Company On Your Behalf:
An accident attorney can help you avoid leaving money on the table during settlement negotiations. Accident victims that do not have attorneys make common mistakes that keep them from getting the money they deserve, like admitting fault, accepting responsibility, and speaking to the insurance company before they speak to an attorney.
Comply With Procedural Rules and File a Lawsuit:
If your case cannot resolve during negotiations, it will proceed to trial. Filing a complaint initiates a lawsuit. An attorney working on your behalf increases the odds of a successful outcome and the likelihood of full financial recovery.
Help You Focus Solely on Healing From Your Injuries:
An accident attorney will take care of the legal side of your recovery. Hiring an attorney lets you leave the law in the hands of the experts. Your attorney will answer your questions so you do not fall down an online rabbit hole. With an attorney on your case, you can focus solely on your physical and emotional recovery after an accident.
How Common Are Car Crashes In The United States?
In a recent year, more than 2.1 million people visited emergency rooms across the U.S. due to injuries from traffic crashes. Nearly 41,000 people died in crashes that same year, leading to about $430 billion in fatality-related losses.
With an average of 5,750 people suffering injuries in car accidents each day, everyone should be ready for a possible accident and injury. While some people might not suffer fatal injuries, they can still have serious back or neck injuries that affect their lives for weeks, months, or years.
If you sustained injuries in a recent crash, you should take steps to protect your health and your legal rights to possible compensation.
What Should I Do After an Accident?
The steps that you take after a crash are important. The initial steps after a traffic crash can make or break your case. You want to ensure that you make decisions that will positively impact your physical health and your legal claim.
These include:
Seek medical help immediately. A physician will check for conditions that need emergency medical care and possibly save your life.
Avoid contact with the at-fault driver's insurance company. Insurance companies are for-profit businesses, so they focus on saving money. Insurance companies protect profit margins by avoiding claim payouts.
Gather any evidence from the scene.
Speak to an attorney.
What If I Cannot Afford An Attorney?
Many accident victims do not pursue compensation because they fear they cannot afford an attorney. Fortunately, most car accident attorneys work on a contingency fee basis.
Under a contingency fee agreement, a car accident attorney and their client agree that the attorney will not get paid unless the client receives a settlement for their car accident claim. The attorney and client must sign a written contingency fee agreement. The lawyer will receive a percentage of the final settlement amount.
Contact An Attorney Today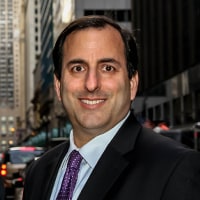 If you or your family member has suffered from a neck or back injury, contact a personal injury law firm in Chicago today. An accident attorney can help you protect your legal rights.