What Happens When Someone Dies in a Car Accident?
It is always tragic when we lose a loved one. Their death leaves so many questions, no matter how they die. With almost
43,000 traffic fatalities last year
- and numbers steadily increasing - more and more families must deal with the aftermath of a sudden tragedy. Whether you lose a parent, spouse, or child in a crash, the effects are life-changing in many different ways. What happens to help you when someone dies suddenly because of a car accident? Knowing what to do next can be overwhelming if you have lost someone in a traffic crash. A
wrongful death attorney
can help you pursue damages after you lose a family member in a traffic accident. Call a wrongful death attorney in your area immediately if your loved one died in a car accident.
How Are Wrongful Death Claims Paid?
When you lose a family member in a car accident, you not only lose part of your emotional support system, but you may also lose significant financial support. Wrongful death claims allow family members to receive economic benefits from the responsible party after losing a loved one in a car accident. However, even after winning a case, you may have difficulty getting the money into your bank account. Continue reading to learn how parties pay wrongful death claims.
How Will I Receive Payment for a Wrongful Death Judgment?
The defendant must pay the judgment if a judge or jury awards settlement money. However, some defendants cannot pay the judgment. How does that affect you and your family? There are several ways that wrongful death claims get paid to plaintiffs. Ultimately, the best way to receive payment will be what gets you the money you deserve quickly and in full. To learn more about how defendants pay plaintiffs in wrongful death claims, continue reading.
What Is a Lump Sum Payment?
A lump sum payment is one payment in full of the money awarded to a plaintiff in a wrongful death lawsuit
. Lump sum payments are the most common way for plaintiffs to receive their money if the defendant is insured. The defendant's insurance company will pay the entire judgment if the defendant is insured.
What Are Periodic Payments?
Setting up a periodic payment plan
may be the best way to recover your judgment if the defendant does not have insurance or does not have enough insurance. Payment plans will have set payment dates. Talk to your attorney about setting up a periodic payment schedule with the defendant. Your attorney and the defense counsel will negotiate a payment schedule so you can receive your settlement award.
How Are Wrongful Death Settlements Distributed?
After choosing a payment structure, the next thing to focus on is how to distribute the funds to beneficiaries. The deceased's spouse and children receive the money from a wrongful death settlement. In some states, the surviving spouse will receive more than the children. Most states prohibit minor children from receiving wrongful death proceeds until they are adults. Therefore, the percentage of the settlement that belongs to the child is typically placed into a trust until the child reaches eighteen years old.
Does the IRS Tax Wrongful Death Settlements?
You may wonder whether the IRS taxes wrongful death settlements. Wrongful death damages are compensatory and compensatory damages, and the
IRS usually doesn't tax them
. However, when you receive a settlement payout, consult a tax professional to determine liability for tax obligations.
What Should I Do If the Defendant Does Not Pay the Judgment?
Sometimes,
wrongful death plaintiffs
face a situation when the defendant fails to pay the settlement award. Sometimes defendants refuse to pay the settlement amount, but others do not have the money to pay a settlement. If the defendant does not pay, the
plaintiff still has some options to secure payment
of the judgment.
Motions in Court
Your attorney may want to file a motion in court to enforce the judgment. Motion work is the simplest way to get the defendant to pay you your money. You can discuss this option with your attorney to determine if this is the best option for you but filing a motion to enforce the judgment is usually the first step.
Garnishment
Garnishment is a separate legal action designed to recover money from a defendant in a wrongful death action. Garnishment allows a plaintiff to receive a portion of the defendant's income until the judgment is satisfied. Your wrongful death lawyer may be willing to take on your garnishment case if they have the experience, but if they do not, they may refer you to a garnishment lawyer they trust.
Personal Assets
Another avenue to get the money from a wrongful death case is to pursue the defendant's assets. If the defendant owns property, you can receive their property instead of the money owed by the defendant. Seizing a defendant's assets can get complicated quickly. If you want to collect your judgment this way, talk to your attorney about it.
How Are the Deceased's Debts Paid?
Plaintiffs may recover the same damages the deceased would have if they had survived the accident. That includes medical bills.
Settlement money must generally pay medical bills
before the rest goes to the plaintiffs.
What Are Potential Defenses to a Wrongful Death Lawsuit?
As in any other lawsuit, the defense will defend against the allegations. To prove a wrongful death claim,
you must prove that the defendant's negligent actions caused the accident
that took your loved one's life. If a plaintiff cannot prove each element of negligence, then they will lose their case. A defendant will try to disprove one or more of the elements of negligence. If they can attack one element successfully, the court can dismiss your case. Never try to represent yourself. An experienced accident attorney will help you prove your case by anticipating the defense's arguments. Insurance companies are for-profit businesses, meaning the company's priority is to protect its bottom line. An insurance company may avoid paying your settlement by claiming that the deceased was somehow at fault. It may also claim that the injuries you have suffered because you lost a loved one are not as severe as you claim them to be, so you need an attorney at every stage of a wrongful death lawsuit. If an insurance company cannot avoid accepting fault, insurance defense lawyers will work to minimize your damages. If an insurance company can get you to make a statement about the accident or your injuries, they will use it to decrease your odds of a successful claim. Always speak to an attorney before speaking to anyone from the opposing side's insurance company.
What Determines the Value of a Wrongful Death Claim?
Putting a monetary value on your loved one's life is impossible. There is no way to assign an economic value to all the memories you shared and the pain you feel now that they are gone. Unfortunately, a part of a wrongful death case is putting a number on the harm your family suffered because of losing a loved one. Your attorney will work closely with you as you build the damages part of your case. This topic is sensitive, but here are some things that the insurance company and the court consider when determining damages in a wrongful death lawsuit.
The Deceased's Earning Capacity
The insurance company and the court will examine your loved one's earning capacity as they try to assign a monetary value to your wrongful death claim. The deceased's education, current employment, salary, and future earning potential are all considerations when determining an amount for damages. Your attorney may use this information as support for allegations made within the lawsuit.
The Deceased's Health
The insurance company and the court will consider life expectancy as it decides on damages. An older deceased may recover less. A deceased person who suffered from numerous health conditions that would likely shorten their life might recover less than a healthy person.
Whether the Deceased Left Children Behind
A deceased who left behind children may recover more than one with adult children left behind or no kids. The children of the deceased need financial support. You might argue for a larger settlement if the deceased supported minor children. There is no way to know what your case is worth until it ends. That is why you need an attorney working on your behalf as you pursue compensation. There is no reason to do it all alone. It is hard enough to grieve the loss of a loved one, and you should not have to deal with the pressures of the legal system. If you have lost a loved one in an accident, call a wrongful death attorney in your area.
How Can an Attorney Help Me?
If you have an attorney to represent you in your personal injury case, your family can focus on grieving and leave the legal side to the attorneys. If you lost a loved one because of another person or business's negligence, call an experienced wrongful death attorney in your area. Continue reading to learn more about how an attorney can assist you in your wrongful death claim. To pursue your wrongful death case, an attorney can:
Negotiate with the insurance company for you. The last thing you should have to worry about after losing a loved one is dealing with an intimidating insurance company. A car accident death lawyer will take care of the legal side so you can focus on caring for yourself and your family.
Build your case. Your attorney will help you build your case from your first meeting. As the lawsuit continues, you and your attorney will discuss your damages and how the accident changed your life. These details will help your attorney prove your case and increase your odds of a larger settlement amount.
Answer your questions about the case. Communicate with your attorney to get better results.
What If I Cannot Afford an Attorney?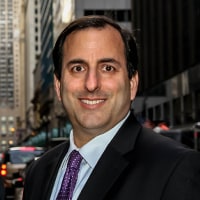 If you lost a loved one in a wrongful death accident, do not fret about the cost of legal services. Many accident attorneys across the country represent wrongful death accident victims on a contingency fee basis. A
contingency fee arrangement
allows clients to defer payment for legal services until the case settles. If you and your attorney agree to work on a contingency basis, you and your attorney must sign it. Discuss all the terms of your agreement with your lawyer. You and your attorney can include any terms in your contract that you agree to, but some terms are standard. For example, payment of litigation fees and the percentage of the final settlement your attorney receives as payment for their legal
fees
.
Contact an Attorney Today
An experienced accident attorney working for you can help ease the burden of losing a loved one in a wrongful death accident. While grieving, you need as large a support system as possible. An attorney takes on the burden of speaking to insurance companies and defense lawyers, negotiating settlement terms, and representing your case at trial. If you have lost a loved one in an accident, call an experienced accident attorney in your area.