After a loved one dies in a car accident, whether immediately or hours, days, or even weeks or months later, you have a lot to deal with: Your grief, funeral and burial arrangements, and medical bills are just a few pressing concerns. You might have to figure out how you are going to pay for all of that, plus your short-term bills, and your long-term living expenses.
Add the legalities of the accident to those considerations.
All of these thoughts may race through your mind all at once and can overwhelm anyone. Having someone help you through the complicated legalities of a wrongful death can help reduce the stress of everything else—you have an experienced auto accident attorney in your corner to help with these difficult to comprehend procedures.
Driver Consequences
The at-fault driver might face criminal charges for the accident if he or she drove under the influence, drove recklessly, or committed road rage or another criminal act that caused the accident. Even if that person is charged in criminal court, your injury lawyer can still start settlement negotiations with that person's insurance company or file a civil lawsuit against that person for wrongful death. Criminal proceedings take place separately from any civil lawsuit you file to recover compensation.
Wrongful Death Lawsuits
In Illinois, you can only file a wrongful death lawsuit if the decedent could have filed a lawsuit for injuries had he or she survived. Additionally, only the personal representative of the decedent's estate can file the lawsuit. The personal representative files the lawsuit on behalf of the estate, and the damages won in the lawsuit are benefit the decedent's next of kin, including his or her spouse and children. The amount you recover will go directly to those next of kin, whether through settlement or trial.
At-Fault Driver Liability
In some cases, the at-fault driver isn't criminally liable. If the driver had a medical emergency or something malfunctioned on the vehicle to cause the accident, the driver or his insurance company is still liable, but others might also share in the liability, including:
A third driver—for example, a vehicle that loses control and causes another vehicle to hit your loved one. If the second vehicle caused the death, the first driver's actions may have led to it, and that driver might bear liability to you.
The owner of the vehicle, if the owner and driver are not the same people. Sometimes, for example, a person might let a friend or relative use the vehicle for the benefit of or as the agent of the owner.
The leasing company and/or agent if the vehicle is leased. If the leasing agent knew or should have known about a problem with the leased vehicle, the agent or company might share in the liability.
An employer of the driver, if the driver was on duty and performing job responsibilities at the time of the accident.
When you retain a car accident attorney, the attorney's investigation sometimes turns up others who might have caused or contributed to the accident.
If the fatal accident involved a commercial vehicle, additional parties could share in the liability, including but not limited to the owner of the company, the owner of the commercial vehicle, the leasing agent for the commercial vehicle, the company that leased the vehicle, and maintenance and repair crews.
Causes of Severe Car Accidents
Car accidents often range from mild to severe, and can cause a large range of different injuries, from bruises and broken bones to spinal cord injuries and traumatic brain injuries. However, not all car accidents cause serious injuries–some lead to death.
Fatal car accidents can be caused by:
In reality, any accident is capable of causing severe injuries or death. Car accidents are unpredictable, even a common rear-end collision can cause an irreversible spinal cord injury or complicated head trauma, all which can lead to the tragic loss of a loved one. 
Injuries that can Cause a Wrongful Death
Wrongful death occurs when a victim dies because of someone else's negligence. In the case of a car accident, this could mean that the victim died at the site of the accident or at the hospital days, weeks, or even months after their accident. Many severe injuries can cause complications, and unfortunately, sometimes treatment isn't enough or there just isn't anything healthcare workers can do. 
Spinal cord injuries are a common severe injury that a victim of a car accident can suffer. Spinal injuries can have complications such as paralysis and permanent disability. A severe spinal cord injury can place someone in a coma or even cause death to occur on impact. 
Traumatic brain injuries are also known to have a host of complications. A severe brain injury can cause death at the scene of the accident, or death because of complications at a later date. One may experience brain death, coma, or vegetative state before they pass away. 
Wrongful death can be hard on all parties involved. It can be incredibly hard to do anything after losing a loved one, especially going through a process like filing a lawsuit. Going through grief and also trying to find justice for the death of your family member is a lot to put on one person. The dedicated attorneys at Abels & Annes can help you to get through this process. We're here to take the weight off of your shoulders so you don't have to go through this alone. 
How Does a Wrongful Death Lawsuit Work?
A wrongful death lawsuit is slightly different from a regular car accident lawsuit, as the person who was involved in the accident has passed away and is therefore not able to file the lawsuit. If someone you love has died in a car accident and you're looking to receive justice and compensation on their behalf, the first thing you'll have to do is find out if you're eligible to file the lawsuit. 
Wrongful death litigation can be filed by a spouse, domestic partner, or children of the deceased party. If the victim was a minor, the case may be filed by the parent or guardian of the child. Once you determine your eligibility to file the case, you'll want to speak to a lawyer. It's important to find a quality attorney who has years of experience working with wrongful death cases and a reputation to back it up. You'll want to ensure they have a solid track record of good settlements before you agree to work with them. 
After hiring your attorney, they'll begin the investigation of your case. This will involve looking at liability, medical bills and other costs that your loved one occured before they died, and other forms of damages, like loss of future earnings. 
Your attorney will then file a claim, and eventually send a settlement demand to the at-fault party's insurance company. This settlement demand will be for an amount that your attorney believes the case is worth. The insurance company of the at-fault party will return with their first offer and negotiations will continue until a settlement is hopefully reached. If you do not reach a fair settlement, you and your attorney can make the decision to take the case to trial.
Before trial, your case will go into a period called "discovery". Discovery allows both sides to further investigate the case. The opposing side will be able to look deeper into the facts, looking at medical records, statements, reports, and any other evidence. Your attorney will also be doing the same to the defendant. There will be both written and oral discovery.
If the case doesn't settle during litigation, it will eventually go to trial where the judge or jury will decide who was liable in causing the accident and determine the outcome of the lawsuit. 
Should I Settle My Wrongful Death Case?
Choosing to settle can be a hard decision, especially when the case is on behalf of your deceased loved one. You may be tempted to take quick cash to avoid the long process of a lawsuit, but it's not worth it. It can be hard to determine when it is time to take a settlement, but your attorney can help guide you on making the right decision. 
Most cases, in fact around 95%, of personal injury claims settle before trial. However, in some situations the insurance company is just not willing to pay what the injured party or those representing the deceased deserve. Your attorney can explain your rights and options to you and use their experience to help guide you to the right decision. Some attorneys take a settlement very quickly so they can move on to the next case. But this is not always right for the client. The attorneys at Abels & Annes have your best interests in mind and will help you to make the decision that works best for the facts of your case.
Recoverable Damages
According to Section 2 of Illinois's Wrongful Death Act, the next of kin can recover certain noneconomic damages, including mental suffering, grief, and sorrow. Additional recoverable damages include:
The decedent's medical expenses, which could prove extensive if the decedent spends several days or weeks in the hospital and ultimately dies as a result of his or her injuries.
The decedent's damaged personal property.
The decedent's burial and funeral expenses.
Income lost while the decedent could not work before his or her death.
Future lost earnings for income lost after the decedent's death.
Loss of consortium because you can no longer have a physical relationship with your spouse, if your spouse died wrongfully in the accident.
Loss of companionship.
Loss of services like yard maintenance, child care, home maintenance, elderly care, vehicle maintenance, cooking, cleaning, and grocery shopping.
It is difficult to determine how much your case is worth. Insurance companies and the courts use several factors to assign a value to noneconomic damages. Economic damages, such as hospital expenses and damaged property, are easier to calculate, as those items have a specific price attached to them.
Although we know that no amount of money will bring back your loved one, the money you could recover may help ease the financial burden of having lost a breadwinner in your family.
Dealing With Insurance Companies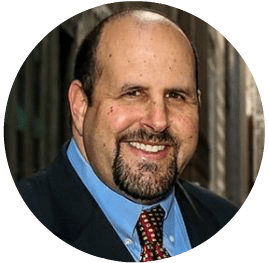 Your lawyer will have to deal with the at-fault driver's insurance company, and if others are liable for the accident, with their insurance companies, too. Keep in mind that an insurance company is in business to make a profit. That means that it can and will use what you say against you to find a way to offer you a low settlement or to deny your claim.
After the accident, call a car accident lawyer immediately. Your car accident attorney can contact the at-fault driver's insurance company and your loved one's insurance company to notify them of a fatal accident. Your lawyer can and should handle all communications with the insurance companies.
The insurance companies may try to get between you and your lawyer and get information directly from you. Do not answer their questions or give them information, and instead refer them to your lawyer. Let your attorney speak to the insurance companies so you do not inadvertently give them any information they could use against you.
Contact an Experienced Wrongful Death Attorney
If someone you love passed away because of a car accident, the attorneys at Abels & Annes are here to help you get the compensation and justice that you and your family deserves. We have years of experience working on wrongful deaths caused by car accidents and are ready to help you get the best settlement possible. For more information, please contact us online or at (312) 924-7575. 
---
Abels & Annes
100 N LaSalle St #1710
Chicago, IL 60602
(312) 924-7575