How Much Does a Lawyer Cost for a Car Accident?
Can I Afford a Car Accident Attorney?
Yes most car accident attorneys work off contingency fees. Your health is what you think about the most after a car accident. Your physical well-being is disturbed without any warning, and you might never be the same again. Thus, you are worried about your physical recovery and whether it is possible. Several consequences come from your physical injuries. One of the immediate impacts is on your finances. Money is going out of your account because of the avalanche of medical bills that you may be paying. Even if the insurance company covers its share, you still have copayments. Then, money may not be going into your account because your injuries can keep you from working. The combination of the two makes the aftermath of a car accident challenging for many families.
Do Not Let Money Get in the Way of Getting Legal Help
With this in mind, some people think they cannot
hire a lawyer
because they do not have the money. They imagine car accident lawyer who asks for a retainer fee upfront and then charges them by the hour. Unfortunately, some people do not dig deeper and let this keep them from getting legal help after car accidents. However, the personal injury legal system does not work this way. If personal injury lawyers require a significant investment upfront, they will be out of reach for most people who have suffered injuries in a car accident. The average American does not have a large cushion in their bank account, let alone enough money to pay for a lawyer when they may not be earning money. The legal system understands that injured car accident victims are not sitting on large amounts of cash. However, everyone should have the ability to hire an experienced 
car accident attorney
to represent them as they seek financial compensation for their injuries.
The Personal Injury System Wants You to Get Legal Help
Nonetheless, the public policy of the personal injury law system is to help people afford legal help in their time of need. People with and without financial means both get injured in car accidents. Both should receive the same treatment and financial recovery when someone else is to blame for their car accident injuries. From a lawyer's perspective, they might price themselves out of existence if they required people to invest a large sum of money upfront after their accident. They would be selling something that people cannot afford, and they won't earn a living themselves.
Insurance Companies Have Lawyers. So Should You
The law makes accommodations that help people get legal representation. Otherwise, the insurance companies will be staffed up with defense lawyers, while claimants will be powerless to stop them from their usual tricks. Injured accident victims need someone to stand up and fight for them to receive everything that they legally deserve after an accident.
How Does the Contingency System Work?
Car accident lawyers work for you on a contingency basis —
you must win your case before you need to pay the lawyer
. Winning can mean one of two things:
You successfully settled your insurance claim and received a check from the insurance company or the responsible driver
You took your case to a jury trial and won a verdict in court
The Representation Agreement Lays Out Everything
Personal injury lawyers will sign a representation agreement with you that begins your attorney-client relationship and makes them your lawyer. It is a binding contract that both of you must follow. The representation agreement details all the terms of your arrangements with the lawyer, both financial and otherwise. One of the significant aspects of representation by an attorney is the cost of the lawyer's representation and how they get paid. The contingency fee agreement must state everything. Once you sign the agreement, neither you nor your lawyer can change it easily. Therefore, the representation agreement should be extensive. Everything needs to be in writing. There is no such thing as an oral agreement between a client and a lawyer.
Terms of the Representation Agreement
The first thing that a representation agreement will address in terms of fees is how much the lawyer receives if you win your case. A lawyer gets a percentage of what you recover. Your contingency agreement may specify two different rates:
The percentage that an attorney receives if you successfully settle your claim
The lawyer's percentage if your case goes to trial. This is usually a slightly higher rate because the lawyer must invest far more time and takes on additional risk.
These rates remain the same regardless of whether your case takes months or years. If your case results in a years-long trial with court hearings and appeals, the lawyer will still receive the same percentage of money. The same thing is true if your case settles after a short period, even though that is highly unlikely given the tricks that insurance companies use to put up barriers.
Treatment of Litigation Expenses in a Representation Agreement
Other litigation expenses appear in the
representation agreement
, such as fees for expert witnesses. Lawyers may handle these types of costs in varying ways. In many cases, the cost for the
expert witness
will come out of the accident victim's settlement or jury award. However, remember that you are getting value from the expert witness' testimony. A persuasive and compelling expert witness can do the following:
An accident reconstruction expert can help you prove liability in a close case
A medical or vocational expert can increase your damages by testifying about the effects of your injuries.
There may be other fees that can come out of a personal injury settlement or award. Unless explicitly addressed in the representation agreement, an attorney can charge you for nothing and deduct nothing from your payment.
You Will Not Get Bills During Your Case
You may be wondering what happens while your case is pending. The lawyer will not send you bills while your case is pending. In fact, they may not even send you an invoice at all. Hourly fees do not apply to your case. The contingency fee usually pays for everything. If you do not win your case, you do not need to worry about getting a hefty legal bill for your attorney's time. Your lawyer is taking risks of their own to represent you. They do not get paid if you do not win your case. It does not matter how much time they have spent and invested in your case. Your lawyer must diligently represent you and devote as much time as necessary to help your case. However, they are doing it without any guarantee of payment for them. If you come away without money for some reason, the lawyer will end up empty-handed too.
Lawyers Want to Know that You Have a Strong Case
Lawyers will be selective in the cases that they take. Since they also have risks, they may not accept your case if they do not think that it will succeed. Otherwise, they will be spending time on your claim that they can use in other cases that can make money for them. The initial consultation is the lawyer interviewing you to see if your case has strength and will put you in line for financial recovery. For example, if you were injured when you rear-ended another car, the lawyer may not want to accept your case because it will be a stretch to get financial compensation.
A Lawyer Would Receive Part of Your Settlement or Award
If you win your case, the lawyer gets paid before you receive your compensation. Your check will first go to the lawyer's account. Medical providers and your health insurance company have the legal right to receive payment first since they have already advanced money in your case. In addition, a disability insurance company has a right to recoup the money that they paid if you filed a claim. Then, your lawyer has the legal right to take their part of your payment as detailed in your representation agreement. They will give you an accounting of everything that came out of your money before you receive it. This process does not take very long. You will get your check shortly after it hits your lawyer's account.
Lawyers Must Charge You Reasonable Fees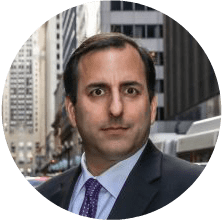 Some clients worry about the contingency fee that a lawyer charges. They do not want to give up too much of their money because they know that they will need it in the future. Rest assured that an attorney cannot charge any percentage that they want. Lawyers must follow rules of professional responsibility. One of these rules is that the lawyer's fee must not be unreasonable. They also cannot charge you unjustified expenses. For example, they cannot use their copy machine to charge you exorbitant fees for each page (although they may charge something for services like making copies). Lawyers take these professional obligations very seriously because they can get in trouble if they break the rules. If you think that a lawyer is charging an excessive fee, you are always free to consult with other lawyers. A
free no-obligation consultation is precisely that
. You do not owe the lawyer anything to
talk about your case
.
The Risks You Take When You Try to Handle Your Case
If you plan to save money by not hiring an attorney, you will make a big mistake because:
You need to prove liability for your car accident. If you do not prove that someone caused your injuries, you cannot receive any money. Working on your own, you may not gather the necessary evidence and show why someone else should pay.
If you do not have a lawyer representing you, there is a far greater chance that you will settle your case for less than it is worth. A lawyer knows the value of your claim, and they will make sure that you know when an insurance company has made you a low settlement offer that you are better off rejecting. Without a lawyer, an insurance company can take advantage of you.
Handling your own claim can lead to stress and difficulty when you are already facing enough of them because of your accident
The insurance company can try to pressure you directly, tricking you into making admissions that can either cause you to have your claim denied or reduce the value of your claim
Do not let fear of money keep you from hiring an experienced attorney. It will come back to haunt you in more ways than one. An attorney adds quite a bit of value for their money. Without an attorney, you risk not getting anything or signing away your legal right to compensation for pennies on the dollar. There is no risk to you, and you can only benefit when you hire an experienced attorney to fight on your behalf. If you reach out to a lawyer to schedule a free consultation, you are under no obligation to hire them. However, this is a call that you need to make quickly. You only have a limited time to start the legal process following a car accident. Now that you know you can afford a car accident attorney, do not delay in finding the right one for your case. Your attorney can do a lot while you focus on your medical treatment and physical recovery. Never assume the legal process happens automatically, as you must take proactive steps to protect your rights. To do that, consult a car accident lawyer for free today.