How Much Does It Cost to Talk to a Lawyer?
How Much Does is Cost to Talk to an Attorney?
Many people who need legal help are concerned about how much it will cost to speak to an attorney. This is particularly common if you suffer an accidental injury and need to seek compensation. Fortunately, most personal injury attorneys offer free consultations, so you do not pay anything to speak to a
personal injury lawyer
and get an opinion on your case. It also means you can shop around and not feel obligated to go with the first lawyer you speak with because you have already invested money. The benefits work for both parties as the lawyer can determine if they should take you on as a client.
Lawyers should provide free consultations
Attorneys have spent years getting an education, and their time is valuable. Some lawyers charge for meeting with clients, making phone calls, and completing other tasks. They have more control over what they can charge potential and current clients when they have their own firm. Attorneys in different legal areas will have different fee structures. A criminal defense lawyer can decide to charge a fee for an initial consultation, while a personal injury lawyer may not. Most personal injury lawyers will not charge fees for initial consultations, as they typically only collect fees if they obtain compensation on their clients' behalf. Remember, the attorney is not offering specific legal advice if the consultation is free. While you will likely not get free legal advice, you will get an overview of what you can expect if you pursue a claim. The initial consultation aims to determine whether they will take your case and whether you wish to hire them. During your consultation, ask questions about the attorney's experience, communication style, and anything else you may be interested in. You do not have official legal representation unless you sign a representation agreement with the firm or attorney.
Consultations with a price
Some lawyers charge hourly and flat-rate fees. If they work on an hourly rate, the firm will advise you of the costs per hour before you can agree to move forward. In some cases, these consultations may involve the attorney providing legal advice regarding the matter you are discussing. They will provide legal guidance on what to do next and available legal strategies. Since you are paying for the service and they are offering legal advice, there is attorney-client privilege. A flat rate consultation fee is when a lawyer has a payment schedule for all consultations, regardless of length. You will have a set fee, and if the meeting is long, you get your money's worth, but if it is short, you can feel like you spent more than you should have. Attorneys also have disadvantages, especially if the meeting is long and they cannot charge additional fees. You will need to make a payment before you go to the constitution.
What determines cost?
Lawyers can set their fees within certain ethical limits and often consider several factors when determining what they will charge. For example, many lawyers must consider their practice areas, experience, and what they will discuss at the consultation.
Practice area
In some
practice areas
, like personal injury, free consultations are standard. In others, however, it may be customary for lawyers to charge for an initial consultation. If the attorney plans to provide legal advice, they will likely decide to charge for a consultation. For example, if you want to consult with an attorney about which business entity you should choose for your startup, expect to pay a fee.
Experience level
If a lawyer does charge for a consultation, they will also factor in their experience level. If they have extensive experience with the matter and are in high demand, they will likely have higher fees than a lawyer who just got out of law school.
What will they discuss?
What you will discuss at your consultation will depend on the purpose of your consultation and the legal practice area your issue falls into. For example, at a personal injury consultation, your lawyer will want to learn the facts of your case to determine whether you have a viable claim. On the other hand, if you are meeting with a divorce attorney who charges a fee for their consultations, you may discuss things like your finances, your goals, and how the lawyer can help you obtain a favorable result.
Types of attorney's fees
Aside from fees for an initial consultation, there are other
fees that attorneys
will charge once they begin your case. The area of law they practice will dictate the types of fees they use. There are three ways they can structure their fees - hourly, flat, and contingency.
Hourly
Hourly fees are what you will traditionally see on television shows. Essentially, you will pay for a certain amount of hours ahead of time, often known as a retainer. Then you will compensate the lawyer for every hour they work on your case once the retainer runs out. The law firm will send you a monthly statement that shows the hours worked and the fees you owe. Depending on the firm, you can work out a payment plan, but it is difficult to predict how much work one case requires until they do it. Hourly fees range, and the practice areas you see hourly fees are:
Criminal defense
Business advisory matters
Child custody
Tax advice
Divorce
Child custody
Corporate defense
Intellectual property issues
You can recover attorneys fees through a court ruling depending on your case. It is a discretionary decision of the judge, and there is no guarantee that you will get your money back.
Flat
Lawyers often handle routine matters with a flat rate fee structure. Some firms will offer payment arrangements but do not count on that. You will likely see these fee structures for:
No-fault divorce
Real estate
Traffic Defense
Wills
Drafting contracts
Business entity formation
Contingency Fees
In a
contingency fee arrangement
, attorneys will only get paid if they obtain compensation for their clients. They will take a predetermined percentage of their client's total monetary recovery. The arrangement comes with conditions, and lawyers take a considerable risk when they work on contingency. They do not get reimbursement for their work if they do not win.
What cases involve contingency fees?
Contingency works best for those who cannot afford a lawyer but need assistance with a legal matter. The law firm will pay upfront costs like filing fees, court costs, medical treatment, and expert witnesses. You will often see these fee structures for personal injury cases. Examples of cases that lawyers usually handle on a contingency fee basis include:
Types of recoverable compensation
If you have suffered injuries, you are likely wondering what losses you can obtain compensation for. Some commonly sought losses in injury cases include:
Medical expenses
Lost income
Property damage
Physical and emotional pain and suffering
Lost quality of life
Importantly, the law entitles injury victims to compensation for future economic and non-economic losses. For this reason, any settlement you accept should take into account future damages in addition to the damages you have already incurred. An experienced attorney can evaluate your case and determine whether you will have future losses and, if so, their value. In many cases, determining future losses requires working with medical and financial experts who can provide expert testimony.
Specific Things Your Lawyer Can Do
Seeking compensation after a preventable accident is a complicated matter. Some of the specific things a lawyer may do on your behalf include:
Submitting insurance claims
Filing notices
Appealing medical insurance denials
Negotiate medical lien reductions
Finding expert witnesses
Representation during independent medical examinations
Coordinating witness travel and preparing them for court
These services relieve stress from you and help ensure that your claim goes smoothly.
The cost of trying to represent yourself (which you shouldn't do)
If you decide to represent yourself, the financial costs are not the only concern—you will also invest time and energy. Chances are you do not have a law degree, and while the internet is full of information, it is not always relevant to your case. Many costly mistakes come with self-representation, like legal trouble for filing inaccurate motions or pleadings or failing to give evidence to the defense counsel. While you do not have a lawyer representing you, the insurance company does. Their legal expertise surpasses yours, and they will find simple ways to get you to mess up and lose your claim. The insurance company has many deadlines and years of experience fighting against injury victims. While representing yourself may seem like the financially cheaper route, it can be more costly than hiring a lawyer in the long run. Perhaps the most significant risk of not working with an attorney is accepting a settlement offer that fails to compensate you for your losses adequately. Determining the value of an injury case is a complex task, and if you do not know what your case is worth, it significantly weakens your bargaining position. Once you accept a settlement, reopening your claim and getting more compensation is nearly impossible. As a result, it is very much in your best interest to work with an attorney from the beginning of your claim.
Other costs and fees
There are other fees you may incur through the legal process. These fees depend on your case type and your fee agreement. Some of the most common include:
Travel expenses
Investigator fees
Expert witness fees
Paralegal hourly fees
Photocopying fees
Court and criminal fees, if applicable
Postage
Court reporter and transcript costs
Legal research service expenses
In addition, if you initially talk to one lawyer who refers you to another, the lawyer who ultimately handles your case may share a portion of your fees with the referring attorney. Your lawyer will inform you of the referral fee and how much it will be within your contract.
Always Hire a Personal Injury Attorney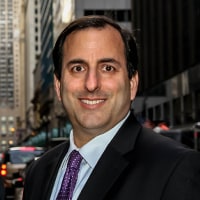 Lawyers are known for charging high hourly fees, so, understandably, you may be hesitant to reach out for legal help - especially if you are dealing with the aftermath of an injury-causing accident. Between medical expenses, lost income, and other costs, it's understandable that you would try and limit your spending as much as possible. Fortunately, because personal injury lawyers almost always work on contingency, you should have no problem finding help when you need it. As a victim, you should always keep in mind that the insurance company you are dealing with has the goal of getting your case to go away for as little as possible. As a result, they will do everything they can to minimize your settlement and will deny your claim entirely if they can find any way to do so. Some of the things they may do include:
Hire a private investigator to surveil you
Request to dig through medical records unrelated to your accident
Start with an unreasonably low settlement offer
Pressure you to provide a recorded statement about your accident
Misinform you about your legal rights
You can protect yourself and your legal rights by retaining a personal injury attorney with no up-front costs to you. In addition, you will not owe your injury lawyer anything unless they recover compensation for you. If they do, any legal fees you pay will come directly out of your settlement or award, so you will never have to pay out-of-pocket for legal help.