How Much Does It Cost to Talk to a Lawyer?
It costs nothing to talk to or hire a personal injury lawyer.
Personal injury law firms generally offer free consultations, where you can discuss whether you have a strong case, how the law firm will help you, and ask any questions you have.
Hiring a lawyer also comes at no upfront cost. This may seem too good to be true, but it's not. Personal injury law firms use a fee structure that allows them to offer service to anyone, regardless of the client's financial status. This fee structure benefits everyone involved.

Schedule a Free Initial Consultation
How Do Personal Injury Lawyers' Contingency Fees Work?
The most common fee structure in personal injury law is contingency fees. These are fees that the client does not pay upfront or out of their pocket.
Rather than paying their lawyer by the hour, or a flat fee, contingency fees mean that:
The law firm agrees to represent the client with no upfront payment from that client.
The law firm pays filing fees, expert fees, the cost of creating documents, reports, exhibits, and all other expenses related to the client's case.
The law firm works to negotiate a settlement or takes the case to court for a jury verdict.
The law firm receives a percentage of any financial recovery it secures for the client generally between 30 and 40 percent of the financial award.
If the law firm does not secure a financial recovery, the client owes the law firm nothing.
The percentage fee that a law firm receives can vary from one firm to the next. Before signing any paperwork, You should always clarify how a law firm handles its contingency fees. However, legal safeguards are in place to ensure that law firms do not overcharge contingency-fee clients.

Advantages of a Contingency Fee, from the Client's Perspective
The several clear advantages to contingency fees for a client include:
No need for upfront payment: Not having to pay a lawyer upfront can be a great relief during a difficult financial time. Many clients might never hire a lawyer (and certainly not a lawyer of a similar caliber) if they had to pay their attorney extensive legal fees upfront.
No out-of-pocket cost: No circumstances exist where a client who hires a lawyer on a contingency fee will pay out of their pocket. Either the lawyer receives a percentage of the client's settlement or jury verdict, or the lawyer receives nothing.
Lack of financial risk: The law firm accepts all the financial risks in a contingency fee arrangement. The firm will pay the entire cost of completing the case without guaranteeing it will receive compensation for its investments. For a client, this lack of financial risk can be relieving.
A clear incentive for the law firm to win the case: A law firm using contingency fees does not receive payment unless it wins for its client. This creates a solid motivation to win, in which case the law firm and the client receive compensation.

A law firm receives a percentage of any settlement or verdict they secure for their clients. This means that the larger the financial recovery, the larger the law firm's portion of the recovery. This creates an incentive to win and win big for the client.

Why Do Law Firms Offer Contingency Fees to Their Clients?
A contingency fee structure can genuinely benefit both lawyer and the client. You already know why contingency fees can be beneficial to a client.
For a lawyer, a contingency fee may work because:
Contingency fees expand the potential client base: Because clients don't have to pay the personal injury law firm in Chicago upfront or out of their pocket, a client's financial status is of no concern to the law firm. This allows a lawyer to serve anyone who needs a lawyer rather than only those who can afford one.
A percentage of winnings can be greater than an hourly rate or flat fee: If a law firm secures a substantial financial recovery, they may receive a greater fee than they will by charging hourly or for a flat fee. The law firm's pay is tied directly to their performance in the case.
The law firm is confident in its ability to win: A law firm must be confident in its ability to win if it uses contingency fees. Therefore, if a law firm believes a case has merit, it may have no qualms about accepting it on a contingency fee basis.
The law firm does not take compensation directly from its clients: A law firm may pride itself on the fact that clients don't pay them directly.

Personal injury firms often represent those facing financial and personal hardship victims of motor vehicle accidents, medical malpractice, workplace accidents, falls, and other harmful circumstances.

Law firms extend their services to those needing help by offering contingency fees.

As a Client, What Do You Get in Return for a Contingency Fee?
When you hire a personal injury lawyer through a contingency fee, you should expect the law firm to:
Help you defer payments for medical treatments
Protect your rights (by dealing with insurers and others involved in your case)
Fight for the money you deserve
Update you as your case moves forward

Regardless of your case type, there are standard services that every personal injury lawyer should provide, including:

Investigating the Harmful Circumstances
Harmful circumstances can mean many things, including a car accident, dangerous staircase, or other event resulting from negligence. Whatever the reason you are pursuing an insurance claim or lawsuit, your lawyer will complete a detailed investigation.

This investigation may involve:
Visiting the location(s) where the event(s) occurred, such as an accident scene
Scouring the area for video footage of the harmful event
Interviewing witnesses
Getting documentation from law enforcement agencies
Hiring experts to help interpret the harmful event

The nature of the investigation will depend on what happened. In any case, an attorney should work urgently to secure every relevant information.

Securing All Relevant Evidence
Your attorney will secure any evidence that can help your case for compensation. The evidence they pursue will depend on your accident.

In a car accident case, your lawyer may pursue camera footage of the collision, witness accounts, and the police report documenting your accident. In a medical malpractice case, a lawyer may seek hospital logs, testimony from a negligent doctor's prior patients, and expert testimony about the doctor's negligence.

In every case, an attorney should seek evidence that benefits their client's case.

Documenting Your Damages
Your attorney and their legal team will document every damage resulting from the liable parties' negligence.
Useful documentation may include:
Proof that you lost income (which may come from past pay statements)
Expert testimony about physical and psychological injuries
Invoices for services related to your case (such as vehicle repairs or temporary transportation)
Medical bills

This is just some documentation an attorney may use to prove damages.

Calculating Your Case Value
Your case has value. It's your lawyer's job to determine that value, but it is not as simple as it may seem.
To get an accurate case value, attorneys need to consider:
Damages you've already experienced (like medical bills)
Damages you've yet to experience (like future rehabilitation expenses)
Economic damages (which have a precise financial cost, such as the price of repairing your vehicle)
Non-economic damages (which don't have a precise financial cost, like pain and suffering or post-traumatic stress disorder)

Attorneys have proven methods for calculating these damages. Your lawyer may need to wait to calculate certain damages or may use a reliable formula (and expert advice) to project future damages.

The case value your lawyer identifies will be the amount they seek in settlement negotiations or at trial.

Completing All Case-Related Paperwork (and Other Administrative Duties)
Paperwork can be a crucial factor in the outcome of a civil case. When you file the paperwork, its accuracy and what the paperwork says are pivotal. Having an experienced legal team handle all your case-related paperwork may be wise.

Negotiating a Settlement
One of the most essential steps in a lawsuit, settlement negotiations are best left to professional negotiators. If you choose your law firm wisely, you will have an experienced, tenacious legal team fighting for the money you deserve.

Your lawyer should exhaust settlement negotiations to the fullest. However, settlement negotiations do not always produce the client's desired results. A lawyer should be willing to take a case to trial in these cases.

Completing a Trial (if Necessary)
Some law firms are more willing to take cases to trial than others.
A trial:
Costs more than settlement negotiations
Requires the law firm to put forth a comprehensive, convincing case
Comes with uncertainty, as the trial outcome boils down to a jury's decision

Law firms that lack confidence in themselves or their case may rather accept a settlement than take these risks. However, the ideal attorney will take your case to trial if it suits your best interests.

How Should I Choose My Personal Injury Lawyer?
Many people who need a lawyer use the internet to research prospective law firms. You may also rely on recommendations from friends, family, and colleagues if they have used a personal injury law firm in your area.

When researching personal injury lawyers to lead your case, consider:
Case results: Case results matter when you hire a lawyer. If a law firm has achieved positive results in cases like yours, it proves that the law firm can get the job done. Consider both total and individual recoveries.
Client reviews: Seek an unbiased forum for client reviews. Google Reviews is one option. These forums will show both positive and negative experiences. Use your instincts to determine if positive reviews outweigh negative ones. You may want to move on to the next prospective firm if there is a question.
Firm size: Large firms can provide financial resources that smaller firms may not be capable of providing. However, smaller firms may have a reputation for more hands-on, personal service. A firm's size does not determine the quality of representation you'll receive, but it is one consideration to weigh.
Your free consultation: Law firms offer free consultations, which can be a sales pitch for you to hire that firm. Have questions prepared, as the responses you receive can help you decide which firm to hire.

Do not rush the decision when choosing a personal injury law firm in Chicago. However, understand that most lawsuits have filing deadlines. You should prioritize hiring the right lawyer for your personal injury case.

What Cases Do Personal Injury Lawyers Take?
Personal injury lawyers help clients with a wide variety of case types, including:
Car accidents
Bus accidents
Motorcycle accidents
Bicycle accidents
Pedestrian accidents

These are just some of the many cases personal injury lawyers handle. You should consider hiring a lawyer if you suffer injuries or lose a loved one due to someone else's negligence.

Recoverable Damages in Personal Injury Cases
Recoverable damages are unique to each client, but some common damages include:
Medical expenses, which can stem from emergency transport, hospitalization, and other medical services
Pain and suffering, which can include physical pain, emotional and psychological distress, depression, lost quality of life, post-traumatic stress disorder (PTSD), and other non-economic damages
Professional damages, including lost income, lost earning power, missed promotion and bonus opportunities, and lost benefits

Many case types, including auto accident cases, involve extensive property damage. Your attorney will calculate the cost of all your damages, setting the target for settlement negotiations.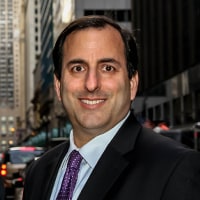 Call a Personal Injury Attorney in Your Area Today
Don't wait to locate a personal injury attorney in Chicago area to lead your personal injury case.
Your lawyer may have a brief window for filing your case, so complete your free consultations and hire a lawyer as soon as possible. Because of the fee structure, it costs nothing to consult with an attorney.
You have nothing to lose and everything to gain, so reach out to a trusted Chicago personal injury law firm near you.