Do I Call My Insurance if It's Not My Fault?
Car crashes usually happen when people drive recklessly and carelessly. If you suffered injuries in an accident that another driver caused, you may pursue a claim for damages with the at-fault driver's insurance company. However, your attorney should notify your insurance company about a potential claim.
For example, suppose the at-fault driver does not have insurance coverage or insufficient insurance coverage. In that case, you may need to file a first-party claim with your own motor vehicle insurer for coverage. A car accident attorney in your area can notify your insurance company about the accident and provide other important information.
After a car crash, seek the medical treatment you need to recover fully. Afterward, contact a skilled car accident lawyer for legal representation.
Your lawyer can review your accident circumstances with you and help you file an insurance claim with the appropriate insurance company. They can also notify your insurance company of the accident. You want a lawyer to handle all insurance communications from the very start - even with your own carrier.
After filing a claim on your behalf, your lawyer can begin negotiating a fair settlement offer and pursuing the monetary damages you deserve. If the insurance company adjuster does not resolve your case favorably, your attorney can file a lawsuit, pursue litigation in the court system on your behalf, and help you recover the maximum damages you deserve for your injuries.
Schedule a Free Initial Consultation Today!
Types of Motor Vehicle Accidents Resulting From Driver Negligence
Unfortunate consequences often result when drivers commit serious traffic violations while on the road.
Some of the most common accidents that may result from another driver's reckless or negligent behavior include:
Sideswipe accidents, where two or more vehicles traveling in the same direction strike the sides of their cars against one another
Rear-end accidents, where the front of one vehicle hits the back of another car in the same traffic lane, usually because the at-fault driver is speeding or fails to observe the road.
T-bone or broadside collisions, where the front of one vehicle hits the side of another car, usually because the at-fault driver fails to yield the right-of-way to another vehicle at the appropriate time
Head-on crashes, where the front of one vehicle hits the front of another car that is traveling in the opposite direction, usually because the at-fault driver negligently crosses the center line or concrete barrier in the middle of the road
If you sustained injuries in any of these motor vehicle accidents that resulted from another driver's negligence, your car accident attorney can notify the appropriate insurance company representatives and begin the claims-filing process on your behalf. Your attorney can then gather the necessary documents and submit them to the insurance company as part of the process.
Common Causes of Motor Vehicle Accidents
When drivers violate traffic laws and commit other moving violations, they are more likely to cause serious traffic accidents and lead to debilitating injuries. One of the most common causes of car crashes is distracted driving. Drivers frequently become distracted when they use smartphones or other devices behind the wheel.
Programming a GPS navigation system, disciplining young children in the backseat, or paying attention to other passengers may distract a driver. These activities may turn a driver's eyes away from the road and onto something in their car. However, in this short time, the driver might fail to see a pedestrian or another vehicle, causing a severe accident.
Car accidents may also occur when other drivers violate common traffic laws, especially those about speed limits and rights-of-way. Drivers might also fail to use their turn signals when switching lanes in traffic, passing another vehicle, or turning onto a different roadway.
Next, some car crashes result from another driver's road rage. Drivers engage in road rage when they become angry while behind the wheel and exhibit various aggressive driving maneuvers, including tailgating other vehicles, failing to use their turn signals when switching lanes, or cutting other cars off in traffic. Any of these negligent driving maneuvers, along with excessive speeding, may bring about a serious accident.
Moreover, some car accidents occur when drivers fail to use their backup cameras, rearview mirrors, and side view mirrors. Drivers should always use their mirrors while switching lanes in traffic and executing turns and other maneuvers. They should also use their backup cameras when pulling out of a space in a parking lot or parking garage. When drivers fail to use these tools, they may inadvertently cause their vehicle to strike another car – or a pedestrian – nearby.
Finally, some car crashes happen when drivers violate the legal blood alcohol concentration (BAC) limit. Passenger vehicle drivers are legally intoxicated if their BAC meets or exceeds 0.08 percent. However, commercial vehicle drivers and minor drivers under 21 years old must follow stricter standards.
A driver who violates state BAC limit laws may be subject to arrest for DUI or some other alcohol-related offense. Upon conviction, they might incur administrative penalties, such as a driver's license suspension and criminal penalties, including monetary fines and jail time.
In addition, if the driver causes a traffic accident due to their intoxication, they and their insurance company might have to pay an injured driver or passenger's civil damages through their insurance company.
Filing a Third-party Claim after an Accident
If you suffered injuries in a traffic crash that resulted from someone else's negligence, your attorney can help you file a personal injury claim with the responsible driver's insurance company. These types of claims are called third-party claims.
As part of the claims-filing process, your attorney will need to gather and submit various documents to prove the legal elements of your claim.
Those documents may include:
Reports or statements from eyewitnesses who observed the accident firsthand
A police report will detail how the accident happened, who caused it, and whether or not the responsible driver received a citation.
Photographs of property damage to all involved vehicles
Photographs that depict the accident victim's visible injuries
Lost income documentation from the accident victim
The accident victim's recent tax documents, if they are making a claim for lost earnings or loss of earning capacity
Medical records and medical bills detail the injuries the accident victim suffered, the medical treatment they underwent, and the cost of that medical treatment.
After submitting the necessary claim documents on your behalf, your car accident attorney can begin negotiating with the insurance company adjuster in an attempt to resolve the case in your favor. Most of the time, settlement negotiations take a minimum of several weeks. However, in some car accident cases, these negotiations may drag on for several months.
Insurance companies do not have the incentive to resolve car accident cases in the accident victim's favor. This is because insurance companies are big businesses, and they want to keep as much money in-house as they possibly can.
Insurance companies cannot accomplish this goal if they have to pay out a significant car accident settlement, binding arbitration award, or jury verdict to an injured driver or passenger.
A knowledgeable car accident lawyer in your case can introduce the appropriate evidence on your behalf, negotiate with insurance company representatives, highlight the strengths of your car accident claim, and downplay any weaknesses.
Moreover, if the insurance company adjuster handling your claim will not make you a fair settlement offer, your attorney can file a lawsuit on your behalf in the court system, litigate your case in court, and, if necessary, resolve your case at a jury trial or binding arbitration hearing. Throughout the entire process, your attorney can answer all of your questions and help you make intelligent decisions regarding settlement or litigation.
Filing a First-party Insurance Claim after a Car Crash
In some car accident scenarios, the driver who causes the accident may not have any motor vehicle insurance coverage. In that scenario, the accident victim can file a first-party uninsured motorist claim with their own insurance carrier.
Alternatively, the at-fault driver may have some motor vehicle insurance coverage, but it may not be sufficient to fully compensate the accident victim for all of their losses.
In that instance, the accident victim can first exhaust the at-fault driver's insurance coverage limits. They can then turn to their own insurance company, via an underinsured motorist claim, for additional monetary compensation. Like uninsured motorist claims, an underinsured motorist claim is also a first-party claim.
After filing a first-party claim with your own insurance company, your lawyer can negotiate with settlement adjusters on your behalf and work to recover the fair monetary compensation you need and deserve for your injuries.
Proving a Motor Vehicle Accident Claim or Lawsuit
Whether you pursue a first-party or third-party motor vehicle insurance claim, the basic elements of proof are essentially the same.
First, you must demonstrate that the other driver owed you a duty of reasonable care. All drivers have an obligation to follow traffic laws and regulations and to drive safely and carefully at all times. Next, you must demonstrate that the at-fault driver committed at least one traffic law violation or otherwise drove recklessly or carelessly.
Next, the accident victim has to show that as a direct result of the other driver's reckless act, the subject accident occurred. Finally, the accident victim must establish that they suffered at least one physical injury as a direct result of the car crash.
As part of a first-party claim, you will also need to demonstrate that you had an active insurance policy in effect at the time of your accident and/or that you first exhausted the available insurance policy limits of the at-fault driver, if any.
A car accident attorney can help you prove all of these legal elements and maximize the monetary damages you ultimately recover. Regarding medical causation, your attorney can retain a medical expert, such as a treating doctor or medical specialist, to testify in your case. A medical expert can causally relate your injuries to the accident and establish that you suffered one or more permanent injuries as a direct result of the crash.
Recovering the Monetary Compensation and Damages You Need
If you file a first-party or third-party insurance claim, you may be eligible to recover various types of monetary compensation, depending upon the nature and extent of your accident-related losses.
Various factors that determine the damages you may recover in your case include the severity of your injuries, the extent of your medical treatment, the cost of your medical treatment, and how your accident occurred.
Some of the most common damages that accident victims can recover from the insurance company include:
Medical expenses, both past and future
Lost income, if they had to miss time from work following the auto accident
Loss of earning capacity
Inconvenience
Mental anguish
Past and future pain and suffering
Loss of spousal companionship
Loss of the ability to use a body part, such as from a paralysis injury
Loss of life enjoyment
Long-term care costs
Permanent disfigurement or disability
Your car accident attorney can help you maximize the damages you recover in your case, either through settlement or litigation. Moreover, your lawyer can help you determine whether a particular settlement offer is an acceptable offer, given the nature and extent of your injuries and the facts of your case.
Speak With an Experienced Motor Vehicle Accident Attorney Today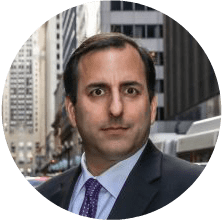 If you sustained injuries in a recent traffic accident, your personal injury lawyer can help you file the necessary insurance claim. Your attorney can also assist you during settlement negotiations with insurance company representatives and ensure you recover the monetary compensation you need.
Finally, if your case must proceed to a civil jury trial, your attorney can represent you throughout your case and help you attain the best possible result. Your attorney can do all this for you while you focus on the most important thing: recovering from your injuries.