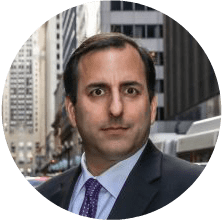 Studies have consistently shown that driving drowsy is similar to driving drunk. If you wouldn't drive drunk, then you shouldn't drive if you're too tired. Unfortunately, not everyone adheres to this advice, and accidents result. Some accidents are not as severe as others, but any accident that causes you or a loved one injury must be taken seriously.
Because drowsy driving reduces a driver's reaction time, accidents are often more severe. A drowsy driver doesn't brake as quickly, or at all, when he or she sees an accident coming. While it's good for you to be a defensive driver, if you or a loved one has been injured by a drowsy driver, you deserve to have the at-fault party pay for your medical expenses. The best chance you have to maximize your recovery is by working with a skilled and trusted accident injury lawyer in Illinois.
Causes of Driver Fatigue
Driver fatigue is not a lonely problem. According to the Centers for Disease Control, in the last thirty days, an estimated 1 in 25 drivers has fallen asleep while driving. That is a truly terrifying statistic. Common causes of driver fatigue include:
Lack of sleep
Poor sleep
Too much time behind the wheel
Zoning out
Medical conditions and medications
When a driver causes an accident because of fatigue, he or she may be unwilling to admit drowsiness was the reason for the accident. By investigating the accident and the circumstances surrounding the accident, it is possible to determine that driver fatigue was the cause of the accident. But this isn't always a quick process, and not every personal injury lawyer has the resources necessary to conduct a thorough investigation.
No matter what type of driver fatigue caused your accident, getting better and making a full recovery is what should concern you the most. The best way to do that is by focusing on your recovery. By letting us worry about the legal complexities, you can focus on your recovery, putting all of your effort into getting better.
Accidents Caused by Driving Drowsy
Just like there are many types of accidents every day, the types of accidents resulting from drowsy driving vary greatly. Some of the most common accidents include:
When you're involved in a car accident it often causes uncertainty about what to do next. Your first thought should be making sure you'remedically treated for any injuries. You do that by calling 911 to get immediate medical attention. See your doctor later, as they know you better than any other medical personnel. Your recovery starts in the moments after the accident, so you want to make sure you're seen by a medical professional at the scene of the accident, if possible.
This also helps to better understand your injuries and your subsequent recovery. Having a medical professional document your injuries moments after the accident will help your car accident claim. An experienced car accident lawyer can show how you suffered and the time and work it took for you to make a complete recovery.
Common Injuries
Drowsy driving causes over 70,000 injuries annually. Your injuries can range from mild to severe and even deadly. The most common injuries include:
Cuts and lacerations
Burns
Broken bones
Traumatic brain injuries
Spinal cord injuries
Paralysis
The more severe your injuries are, the longer it can take for you to make a complete recovery. It also means your recovery could be expensive. If you require multiple surgeries, hospital stays, rehabilitation time, and in-home medical care, your recovery could bankrupt you. Almost two-thirds of bankruptcies filed in the United States are a result of medical bills. You've already suffered enough both physically and emotionally. Don't suffer financially, as well.
Unfortunately, it happens. That's why it's so important to speak with a trusted car accident attorney as soon as possible after your accident. You want to make sure you're getting good advice about how to proceed, so you don't end up having to spend a dime out of pocket for your recovery.
Maximize Your Recovery
The best chance you have to maximize your financial recovery after your accident is by using the services of a car accident lawyer whom you trust. A conscientious lawyer will work with you to try to get you compensation for:
Pain and suffering
Emotional distress
Lost wages
Loss of companionship
Past, present, and future medical bills
When an insurance company contacts you soon after your accident and offers you a settlement, it's hoping that you don't consider your future medical expenses and contact a lawyer. What the company is offering you is a low ball settlement. If you sign the low ball settlement offer, you'll waive your right to bring a claim against the company in the future when you've realized the money you received wasn't enough to cover all of your expenses.
That's where the experience and history of a car accident injury lawyer can be invaluable. An experienced car accident lawyer knows how to accurately estimate your future medical costs and evaluate your case. This gives you a good place to start with negotiations. You want to make sure you get the full value of your claim, and your lawyer can't do that unless he or she accurately estimate your medical needs.
Contact a Trusted Lawyer Today
A skilled car accident injury attorney can lift the weight of your car accident claim off your shoulders, allowing you to focus solely on your recovery. When you work with us, we'll investigate your claim, speak with witnesses, review medical records and police records, negotiate with insurance companies, and take your case all the way to trial, if that's what is necessary to get you the compensation that you need to make a complete recovery.
While it's true that most car accident cases settle out of court, sometimes insurance companies are stubborn. In those cases, you may need to take them to court to maximize your recovery. Car accident lawyers do all of this at no up-front cost to you and only get paid if you recover compensation.
---
Abels & Annes, P.C.
100 N LaSalle St #1710
Chicago, IL 60602
(312) 924-7575