How to Tell Who Is at Fault in a Car Accident
Who Is at Fault in a Car Accident
Once the dust settles after a serious car accident, you may not fully understand what happened. When you experience serious injuries, you have no time to investigate your accident. Determining fault in a car accident, however, is how you will establish liability for possible civil litigation. A
personal injury lawyer
at
Abels & Annes
can investigate for you, allowing you to focus on your health and recovery. If you suffered serious injuries due to a car accident that was not your fault, you may want to contact a personal injury lawyer as soon as possible. It's truly the best way to tell who caused a car accident.
Helpful Evidence From Car Accidents
Speaking to the other driver is not a good idea when it comes to future civil action. It is human nature to want to apologize when someone is hurt in an accident. Telling the other driver you are sorry or accepting blame can hurt your chances of obtaining compensation. Provide a statement to the responding police officer. A police report can serve as official documentation of the accident. If you physically can provide your version of events, it can help investigators determine what happened. If witnesses stopped at the accident scene, they may have seen the negligent driver's actions leading up to the impact with your vehicle. If your injuries are too severe to collect this information, ask someone to collect it for you. Smartphones provide helpful evidence-gathering tools. Accident scene photos and/or videos can capture details of the crash and in some cases, the behavior of the other driver.
Beware of Aggressive Insurance Company Representatives
Insurance companies may send representatives to speak with you soon after the accident. The purpose of their visit is to protect their best interests and not yours.
Never speak with them for these two key reasons:
They may try to assign blame for the accident to you.
They may pressure you to sign and accept a settlement offer.
The primary goal of insurance company representatives is often to settle cases as quickly and for the least amount of money possible. If your injuries are not your fault, you deserve more than a low-dollar amount. Hiring a personal injury lawyer is your best option for protecting your financial future. If you accept their initial settlement offer, you lose your right to pursue civil action later should your medical condition worsen or your expenses escalate beyond what you thought. Trying to negotiate a better settlement offer on your own is a bad idea because:
Most people lack the skills necessary to take on large insurance companies.
Insurance companies are simply too clever to handle alone.
Negotiating with an insurance company takes time away from your medical care and recovery and adds to your stress.
Do not risk your future financial and medical needs by handling negotiations alone. An experienced personal injury lawyer can help you through the civil claim process by aggressively holding insurance companies accountable for a fair settlement. If they cannot secure the best possible outcome for you out of court, they should be ready and willing to go to trial.
Common Causes of Car Accidents
All licensed drivers have a responsibility to share the road. When another driver fails to use the same care as you, causing you serious injuries, you deserve compensation. Some of the most common causes of car accidents include:
Distracted driving - A survey conducted by the AAA Foundation for Traffic Safety found that 78 percent of people believe texting behind the wheel is a real danger. Despite this, 35 percent of survey respondents admitted to it. Other distractions involve eating, programming GPS devices, and reaching for items in the car.
Drunk driving - The National Highway Traffic Safety Administration (NHTSA) reports that drunk driving kills about 30 people every day in the United States. Tougher laws and public safety campaigns do little to deter drivers from taking a chance and driving drunk behind the wheel.
Aggressive driving - Purposely tailgating, speeding, and running red lights are all forms of aggressive driving. Such dangerous driving behaviors can quickly escalate into road rage. A higher level of anger and aggression, road rage often involves throwing objects at cars, yelling obscenities, and purposely running a vehicle off the road.
Some car accidents
result in death
for innocent victims. If you lost a close loved one due to a negligent driver, you may qualify to file a wrongful death claim. The complexity of wrongful death law makes seeking legal advice important in these cases.
Act Now to Protect Your Best Interests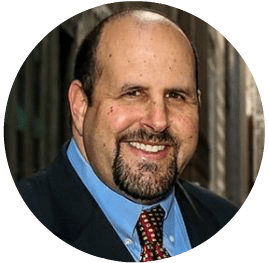 Your to-do list may overwhelm you as you seek
medical treatments
and procedures for your injuries—but one of the most important and necessary first steps following a car accident is to secure legal representation. The statute of limitations for civil litigation demands that you act quickly before you miss your opportunity for possible compensation. While each case is different, a
car accident lawyer
can help you determine whether you have a case to pursue compensation for your medical bills, lost wages, and pain and suffering. After a wrongful death claim, damages may include final medical expenses, funeral costs, loss of companionship, and more. While no amount of money can replace your loved one, it can help ease your financial stress. If you were seriously injured due to the careless actions of another person,
consult a personal injury lawyer
. Most car accident lawyers offer free case evaluations, leaving you nothing to lose by reaching out to one today. Let an experienced car accident lawyer determine who was at fault in your accident, and focus your energy on your rest and recovery.
---
Abels & Annes, P.C. 100 N LaSalle St #1710 Chicago, IL 60602 (312) 924-7575