How Can a Truck Accident Lawyer Help You After a Serious Crash?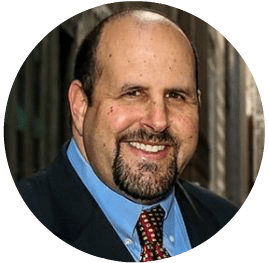 It only takes a second for a truck driver to lose control of his tractor-trailer on a busy highway. When a large truck crashes into you, the results are devastating. If you experienced serious injuries due to a negligent truck driver, trucking company, or both, you deserve justice. Depending on the circumstances of your accident, you should seek compensation for your medical costs, lost wages, and pain and suffering. To learn if a personal injury lawsuit is an option for you, contact a
truck accident lawyer today
.
Why Truck Accidents Happen
Truck drivers spend long hours on the road and away from family. The pressure to deliver their loads on time and to return to their families may result in drivers taking unnecessary—and dangerous—risks behind the wheel. The following are just a few examples of how a truck accident can happen in a second, leaving victims with traumatic and life-changing injuries:
Drowsy driving - According to the National Sleep Foundation, 60 percent of Americans admit to driving while sleepy. Federally mandated hours-of-service limit the amount of hours truck drivers can drive. However, some truck drivers may experience trouble resting during breaks or have an undiagnosed sleeping disorder.
Driving under the influence (DUI) - The blood alcohol concentration (BAC) legal limit in Illinois for a driver with a commercial driver's license (CDL) is 0.04 percent or higher. This is lower than the 0.08 legal limit for other drivers. As of January 1, 2020, recreational marijuana is now legal in Illinois; however, the drug remains on the federal list of Schedule I drugs and off-limits for truck drivers.
Aggressive driving- A truck driver who is in a hurry to reach his or her final destination on-schedule may purposely speed or tailgate other drivers. Aggressive driving can quickly escalate into road rage, leaving victims with serious injuries.
Other reasons for truck accidents involve truck maintenance issues. Failing to inspect tires, brakes, or properly maintain a truck is a deadly combination when combined with a negligent driver. A trucking company that fails to maintain its fleet or check driver records for prior traffic convictions is irresponsible and potentially liable for your injuries. Discussing your case with a personal injury lawyer is your best option for pursuing justice. A personal injury lawyer can review the evidence, determine liability, and handle your claim so you can focus on your health and recovery.
Types of Truck Accidents
These are just a few examples of the types of truck accidents that can change your life within seconds. If you experienced serious harm due to a negligent truck driver, a personal injury lawyer will help determine your eligibility to pursue compensation.
Common Truck Accident Injuries
An out-of-control truck is no match for a passenger vehicle. No matter the type of accident, the injuries are often catastrophic and may include the following:
Traumatic brain injury (TBI)
Spinal cord injury
Broken bones
Burns
Internal injuries
Medical costs continue to rise, making the ongoing need for your care—or that of a loved one—expensive. When you experience life-changing injuries due to no fault of your own, you deserve quality medical care. While each case is different, filing a civil action against those responsible for your situation can possibly alleviate your financial stress. Sadly, not all truck accident victims survive their injuries. If you lost a close loved one due to a
negligent truck driver
, you may want to consult with an attorney regarding a wrongful death claim. You may be eligible to seek compensation for final medical expenses, funeral costs, and more. Wrongful death claims are complex and best left to a legal professional. You have enough to deal with during your time of immense grief. Let a personal injury lawyer experienced with
truck accident cases
handle your claim, so you can focus on your family.
How a Truck Accident Lawyer Can Help You
Insurance companies like to settle claims quickly and for the least amount of money possible. Representatives may offer you a settlement that seems like a large amount of money. The reality is that an initial settlement offer is most likely not enough to cover your future financial and medical needs. Do not fall for the high-pressure tactics of big insurance companies, and don't try to handle negotiations on your own. Insurance companies are too skilled at what they do to take on alone. Protect your best interests by not speaking with insurance company representatives and securing legal representation instead. Act quickly due to the statute of limitations. The statute of limitations is a law that limits the amount of time you have to file a personal injury or wrongful death lawsuit. Once you miss the deadline for filing your case, your opportunity for legal action is lost forever. No one deserves to suffer physically, financially, and emotionally due to the careless actions of a truck driver, trucking company, or both. If you were seriously injured due to no fault of your own, give careful thought to
contacting a truck accident lawyer
. Securing legal representation not only protects your best interests, but it can also afford you peace of mind during this most difficult time.
---
Abels & Annes, P.C. 100 N LaSalle St #1710 Chicago, IL 60602 (312) 924-7575