​How Do I Hire a Good Personal Injury Lawyer?
If you suffered injuries in an accident another person caused, you should retain a skilled personal injury attorney to represent you throughout your claim or lawsuit. Failing to have experienced legal counsel throughout your case may cause many problems. In fact, if the insurance company sees that you are unrepresented, they will likely take advantage of you.
They may not offer you the fair monetary compensation you deserve for your injuries.
Ideally, you want a personal injury attorney representing you who has experience handling your particular type of personal injury matter. Therefore, if you suffered injuries in a recent car accident, the ideal lawyer for you has routinely—and successfully—handled car accident claims and lawsuits in the past.
In addition to investigating your accident circumstances, an experienced personal injury attorney can file a claim with the at-fault party's insurance company on your behalf and, if necessary, pursue litigation in the court system. Your attorney will do everything they can to help you maximize your total monetary recovery and become whole again, to the greatest extent possible, after your accident.
Schedule a Free Initial Consultation
Common Accidents That Lead to Personal Injury Cases
Personal injury cases typically arise from the negligent actions or inactions of others. Therefore, another individual must generally behave unreasonably under the circumstances for an accident victim to file a personal injury claim or lawsuit seeking monetary damages.
Some of the most common accidents that result from negligence—and that may lead to a personal injury claim or lawsuit—include:
Car crashes, where a negligent driver violates one or more traffic laws, performs aggressive driving maneuvers, engages in distracted driving, or operates their vehicle while under the influence of alcohol or drugs (DUI)
Construction accidents, where a builder or construction worker suffers injuries on the job because of a defective piece of machinery or equipment that malfunctions—or due to another worker or supervisor's negligence
Defective product accidents, where a product explodes or malfunctions because a manufacturer, designer, or other entity in the chain of product distribution failed to take the necessary precautions or test the product adequately before making it available to the public for sale
Premises accidents, where a property owner fails to maintain their premises in a reasonably safe condition for the benefit of property visitors, such as by failing to clean up a spill or repair a defective condition on the property within a reasonable amount of time
If you suffered injuries in an accident that occurred because of someone else's negligence, you should seek the legal help that you need right away. Waiting too long to find an attorney may jeopardize your legal right to recover monetary compensation and damages for your losses.
A good personal injury attorney will know how to investigate the circumstances of your case and, if necessary, retain an accident reconstructionist or other expert who can testify in court on your behalf.
What Makes a Good Personal Injury Attorney?
Not all personal injury lawyers are equal. Suppose you suffered injuries in an accident that resulted from someone else's carelessness or recklessness. In that case, you want the best possible attorney on your side to advocate for you throughout the entirety of your claim or lawsuit.
First, a quality personal injury attorney is conscientious and advocates strongly for their clients. A conscientious attorney will promptly answer all of your legal questions and address all of your concerns. They will also quickly return telephone calls and reply to email messages. If an attorney does not communicate well with you or address your concerns within a reasonable timeframe, that may be a sign that they are not a strong advocate.
Next, a good personal injury attorney will have significant experience handling your particular type of accident case. They will have settled personal injury cases successfully and taken matters to trial, mediation, or binding arbitration. Insurance companies are often aware of attorneys who settle all of their cases. When they are up against one of those attorneys, they will likely offer the attorney's client only a small amount of monetary compensation to resolve their claim. A good lawyer will have the knowledge and experience to try a case all the way to a verdict.
Next, a good personal injury attorney will have a clear ethical record and will not have a history of prior bar disciplinary proceedings.
Before hiring a personal injury attorney to represent you in your case, it might be a good idea to check the lawyer or law firm's reviews online. Although not all reviews are accurate, they may give you a good overall assessment of the lawyer's reputation in the legal community.
Also, when meeting with prospective attorneys, you should ask them questions about the level of experience they have, the number of personal injury cases they have successfully tried to verdict (and won), and their overall approach to settling and litigating cases. Then, you can make an informed decision about which personal injury attorney to retain in your case.
Proving Your Personal Injury Claim or Lawsuit
Experienced legal representation is vital in a personal injury claim since accident victims have the sole legal burden of proof. If an accident victim can establish every legal element of their claim, they can recover various types and amounts of monetary compensation for their accident-related injuries and losses.
First, an accident victim must establish that the at-fault party owed them a legal duty of care they subsequently violated. For example, in the context of a premises accident, the at-fault party must have failed to maintain their premises in a reasonably safe condition for the benefit of their property visitors, such as by failing to repair a defective floor condition or clean up a floor spill within a reasonable amount of time.
Next, the accident victim must establish that as a direct result of the at-fault party's negligence, both their accident and injuries resulted. For example, in a slip and fall accident scenario, the accident victim might have fallen on the floor and suffered a head, neck, shoulder, or knee injury.
A knowledgeable personal injury attorney can retain an accident reconstructionist who can piece together how the accident happened, investigate your accident circumstances, and draft a report that they can authenticate while on the witness stand in court. Additionally, your attorney can retain a medical expert who can testify that you suffered a permanent injury and establish the causal connection between your accident and the injuries you suffered.
Filing a Timely Claim or Lawsuit for Monetary Damages
Accident victims do not have an unlimited amount of time to take legal action in their case. In fact, the statute of limitations only allows accident victims two years from their accident date to file a lawsuit singing monetary recovery. Unless an exceptional circumstance applies (which is rare), accident victims who do not file a timely lawsuit in their case will not be eligible to receive monetary damages for their injuries.
Given the brief statutory time frame, accident victims should begin searching for a qualified personal injury attorney to represent them immediately after their accident. Once your lawyer enters an appearance in your case, they can begin advocating for you, negotiating for favorable settlement compensation on your behalf, and litigating your case through the court system efficiently.
Common Injuries That Accident Victims Sustain Due to Others' Negligence
Accident victims may suffer severe injuries that leave them in constant pain and in need of medical treatment. When accident victims must seek medical treatment and physical therapy for their injuries, they may be unable to work, losing significant compensation from their job.
The injuries that an accident victim may suffer will depend mainly on the type of accident, the amount of force involved, and the circumstances leading up to and surrounding the accident.
Common injuries that accident victims suffer due to another person's negligence include:
Cuts and lacerations
Bruises
Soft tissue contusions
Broken bones
Internal organ damage
Internal bleeding
Complete and incomplete paralysis injuries
Spinal cord damage
Death
To ensure that you have the best possible chance of making a full recovery, you should seek medical treatment as quickly as possible after your accident. Next, you should contact a knowledgeable personal injury attorney to represent you immediately.
Your lawyer can begin advocating for you even while you are seeking the necessary medical treatment for all of your accident-related injuries. Specifically, your attorney can gather the required medical records to prove your case and start handling the other legal aspects of your claim.
Litigating a Personal Injury Claim Through the Court System
In a personal injury case, litigation may become necessary in several circumstances. First, the at-fault party's Insurance company might deny liability for the accident. Alternatively, the insurance company may simply refuse to compensate the accident victim appropriately for their injuries and other losses.
The litigation process starts when an accident victim's attorney files a lawsuit in the court system. After that point, the parties will answer written Interrogatories and may attend depositions. If a defense attorney deposes the accident victim, the attorney will likely ask questions about how the accident occurred, the injuries the accident victim suffered, and the overall effects that the accident had on their well-being.
Cases may still settle while they are pending litigation. However, if the parties do not resolve their case through settlement, a jury will likely decide the outcome at trial. Instead of taking the case to a jury trial, the parties may consider alternative dispute resolution mechanisms, like mediation or binding arbitration.
Recovering the Monetary Compensation You Need
Accident victims are frequently eligible to recover certain monetary damages for everything they endured following their accident. First, accident victims can receive financial compensation for the medical expenses they incurred due to their accident-related injuries.
If a medical doctor determines that they suffered a permanent injury in their accident—and that they might require additional or ongoing medical treatment—the accident victim can receive their anticipated medical costs as part of their personal injury claim or lawsuit.
Moreover, many accident victims have to miss time from work to attend medical appointments or simply recover from their injury symptoms. In those situations, accident victims can recover their lost earnings. To prove eligibility for lost income compensation, an accident victim will typically need to introduce documentation from their employer that states the number of days they missed from work and the total compensation they lost.
Accident victims can also bring a claim for loss of earning capacity in the event their injuries prevent them from continuing with their current line of work. If an accident victim has to switch careers or move to light duty work as a result of their injuries, they can receive compensation for loss of earning capacity if they must take a pay cut.
In addition to these economic damages, accident victims may be eligible to receive compensation for their intangible losses. For example, they can pursue monetary damages for their inconvenience, past and future pain and suffering, emotional anguish, loss of spousal companionship, loss of life enjoyment, permanent disfigurement, or loss of the ability to use a body part.
A skilled personal injury attorney in your area will do everything possible to maximize your total monetary damages through the settlement or litigation process.
Speak With a Knowledgeable Personal Injury Attorney About Your Legal Matter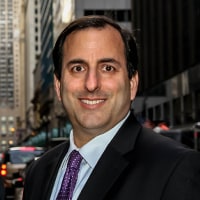 Having a competent, qualified personal injury attorney on board in your case is of the utmost importance. Your lawyer can assist you during all settlement negotiations with insurance company representatives and work to secure a favorable settlement on your behalf.
A good personal injury attorney can effectively litigate your case through the court system and obtain a fair result on your behalf at a civil jury trial, mediation hearing, or binding arbitration proceeding. Perhaps most importantly, when you hire a lawyer for your legal needs, you will have peace of mind knowing you are maximizing your chances of a favorable outcome in your case.